Chilli Shout Out: Newsletter – June 2018

Welcome to our
CHILLI SHOUT OUT NEWSLETTER!

A newsletter of current and new activity by our Mental Health Charity Art & Music studio and our creative and retail venture Chilli Bizarre.
Please scroll below to read more on:
– Meet Chris, the new Chilli Studios Inclusion & Support Coordinator
– Chilli Studio Summer programme of art and music activities
– Chilli Bizarre, more than a cafe: Art Exhibitions & Music
– Heads & Tales "Art & Liberation" exhibition: Open Call out for artworks submission
– Volunteer Awards 2018
Chilli Studio & Chilli Bizarre are proud to welcome Chris Dalton, the new Inclusion & Support Coordinator. 
Chris will be working with Bob and the team to make sure studio members and volunteers are supported to get the best experience possible at Chilli Studios.
We are glad to welcome such a passionate & charismatic skilful new Staff member.
"As soon as I walked into Chilli Studios it felt like home, I've been made so welcome by the members, volunteers and staff. I'm looking forward to getting to know and working with everyone." Chris Dalton
---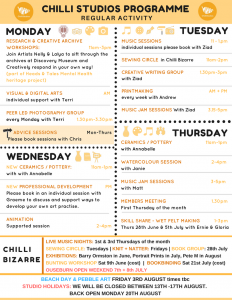 We have updated and enriched our programme for the summer period with more artistic and creative activities.
First of all, the richness of Monday gives us a better boost than any caffeine or alarm would have provided. Throughout the morning session, you can take part in the 'Visual & Digital Arts' workshop with our Terri, who has started to explore new photographic techniques, or the 'Research & Creative Archive Workshops' as part of the Heads & Tales Mental Health Heritage project (http://www.headntales.uk/). We meet every Monday to discuss, shape and co-create new materials for a brand new digital archive that gather together archival documents and contemporary perspectives of those experiencing mental health conditions.
We tried to appoint a quieter & relax mid-week session on Wednesday, but we couldn't resist planning more activities to improve your artistic skills & creative practice. The Ceramic/Pottery course with our lovely Annabelle has been extended to Wednesday & the Professional Development session with Graeme will guide to strengthen our Members artistic skills.
Now that we have presented our new & enriched programme, do not hesitate to be more involved and if you are moved from curiosity, one of the fantastic Chilli Studios staff or volunteers will guide you through the studio.
You can be updated on our events through our social media channels. Check regularly our Chilli Studio & Chilli Bizarre Facebook pages & Instagram accounts for news and events.
---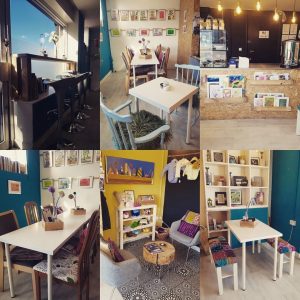 On the 14th of May, Chilli Bizarre celebrated its two years since its opening with an intense restoration in April, for a new & fresh space for our members and visitors.
This new space has allowed us to organise more activities which included art exhibitions, showcasing artworks from our members Ernie, Michael and Barry; a new music programme which has seen the lovely Frankie with her violin, taking us on a tour of folk music from around the world.
We have also arranged different workshops, with our lovely Kathryn with the Fabric Bunting, and an upcoming Coptic Bookbinding with the talented artist Cloe Sparrow. 

And our incredible Knit & natters group every Friday, which has invaded Chilli Bizarre since the first day.
Pop in for a cuppa, for a chat, or for one of the fantastic workshops we are running; we've got space for everyone & everyone is welcome!
---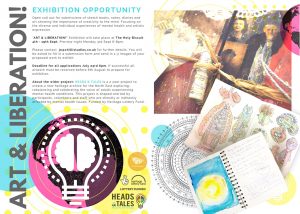 Our creativity does not want to stop!
We are delivering an exhibition in September called "ART & LIBERATION!" which will take place at The Holy Biscuit 4th – 19th Sept, with a preview night on Monday 3rd Sept 6-8pm.
This exhibition will showcase ephemeral works focusing on the diverse and individual experiences of mental health conditions and artistic expression. We will showcase sketchbooks, notes, diaries and art showing the importance of creativity to the mind, focusing on the diverse and individual experiences of mental health conditions and artistic expressi
ARTIST OPPORTUNITY! 
Open call out for submissions from artists at all levels, please contact jo@chillistudios.co.uk for further details. You will be asked to fill in a submission form which you can find here https://goo.gl/forms/CnZRnJBxaDJeMfB33 and send in 1-3 images of your proposed work to exhibit to the email above.
Deadline for all applications July 23rd 6pm. If successful all artwork must be received before 6th August to prepare for the exhibition
---
Our Volunteers!
We are truly grateful for each and every one of our 17 Volunteers constant work & support in the Art Studios daily activities and to make Chilli Studios a more inclusive space.
Thank you for everything your doing, it wouldn't be the same without you all!
---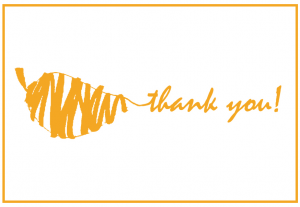 Joanne Burke
Art Coordinator & Worker

Chilli Studios | Newbridge Street |  Newcastle Upon Tyne |  NE1 2TQ
0191 209 4058 chillistudios.co.uk
CREATIVELY IMPROVING MENTAL HEALTH 
Follow us on: * Facebook    * Twitter    * Instagram    * Youtube    * Vimeo    * Soundcloud