Healthwatch Newcastle Newsletter – 11 September 2019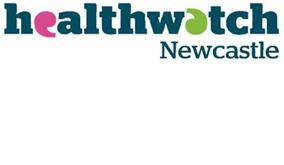 Healthwatch Newcastle/Gateshead AGM
Thursday 17 October, 9.30am to 12 noon, at the Royal Station Hotel, Newcastle, NE1 5DH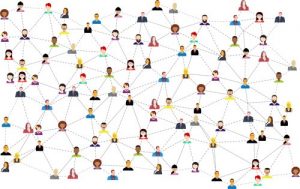 You are invited to our joint AGM with Healthwatch Gateshead, which will celebrate our work over the past year.
The NHS Long Term Plan encouraged all GP practices to become part of new Primary Care Networks (PCN). Almost all of the practices in Newcastle and Gateshead are now members of a network. PCNs allow individual GP practices to work together and to share funds. They will also bring in some national funding for posts to improve and extend the role of GP practices, such as pharmacists, physiotherapists and community paramedics.
Sheinaz Stansfield, Director of Transformation at Birtley, Oxford Terrace and Rawling Road Primary Care Network, will talk about the purpose and development of PCNs. We'll then have an opportunity to discuss how we would like patients, relatives and carers and the public to be involved in their PCN.
Book your place (by Thursday 10 October) at https://healthwatch_agm2019.eventbrite.co.uk
---

Healthwatch Newcastle Committee meeting
Thursday 19 September, 10am to 12 noon, at MEA House, Newcastle, NE1 8XS
Our next Committee meeting will be held in public, where there will be an opportunity to ask questions about the agenda.
If you wish to attend the Committee meeting please let us know us in advance by emailing info@healthwatchnewcastle.org.uk or calling 0191 338 5720. Also let us know if you have any special requirements or would like a hard copy of the Committee papers (we cannot guarantee that papers will be available on the day).
Download Committee papers at www.healthwatchnewcastle.org.uk/about-us/committee-meetings
---
Welcome Kate!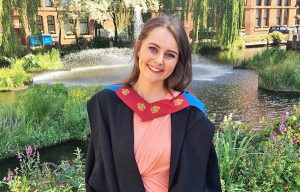 "Hello, I am the new Finance and Administrative Officer for Healthwatch Newcastle and Healthwatch Gateshead. My role involves supporting team members, taking calls and making sure that the monthly newsletter gets posted out on time. I also take minutes for meetings and help at focus group events.
Before working for Healthwatch I was a student at Manchester Metropolitan University studying Linguistics with English. During my time at university, I met many different and diverse people. I believe that my experience gained there will help me in my new role and am looking forward to gaining new skills.
I am thoroughly looking forward to working with the staff at Healthwatch, Committee members, volunteers and organisations that I will come into contact with. Healthwatch interests me because I believe that people's voices need to be heard about their local services and I am passionate about helping those in need of any help and advice."
---
Mental health and the journey to parenthood
Healthwatch England has published a new report focussing on the experiences of over 1,700 women who experienced mental health problems during and after birth. It found that there were three common issues:
People feel their mental health problems are triggered by a variety of issues
People don't know where to turn for help
People feel scared about how people will respond if they speak up
Healthwatch England is calling on health professionals to make space to talk about mental health and check on the wellbeing of women during and after pregnancy.
Find out more and read the report at https://tinyurl.com/y6pvbxaz
---
Tune in to 'Health matters'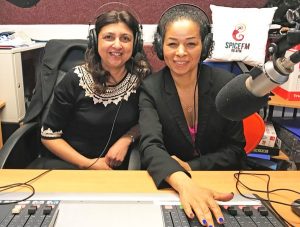 As part of Falls Prevention Awareness Week and National Eye Health Week (23 to 29 September) we are focussing on falls prevention and eye health on our next 'Health matters' radio show on Spice FM.
You can call us during the show if you have any questions or comments on 0191 273 9888 or via WhatsApp on 07881 988 988.
Join us next on Tuesday 24 September on 98.8 FM or listen online at www.spicefm.co.uk
Catch up with previous shows at www.mixcloud.com/steph-edusei
---
Name our bear — competition winner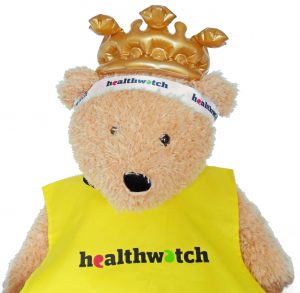 At the Northern Pride Festival in July we ran a 'name our bear' competition at our Healthwatch stall.
We're pleased to announce our Healthwatch bear has been named Jules! The person to be pulled out of the hat was Jack Pullan, who received a £25 shopping voucher.
---
Other news and events
Falls: preventable, not inevitable!
Did you know around 5% of falls result in a fracture or hospitalisation, and one third of people over 65 fall each year?  Falls represent the most frequent and serious type of accident in people aged 65 and over.
Falls can have a devastating effect on people's lives and their families. Physical injury can sometimes cause permanent disability and change people's lives as they lose their confidence and independence.
Falls Prevention Week runs from Monday 23 September to Sunday 29 September this year. People over the age of 50 are encouraged to report any falls they have to their GP.  Their GP can assess if there are other health issues that caused the fall to happen and help prevent any further falls from taking place. If you have relatives or friends who fall in this age group, or who you think are more susceptible to falls, please pass this important message on.
National Eye Health Week also occurs during the same week. It is important that we all look after our eyes and have regular eye tests… this can also help prevent falls.
Download a falls prevention leaflet at https://tinyurl.com/y462jvjk
Find out about National Eye Health Week at www.visionmatters.org.uk

Health and care explained — event
Wednesday 23 October, 9.15am to 4.45pm, Crowne Plaza, Newcastle, NE1 3SA
Do you find the health and care system confusing? Have you ever wondered how hospitals, public health, social care, mental health and community health fit together; or thought about who exactly is responsible for making decisions? Join the Kings Fund in Newcastle for this paid event to find out the answers to these questions and more:
How the NHS, social care and public health are structured
How they are funded, staffed and assessed
What the differences are between primary care, hospitals, community care, mental health and more
What the challenges are for the future and current plans to address them
For details of the full programme (including costs) and further information go to https://tinyurl.com/y6jlb9u5

The big mental health survey
Have tried to get support through your GP or a voluntary organisation? If the answer is 'yes', Mind wants to hear from you. The survey is open to anyone aged 16 years or older with personal experience of mental health problems.
Take the survey at https://tinyurl.com/y2so765t

How to safeguard mixed-age groups podcast
The NSPCC has published the third in a series of podcasts focussed on issues relevant to voluntary and community groups (VCS). This episode provides an overview of how to safeguard mixed-age groups and covers: the similarities, differences and challenges in safeguarding both adults and children; organisation's responsibilities to adults and children; safer recruitment; policies and procedures; organisational culture; and sources of support and resources.
Listen at https://tinyurl.com/yyqwaern

Canaries in the coal mine report
Newcastle CVS has produced this report, gathering the views of the voluntary, community and social enterprise sector in Gateshead and Newcastle. It asked organisations about things that impacted on the people they supported and within their local communities.  The issues that stand out are the normalisation of poverty, the acceptance of foodbanks and other similar initiatives, and the role of charities and communities organisations in trying to step into those areas where the state no longer provides support.
Read the report at https://tinyurl.com/y2bcrksy

Newcastle Safeguarding Adults Board annual report out now
The Board coordinates and ensures the effectiveness of the work of all agencies in Newcastle to safeguard and promote the welfare of adults. The annual report summarises the significant achievements made and the Board's response to new challenges and emerging issues.
Read the report at https://tinyurl.com/yxtvjpfe

Local Area Profiles
How well do health and social care services in your area serve the needs of older people? The Care Quality Commission (CQC) has updated a report showing a detailed picture of the care services in your local authority area and how well they work together.
Are older people supported to stay well and to continue to live in their home?
What happens when someone needs more care, for example, they need to go to hospital?
Are they supported either to return home safely, or to move somewhere new that meets their needs?
Individual reports look at the journey through health and social care — and identify where there are gaps which mean that people experience fragmented or poor care.
The reports can be downloaded at https://tinyurl.com/y4qfj6dz