Healthwatch Newcastle Newsletter – 12 June 2019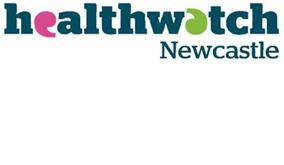 Our priorities for 2019—20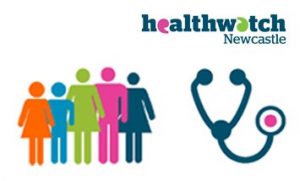 Every year, we ask people to help us choose our work priorities from a list of health and social care topics.
We consulted on this year's list by going out into the community, via an online survey and at our April conference. People's preferences were then presented to the Healthwatch Newcastle Committee for discussion and we are pleased to announce the following priorities for 2019—20:
Supporting effective GP patient participation groups
Children and young people's mental health


---
Healthwatch Newcastle 2018—19 annual report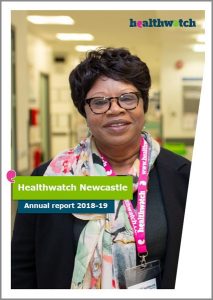 All local Healthwatch are required to produce an annual report and submit it to various organisations, including Healthwatch England, the Care Quality Commission and the commissioning local authority by the end of June each year.
The report focusses on the impact we have made as a local Healthwatch, where things have changed as a result of our work. For example, we're pleased to see recommendations made as part of our screening programme work resulted in the North of Tyne Screening Centre building relationships with Chinese and Romanian communities in the city. Another recommendation suggested sharing screening programme information in the refugee welcome pack, and the Newcastle Health Access Card for asylum seekers and refugees now includes information about these programmes.
Read the report at https://tinyurl.com/y25lw9gk
---
What have you told us about your experiences?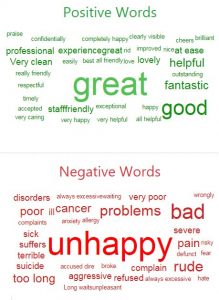 From July 2018 to June 2019 the top three themes that people mentioned most frequently when we asked them about local health and social care services were:
Treatment and care
Staff
Access to services
The majority of reviews received over this 12 month period relate to GPs and hospitals.
Experience of treatment and care within this period was very positive, with the majority of reviewers focussing on their experience of the care provided (82% positive).
In the staff theme, most comments related to staff attitudes and the majority were positive (81%). Most of the reviews relating to access to services were around waiting times, and 64% of the comments we received about this were negative.
Share your experiences at www.healthwatchnewcastle.org.uk/services
---
Tune in to 'Health matters'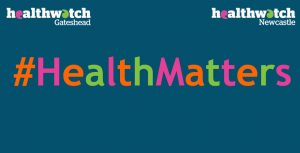 We host a fortnightly radio show on Spice FM on Tuesdays from 12 noon to 2pm. Tune in to hear about the health and social care issues that matter to you.
You can call us during the show if you have any questions or comments on 0191 273 9888 or via WhatsApp on 07881 988 988.
Join us next on Tuesday 25 June on 98.8 FM or listen online at www.spicefm.co.uk
Catch up with previous shows at www.mixcloud.com/steph-edusei
---
Other news and events
Single Point of Access — survey
The Single Point of Access (SPA) has been introduced as part of a local transformation of children and young people's services. The SPA is a central point for referrals for those aged 5—18 years (up to 25 years for those young people in local authority care) with concerns about mental health, learning disabilities and for autism.
The aim is to improve access and support for children and young people and ensure they can promptly access the most appropriate service that meets their needs.
Newcastle Gateshead Clinical Commissioning Group (CCG) is asking for the views of people who have used the service, and also parents and carers, GPs, nurses, teachers and other professionals who have referred others into the service. The survey is also for anyone who has an interest in children and young people's mental health services. The closing date is Thursday 27 June 2019.
Take the survey at www.surveymonkey.co.uk/r/9966LRB
Patient, public and carer engagement forum
Monday 1 July, 10am to 1pm (registration from 10am to 10.30am). at the County Hotel, Newcastle, NE1 5DF
The forum is a space where Newcastle Gateshead Clinical Commissioning Group (CCG) can talk with patients, carers and the public. It is an opportunity for local communities to share their opinions with decision makers from the CCG, and contribute directly to decisions affecting healthcare provision.
Please register your attendance by calling 0191 217 2807 or email jayne.lofthouse1@nhs.net
Find out more at https://tinyurl.com/y8cq4hf9
Facebook for the future — training
Thursday 11 July, 9.30am to 12.30pm, at Commercial Union House, Newcastle, NE1 6QE
With so many changes taking place on Facebook, Amanda Dixon of North East Social Media will explain them in this social media session.
Learn about Facebook Pages, Groups, Stories and Instagram, as well as the effectiveness of using different styles of post on Facebook. Cost per person is £30.
Book your place at https://future-facebook.eventbrite.co.uk
CQC rates Newcastle Hospitals as 'outstanding'
The Care Quality Commission (CQC) has rated Newcastle Hospitals 'outstanding' for the second time in a row. The trust is one of only five NHS organisations to receive this accolade twice.
The CQC reported further improvements since the last inspection; six out of nine of core services are now outstanding — two more than last time. Inspectors said that people were truly respected and valued as individuals and were empowered as partners in their care.
Read the report at https://www.cqc.org.uk/provider/RTD
The NHS app
The NHS app will be available for every GP practice in England from 1 July. It enables you to:
• Check symptoms using the health A-Z on the NHS website (www.nhs.uk/conditions)
• Find out what to do when if you need help urgently using NHS 111 online (https://111.nhs.uk)
• Book and manage appointments at your GP practice
• Order repeat prescriptions
• Securely view your GP medical record
The NHS app is available to download at Google Play and Apple app stores.