Healthwatch Newcastle Newsletter – 13 December 2018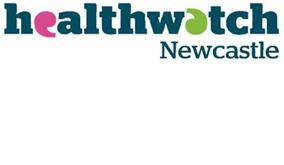 Committee meeting — in public
Wednesday 19 December, 10am to 12 noon, at Commercial Union House, Pilgrim Street, Newcastle
This meeting is held in public, where there will be an opportunity to ask questions about the agenda.
Please contact us in advance by emailing info@healthwatchnewcastle.org.uk if you wish to attend. Also let us know if you have any special requirements, including paper copies of Committee papers (we cannot guarantee that papers will be available on the day).
You can view papers for Committee meetings at https://tinyurl.com/HWN-committee-meetings
---
Closed for Christmas

The Healthwatch Newcastle office will close for the holidays on Monday 24 December and re-open on Wednesday 2 January 2019.
You can still search, review and rate services 24 hours a day, seven days a week at http://tinyurl.com/Newcastle-feedback. Don't forget that NHS 111 is available 24 hours a day, 365 days a year, when you need medical help or advice but it's not a life-threatening situation.
Thank you to everyone who gave us their views over the past year — together we can help make services better for all.
We wish you all a Merry Christmas and a happy and healthy 2019.
---
We're Moo-ving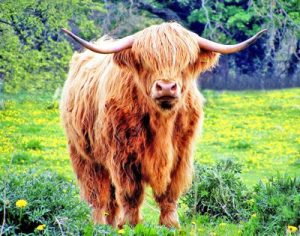 We are moving offices on Thursday 20 December from Broadacre House to MEA House, Ellison Place, Newcastle upon Tyne, NE1 8XS.
All our other contact details remain the same.
There may be a delay in answering phone calls and emails on the day (and the afternoon of Wednesday), but we will get back to you as soon as we possibly can.
---
Tune in to 'Health Matters'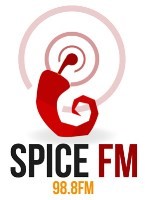 We host a fortnightly radio show on Spice FM on Tuesdays from 12 noon to 2pm. Tune in to hear about the health and social care issues that matter to you.
You can call us during the show if you have any questions or comments on 0191 273 9888 or via WhatsApp on 07881 988 988.
Join us next on Tuesday 18 December on 98.8 FM or listen online at www.spicefm.co.uk
Catch up with previous shows at www.mixcloud.com/steph-edusei
---
Recite Me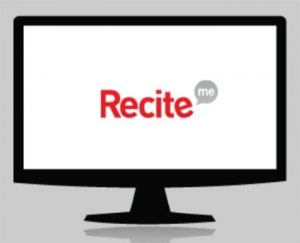 Did you know that our website — www.healthwatchnewcastle.org.uk — has built-in accessibility software? Recite Me includes a text to speech feature so the website can be read aloud to you, dyslexia software, an interactive dictionary, a translation tool with over 100 languages and many other features.
You don't need to download anything to your computer to use this software — it's free!
To launch the Recite Me accessibility toolbar click on the Recite Me button at the top right of the screen. This will then launch the tool bar, which will appear at the top of the page.
---
Other news and events
Mental health services in Newcastle and Gateshead
Newcastle Gateshead Clinical Commissioning Group (CCG) has run two separate reviews of mental health services over recent years. One was for children and young people's services called Expanding Minds, Improving Lives (EMIL) and the other was Deciding Together, Delivering Together, looking at adult specialist mental health services.
We recently met with the Mark Adams, Chief Officer of the CCG, and Chris Piercy, Director of Nursing and Mental Health lead, and they have promised to update you all about the plans for mental health services in the New Year. We will of course keep you posted on developments.
Listening Post
Every Monday to Saturday (closed Thursday) 12 noon to 3.00pm, at Brunswick Methodist Church, Newcastle upon Tyne, NE1 7BJ
The Listening Post is a drop-in centre which provides a free, one to one, confidential listening service for anyone feeling alone and stressed, with a problem which may be really causing concern. Volunteer listeners are trained, mature and experienced people. Listening Post is a Christian-based voluntary organisation which sets out to be available and accessible to all people.
Pioneering North East health service goes national
The Digital Minor Illness Referral Service (DMIRS) allows trained NHS 111 health advisors to refer people who need immediate help with minor illnesses to a community pharmacy.
Set up a year ago as a pilot scheme in the North East, the service is now being offered in three new areas of England: London, Devon and the East Midlands.
The service aims to help relieve pressure on GPs, A&E, and out of hours services. Evaluation of the North East scheme found that minor illness cases being referred to in-hours GPs from NHS 111 fell from 70% to 40%.
Every pharmacist is trained in managing minor illnesses and providing health and wellbeing advice. To access the service patients must:
Have called NHS 111 and been referred as eligible to receive advice and treatment
Be assessed by the pharmacy, which may then refer to other health and social care professionals where appropriate
Patients who wish to consult their GP or other health care provider for their condition are still free to do so.
Understanding attitudes towards cancer screening for women with learning disabilities
A PhD project at Teesside University is looking at the attitudes and opinions of women with a mild to moderate learning disability, family carers and paid care workers towards the cervical and breast cancer national screening programmes.
 
Participants are asked to sort a pack of statements to reflect whether they agree, disagree, or are neutral towards them. This will help the researcher understand the range of participants' attitudes and opinions.
If you would like to hear more about the project please contact Kate Byrnes at K.Byrnes@tees.ac.uk
New dementia quick guide
A new quick guide from the National Institute for Health and Care Excellence (NICE) and Social Care Institute for Excellence (SCIE) highlights the support that is available for people and families after a dementia diagnosis.
Find out more at https://tinyurl.com/yc2nblou