Healthwatch Newcastle Newsletter – 15 August 2019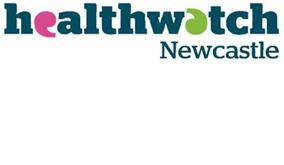 Best practice award for Patient Participation Groups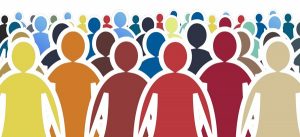 In September we will be launching the pilot of our 'Healthwatch Participation in Practice' award, a best practice award for Patient Participation Groups, alongside Healthwatch Gateshead.
Since April 2016 it has been a contractual requirement for each GP practice to have an active and involved Patient Participation Group (PPG). Healthwatch has heard that, while some PPGs are very active, others are much less effective. Our award scheme aims to increase and improve the involvement of patients within the work of their GP practice.
At the award launch we will recruit several GP practices from across Newcastle and Gateshead to take part in a pilot that will run from autumn 2019 to spring/summer 2020. During that time we will work with the practices and their PPGs and support them to become more effective.
An evaluation will be carried out at the end of the project. If the award scheme proves to be successful, we will consider how it can be made available to all local GP practices and their PPGs.
---
Healthwatch England Committee meeting — in public
Wednesday 4 September, 11am to 2.10pm, at Centre for Life, Newcastle upon Tyne, NE1 4EP
The Healthwatch England Committee meets quarterly in different parts of the country. Committee members use the meetings to discuss what they have heard from people to help inform their decision-making.
Members of the public are also invited to get involved and ask questions during public participation sessions. If you have a question about the meeting, please contact committee@healthwatch.co.uk or call 020 7448 9026.
Register your attendance at www.healthwatch.co.uk/event/2019-09-04/our-public-committee-meeting-september-2019
---
Tune in to 'Health matters'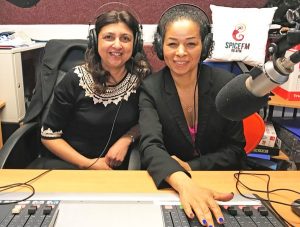 Tune in to hear about the health and wellbeing issues that matter to you, on our fortnightly radio show on Tuesdays from 12 noon to 2pm.
In the past few months we have discussed various topics, including managing the menopause, helping parents support their children's mental health, and what to do when you think you're drinking too much.
Join us next on Tuesday 27 August on 98.8 FM or listen online at www.spicefm.co.uk
Feel free to call us during the show if you have any questions or comments on 0191 273 9888 or via WhatsApp on 07881 988 988.
Catch up with previous shows at www.mixcloud.com/steph-edusei
---
Other news and events
Have your say about your IBD care
There are variations in care for Inflammatory Bowel Disease (IBD), and IBD UK wants to ensure that everyone receives safe, consistent, high-quality, personalised care.
This first UK-wide IBD patient survey is about your experience of care for your Crohn's or Colitis in the NHS. It will give healthcare professionals and NHS managers an understanding of what local services do well and what could be done better. Support IBD UK to improve services in your area for people with Crohn's and Colitis by responding to the survey by Monday 23 September.
]Take the survey (registration required) at https://benchmarking.ibduk.org/ibd-patient-survey/register
If you require a paper copy, a different language or have any questions, please contact info@ibduk.org
Advancing our health: prevention in the 2020s
This government consultation is seeking views on proposals to tackle the causes of preventable ill health in England, to help people live healthier and happier lives for longer. The deadline to respond is Monday 14 October 2019.
Find out more at https://tinyurl.com/y4n5ae7q
Care Quality Commission latest inspection announcements
The Care Quality Commission has recently published reports on these services in Newcastle, which have all been rated as 'good':
Balmoral Court care home ― see www.cqc.org.uk/location/1-2473391850
Dilston Medical Centre ― see www.cqc.org.uk/location/1-546147158
Park House nursing home ― see www.cqc.org.uk/location/1-327573045
Pavilion Court nursing home ― see www.cqc.org.uk/location/1-327573171
The Beacon home care services ― see www.cqc.org.uk/location/1-4045518274
Patient, public and carer engagement forum
Monday 2 September, 2.30pm to 5pm, at Gateshead Civic Centre (registration from 10am to 10.30am)
The forum is a space where Newcastle Gateshead Clinical Commissioning Group (CCG) can talk with patients, carers and the public. It is an opportunity for local communities to share their opinions with decision-makers from the CCG, and contribute directly to decisions affecting healthcare provision.
Please register your attendance by calling 0191 217 2807 or email jayne.lofthouse1@nhs.net
Find out more at https://tinyurl.com/y8cq4hf9
Northumbria Police launches The Herbert Protocol
The Herbert Protocol is a national scheme launched by the police in partnership with other agencies. It encourages carers to record useful information that could be used in the event of a vulnerable person going missing. An interactive online form has been developed for carers to complete and update regularly to help police, care workers and other agencies understand the missing person's routines, interests and information as fast as possible.
Find out more at www.met.police.uk/herbertprotocol
GP patient survey 2019 results
The latest NHS survey of GP patients shows that nine out of 10 patients have "confidence and trust" in their family doctor as well as other general practice staff, such as nurses and pharmacists.
While there were many positive aspects, the results also highlighted where improvements might be made. For example, 48% of patients get to see their preferred GP almost always or a lot of the time, which is down from 50.2% last year.
See the survey results at www.gp-patient.co.uk/surveysandreports
Newcastle SEND local offer
Newcastle's local offer provides information, advice and support that children and young people with Special Educational Needs or Disabilities (SEND) and their families might need to use.
The Local Offer website contains advice and guidance on education, health and care and a range of young people's issues. You can also find activities for this summer, short breaks, and clubs and groups to join in with.
Find out more at www.newcastlesupportdirectory.org.uk/localoffer