Healthwatch Newcastle Newsletter – 17 October 2019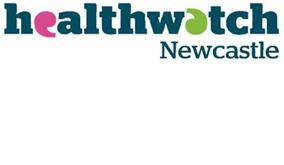 How much do you know about children and young people's mental health services?
We would like to understand how much children, young people and their parents and carers know about ways to access these services, and to hear their experiences of using them.
To gather this information, we have designed a short survey for children, young people and their parents and carers. This will be published on our website within the next few weeks.
If you live in Newcastle or Gateshead, are aged 18 or under, or are a parent or carer of someone 18 or under, we encourage you to complete our survey.
If you work with children, young people, and their parents and carers, we would welcome your support to get as many people to complete this survey as possible.
If you would like to learn more about the work or access a copy of the survey please get in touch with Rachel Wilkins on rachel@healthwatchnewcastle.org.uk or 0191 338 5723.
---
'Healthwatch Participation in Practice' award
The pilot of our 'Healthwatch Participation in Practice' award, a best practice award for patient participation groups, was launched in partnership with Healthwatch Gateshead on 25 September. Over 20 patient participation group members and GP practice staff from both Gateshead and Newcastle attended the launch event, which was held at Saltwell Towers.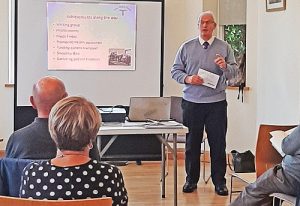 At the launch, participants found out more about the award and our Healthwatch work in general. There was also the opportunity to hear about the Teams Medical Practice Health and Wellbeing Action Group, a highly effective local patient participation group (PPG). Roy's enthusiastic and informative presentation was an inspiration to all us as we start this new project.
We now have around 12 practices involved in the pilot that will run from autumn 2019 to spring/summer 2020. During this time we will work with the GP practices and their PPGs and support them to become more effective. The intention is that by the end of the pilot all the practices and PPGs involved in the pilot will have met the award criteria.
An evaluation will be carried out at the end of the project. If the award scheme proves to have been successful, we will consider how it can be made available to all local GP practices and their PPGs.
---
Your care, your feedback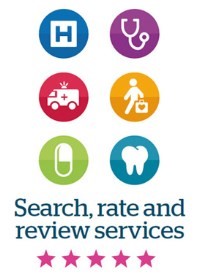 We are here to make sure that the voices of patients, carers and the public are heard by the people who plan and provide social care and health services.
You can search for all social care and health services in Newcastle on our online feedback centre, as well as review and rate them using a star system. A feedback leaflet is also available for those who don't have internet access.
The information you provide also helps us to analyse local trends, with the ultimate aim of making sure everyone in the city receives great care.
Share your experiences at http://tinyurl.com/Newcastle-feedback
---
Tune in to 'Health matters'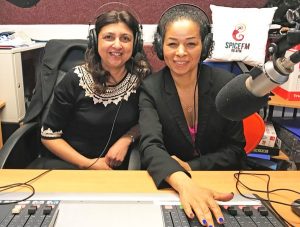 We'll be talking about breast cancer awareness on our next 'Health matters' radio show.
Feel free to call us during the show if you have any questions or comments on 0191 273 9888 or via WhatsApp on 07881 988 988.
Join us on Tuesday 22 October from 12 noon to 2pm on 98.8 FM or listen online at www.spicefm.co.uk
Earlier in the month we spoke with Amneet Graham from Newcastle Maternity Voices Partnership (NMVP). NMVP wants to hear your views and experiences of maternity services in Newcastle. The next meeting takes place on Friday 18 October at 1.30pm in the birthing centre meeting room at the RVI.
Listen to Amneet talk about the partnership at
https://soundcloud.com/spice_fm/health-matters-08102019
---
Other news and events
Ageing with style — events during October
October is the month during which older people worldwide stand proud and celebrate their achievements and the contributions they make to society.
Several organisations in Newcastle are collaborating on events throughout October under the banner 'Ageing with Style'. These organisations include Active Newcastle, Dance City, Independent Age and many more.
Search for events and activities taking place at https://tinyurl.com/yytqqehk
Talk cancer training
Wednesday 30 October, 10am to 1pm, at Evolve Business Centre, Houghton-le-Spring, DH4 5QY
Cancer Research UK is running this cancer-awareness training, aimed at anyone who promotes health and wellbeing in their community.
• Increase your knowledge of key messages around cancer prevention, screening and early diagnosis
• Build your confidence to talk to the public about cancer
• Help to encourage people to make lifestyle changes, access local services and visit their GP promptly with any concerns
To book your place please email sarah.kucukmetin@cancer.org.uk
Patient, public and carer engagement forum
Monday 4 November, 10.30am to 1pm, at County Hotel, Newcastle, NE1 5DF
The forum is a space where Newcastle Gateshead Clinical Commissioning Group (CCG) can talk with patients, carers and the public. It is an opportunity for local communities to share their opinions with decision-makers from the CCG, and contribute directly to decisions affecting healthcare provision.
Please register your attendance by calling 0191 217 2807 or email jayne.lofthouse1@nhs.net
Find out more at https://tinyurl.com/y8cq4hf9
Young adult carer awareness event
Thursday 21 November, 2pm to 4pm, at Royal Station Hotel, Newcastle, NE1 5DH
This event is aimed at all professionals who work with children and young people. Young adult carers, aged 16—25, will share their personal stories and express their feelings about their caring journey. They will highlight how professionals have supported them and what could have been done differently to make their caring situations easier.
Book your place by emailing info@newcastlecarers.org.uk, phoning 0191 275 5060 or sending a text message to 0787410043.
What carers said about Newcastle City Council social care and support services
Newcastle City Council ran a survey at the end of 2018 on the experiences of adults who care for adults in Newcastle.
The results were mainly positive, for example, just over half of the respondents felt they had control over their daily life. However, there were some less positive aspects, such as experiencing difficulties getting around outside the home and managing finances or paperwork without help.
Find out more at https://tinyurl.com/y328vto4
The state of care
The Care Quality Commission (CQC) has published its annual assessment of the state of health and social care in England, 'State of Care 2018/19'. Overall, quality is improving slightly but people have told the CQC about the difficulties they face in trying to get care and support.
In the North East, care home bed numbers have decreased by 11% over the period — the highest decrease of all regions. The North East also has the highest proportion of regulatory action for dental services, although based on a smaller number of inspections than elsewhere.
Read the report at www.cqc.org.uk/publications/major-report/state-care
Your experience of hospital eye services
EyesWise is an NHS project that aims to save sight and improve lives. Since April 2018, work has been underway in hospital eye services across the country to streamline and speed up outpatient treatment for patients at highest risk of sight loss. The NHS is launching the 100 Voices campaign to find out what it feels like to use those services.
If you think the NHS can learn from your experience, please tell us your story. You can write about it or upload a video or recording of yourself talking about it. When telling your story, please focus on what you want the people in charge of hospital eye services to know about your experience of ophthalmology appointments.
Find out more at www.engage.england.nhs.uk/survey/hospital-eye-services
Key data on young people
An Association for Young People's Health report brings together information that reflects current issues and concerns about young people's health. This 12th edition includes sections on policy context, indicators of poverty and hardship, burden of disease and international comparisons in key health outcomes.
Read the report at www.youngpeopleshealth.org.uk/key-data-on-young-people