Healthwatch Newcastle Newsletter – 20 February 2019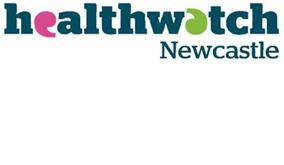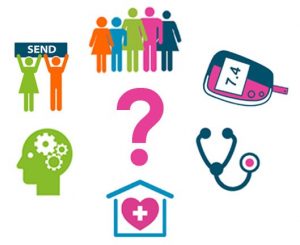 Help us choose our priorities for 2019—20
Every year we ask for your help in choosing our work priorities from a longlist of health and social care topics. The list for this year is:
Children and young people's mental health (Newcastle and Gateshead)
Diabetes
GPs
Home care
Mental health
Special educational needs (SEND)
Following a public consultation, our Committee will make a decision on what areas we will focus on during 2019—20.
Find out more and help us decide at www.surveymonkey.co.uk/r/HWNpriorities or call Freephone 0808 178 9282 for a paper copy.
---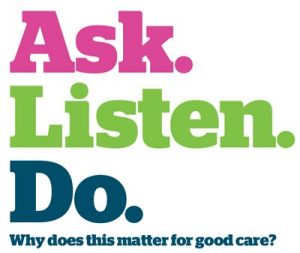 Healthwatch Newcastle/Gateshead conference – booking now open!
Wednesday 24 April, 9am to 2pm, at St Mary's Heritage Centre, Gateshead, NE8 2AT
Have you ever felt you were not really listened to during a visit to a doctor, dentist or another care service?
Help us to help services in Newcastle and Gateshead listen better and take action to improve people's experiences of health and social care.
This joint conference with Healthwatch Gateshead runs from 9.30am to 2pm, including a lunch. There will also be an opportunity to help us set our work priorities for 2019—20.
We are happy to reimburse reasonable transport costs if attending the conference would be a barrier for you (for example, you have a disability or use a concessionary bus pass). Receipts must be provided.
Book a place by Friday 12 April at https://healthwatch2019.eventbrite.co.uk
---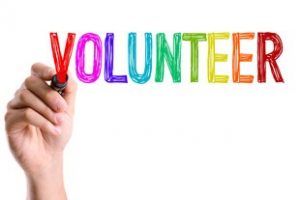 Why volunteer with us?
You will be an active part of a local organisation, doing your part to make Newcastle a better place to live and work. At the same time, you will gain valuable work experience tailored to your needs.
Give something back to your community and use your skills, as well as developing new ones.
Available roles
Office
We often need volunteers to help with inputting research data, helping with mail outs, proofreading documents, etc. in our office.
Good data input skills are required, with an attention to detail, and we prefer volunteers to stay for a few months at a time in order to gain a better understanding of our processes.
Research
From time to time research roles are available. The main focus is to gather people's views about health and social care services using a range of different research methods. Volunteers may also be involved in research design and the analysis of findings.
Outreach
We often have stalls at events around Newcastle, including during the summer at events such as Newcastle Pride and the Newcastle Mela. We also run stalls at smaller events and local community venues throughout the year.
Volunteers get to talk to and listen with people in our community, and help point them in the right directions in accessing health and social care services or making a complaint.
Get in touch
All you need to do is tell us how much time you are willing to set aside and in what capacity you would like to volunteer. We will let you know if we have a suitable position available.
Email info@healthwatchnewcastle.org.uk or complete the form here
---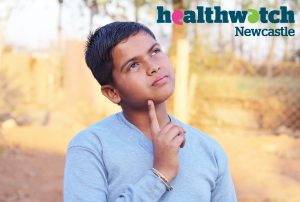 Who are we?
We are running a short survey in order to gauge the public's knowledge of Healthwatch Newcastle. People who answer the survey can put their name forward for a chance to win a £25 shopping voucher.
We would be grateful if readers could pass on details of the survey to friends, neighbours and colleagues.
Take the survey at www.surveymonkey.co.uk/r/HWNknow2019
---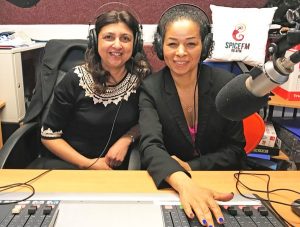 Spice up your life
We host a fortnightly radio show called 'Health matters' on Spice FM on Tuesdays from 12 noon to 2pm. Tune in to hear about the health and social care issues that matter to you.
You can call us during the show if you have any questions or comments on 0191 273 9888 or via WhatsApp on 07881 988 988.
Join us next on Tuesday 26 February on 98.8 FM or listen online at www.spicefm.co.uk
Catch up with previous shows at www.mixcloud.com/steph-edusei
---
Other news and events
Patient, public and carer engagement forum
Monday 4 March, 10am to 1pm (registration from 10am to 10.30am) at the County Hotel, Newcastle, NE1 5DF
The forum is a space where Newcastle Gateshead Clinical Commissioning Group (CCG) can talk with patients, carers and the public. It is an opportunity for local communities to share their opinions with decision makers from the CCG, and contribute directly to decisions affecting healthcare provision.
Contact christianne.ormston@nhs.net or call 0191 217 2818 to book your place.
Find out more at https://tinyurl.com/y8cq4hf9
Give feedback on neurological services — survey
The Neurological Alliance is asking people to take part in a patient experience survey. As with its previous biannual survey, the results will be used to campaign for improvements to neurological services. A report with findings and recommendations will be published in summer 2019. The deadline to respond is Friday 29 March.
Take the survey at www.neural.org.uk/patient-experience-survey
Chief Medical Officer annual report 2018
This report focuses on what the health of people in England could and should look like in 2040. The report includes many recommendations, such as developing a Health Index, Policy Research Units, and exploring emerging technologies, including artificial intelligence.
Read the report at https://tinyurl.com/yahcbqlw
People in North East regret not raising concerns about their care
Research by the Care Quality Commission (CQC) shows that 10% people in the North East who have accessed health or social care services in the last five years have had concerns about their care, but never raised them. Of these, over half (60%) expressed regret about not doing so.
However, when people did raise a concern or complaint, the majority in the North East (47%) found their issue was resolved quickly, it helped the service to improve and they were happy with the outcome.
The 'Declare Your Care' campaign is encouraging people to share their experiences of care with the CQC to support its work to improve standards of care in England.
Share your experience of care, on behalf of yourself or a family member, at www.cqc.org.uk/sye
What are people's rights when registering with a GP?
Registering with a GP is a common enquiry. Healthwatch England has outlined people's rights when registering with a GP, including whether proof of address and identification is necessary.
Read the information at https://tinyurl.com/y53nqlg3
Patient and visitor parking concessions for Newcastle hospitals
Newcastle upon Tyne Hospitals NHS Foundation Trust offers parking concessions to support patients and visitors attending regularly or staying in hospital for longer than a week. Only one concessionary permit may be applied per patient but up to three vehicle registrations may be provided to be used at different times of the day.
Find out more at https://tinyurl.com/y3j4ggy6