Healthwatch Newcastle Newsletter – 21 March 2019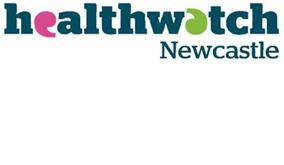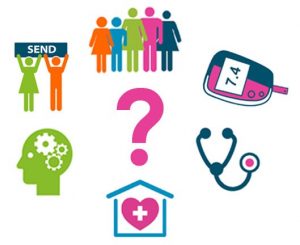 Help choose our priorities for 2019—20
Every year we ask for your help in choosing our priorities from a list of potential health and social care topics. The list for this year is:
Children and young people's mental health (Newcastle and Gateshead)
Diabetes
GPs
Home care
Mental health
Special educational needs (SEND)
Following a public consultation, our Committee will make a decision on what areas we will focus on during 2019—20.
Find out more and help us decide at www.surveymonkey.co.uk/r/HWNpriorities
---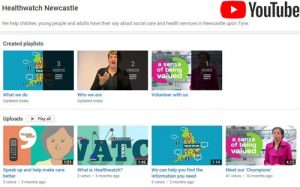 We're on YouTube
Did you know we have our own YouTube channel?
You can find out more about Healthwatch Newcastle and how we can help you by taking a look at our videos.
Subscribe to our channel and you'll receive updates in your subscriptions feed on YouTube, which is a simple way to keep up-to-date with the things you care about.
Take a look at our channel at www.youtube.com/user/HealthwatchNewcastle
---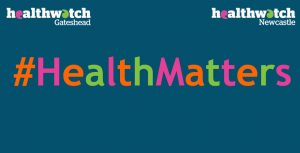 Tune in to 'Health matters'
Tune in to hear about the health and social care issues that matter to you on our fortnightly radio show on Spice FM on Tuesdays from 12 noon to 2pm.
You can call us during the show if you have any questions or comments on 0191 273 9888 or via WhatsApp on 07881 988 988.
Join us next on Tuesday 26 March on 98.8 FM or listen online at www.spicefm.co.uk
Catch up with previous shows at www.mixcloud.com/steph-edusei
---
Listen to us!
Enjoy this newsletter on the go by downloading our podcast at http://healthwatchnewcastle.podomatic.com
We would like to produce the podcast in other languages. If you think you can help with this please email info@healthwatchnewcastle.org.uk or phone 0191 338 5720.
---
Other news and events
Keeping adults at risk of abuse safe — consultation
This consultation is an opportunity to have your say about keeping adults at risk of abuse safe in Newcastle.
The Newcastle Safeguarding Adults Board (NSAB) is currently developing the Strategic Annual Plan for 2019—20. The plan sets out which areas of work are going to be a priority for the multi-agency partnership in the coming year. The Board would like to hear your views on the sorts of things you think they should be concentrating on.
Find out more and take part at www.letstalknewcastle.co.uk/consultations/info/299
Air quality — consultation
Pollution is linked with serious health conditions, including cancer and respiratory disease, and is thought to cause around 40,000 early deaths every year in the UK, including hundreds in Newcastle, Gateshead and North Tyneside. As a comparison, over the past five years there were around 11 deaths per year caused by road traffic collisions in the three council areas.
Councils in Newcastle, Gateshead and North Tyneside want to hear your views on the measures they are considering for air quality. A consultation is open to all residents, businesses, workers, students and commuters. The deadline to respond is Friday 17 May.
Take part in the consultation at www.breathe-cleanair.com
If you have questions about the consultation, email contact@breathe-cleanair.com
Newcastle University stroke research — survey
Approximately 80,000 people in England every year suffer a stroke. Around 70,000 of these are caused by a blood clot. Clot removal is the most effective treatment for a particular group of patients where stroke is caused by a large clot.
Researchers at Newcastle University would like to learn about your preferences on how services in the NHS could be organised to provide clot removal treatment (thrombectomy) for stroke patients.
Find out more and take the survey at https://tinyurl.com/y2kbvhvy
NHS prescriptions
From April the prescription charge will increase from £8.80 to £9 for each medicine or appliance dispensed. The cost of the prescription prepayment certificates (PPC) has been frozen for another year. The three-month PPC remains at £29.10 and the cost of the annual PPC will stay at £104.
NHS prescription forms do not currently have a tick box option for people who are exempt from charges due to claiming Universal Credit. There have been examples of claimants choosing the Employment and Support Allowance (ESA) option and as a result have received a £135 penalty notice. Until the prescription form is updated, the NHS advises that Universal Credit claimants should tick option K, which indicates being in receipt of income-based Jobseeker's Allowance.
Be a Game Changer
One in four of us experience a mental health problem each year. That's an average of 12,989 fans at every Newcastle United game. Newcastle United Foundation has launched a campaign encouraging Newcastle United fans to take a proactive approach to looking after their mental health.
'Be a Game Changer' aims to raise awareness, and change perception of mental health issues.  It encourages fans to take action to look after their mental health, in a similar way they would look after their physical health.
Find out more at https://nufoundation.org.uk/BeAGameChanger
Rate it!
Rate it! is a product review website written by and for older and disabled people about the products that have been found useful to make daily life easier. The website offers you an opportunity to share your views and read reviews about small to medium-sized products that can help with leading an independent life.
Find out more at https://rateit.ridc.org.uk