Healthwatch Newcastle Newsletter – 23 January 2019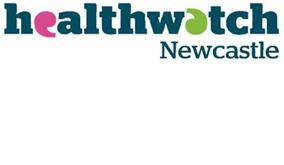 Save the date — Healthwatch conference
Wednesday 24 April, 9am to 2pm, at St Mary's Heritage Centre, Gateshead, NE8 2AT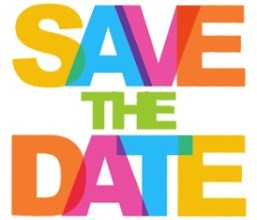 Our joint conference with Healthwatch Gateshead will focus on people's experiences when accessing local social care and NHS services, and on being listened to/not listened to.
We will be sending out invitations shortly so please keep your eyes peeled.
---
Update on our priorities for 2018—19
Access to primary care for people who are housebound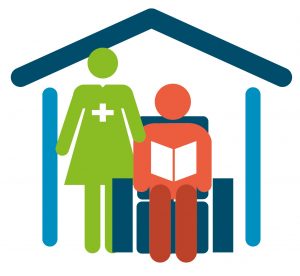 One of our priorities this year has been to gather the views of housebound people to find out how easy it is to access GP, dentists, opticians and pharmacies and what it is like to use these services.
Since October 2018 we have been working with GP practices and pharmacies in Newcastle to send out surveys to people who are housebound. The survey has now closed, and we received 77 responses, which is an 11% response rate.
We are now busy writing the report on the findings, which we aim to publish in March.
Mental health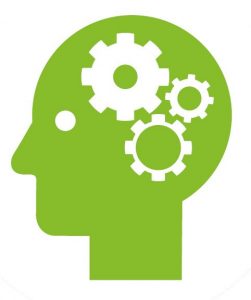 More than 130 individuals from six different local communities have shared their views and experiences of local mental health services with either Healthwatch staff or our three partner organisations for this project (Fulfilling Lives, Citizens Advice Gateshead and Forward Assist). People have also told us what they think could make things better or easier for them when they seek help for a mental health issue.
We are now in the process of writing up all the findings into a report that will be published in the spring. Early indications are that we will identify a number of concerns that are common to all of the communities involved in the research, such as waiting times, and other issues which are specific to particular communities. Watch this space for more information.
NHS continuing healthcare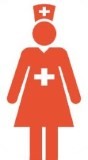 Last year we produced a report on NHS continuing healthcare (CHC) which included six sets of recommendations. One of the things that people told us is that there was a lack of suitable and accessible information for families to help them through the journey.
There have been recent changes to the CHC framework. The NHS has produced a new film and factsheets and information, which you can find at www.england.nhs.uk/healthcare
We have asked Newcastle Gateshead Clinical Commissioning Group to update its website with this information. We are also following up on the other recommendations in our CHC report and will publish our findings in the coming months, so watch this space.
Read our CHC report at https://tinyurl.com/HWN-CHC
---
Menopause: what to expect?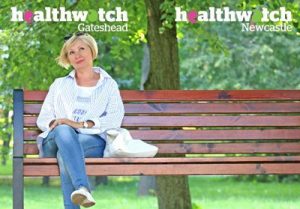 The menopause will affect all women at some point in their lives, but how much do we know about what to expect? Sharon MacArthur from www.missmenopause.co.uk will be the special guest on our next 'Health matters' radio show. Join in the conversation about how best to take care of yourself. Look at the treatments and options open to you and what your plan will be when the time comes.
Call us during the show if you have any questions or comments on 0191 273 9888 or via WhatsApp on 07881 988 988.
Join us between 12 noon and 2pm on Tuesday 29 January on 98.8 FM or listen online at www.spicefm.co.uk
Catch up with previous shows at www.mixcloud.com/steph-edusei
---
Help us celebrate Chinese New Year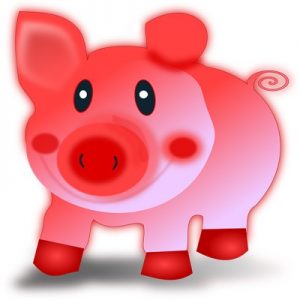 Chinese New Year takes place on 5 February and is the Year of the Pig. There will be celebrations on Sunday 10 February from 11am to 4pm in the Stowell Street and Bath Lane area of Newcastle.
We will be sharing a stall on Bath Lane with Healthwatch Gateshead — drop by and tell us which health and social care topics you would like us to focus on in the coming year.
---
Other news and events
Become a Newcastle Voices peer researcher
Groundswell is looking for eight volunteers for the Newcastle Voices project. Volunteers, who have been homeless or have experienced being at risk of homelessness, will explore how Newcastle City Council and homelessness services in the city involve homeless people in the way they use services.
The team will be trained to act as peer researchers for up to three days per week over a four week period at the end of February and beginning of March. Closing date for applications is Friday 8 February.
For more information and an application pack email recruitment@groundswell.org.uk
Cervical and bowel screening — easy read workshops
Friday 8 February, at Waterfront 4, Goldcrest Way, Newcastle, NE15 8NY
The Macmillan Cancer Project is working with Public Health England to design easy read materials for cancer screening.
There are two workshops for people with a learning disability, their families and carers. The morning workshop (for women) will look at cervical screening, and the afternoon workshop (for men and women) will look at bowel screening. Expenses can be reimbursed.
For more information please email Julie.tucker11@nhs.net or phone 0113 824 9693 or 0786 017 7981.
NHS publishes ten year plan
The NHS has published its long term plan setting out priorities for the next decade. The biggest funding increases will be seen in GPs, mental health and community care. NHS leaders claim the plan could save over 500,000 lives by focusing on prevention and early detection.
Find out more at https://tinyurl.com/y9my3byz
North East Ambulance Service learning disability zone
The North East Ambulance Service recently launched a new resource to support patients with learning disabilities. A new online resource is now available on the trust's website, giving people the information in an easy read format that will help them to choose which emergency service they require, be it  NHS111 or 999.
Find out more at https://tinyurl.com/y7okddkx
Regional Migrant Health Group North East (RMHG)
The RMHG has produced a leaflet about health care charges. This outlines who is entitled to free primary and secondary care and which services are chargeable and which are exempt.
View the leaflet at https://tinyurl.com/ycec6dtb or email Rachel_McIlvenna@middlesbrough.gov.uk for copies