Healthwatch Newcastle Newsletter – 23 May 2019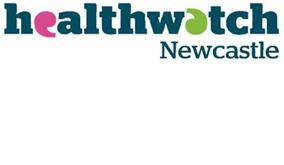 Experiences of mental health services in Newcastle and Gateshead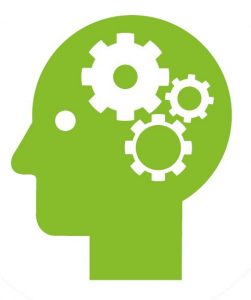 In the autumn of last year over 130 individuals from six different local communities shared their views and experiences of local mental health services with us. We also worked with three partner organisations that carried out consultations on our behalf and produced their own 'mini reports'. Changing Lives, through the Fulfilling Lives Newcastle Gateshead programme, focussed on people who are homeless or living in insecure accommodation. Forward Assist focussed on veterans. Citizens Advice Gateshead spoke with people claiming Universal Credit.
The main report reviewed and collated all the results and identified a number of issues which were common to all of the groups involved in the research. We based our four main recommendations on these issues:
More accessible and inclusive information
Better staff training
Shorter waiting times
Someone to talk to
We also identified some issues specific to particular groups and included some recommendations that are specific to them.
The report was sent to all the organisations that either commission or provide mental health services and we have asked them to let us know how they intend to respond to our recommendations. We are currently waiting for their responses. The report will also be presented at the June meeting of Newcastle City Council's Health Scrutiny Committee.
To read the report visit https://tinyurl.com/MH-Newcastle-Gateshead
To read the mini reports visit www.healthwatchnewcastle.org.uk/mental-health-mini-reports
---
Meet Felicity Shenton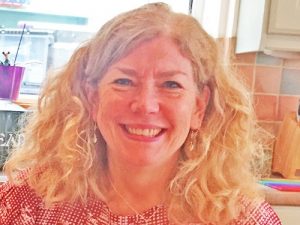 "I am the newly appointed Deputy Chief Executive across Healthwatch Gateshead and Healthwatch Newcastle, and also the Operations Manager for Healthwatch Gateshead. I have worked in the public and voluntary and community sectors throughout my working life. I was a social worker in London and then moved up to the North East in the late 1980s, where I have worked for a number of the local authorities as well as for a children's human rights organisation based in County Durham.
I have worked with service users and people with lived experience throughout my career and am passionate about creating opportunities for people to help to transform the services that they are receiving.
I am really excited about this new opportunity and look forward to working with the staff, Committee members, Champions and all of the individuals, community groups and organisations that work in partnership with Healthwatch."
---
Ask. Listen. Do. Why does this matter for good care?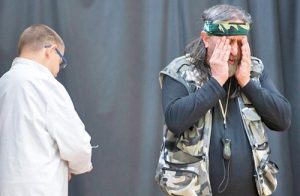 Thank you to everyone who took the time to come along to our joint Healthwatch Newcastle/Gateshead conference in April.
The conference kicked off with a lively performance by Lawnmowers Theatre (a group run by people with learning disabilities) who showed 'Brian's' journey through a healthcare appointment. To kick off the second session, a person at each table spoke about their own personal experience of health or social care services. Discussions then took place on what service commissioners and providers do well and what they don't do so well, in terms of listening to people and communities.
At every conference we also ask delegates to help choose our work priorities for the coming year. The results are currently being reviewed by the Healthwatch Newcastle Committee. We will announce the priorities for Newcastle here once they are agreed.
Read more about the conference at www.healthwatchnewcastle.org.uk/about-us/our-events
---

Our latest Healthwatch Stars

Healthwatch Newcastle is proud to recognise the contribution that people and organisations make to the success of local social care and health services.
We are delighted to announce that the following people and services have recently been awarded a Healthwatch Star:
Elaine Brown at Northumbria Specialist Emergency Care Hospital for being friendly, caring, dedicated person who works long tiring hours for the benefit of the patients.
Dr Helen Davies at Fenham Hall Medical Group for her empathy and warmth, and showing what outstanding care looks like.
Dr Hashmi at the Freeman Hospital for being easy to talk to and an all-round lovely doctor.
Ward 20 (ophthalmology) at the RVI for having staff who were really good at explaining every step.
If you know a person or a service that really shines, nominate them for a Healthwatch Star so they receive the recognition they deserve. They will receive a certificate and their details are published on our website.
Nominate your Healthwatch Star online at www.healthwatchnewcastle.org.uk/nominate-a-star or call 0808 178 9282 (free from landlines) and ask for a form.
---
Who are we?
Earlier this year we ran a short survey in order to gauge the public's knowledge of Healthwatch Newcastle. People who answered the survey could put their name forward for a chance to win a £25 shopping voucher. We are pleased to announce that the winner of the prize draw is Emma Duncan.
---
Tune in to 'Health matters'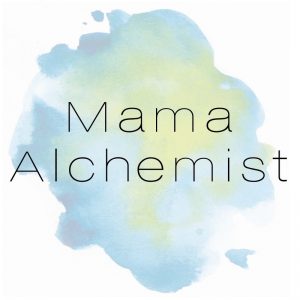 Mama Alchemist is the guest on our next 'Health matters' radio show. Mama Alchemist is an advocate for children's mental health and helps parents support their children's emotional development and wellbeing.
You can call us during the show if you have any questions or comments on 0191 273 9888 or via WhatsApp on 07881 988 988.
Join us on Tuesday 11 June, 12 noon to 2pm, on 98.8 FM or listen online at www.spicefm.co.uk
Catch up with previous shows at www.mixcloud.com/steph-edusei
---
Other news and events
Cervical screening for mobility impaired people — survey
Muscular Dystrophy UK (MDUK) is a national charity dedicated to fighting muscle-wasting conditions. It has discovered that many of its mobility-impaired female members have experienced difficulties accessing cervical screening.
In order to gain an understanding of the issue, MDUK has commissioned a survey. This survey is designed specifically for UK-based wheelchair users who would routinely be invited for cervical screenings. While the survey refers to 'disabled women,' responses are invited from people of all genders who are eligible for cervical screenings.
Take the survey at www.surveymonkey.co.uk/r/N3B9FHF
Draft diabetes user involvement strategy — consultation
Diabetes UK would like your feedback on new guidelines that set out how people should be involved in the planning, delivery and evaluation of diabetes services in the Northern region. If you are affected by diabetes (directly or indirectly) or work in a diabetes related role then Diabetes UK would particularly welcome your feedback. The consultation is open until Wednesday 29 May.
Find out more at www.diabetes.org.uk/involvement-consultation
Volunteers Week
Saturday 8 June, 11am to 2pm, at Good Space, Commercial Union House, Newcastle, NE1 6QE
Volunteering is recognised as a great way to connect with your local community, share skills and life experience and gain personal value and satisfaction. This open house event is for anyone interested in finding out about volunteering and is a chance to talk directly to over 16 local charities from health and social care, fundraising, international development, supporting older people and young people at risk of offending.
Wellbeing for Life meetings
First Wednesday of each month, 10.30am to 12 noon, at Jesmond Library
Wellbeing for Life meetings are organised jointly between the Friends of Jesmond Library and the Elders Council of Newcastle and are aimed principally at the over fifties. The meetings have previously covered topics such as falls prevention, frauds and scams, healthy eating, and arts and crafts. The meetings finish with a light lunch. Admission to the meetings is free but they ask for donations towards costs.
Find out more at www.jesmondlibrary.org or www.facebook.com/JesmondLibrary
Ramadan calendar
HAREF has worked with 12 mosques across Newcastle, Gateshead and North Tyneside to develop this year's Ramadan calendars. The organisation also teamed up with International Glaucoma Association and Diabetes UK to include safe fasting messages for people with these health conditions.
The calendar can be downloaded (print at A3 size) at https://tinyurl.com/yye7qclw
Eligibility for help with NHS costs
Patients are required to make a payment towards the cost of certain items, such as prescriptions, dental or eye care.
The NHS has an online checker so you can see what help you could get to pay for NHS costs at https://tinyurl.com/paying-nhs-costs
You can also ring 0300 330 1341 for information about medical exemptions.