Healthwatch North Tyneside E-News – 11 April 2019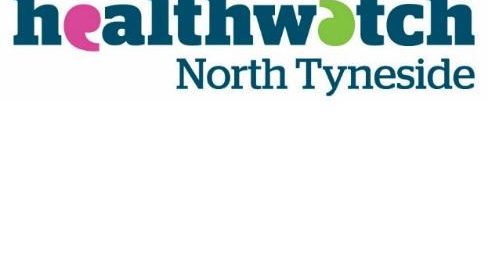 Have your say on the future of the NHS in North Tyneside
The government has committed extra funding for the NHS as part of the NHS Long Term Plan. We want to know what you would do to improve services.
Give your views by completing our short online survey here
Have you or a loved one had experience with services that look after any of these conditions: cancer; mental health; heart and lung diseases; dementia; autism; learning disability or long-term conditions such as diabetes or arthritis? We want to hear how your local NHS can provide better care for people.
Give your views by completing this online survey on care for long term conditions
What would you do about cancer services?
We want to hear from local people who have used cancer services and carers who have supported someone with cancer. Join us for a focus group discussion about the NHS Long Term Plan and what it means for cancer services in North Tyneside:
Wednesday 24 April from 5 to 7 pm at the Oxford Centre, Longbenton
Contact Jo on 0191 263 5321 or email info@healthwatchnorthtyneside.co.uk with any questions or to book your place. Reasonable travel expenses paid and refreshments provided. Download our poster advertising the focus group
Find out more about 'What would you do?' 
---
Talk to Healthwatch
Linskill Centre Easter Fair
We are joining in a fun day of Easter egg hunts, magic show and story telling at the Linksill Centre Easter Fair:
Saturday 20 April from 11 to 3
Look out for our Healthwatch stall – find out more about Healthwatch, give feedback on your services and get information on local health and social care.
Vibrant Living Celebration at Proctor and Gamble
We will be talking to Procter and Gamble staff at Colbalt Business Park when they celebrate their health and wellbeing programme, Vibrant Living: 
Thursday 9 May from 11.30 to 1.30
If you've got something to say or a question for Healthwatch and can't make this time please call us on 0191 263 5321 or use our online feedback form to tell us about your services.
Learning Disability Care Forum
The next meeting of the forum is on:
Tuesday 15 May from 10 to 12 at the Langdale Centre
For more information to our LDCF web page
Healthwatch board meeting
Our next board meeting is on:
Thursday 16 May from 1.30 to 3.30 at the White Swan Centre, Killingworth
Our board meetings are open to the public, If you would like to attend please contact Tracey on 0191 263 5321 or email t.hindmarch@healthwatchnorthtyneside.co.uk 
Go to Healthwatch board agenda and minutes
---
Call for artwork for our mental health leaflet
Our mental health support leaflet is being revamped. We would love the cover to feature a local person's artwork who has lived experience of mental health difficulties.
Entries of any medium are welcome. The size must be suitable for an A5 sized photo on a public leaflet. The leaflet's purpose is to help people find out about local mental health services and so images about support and signposting would be appreciated.
The winning entry will be chosen by members of Launchpad North Tyneside. The selected artist will be credited on the leaflet and receive a £25 gift voucher as a thank you.
To submit artwork or for any enquires please contact j.brown@healthwatchnorthtyneside.co.uk or phone us on 0191 263 5321.
Closing date 15 April
Go to our current leaflet 'Mental health support in North Tyneside
---
Tell us about GP appointments
The most common issue people talk to us about is getting access to their GP. In our recent annual survey, 492 people told us about their experiences of GPs and primary care, 175 of these told us that access to GP services could be improved.
We want to hear more about your experiences of accessing appointments at your GP practice with a chance to win £25 high street vouchers.
Go to our online survey
---
News and resources
Latest news from the CQC
The Care Quality Commission publishes its inspection report at https://www.cqc.org.uk/ In March they published the following reports:
We share your feedback anonymously with the CQC so that is is considered when they carry an inspection. You can give your feedback here – just search for your service and complete the online form. 
Allcare – The Care Quality Commission has taken enforcement action to cancel the registration of a care provider, Allcare Community Care Services Trafford Limited which is based in Wallsend. This follows CQC inspections and enforcement action to improve services in 2018 and 2019. 
Read the inspection report for Allcare
How well do services meet the needs of older people?
The CQC has published area profiles of care services for older people for every local authority in England. This gives a detailed picture of care services, how they work together and how they compare to other areas of the country.
Read the North Tyneside area profile
Patient Forum newsletter
News of self-care back pain workshops, cervical smear screening, urgent care and patient forum activities:
Read the latest newsletter from North Tyneside CCG Patient Forum
Young Carers Project open for referrals
The Young Carers' Project at North Tyneside Carers Centre is open to new referrals, you can use this online referral form 
The referral criteria has changed and they can only accept referrals where there is an Early Help Assessment or Young Carers' Needs Assessment in place. For more  information about the referral process please contact the Young Carers' Project Manager by email enquiries@ntcarers.co.uk 
Find more information about the Early Help Assessment or Young Carers Needs Assessment Process here 
NHS recruitment event
Interested in working for your local NHS? Come along to the RVI New Education Centre and talk to representatives of local NHS trusts and North East Ambulance Service:
Saturday 27 April from 10 to 3
Workshops will include completing an NHS application form, interview skills and an introduction to the NHS
More information
---
Have your say
Stroke research – Newcastle University survey
Around 80,000 people in England every year have a stroke. Around 70,000 of these are caused by a blood clot. Researchers at Newcastle University would like to hear your preferences on how services in the NHS could be organised to provide blood clot removal treatment (thrombectomy) for stroke patients.
Find out more and take the survey
Your say on the National Autism Strategy
The Department of Health and Social Care, working with the Department for Education, is reviewing the National Autism Strategy and extending it to cover children as well as adults.
They want to hear about people's experiences of care and support. The survey results will help show where people think progress has been made and where more needs to be done in the future.
Go to the online survey
Survey closes 16 May 2019
Consultation on standards for pharmacist prescribers
The General Pharmaceutical Council is asking for your views on proposed guidance for pharmacist prescribers to make sure they provide safe and effective care when prescribing.
This consultation is open to anyone with an interest in pharmacist prescribing, including patients and the public, pharmacist prescribers, other pharmacy professionals and employers.
Find out more and give your views
Survey closes 21 June 2019
---
In focus this month
April is bowel cancer awareness month
Every 15 minutes in the UK someone is diagnosed with bowel cancer. It can affect people of all ages, although it's more common in people over 50. It's the UK's second biggest cancer killer but it doesn't need to be that way – it is treatable and curable, especially if diagnosed early. So, make sure you know the signs and take up the offer of screening 
Go to the Bowel Cancer UK website to find out more