Healthwatch North Tyneside E-News – 14 May 2019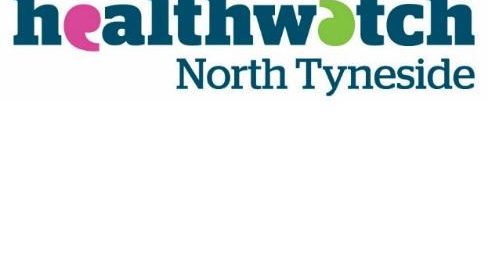 What matters to you?
Your GP – can you get an appointment?
The Nuffield Trust has published an analysis of the number of GPs compared to the size of the population over time. The work was commissioned by the BBC for their Panorama investigation 'GPs:Why can't I get an appointment?'
Read the Nuffield analysis
Watch BBC Panorama
We want to hear how easy, or difficult, you find it to make an appointment at your GP surgery; if you get to see your named doctor; and general feedback on the GP service.
Tell us your experiences of accessing appointments at your GP practice with a chance to win £25 high street vouchers.
Throughout the summer our volunteers will be visiting GP practices across the borough to find out more about their appointment systems and to talk to patients and staff.
Find out more about our work on accessing GP services
If you have something to say about your GP practice you can give feedback on our online feedback centre
---
Thank you for telling us what would make the NHS better
We want to say a huge thank you to everyone who has shared their feedback with us about the local implementation of the NHS Long Term Plan.
We heard the views of more than 140 people who completed our survey or attended our mental health or cancer services focus group. 
Find out more about who we talked to
---
Volunteer with Healthwatch
Meet Amanda, our Volunteer and Engagement Coordinator at the next VODA Volunteer Fair:
Saturday 8 June from 10 to 12.30 at The Beacon Shopping Centre, North Shields
More about the Volunteer Fair
If you would like to talk to Amanda about volunteering opportunities with Healthwatch please call her on 0191 263 5321 or email info@healthwatchnorthtyneside.co.uk
Read more about volunteering with Healthwatch
---
Talk to Healthwatch
Linskill Centre Book Fair
The annual Book Fair runs from Friday to Sunday at the Linskill Centre, North Shields.
Look out for our stall on:
Friday 17 May from 11am to 2pm
More information about the book fair
Talk to us at the Oxford Centre
Look out for our Healthwatch stall and stop by for a chat:
Tuesday 21 May from 10 to 12.30
We can help you find information about health and social care services, listen to your views and experiences of local services and tell you more about Healthwatch. We especially want to hear what you have to say about your GP, give your feedback or fill in our survey when you see us at the Oxford Centre.
Keep up to date with Healthwatch events
Go to our events page for information about our engagement activities and board meetings.
Or go to the SIGN events page for local community activities and events.
---
Healthwatch Board meeting
Thursday 16 May
News and resources
Connect@Cafe32
Connect at Cafe 32 is a new opportunity for people who are feeling a bit low and might be looking to make some new connections. Meetings take place once a month, please book your place with Claire at 0191 257 8000 or claireh@linskill.org
This is a new initiative designed by local members of Launchpad, VODA and Linskill Centre's Encompass project.
More information
Ambulance Service is looking for board members
NEAS (North East Ambulance Service) are looking to recruit three people to their Board to provide independent advice as well as challenge and support what they do. These are paid positions offering opportunities for applicants to develop their own skills and knowledge and play a key role in the organisation. Closing date – 10 July 2019
More information
Safeguarding for charities report
This report from the Social Care Institute for Excellence (SCIE) looks at safeguarding issues, solutions and ways of working together. It will be of interest to volunteers, staff and board members working in voluntary sector organisations who wish to understand more about safeguarding. SCIE offers support and training to help charities keep children and adults safe, as well as to improve how they respond to safeguarding concerns.
Read the report
---
Latest CQC inspection reports
Have your say
Get involved in shaping diabetes services, care, and treatment 
Diabetes UK need your feedback on new guidelines that set out how people with lived experience should be involved in the planning, delivery and evaluation of diabetes services in the Northern region.
Consultation closes on 29 May
Find out more and complete the online survey form
Disabled access to cervical screening
Muscular Dystrophy UK (MDUK), a national charity dedicated to fighting muscle wasting conditions, has heard how many of their mobility impaired female members have experienced difficulties accessing cervical screening.
They are trying to identify the existing barriers wheelchair users face when trying to access health services such as these. They are particularly interested in gathering evidence from anyone who cannot transfer out of their wheelchair without a hoist.
Go to the MDUK online survey
Get involved with NICE
Read this month's Public Involvement Update from the National Institute for Health and Care Excellence (NICE) here
---
Telephone scam warning
Northumbria Police report a spate of telephone frauds from offenders claiming to be from the Metropolitan Police.  They are targeting elderly people and victims have seen their bank account being wiped clean. Northumbria Police advise that:
Police will never, ever request bank account details or highly sensitive personal information over the phone

Police strongly recommend that no one should ever pass on confidential information on to a cold caller
Go to more information from Northumbria Police
Please share this warning friends, service users and colleagues.