Healthwatch North Tyneside News – 1 November 2018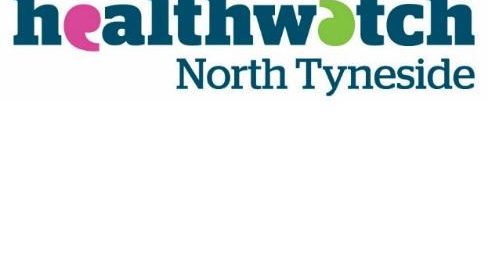 What matters to you?
Complete our Healthwatch survey
Tell us about your experiences of health and social care
If you live in North Tyneside or use local services then we want to hear from you. Our short survey gives you the opportunity to tell us about all the services, what's good and what could be better. It will take 5 to 10 mins to complete and you could win £25 of high street vouchers.
Go to more information and our online survey
The survey closes on 6 December.
Share our survey
We want to hear from as many people as possible. Please help by sharing the survey link with your friends and family. If you work for an organisation or business in North Tyneside we would like to hear from your staff, volunteers and customers.
Download and print our survey poster

If you know someone who would like to complete our survey but does not have access to the internet you can ask for a printed survey by calling 0191 263 5321 or email info@healthwatchnorthtyneside.co.uk
Go to more information and our online survey
---
Join our Board of Trustees
Want to improve health and social care services for people in North Tyneside?
We are looking for new trustees to join our board. As a trustee you will play a vital role in setting our direction, overseeing our activities and working with health and social care providers to improve services.
The trustee role is voluntary. The time commitment can vary depending on what activities you get involved in.
Go to our application pack for more information
If you would like an informal discussion please call Healthwatch on 0191 263 5321 or email info@healthwatchnorthtyneside.co.uk
Closing date – Monday 3 December 2018
Find out more about our Healthwatch trustees and board meetings
Go to our trustee recruitment pack and more information
---
Our plans for the future
Our Healthwatch Board has agreed our plans for 2018 to 2021 focusing on:
Listening to lived experience
Influencing service providers and commissioners
Providing information
Researching key issues
Being a robust and respected organisation
We review our workplan and priorities every year, this year we are looking at:
Access to GP services
Mental health services
Changes to urgent care services
Transitions between services
Read our plans for 2018 to 2021 and our priorities for the coming year
Go to Healthwatch policies and strategies
---
Events
Healthwatch AGM and Board meeting
Monday 19 November
Board meeting – 12 to 2.15pm
AGM – 2.30 to 3.30pm
These meetings will be held in the Kingfisher Room at the Riverside Centre, Minton Lane, NE29 6DQ.
Our board meetings and AGM are open to the public. If you would like to attend please contact the Healthwatch team on 0191 263 5321 or email info@healthwatchnorthtyneside.co.uk
For the full agenda and more information go to board meetings and board members
Talk to Healthwatch at Quadrant

Look out for our Healthwatch stall at North Tyneside Council offices at Quadrant East on:
Talk to our Healthwatch team and pick up your 'What matters to you?' survey form.
Learning Disability Care Forum
The next meeting of the LDCF is on:
Tuesday 20 November from 10 to 12 at the Langdale Centre
Agenda to include updates from the Parent Carer Forum, Autism Awareness event and Carers Reference Group. Read the full agenda
---
Latest inspection reports from the CQC
The Care Quality Commission has published reports and ratings for:
If you have anything to say about these, or any other health or social care services in North Tyneside, please go to our online feedback centre
---
GP practice merger proposed
Forest Hall and Garden Park White Swan practices
Patients will have received a letter telling them about the proposals and an invitation to drop-in sessions to find out more at:
White Swan Surgery – Tuesday 20 November 2 to 4pm
Forest Hall Medical Group – Tuesday 13 November 5 to 7pm
Garden Park Surgery – Wednesday 21 November 2 to 4pm
If you cannot attend a drop-in session you can contact your GP practice for more information or give your views online here.
Patients have been told there will be no reduction in services or GP sites and registered patients will be able to access any of the three sites. There will be no reduction in opening hours and there will be an increase in the range of services for patients at all locations.
At Healthwatch we are interested to hear your views on the merger plans, please email info@healthwatchnorthtyneside.co.uk or call 0191 263 5321
Read more about the merger proposals
---
News and resources
North Tyneside represented on VONNE trustee board
Congratulations to Jenny McAteer, Healthwatch Director to March 2018, and David Robinson LD:North East, previously one of our Healthwatch trustees, who have been appointed to the board of VONNE (Voluntary Organisations Network North East).
Go to the VONNE website
Latest news from North East Ambulance Service
Read the latest edition of Ambulance Matters