Healthwatch North Tyneside News – August 2019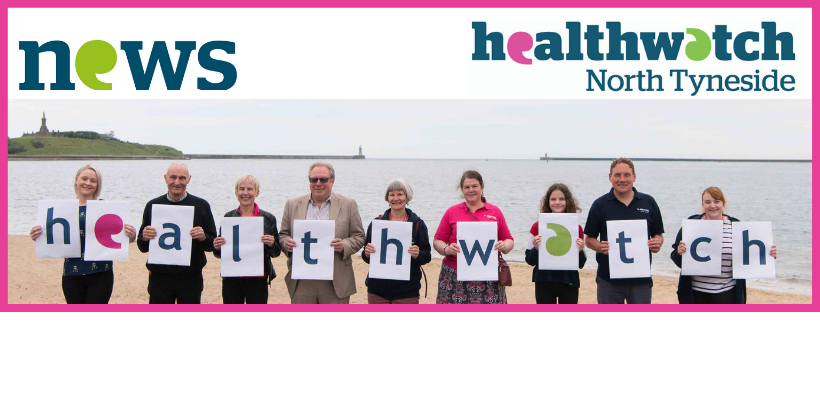 Our Healthwatch priorities for 2019/20
Our work for the coming year
Our Healthwatch priorities for the coming year are based on what local people have told us matters most to them. 
We will focus on:
Older people's mental health
Access to GPs and primary health care
Cancer services
NHS 111
We will look at what is working well and what could be done better and we will look at practice in other parts of the country. Based on what we hear we will make recommendations to service providers and commissioners.
Read more about our Healthwatch priorities
---
Healthwatch North Tyneside Annual Report 2018/19
Our annual report for 2018/19 covers our work on mental health crisis support, GPs and primary care, carers and urgent and emergency care.
Read 'our year in numbers' and find out how many people we talked to about their experiences and views and to give information about health and social care.
Go to our Healthwatch Annual Report
---
Accessing GP appointments
Tell us your experience
We want to hear how easy, or difficult, you find it to make an appointment at your GP surgery; if you get to see your named doctor; and general feedback on the GP service.
Tell us your experiences of accessing appointments at your GP practice with a chance to win £25 high street vouchers. 
Go to our online survey
National patient survey results
The latest NHS survey of GP patients shows that 9 out of 10 patients have 'confidence and trust' in their family doctor as well as other general practice staff, such as nurses and pharmacists. The NHS GP survey website gives patient survey results for North Tyneside.
Go to the results of the national GP survey
---
Mental health support groups
Updated leaflet now available
We've updated our leaflet 'Mental health support groups in North Tyneside' and will be distributing supplies around the borough over the next few weeks.
Thanks to Jess Corner for our new leaflet cover.
Download the new leaflet from our website here
Please call the Healthwatch team on 0191 263 5321 or email info@healthwatchnorthtyneside.co.uk if you would like copies of the leaflet.
---
NHS Long Term Plan
Thank you for sharing your feedback
People across the North East and North Yorkshire had their say as part of the Healthwatch #WhatWouldYouDo campaign. 
Across the region, mental health, long-term conditions, cancer services and access to GPs were among people's top priorities.
We will share this feedback with local services to inform how the Long Term Plan is implemented in North Tyneside.
Read the NHS Long Term Plan report covering Northumberland, Tyne and Wear and County Durham
---
Latest from the CQC
Smiling matters – report on oral care in care homes

Newcastle Hospitals rated outstanding
The Care Quality Commission published its latest report on Newcastle Hospitals at the end of May.
Read the CQC report for Newcastle upon Tyne Hospitals NHS Foundation Trust
We want to hear your feedback on local hospitals. You can share your experiences and rate your service on our online feedback centre:
In-patient surveys published
Findings from the CQC's latest annual survey of people who stayed as an in-patient in hospital show that most people had confidence in the doctors and nurses treating them and felt that staff answered their questions clearly. 
However, across the majority of questions asked in the survey there has been no improvement since it was last carried out, and this year's results show an increase in those reporting lengthy delays, greater dissatisfaction with the amount of information provided when leaving hospital, and those who felt a lack of involvement in their care.
Healthwatch England committee meeting
Next meeting in Newcastle
The Healthwatch England Committee meets quarterly in different parts of the country. The next meeting is on:
Wednesday 4 September, 11am to 2.10pm, at Centre for Life, Newcastle upon Tyne, NE1 4EP
Committee members use the meetings to discuss what they have heard from people to help inform their decision-making.
Members of the public are also invited to get involved and ask questions during public participation sessions.
If you have a question about the meeting, please contact
committee@healthwatch.co.uk
or call 020 7448 9026.
Local news
New self-injury peer support group
InSIGhts is a new group for those who have lived experience of self harm or self-injury. Run by and for service users and
those who have self-harmed the group will meet on the fourth Saturday of each month in Costa Coffee on Wallsend High Street. Look out for a sign on the table with Launchpad's logo on to identify the group. The cost of a drink at the group will be covered by Launchpad North Tyneside.
Get more information and contact details
Healthwatch responds to NHS quality accounts
Each year we consider and comment on the draft quality accounts for our local NHS providers. The NHS providers had to publish their final quality accounts for 2018/19 by 30 June.
Read our responses to the draft accounts and find out more about quality accounts here.
New Golden Guide published
The 2019 Golden Guide Newcastle and North Tyneside gives practical information, local contacts and how to get help.
Topics include health, care, money, your home plus all kinds of leisure activities, sport, socialising and hobbies.
Copies from libraries, social care teams, Age UK, carers' groups, Elders Council, RVS, GP practices, larger Boots branches and many more outlets including Healthwatch North Tyneside – find us on pages 61 and 64. 
Also by post – call 0191 643 7474 or 0191 386 5918 for details.
For the online Golden Guide go to online at www.goldenguide.org.uk
---
Have your say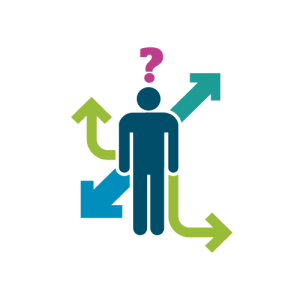 Your say on new website for adults with Type 2 diabetes
NHS England and Improvement, Public Health England and Diabetes UK are launching a new online self-management website for adults living with type 2 diabetes.
The website will:
Provide education and information about type 2 diabetes and its treatments
Offer content on managing your mood and stress
Help with adopting and maintaining healthy behaviours such as diet and exercise
Give your views by completing this short survey, your answers will help to shape the new website.
Go to the survey

People who are at risk of Type 2 diabetes will receive digital support to prevent them developing the condition as part of the NHS Long Term Plan.
Find out more about what will be offered
Give your views to Age UK
Age UK North Tyneside wants to hear the views of people aged 50+ in North Tyneside to help shape and influence their service provision for the next 5 years.
Pick up a survey form from Age UK or go to the online survey
Read more about this Age Uk survey  
Survey closes 30 August 2019
 
Better together strategy
North Tyneside Council, VODA and the North Tyneside Clinical Commissioning Group (CCG) have been working together to refresh the North Tyneside Better Together Strategy.
VODA want to hear your thoughts on this strategy, which will also be discussed at September's Working with the VCS event on Wednesday 11 September.
Read more here