National Survivor User Network (NSUN) Bulletin – 11 March 2019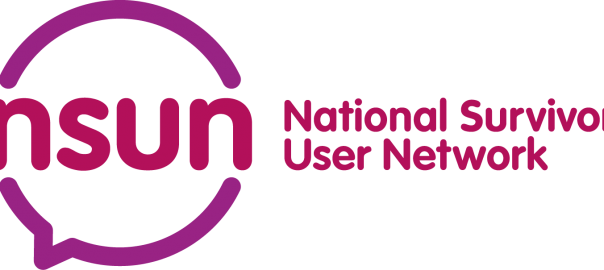 Welcome to the Monday 11 March 2019 edition of our weekly ebulletin, our first of the year. As usual it contains lots of news, views and updates.
If you don't receive this bulletin directly from us but would like to, you can become a member and sign up for it here.
Do email us if you have any news or information that you would like included in a future bulletin. Previous bulletins can be viewed here.
Donations to NSUN are gratefully received for this free service.
You can donate directly here.
We have a variety of ways you can support NSUN, including a few that will not cost you an extra penny, such as:
Shopping with the Giving Machine
---
NSUN News
The Value of User Led Groups – 2019 campaign
Another national disabled people's organisation has had to make cuts of nearly 20 per cent to its staff, in a further sign of the financial difficulties facing many user-led organisations across the country. Disability Rights UK has had to make cuts of nearly 20 per cent to its staff, in a further sign of the financial difficulties facing many user-led organisations across the country.
This comes at a time when a number of user-led groups, including NSUN, are having to make further cuts. Along with Shaping Our Lives and Lankelly Chase we will be bringing together user-led groups at the end of May to look at what is happening to user-led groups, what is their role and value and what can be done to protect the future of user-led groups.
This month we reported that the Liverpool Mental Health Consortium was under threat of closure and Voices for All in Rochdale will be ceasing business 26 April 2019.
Liverpool Mental Health Consortium trustee Joe Blott was featured in the Liverpool Echo last week. He said '"t really is tragic to witness a local charity, run for and by people with experience of mental ill health, will close due to withdrawal of funding over recent years from the local CCG and city council."
Anger as mental health service in Liverpool is on the brink of closure.
As we see more groups disappearing we will hear about the devastating effects on their communities. These closures mean that there is less peer support, reduced diversity in the sector and fewer alternatives to an ever stretched health and social care service.
The first stage of the campaign is to raise awareness of the current situation and to ask ALL NSUN member groups and organisations (not just user-led groups) to please help us in completing our survey here.
The reasons for the survey are twofold:
We need to ensure our membership database is as up to date as possible with ALL organisation's /group's details (not just user-led groups)
In part 2, we then need to gather stories from all user-led groups sharing with us your current experiences and concerns for the future. With your responses, we will create a social media campaign to raise awareness of the value of and challenges facing user-led groups.
Please complete our survey now here, or at the latest by Monday 25 March. If you have any difficulty with doing this, please let us know at info@nsun.org.uk or call us at 020 7820 8982.
You can read the recent article where NSUN and Shaping Our Lives warned that user-led organisations are continuing to close, putting the sector at real risk of extinction. Read the full article by John Pring (Disability News Service) here.
Thank you so much for your help in advance. It's only by hearing what you have to say and gathering our members' voices that we can put our collective voice forward to stand up and evidence why user-led groups are vital to our society and why they must not be allowed to die away.
———————————————————————————————————–
A short video and the Soap Boxes from our Members' Event in October 2018 is now available. You can also browse our Annual Report 2017-2018 here.
You can view the Principles of Peer Support Charter here.
Jobs and involvement opportunities – already shared
If there is still time to apply or get involved, you can find previously shared opportunities on this page.
---
The battles in my mind
A woman writes about dealing with unanticipated 'PTSD, PND, ASD, GAD Alphabet Soup and Black Dog Dancing' after giving birth.
'One night, several months later, when she has finally started sleeping for at least a few hours at a time, my husband and I decide to watch a movie. It's a light-hearted comedy about four couples having babies. It's silly and ridiculous and we laugh a lot. Until suddenly, it's not. One of the mothers has a problem in labour and the doctors hit the Code Blue alarm. The same one I had. My smile instantly dissolves, my head spins, and I feel like I'm going to vomit.'
To read the full blog, please click here
---
Women's history month (01 to 31 March)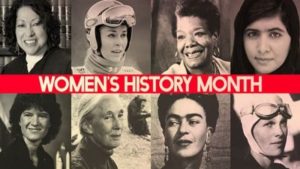 Discovering women's history
Celebrating women's achievements
Empowering women today
Please visit the dedicated websites, in the UK and in the US
Alternative Arts in East London celebrates Women's History Month
Please also visit WinVisible, the website for women with visible and invisible disabilities, and WISH, a voice for women in mental health
---
Join Mind's Side By Side peer support advisory group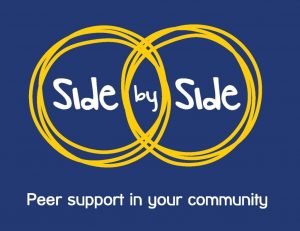 Mind's Side by Side is a peer support community programme which aims to improve the wellbeing of people experiencing mental health problems by improving the availability, and quality, of community-based peer support across England and Wales.
The advisory group will be a collection of people with various skills and experience, who come together to give guidance and advise on the peer support in your community programme.
People with personal experience of mental health problems who are involved in or lead peer support.
Community groups and organisations involved in peer support
People representing the NHS and commissioning
Advisory group meetings will take place at Mind, Granta House, 15-19 Broadway, Stratford, E15 4BQ.
Sessions will take place every 3 months in April, July, October & January lasting between 2-3 hours.
Interested? for more information and to apply, please click here
---
Psychiatry: an abuse of human rights?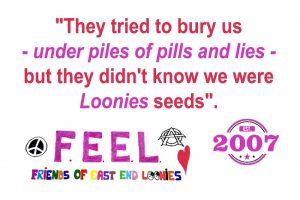 F.E.E.L. – Friends of East End Loonies are hosting an event about the recent Mental Health Act review presented in December 2018 and its disregards to the United Nations' recommendations on the CRPD (Convention on the Rights of Persons with Disabilities)
Date: 22 March
Time: 07pm – 09pm
Venue: Kingsley Hall, 1 Powis Road, London E3 3HJ
Speakers:
Dorothy Gould, who led NSUN's work on the Mental Health Act review. You can read NSUN's breakdown of the MHA Review recommendations here.
Akiko Hart, from the English Hearing Voices Network, which proposed an alternative review
Liz Brosnan, survivor researcher
Entrance is free but there will be a collection to cover the costs.
---
Co-produced community general advocacy course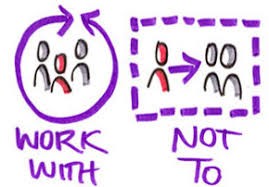 This course will only go ahead if enough learners book to attend.
The organisers are hoping to get enough expressions of interest to run this course again, following the success of a first installment, which was co-produced with the help of NSUN and others.
co-produced by the people for the people
everyone welcome
free of charge
location: Richmond, London
The date considerd in early July (tbc).
Aims to support learners to:
understand what Independent Advocacy is
understand how to use the principles which underpin good practice in advocacy
gain knowledge of the different models of advocacy.
To express interest, please contact:
Share mental health experience in work and shape a campaign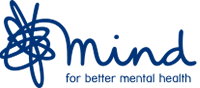 Mind is undertaking some research – both to use in its influencing, and to develop its policy positions from – on the experiences of people with mental health problems in work, focusing particularly on being off work sick and how people relate to the Equality Act definition of disability.
The first leg of this research is a survey, which you can take here, sharing your experiences to help shape Mind's campaign.
---
It's now or never – legal aid for inquests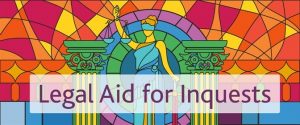 It is time to level the playing field at inquests. Bereaved families must be granted automatic non means tested funding for legal representation following state related deaths.
INQUEST, bereaved families and lawyers, are calling for:
Automatic non means tested legal aid funding to families for specialist legal representation immediately following a state related death to cover preparation and representation at the inquest and other legal processes.
Funding equivalent to that enjoyed by state bodies/public authorities and corporate bodies represented.
To sign the petition and read the briefing, please click here
---
First University Yellow book launch event in Leicester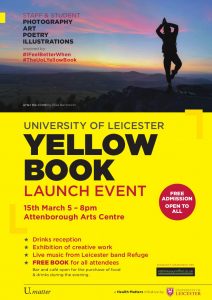 The Yellow Book is a collection of photography, art and poetry by people with lived experience.
The Yellow Book is compiled as a result of a call out for artisitc submissions initiated by Rethink your Mind on a regular basis.
This year, Rethink Your Mind took the Yellow Book contest to universities and Leicester is the first to come up with its very own Yellow Book.
Professor Paul Boyle President and Vice Chancellor,
University of Leicester, says: "The University of Leicester is delighted to be the first university to create a Yellow Book. Looking after our staff and student mental health and wellbeing is of the highest priority and we are grateful to have had the opportunity to create such a positive resource for doing so"
The launch event is at:
Date: 15 March
Time: 05pm – 08pm
Venue: Attenborough Arts Centre, Leicester
Drinks reception
Exhibition of creative work
Live music from Leicester band Refuge
FREE BOOK for all attendees
To get a preview of the contributions in University of Leicester's Yellow book, and to listen to a track from the band Refuge, please click here
---
Survivor led workshop questions 'Borderline Personality Disorder'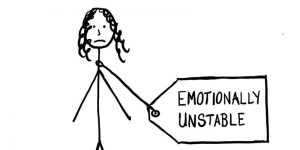 This one-day workshop will cover both practical and theoretical approaches to the disputed diagnosis of "Borderline Personality Disorder", facilitated by someone with lived / living experience of these issues.
Topics covered:
Feminist and queer issues around "Borderline Personality Disorder".
Is Complex Post Traumatic Stress Disorder a viable alternative to "BPD"? What might ICD-11 mean for those currently diagnosed?
Everyday trauma: day-to-day erosion and the idea of "a stable sense of self".
The multiple meanings and functions of self-harm.
Practical and creative approaches to self-harm and suicidality, including harm minimisation, managing clinical fear of risk, and particularly the minimisation of iatrogenic harm.
Date: 17 June
Time: 10:30am – 05:00pm
Venue: Conway Hall, 25 Red Lion Square, London WC1R 4RL
Fees:
Unwaged: £12
Self-funding part-time earners, and students: £50
Self-funding full-time earners, and voluntary sector organisations: £100
Private and statutory organisations (including NHS): £125
For more information please click here
---
Gathering opinion on sharing mental health data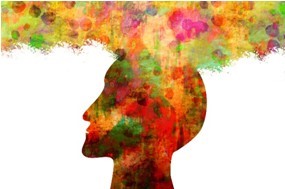 The Medical Research Council (MRC) are currently working on various projects which look at how NHS mental health data could be used for research purposes. Researchers at the University of Edinburgh have been commissioned by the MRC to find out what people who use the NHS think about this.
To do this they have produced a UK-wide survey which gathers people's views on questions such as which types of data are particularly sensitive, which organisations (if any) can be trusted to handle the data, and whether specific safeguards would increase people's willingness to share data. The survey has been designed in collaboration with people with mental illness and individuals working for mental health charities.
Although the survey is open to everyone aged 16 and older who has used the NHS (whether for mental or physical health), the researchers are especially keen to hear from people with lived experience of mental illness.
The survey takes about 15 minutes to complete, and you fill it in anonymously, without leaving your personal details. To find out more information and take part, please go to www.tinyurl.com/data-sharing-survey .
The survey will remain open until the end of June 2019.
The results of this survey will be used to shape what happens with NHS mental health data in the years to come – please consider taking the time to fill it out and make sure your views are heard. For more information on this project, please go to www.mhdss.ac.uk.
---
Bury Involvement Group seeks trustee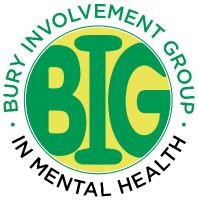 BIG in Mental Health is a charity formed and led by people with lived experience of mental distress; we provide peer support groups for people seeking support for their mental health.
The charity is now looking to appoint a high calibre trustee to join their board and add the vital capacity and expertise needed to deliver on our mission to grow to be the leading peer service in the Northwest.
Trustees will need to demonstrate passionate enthusiasm for culture, a collegiate working style and a strong appreciation of the charity's mission.
The charity is especially looking for experience in the following areas:
Legal Expertise
Marketing / Digital Marketing / PR / Communication Expertise
Property
Business Development
Finance
Fundraising
IT / Systems
The role: As a member of the board of trustees you will have the opportunity to make a real difference to people's lives by helping overall governance, development and monitoring of their strategic goals, and supporting the team and volunteers in the delivery of their programme. You will take a leading role in working with management and board colleagues to implement our business plan.
Time Requirements: The Board meets for up to 3 hours, the first Wednesday of every month 1 – 3.30 pm. Board members will also be required to spend time replying to emails and reading required documents (i.e. draft policies) in-between meetings. There may also be occasions when the Board Member may be asked to be available as a sounding board for management.
Duration of the role: Board terms are 3 years, with a potential for a second three year term.
If you like the prospect of a challenge and can bring fresh excitement and passion to the future vision of the charity, please e-mail your CV and supporting statement in a word format to Frances Halligan, Chair of the Board of Trustees at: franceshalligan@buryinvolvementgroup.org
For more information, or a confidential discussion, please call Frances Halligan on 07743522456.
Deadline for applications: 11 March
Interview dates: 22 March / 29 March
---
Call for information on intersectional stigma in mental health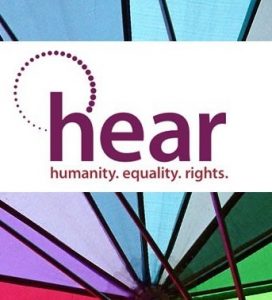 Many HEAR members work with clients with mental health support needs. User and community led projects can help overcome the intersectional discrimination and stigma that disproportionately impacts on some Londoners' mental wellbeing.
Right to Thrive and Thrive LDN are Mayor of London, NHS, London Councils supported projects to "help better understand how discrimination… affects a person's mental health and well-being".
HEAR members were concerned that Thrive LDN's methods of delivery (largely online) excluded and stigmatised those it sought to represent.To begin to address these concerns Thrive LDN has commissioned HEAR to produce supplementary research based on our members' expertise.
The paper will be presented at the London Health Board, chaired by Mayor Sadiq Khan.
HEAR are looking for research, reports, case studys, quotes, data from you on the frontline, that are:
-examples of intersectional discrimination, exclusion and stigma impacting on mental wellbeing
-examples of projects that improve mental health and well-being in intersectional communities in London
-examples of structural discrimination excluding intersectional people from accessing services and opportunities to influence policy and commissioning (which impact on public health planning, preventative health care and early intervention)
-practical recommendations that once adopted will enable Thrive LDN to work more closely together with equalities VCS and user-led mental health organisations, including HEAR members, to improve mental wellbeing of intersectional communities
You will be fully referenced in the research and your papers (if appropriate) will be added to www.HEARequality.org.uk/equalities-and-human-rights-resources/
Please email Mhairi with research, reports, quotes or data for consideration and inclusion, or with any questions about "Expert by experience Londoners Said" (working title) by 14 March 2019.
---
Volunteers' Week 1-7 June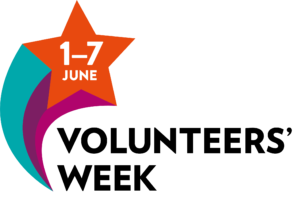 In order to bring to life volunteering in all its diversity and say the biggest possible thank you to volunteers, NCVO are looking for stories to put on the Volunteers' Week website and, with permission, share with appropriate journalists.
They are looking for:
Volunteer stories to showcase and champion volunteering and inspire others to volunteer. These would include a volunteer talking about their experience of volunteering and how it has benefitted them personally. What difference has it made to their personal/professional life? Would they recommend it to others? They'd also be interested to hear about anyone doing highly usual volunteering, in different or unlikely settings, and ways people are getting involved if they only have a small amount of time.
Volunteer Involving Organisation stories to highlight how volunteers have supported the VIO to achieve its aims and thank them. These would allow you to talk about how volunteers have supported your organisation to achieve its aims and ultimately benefit society. They also want to hear about your volunteer-led plans for the week and how people volunteer without using the word 'volunteer!'– referring to social action or community participation.
All of the above can involve people working in any area and can take the form of stories/blogs, quotes and photos, or one-minute smart phone videos.
At this stage, they are only after a short summary of your proposed content (no more than 2/3 sentences) and format, so they can ensure we have a good balance of stories and visuals.
Email Jarina Choudhury by Friday 5 April
In addition, they are also specifically looking for the following volunteers (and beneficiaries) to provide content for stories that we hope to share with journalists.
People whose lives were massively changed/enhanced through the intervention of a volunteer and would like to publicly thank the person who helped them.
People who are 100 who have been volunteers (if they're still volunteering, so much the better!) and/or who are now receiving support from a volunteer.
Children under 12 who are volunteering (for a feature on how parents can encourage volunteering from an early age)
Women in their 20s and 30s who are volunteering.
If you have people who fit these profiles, please email constructivevoices@ncvo.org.uk with a brief description of the person you have in mind and how best to get in touch with them.
---
In the news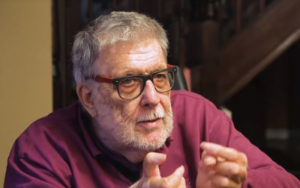 The death of Professor Mike Oliver, the disabled academic who first defined the "social model of disability", has led to an outpouring of admiration, affection and grief from leading figures in the disabled people's movement.
Guardian article: Benefit stress driving mental health care demand
Universal credit and welfare changes have 'high impact' on treatment needs, report says. In a survey by NHS Providers, 63% of the 36 trust bosses who responded said changes to claimants' payments or the rollout of universal credit had had a "high impact" and was the single biggest driver of demand.
A report by the Money and Mental Health Policy Institute (MMHPI), The Benefits Assault Course, has found that the benefits system exacerbates claimants' mental health issues.
Most PIP and ESA claimants who appeal a decision will not have an oral hearing, according to plans unveiled by the tribunals service last month. Instead, completing a set of individualised text boxes will be mandatory for most people, with an oral hearing only being available if the claimant is unhappy with the resulting text box tribunal's decision. Trials of the new system are set to get underway this year, leading to fears that success rates for claimants will plummet.
Amber Rudd, the work and pensions secretary has announced plans to involve more private sector firms in benefits assessments.
A disabled employee of the Department for Work and Pensions (DWP) says he attempted to take his own life and experienced life-threatening physical health complications because of a culture of workplace bullying and discrimination.
In an era of brutal cuts, one ordinary place has the imagination to fight back
---
Dates for your calendar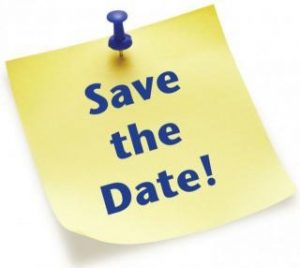 04 to 16 March in London (Battersea): Festival of Rest and Resistance – For more information, please visit this page
14 March internationally: Social Prescribing Day – To find out more about social prescribing and how to get involved, go to the SP website here.
15 March in London: Mental Capacity Action Day – Royal College of Nursing, 20 Cavendish Square, London, W1G 0RN.
If you'd like to attend, please get in touch with Maya Sooben, Mental Capacity Policy Department, Ministry of Justice. Tel – 0203 334 3127, Email – NMCF1@justice.gov.uk
21 March in London: Shaping Our Lives AGM – Voluntary Action Islington, 200a Pentonville Road, London, N1 JP. If you to attend please contact becki@shapingourlives.org.uk tel no.07956 424511
22 March in London: Rebalancing Power in Global Mental Health symposium – for more information please click here
01 April in London: Compassionate Mental Health event – Safe Spaces for Suffering & Joy. Book now book now using this  Registration Form. Attendance costs range from £65 to £12. There are bursary places for people with personal experience. Please email ask@compassionatementalhealth.co.uk
03 April in Oxford: Relating to Voices Seminar (Free to attend) – For more information, such as speakers, and to book your place, please click here.
03 April in London: Delivery of the Long Term Plan event – 
Charity sector tickets £140.00 + £28.00 VAT More information here
03 May in York: 'A disorder for Everyone!' – book your place please click here
12 May internationally: Emerging Proud Day – Click here for more information
01 to 05 July in England: National Co-production Week – For more information please click here
14 to 16 July in Norfolk: Sacred Space Weekend Retreat for mental health professionals with lived experience – Limited spaces; Shared Room: £249, Single Room £299, Fully inclusive of all meals – Email Katie at: mendthegap@hotmail.com – Find out more about the outstanding retreat venue in the beautiful Norfolk Broads here
---

GOV.UK news
Update on medicines and medical product supplies as we exit the EU
Further details of the preparations underway to minimise disruption of the supply of medicines and medical products in a no-deal EU Exit.
Modernising the Mental Health Act: final report from the Independent Review
The final report sets out recommendations covering 4 principles that the review believes should underpin the reformed Act:
choice and autonomy – ensuring service users' views and choices are respected
least restriction – ensuring the Act's powers are used in the least restrictive way
therapeutic benefit – ensuring patients are supported to get better, so they can be discharged from the Act
people as individuals – ensuring patients are viewed and treated as rounded individuals
The report is avaialble in full format, easy-read, and as a summary on this page, which also offers key themes and supporting documents
The DWP Office for Disability Issues is seeking people to join the new Regional Stakeholder Network
They are looking for Chairs and Members for 9 regional groups across England. Applications should be completed by 29th March 2019.
The Regional Stakeholder Network will bring the views of disabled people, local disability organisations, and organisations that represent disabled people closer to government. It will create face to face forums and provide a channel for people to share their views about policies and services that affect them.
The recruiters are seeking people that want to make a difference, either as a Chair to lead and drive the efforts of their group forward, or a Member to share their views and experiences to help government make improvements.
For more information and how to apply, please click here.
---
Quick Links
Total Giving: donate to NSUN
The Giving Machine: raise money without any extra cost to you by shopping online
---
Disclaimer: Not all material included in this newsletter are generated by NSUN. Where possible we try to share materials which reflect the diversity (geographical and other) of an entire national network. We welcome suggestions from you, so please email the editor info@nsun.org.uk. 
Sharing is not endorsing