National Survivor User Network (NSUN) Bulletin – 12 November 2018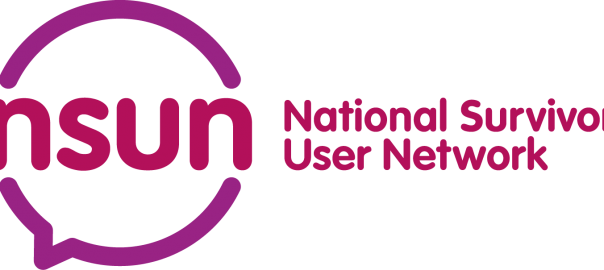 Welcome to the 12 November edition of our weekly ebulletin that contains lots of updates, news and views.
If you don't receive this bulletin directly from us but would like to, you can become a member and sign up for it here.
Do email us if you have any news or information that you would like included in a future bulletin. Previous bulletins can be viewed here.
Donations to NSUN are gratefully received for this free service.
You can donate directly here.
We have a variety of ways you can support NSUN, including a few that will not cost you an extra penny, such as:
Shopping with the Giving Machine
Shopping with Smile Amazon
The Big Give
---
NSUN News
NSUN Members' Event 'The Future of Peer Support'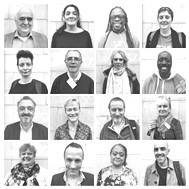 We're currently in the process of writing the event up and editing the film.
You can catch up with some of the debate from the day here via Twitter and also read Mark Brown's speech 'Being there for each other: mental health, peer support and not being a dick' here.
Read the NSUN Annual Report 2017/2018, that was presented during the AGM business, here.
It was also an opportunity to share the Principles of Peer Support Charter, produced in collaboration with organisations across Sussex, including Sussex Partnership NHS Foundation Trust.
SRN seeks new working group members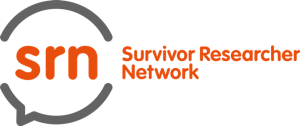 Following the launch of the SRN Manifesto and review of the future of SRN with NSUN,  we are now re-advertising for up to four new members of the SRN Working Group. We are looking for people with a range of different experiences and interests and from different communities to help develop the SRN. The working group meets and communicates online, and the positions are currently voluntary.
If you are interested in joining the Working Group, please read the Call for New SRN Working Group Members, which includes a description of the role, links to further information about the SRN, how to apply, and information on the selection procedure.
Deadline for applications: 06 December.
UN Special Rapporteur for Extreme Poverty and Human Rights tours UK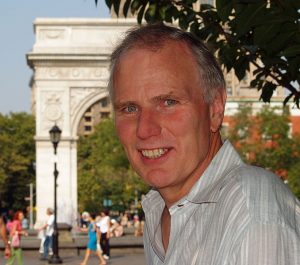 (Picture: Philip Alston by David Shankbone (Wikimedia))
'I have never before received so many submissions in advance of a country visit and I believe this level of engagement indicates a real appetite for a discussion about poverty and human rights in the UK' says Philip Alston, UHN Special Rapporteur.
Some of you contributed testimonials for the report that NSUN compiled ahead of Mr Alston's visit.
Read more here
NSUN has further concerns about the Mental Health Act Review – and you can support our campaign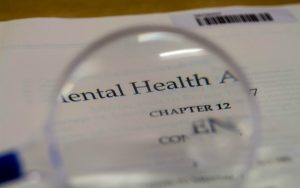 Despite a meeting in July between NSUN representatives and the Review Chair and Vice Chairs, little has changed.
We continue to have strong misgivings about the Review in human rights terms. NSUN has now written a further letter of strong concern to the Review Chair and Vice Chairs and, this time, is contacting politicians as well.
If you agree with our concerns, please support NSUN's campaign by sending the letter to your MP. You can find more information, letter templates and guidance here.
Reflections on using a Human Rights approach in mental health
NSUN Managing Director Sarah Yiannoullou on relying on Human Rights to strengthen policy work. Read more here
NHS Trust launches involvement charter developed using 4Pi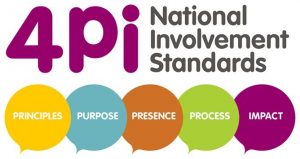 Lincolnshire Partnership NHS Foundation Trust has developed an involvement charter using the 4Pi National Involvement Standards.
You can watch a video summarising the work here.
UPDATED 'Get to know NSUN in 3 minutes'
You can view the video here, updated with our new logo and website. Please do share!
Events – already advertised
If you haven't booked your place on already advertised events, we have collected some here.
Jobs and involvement opportunities – already shared
If there is still time to apply or get involved, you can find previously shared opportunities on this page.
---
Selected blogs
Being there for each other: mental health, peer support and not being a dick
Mark Brown's piece about peer support in mental health is a continuation of the speech he gave at the NSUN members' event in Derby. Read the full article here.
Mental health peer workers: our lived experience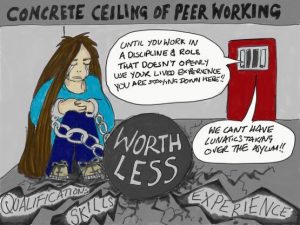 Recovery In The Bin have invited people to share their experience as peer workers. This has led to publishing this two parts blog, written by a peer worker in the NHS.
'Stop telling us we are not worth anything, that we are worth less, whilst you promote and employ staff to manage and govern us.'
'There's a definite resentment in the survivor movement to "entryists" or people who have had moderate mental illness. It can feel like gaslighting. '
RITB hope to collect more testimonies. If you are a peer worker (or work in a similar role) and want to share your lived experience, please submit a blog for consideration: recoveryinthebin@gmail.com
---
Co-production in mental health. Not rocket science, just properly working together

If you're responsible for commissioning, transforming and/ or designing mental health services, come to this free event and learn about co-production from people who've successfully used this approach
Date: 16 November 2018
Time: 10:00 – 15:45
Venue: Crowne Plaza King's Cross – London , 1 King's Cross Road, London WN1X 9HX
For more information and to register, please click here
---
Influence and participation coaches needed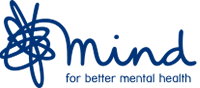 Mind defines 'lived experience influence and participation' as:
"The development and promotion of opportunities in order that a diverse range of people, with lived experience of a mental health problem, influence and participate in our work.
This recognises that people want to take part in a variety of different ways and there is not a 'one size fits all' approach."
Mind are looking for people to support staff with this work.
Closing date:07/12/2018
Interview date:16/01/2019
Hours::Freelance, no set days
Salary::£230 per 7 hour day + travel and expenses
Location::England or Wales
For more information and how to apply please visit here
---
Opportunities to share your story with the media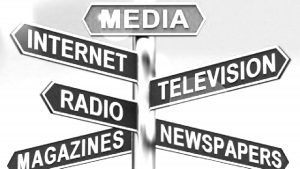 NCVO have let us know about the following opportunities (for individuals and organisations):
The BBC
The BBC is looking for powerful stories for another season of Crossing Divides. This will focus on initiatives that are bringing together people who are divided by age, race, religion, gender, politics etc. They're particularly on the lookout for schemes around healing the divide after Brexit, fostering tolerance, bringing together people of different ages and tackling migrant/native divisions.
The key elements they're looking for in each case are:
a sharp divide
an innovative solution
strong characters
Email constructivevoices@ncvo.org.uk if you've got something suitable. Please use 'Crossing Divides suggestion' as the subject line and include your name, contact details, organisation name and a brief description of the story you're offering.
Christmas season stories
The media are always looking for strong, distinctive stories to use around the Christmas season.
This is could be
a surprising volunteering opportunity you're offering
an unusual event or project you're running to help support vulnerable people at Christmas
Email constructivevoices@ncvo.org.uk with your ideas, using 'Christmas season suggestion' as the subject line.
Post your own stories
The Rooftop is a new media outlet that helps charities & campaigners connect with the general public and get their positive stories heard. You can submit your own stories via their website or post content straight into their Facebook group
A new social media site is launching soon called www.allicantellyou.com. They say they will promote triumph over adversity stories, mental health/emotional issues, happiness, kindness and feel good issues. I can't vouch for them but if you're interested you can contact them by email at diane@allicantellyou.com
#YouMadeItHappen
NCVO is asking charities to use the hashtag #YouMadeItHappen on social media on Monday 19 November. It's an opportunity to thank your own supporters and highlight the difference you make. It's a great way to showcase your positive impact.
Read more here about how to get involved.
---
Physical activity advisory group recruitment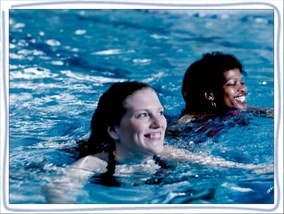 Mind is recruiting a Physical Activity Advisory Group, which brings together people with lived experience to help shape the Get Set to Go programme and wider sport and physical activity work at a national level.
Whether you're a sports coach, regular at the gym or maybe you're not very active, Mind wants to hear from you.
This is an opportunity to make a difference and help the sport and leisure sector create a more welcoming environment for people with mental health problems, whilst developing your skills and enhancing your CV.
For more information please contact Duncan Marshall: d.marshall@mind.org.uk.
The first meeting will be on the 19th December at Mind's offices in London, and the group will meet three times per year until the programme ends in March 2021.
If you're interested in applying to be part of the group then please answer the questions in the attached advert and return them to sport@mind.org.uk by Friday 23rd November.
---
Trauma Informed Care in Mental Health Services: Identifying good practice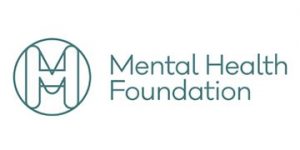 The Mental Health Foundation is holding a half day workshop for health professionals, commissioners and women with lived experience exploring how mental health services can provide effective support for people, that takes into account the impact of traumatic events, like violence, neglect or losing a loved one, earlier in their lives.
The Mental Health Foundation are working to develop a toolkit that provides relevant, useful information and advice for services seeking to become trauma informed. MHF would like to invite you to participate in a workshop that will help us deepen our understanding of these issues and prioritise ideas for the toolkit.
Date:10 December
Time: 02pm – 05pm
Venue: Mental Health Foundation, Colechurch House, 1 London Bridge Walk, London SE1 2SX
There will be a participation payment of £45 and we will cover travel expenses.
To register your interest or request further information please contact Dania.
---
Protest against cuts and coercion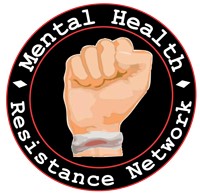 The Mental Health Resistance Network invites you to a protest outside this event:
Westminster Health Forum Keynote Seminar
20 November 2018
Registration Time: 8:30 am
Start Time: 9:00 am
Venue: Royal Over-Seas League, Over-Seas House, Park Place, St James's Street, London SW1A 1LR
Meet outside the venue at 8am. Bring whatever banners you want to bring. Be loud and be proud.
MHRN will be protesting this event which will bring together some of the people who have had a hand in preventing us from receiving appropriate care and a secure income.
In response to the abusive agenda of this government, MHRN has produced a document that outlines demands. It is a living document and will be updated from time to time. A link to the document will be posted soon. It will also be available in hard copy.
MHRN will be launching demands at the protest and presenting it to Claire Murdoch, National Mental Health Director, NHS England and will be sent to Cabinet and Shadow Ministers, MPs and anyone else we see fit to send it to and it will form the basis of our campaigning.
It will be an early start but it is an important protest and MHRN wants everyone who can make it to be there. And of course, it's off to the pub/coffee shop afterwards.
https://www.facebook.com/events/544653469293319/
---
Carers Rights Day: Caring for Your Future: 30 November

Having the right information at the right time can make all the difference when you're looking after someone.
Every day 6,000 people become carers but often it's not something we've planned for.This Carers Rights Day we're focusing on supporting people to prepare for the future through our theme: Caring for Your Future.
We hold Carers Rights Day to:
Make carers aware of their rights
Let carers know where to get help and support
Raise awareness of the needs of carers
Carers Rights Day 2018 is kindly supported by Nutricia Advanced Medical Nutrition and Specsavers.
Find out more about Nutricia Advanced Medical Nutrition and our range of free nutrition resources for carers.
Find out more about Specsavers' home visit service or call 0800 652 4948 to find out if you're eligible.
---
In the news
Disability News Service (DNS)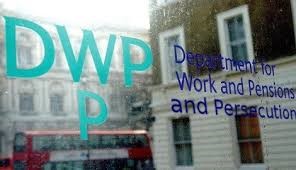 A minister has suggested that the government would be doing a "great disservice" to disabled people if it stopped sanctioning their out-of-work benefits.
A UN expert has heard how a man with learning difficulties died a month after attempting to take his own life, following a move onto the government's "chaotic" universal credit benefit system that left him hundreds of pounds in debt.
Work and pensions ministers have received a humiliating dressing-down from the Commons speaker after their "unacceptable" failure to provide an accessible version of vital new universal credit papers to a disabled shadow minister.
Mental Health Today (MHT)
NHS Digital loses control of non consensual ECT data
A flawed reporting system has made it possible for care providers to record ECT use internally, but not disclose it to NHS Digital, the national body responsible for health and social care data has told Mental Health Today. NHS Digital say they will continue withholding the data they do hold on ECT and advocacy unless and until a five figure 'request fee' is paid.
NHS Digital claimed to 'meet' Freedom of Information Law in sharing an archived webpage this week. It's the latest setback for patient trust in crisis care. A revised Mental Health Act might restore faith.
The Guardian
Shock therapy: court upholds appeal by patients prescribed ECT against their will.
MPs call for review of 'pointlessly cruel' benefit sanctions.
---
Prevention better than cure
This policy paper sets out the government's vision for putting prevention at the heart of the nation's health.
For more information and to download the paper, please click here
---
Quick Links
Our Website
Get to know NSUN in 3 minutes
Contact Us
Total Giving: donate to NSUN
The Giving Machine: raise money without any extra cost to you by shopping online
---
Disclaimer: Not all material included in this newsletter are generated by NSUN. Where possible we try to share materials which reflect the diversity (geographical and other) of an entire national network. We welcome suggestions from you, so please email the editor info@nsun.org.uk.
Sharing is not endorsing