National Survivor User Network (NSUN) Bulletin – 18 February 2019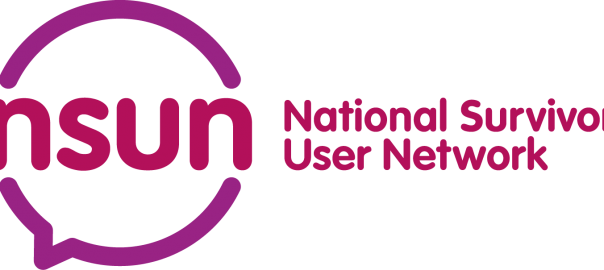 Welcome to the Monday 18 February 2019 edition of our weekly ebulletin, our first of the year. As usual it contains lots of news, views and updates.
If you don't receive this bulletin directly from us but would like to, you can become a member and sign up for it here.
Do email us if you have any news or information that you would like included in a future bulletin. Previous bulletins can be viewed here.
Donations to NSUN are gratefully received for this free service.
You can donate directly here.
We have a variety of ways you can support NSUN, including a few that will not cost you an extra penny, such as:
Shopping with the Giving Machine
---
NSUN News
User led sector faces extinction
NSUN and Shaping Our Lives have warned that user-led organisations are continuing to close, putting the sector at real risk of extinction.
Read the full article by John Pring (Disability News Service) here.
———————————————————————————————————–
The Value of User Led Groups – 2019 campaign
CALLING ALL MEMBER GROUPS & ORGS – YOUR HELP IS NEEDED
As we have mentioned in recent bulletins, NSUN's main campaign in 2019 is the value of user-led groups – that is demonstrating the huge value of user-led groups in our society and fighting the cause for their survival.
With the continued increase in the number of groups' closures, many collectives of oppressed and marginalised people are under threat of disappearing, which can have devastating effects on group members.
We are asking ALL NSUN member groups and organisations (not just user-led groups) to please help us in completing our survey here.
The reasons for the survey are twofold:
We need to ensure our membership database is as up to date as possible with ALL organisation's /group's details (not just user-led groups)
In part 2, we then need to gather stories from all user-led groups sharing with us your current experiences and concerns for the future. With your responses, we will create a social media campaign to raise awareness of the value of and challenges facing user-led groups.
Please complete our survey now here, or at the latest by Monday March 25th. If you have any difficulty with doing this, please let us know at info@nsun.org.uk or call us at 020 7820 8982.
Thank you so much for your help in advance. It's only by hearing what you have to say and gathering our members' voices that we can put our collective voice forward to stand up and evidence why user-led groups are vital to our society and why they must not be allowed to die away.
———————————————————————————————————–
UPDATED 'Get to know NSUN in 3 minutes'
You can view the video here, updated with our new logo and website. Please do share!
A short video and the Soap Boxes from our Members' Event in October 2018 is now available. You can also browse our Annual Report 2017-2018 here.
You can view the Principles of Peer Support Charter here.
Jobs and involvement opportunities – already shared
If there is still time to apply or get involved, you can find previously shared opportunities on this page.
---
Selected blogs
Hidden from history? A brief modern history of the psychiatric "treatment" of lesbian and bisexual women in England
Sarah Carr and Helen Spandler provide a brief modern history of the 'psychiatric treatment' of lesbian and bisexual women in England.
Sarah and Helen are guest speakers at 7pm today at The Dragon Café , talking about 'A History of Lesbian Politics and Psychiatry'. This is the Cafe's second evening event celebrating LGBT History & Culture . Visit the website to see the schedule for the whole day from 12pm.
Mainstream psychiatry is failing
But there is another way. Speak Out Against Psychiatry wants to change the way mentally ill people are treated in the UK.
---
LGBT History Month 2019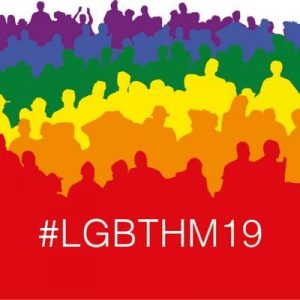 This year's theme is peace, reconciliation and activism.
The LGBT History Month website offers a resource and education pack, an interactive calendar of events (check out your area), a full listing of free events happening in the UK and abroad during February/March, a link to a conference and much more.
Parliament has organised a 75 minute guided tour which highlights the significant part played by LGBT people in the UK Parliament as leaders, legislators, activists, lobbyists and monarchs. This takes place twice, on the 16 and 23 February. To attend, please visit Pride at Parliament
---
Kindred Minds Manifesto updated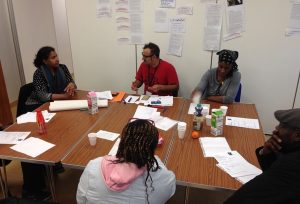 The Kindred Minds BME mental health service user led manifesto and report has been updated.
The Manifesto recommends changes to policy and practice to improve the mental wellbeing of BME mental health service users.
The Women's Mental Health Network invites you to Turn Up The Volume – Important survey!

The Women's Mental Health Network (WMHN) is the latest project from Wish, a women's user-led mental health charity.
A partnership of voluntary organisations (including NSUN) working across sectors, the WMHN aims to provide a user-led, campaigning platform to give women with mental health needs a voice, and drive forward change.
The network's focus is to improve women's experience of using statutory services in a range of settings, such as hospitals, prisons, drugs and alcohol, housing, social services, by influencing them to become more gender-specific.
WMHN is currently consulting with women who have experience of the mental health and/or criminal justice system, to find out what changes in service provision they would like to see.
You can complete the survey here.
---
Psychiatry: an abuse of human rights?

F.E.E.L. – Friends of East End Loonies are hosting an event about the recent Mental Health Act review presented in December 2018 and its disregards to the United Nations' recommendations on the CRPD (Convention on the Rights of Persons with Disabilities)
Date: 22 March
Time: 07pm – 09pm
Venue: Kingsley Hall, 1 Powis Road, London E3 3HJ
Speakers:
Dorothy Gould, who led NSUN's work on the Mental Health Act review. You can read NSUN's breakdown of the MHA Review recommendations here.
Akiko Hart, from the English Hearing Voices Network, which proposed an alternative review
Liz Brosnan, survivor researcher
Entrance is free but there will be a collection to cover the costs.
---
Update on the mental capacity amendment bill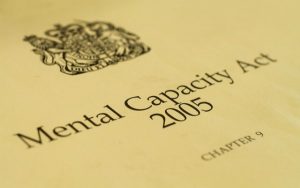 Inclusion London warn that it is urgent to act now to protect our human rights.
At present, the government seems intent on bulldozing a potentially dangerous bill through Parliament. If we don't act now, this bill could become law. There are serious implications of the Mental Capacity Amendment Bill.
Please read on
---
ReCoCo – Recovery College Collective Newcastle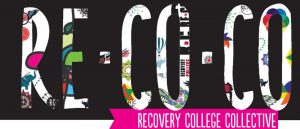 ReCoCo is run and led by people with lived experience of mental distress and knowledge of what it is like to be on the receiving end. The main aim is to provide a peer led, peer delivered education and support service where people can learn from each other's insights, skills and lived experience.
Based in Market Street, Newcastle NE1 6XA they are offering a varied and exciting range of courses for Winter 19.
…and many more.
Visit the website for contact details and more information.
---
The Worry Tree Cafe in Framlingham, Suffolk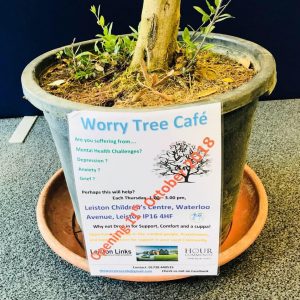 Woman who opened a cafe for people to come and discuss their mental health has been a success.
Millie's mission is to beat mental health in rural communities. She felt that mental health support in rural communities was poor, so decided to set up the Worry Tree cafe in her hometown of Framlingham, Suffolk.
Suffolk User Forum article here.
Visit the Facebook page to find out more or call 01728 440533.
---
Improving mental health services for Birmingham service users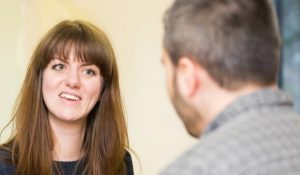 In response to a Healthwatch Birmingham report, Birmingham and Solihull Mental Health NHS Foundation Trust (BSMHFT) has improved medicine management for patients and communications for service users who want to contact the service.
The full report is available here.
---
Relating to voices seminar in Oxford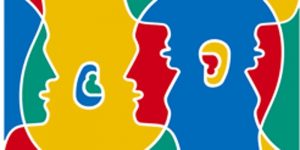 A workshop organised by the Educational Voice-Hearing Network in the Collaborating Centre for Values-based Practice in Health and Social Care, St Catherine's College, Oxford University.
Date: 03 April
Time: 10am – 04pm
Venue: St Catherine's College, Oxford University, St Catherine's College,Oxford University, Manor Road, Oxford OX1 3UJ
Cost: Free – Lunch included.
For more information, such as speakers, and to book your place, please click here.
The organisers told us that you should book early as they anticipate a lot of interest.
---
Festival of Rest and Resistance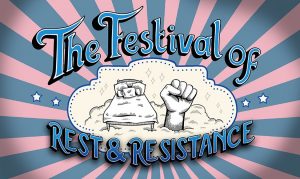 For two weeks in March, The Festival of Rest & Resistance takes over Battersea Arts Centre to showcase the very best of the UK's disability arts scene. Everyone is welcome. Come and discover new performance, enjoy laugh-out-loud comedy, share your ideas at an open discussion and bring your best dance moves to the Restful Rebels Ball.
Dates: 04 – 16 March
Venue: Battersea Arts Centre, Lavender Hill, London SW11 5TN
For more information, please visit this page.
---
Share your experience: having a baby and the effects on your mental health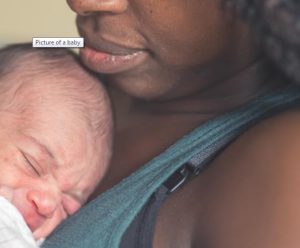 Having a baby is one of the biggest life choices you can make. This can affect both the person who is giving birth and their partner's mental health.
Healthwatch England want to know more about people's experiences of mental health support when planning to get pregnant, during pregnancy, at the birth of their child and afterwards.
To share your experience anonymously, please take the survey here
---
Coming up: social prescribing day (14 March)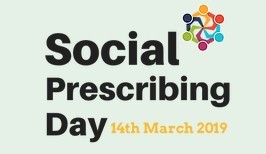 The 14th of March provides the perfect opportunity to empower key stakeholders to collaborate, unite those who share a mutual passion for social prescribing, and disseminate the benefits and impact of social prescribing.
More so because 2019 is the year of social prescribing. With the recent publication of the NHS Long Term Plan and personalised care being marked as a priority, the NHS has promised to support at least 900,000 people to benefit from Social Prescribing by 2023.
To find out more about social prescribing, the events on 14 March and how to get involved, go to the SP website here.
---
Shaping Our Lives AGM
Shaping Our Lives is holding its AGM on the 21st March
Date: Thursday 21st March 2019
Time: 1.30 to 3.30pm
Venue: Voluntary Action Islington, 200a Pentonville Road, London, N1 JP
If anyone wishes to attend please contact becki@shapingourlives.org.uk tel no.07956 424511
---
Project and Outreach Oficer (Richmond Upon Thames)

Healthwatch Richmond is now recruiting for a Projects and Outreach Officer. £26,138 (Full time)
Collect the views and experiences of people who use NHS and social care.
Use these to help improve care for local people.
For more about this role or to apply please click here
Closing date Wednesday 20th February.
Interviews Wednesday 6th March.


---
Sound Minds Spring events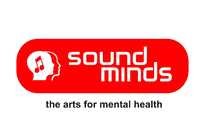 Sound Minds have a host of FREE activities available for people living in Wandsworth and experiencing mental health difficulties.
These include:
Peer Support services provided by Canerows for BME mental health.
Sound Minds Community Choir the choir meet every Monday between 4.00 p.m and 6.00 p.m
Mama Low's Kitchen a user led drop in with a low cost meal, internet access, peer support, Street Jazz Dance and outings and other activities. The drop in is from 11.00 a.m. until 3.30 on Fridays
1:1 music production taster sessions Wednesday mornings. A one hour of music production assistance by arrangement to individuals who are thinking about using Sound Minds regularly
Happy Wednesdays – All group sessions on Wednesdays are FREE to Wandsworth residents who are experiencing mental health difficulties. Access is only by referral from a community mental heath team or GP practice. If you are unfamiliar with our service you should contact Sound Minds before referring.
Visit the website for more information.
---
Mental Capacity Action Day 2019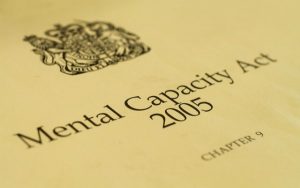 This year's Mental Capacity Action Day will take place on Friday 15 March 2019 at the Royal College of Nursing, 20 Cavendish Square, London, W1G 0RN.
If you'd like to attend, please get in touch with Maya Sooben, Mental Capacity Policy Department, Ministry of Justice.
Tel – 0203 334 3127, Email – NMCF1@justice.gov.uk
---
Managing money on Universal Credit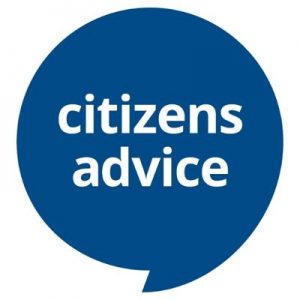 People claiming Universal Credit are still struggling to pay for the roof over their heads, despite the wait for their first payment being reduced from 6 weeks to 5, new Citizens Advice data shows.
1 in 2 people the charity helped were in rent arrears or fell behind on their mortgage payments, the same number as when the wait for the first payment was longer.
Citizens Advice also found 60% of people it helped are taking out advances while they wait for payment.
The research also found that, following changes by Government in 2017, fewer people are falling behind on their bills or going without essentials during the wait period. Payment timeliness has improved – now 1 in 6 people are not paid in full and on time, while previously it was 1 in 4.
The report, Managing Money on Universal Credit, reveals new analysis based on the 190,000 people Citizens Advice has helped with Universal Credit.
---
Compassionate Mental Health event

Safe Spaces for Suffering & Joy is a one-day gathering on Monday 1 April 2019 at Kingsley Hall, Bromley-by-Bow, London.
Compassionate Mental Health will be bringing together a wide cross section of people with a shared interest in transforming the way we live and work with mental health crises and distress.
Join a community of peers, mental health professionals, family members and policy makers, who all want to work together to restore a sense of trust, belonging and connection.
Speakers and facilitators:
Will Hall – mental health advocate, counsellor, writer, and trainer. Will is recognised internationally as an innovator in the treatment and social response to psychosis. He is especially know for his work around trauma, and a harm reduction approach to medications. 
Akiko Hart – chair of  the International Society for Psychological and Social Approaches to Psychosis UK , Hearing Voices Project Manager at Mind in Camden, and former Director of Mental Health Europe. Akiko is passionate about peer support in statutory services promoting real change.
See the full list of speakers (more to be announced soon).
Registration has opened and you can book now using this  Registration Form. Attendance costs range from £65 to £125. There are reduced fees for those with lived experience, small charities, students and NHS staff below Band 6 and LA equivalent.
There are limited bursary places for people with personal experience – either of living with mental distress or supporting someone who does – who couldn't otherwise afford to come.
If you know anyone who might benefit from this then please ask them to send an email to ask@compassionatementalhealth.co.uk saying why they are applying and what they hope to gain from the event.
---
In the news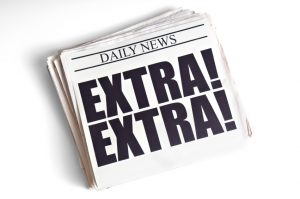 Claire Murdoch, national director for mental health at NHS England, published a letter in the Guardian 17.2.19 – Working together on mental health.
Amber Rudd has admitted that Universal Credit has led to an increase in foodbank use.
The government is still refusing to change the way sanctions are imposed on sick and disabled claimants or examine the impact of sanctions on their wellbeing.
Ministers are refusing to release information that would show what extra plans – if any – the Department of Health and Social Care (DHSC) has put in place to deal with an adult social care recruitment crisis in the event of a "no deal Brexit".
DWP doesn't know which people can't claim Universal Credit online: This fact was conveyed, by the DWP, in its response to a freedom of information request.
Disabled activists and shadow ministers at a parliamentary meeting have been told of ways they could help to reduce the appalling damage caused by the government's hated "fitness for work" assessment and other social security cuts and reforms.
DPAC and Reclaiming Our Futures Alliance have responded to a letter by DWP Minister Sarah Newton, published by the Guardian. Newton was claiming the government are successfully "ensuring that whatever a disabled person's circumstances, they are able to access personalised, tailored support".
---
National Co-production week announced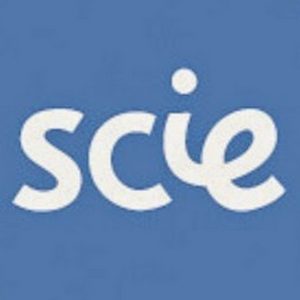 For the fourth year running, Co-production Week will celebrate the benefits of co-production, share good practice and highlight the contribution of people who use services and carers to developing better public services.
This year, the theme is sharing power and the dates are 01 to 05 July 2019.
For more information please click here.
---
Get set for Emerging Proud Day international party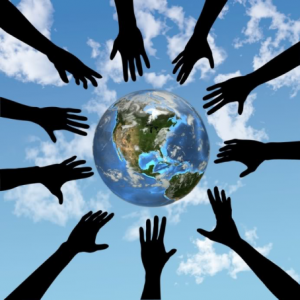 Emerging Proud is a campaign that reframes mental distress as a transformation progress.
#Emerging Proud day on 12 May 2019 is set to be extra special; not only will the team be launching the Kinda Proud  book, spearheaded by the inspirational Dr Nicole Gruel, but hosting an online event and encouraging worldwide conversations around the topic of NOTEs (Non- ordinary transcendent experiences)… except we know they are actually quite 'normal'!
Will you join in and help to bring voices to the collective?
Click here for more information.
---

GOV.UK news
Universal personalised care
The NHS Long Term Plan (LTP) says that the time has come to give people the same choice and control over their mental and physical health that they have come to expect in every other part of their life.
Universal Personalised Care sets out the plan for achieving this change. It establishes the comprehensive personalised care model with six evidence-based programmes of work and details how the NHS can support people of all ages, and their carers, to manage their physical and mental health and wellbeing, build community resilience, and make informed decisions and choices when their health changes.
Read more about Universal Personalised Care here
1,000 advisers to be recruited to support social prescribing
As part of the action plan for Universal Personalised Care 1,000 advisers will be recruited to help support the expansion of social prescribing.
The DWP Office for Disability Issues is seeking people to join the new Regional Stakeholder Network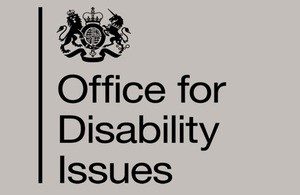 They are looking for Chairs and Members for 9 regional groups across England. Applications should be completed by 29th March 2019.
The Regional Stakeholder Network will bring the views of disabled people, local disability organisations, and organisations that represent disabled people closer to government. It will create face to face forums and provide a channel for people to share their views about policies and services that affect them.
The recruiters are seeking people that want to make a difference, either as a Chair to lead and drive the efforts of their group forward, or a Member to share their views and experiences to help government make improvements.
For more information and how to apply, please click here
---
Quick Links
Total Giving: donate to NSUN
The Giving Machine: raise money without any extra cost to you by shopping online
---
Disclaimer: Not all material included in this newsletter are generated by NSUN. Where possible we try to share materials which reflect the diversity (geographical and other) of an entire national network. We welcome suggestions from you, so please email the editor info@nsun.org.uk. 
Sharing is not endorsing