National Survivor User Network (NSUN) Bulletin – 20 November 2018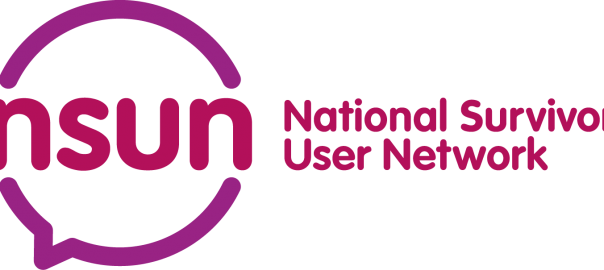 Welcome to the 20 November edition of our weekly ebulletin that contains lots of updates, news and views.
We are reviewing the Members' Manifesto and are asking members to share their thoughts and comments on what needs updating or adding by answering a few questions via a short survey. The manifesto supports our influencing work at a national level so it is important to make sure it reflects the views and experiences of our members.
Last week, Professor Philip Alston, UN Special Rapporteur for Extreme Poverty and Human Rights, was visiting the UK. This bulletin features his interim statement, which draws damming conclusions on the UK government's austerity policies.
If you don't receive this bulletin directly from us but would like to, you can become a member and sign up for it here.
Do email us if you have any news or information that you would like included in a future bulletin. Previous bulletins can be viewed here.
Donations to NSUN are gratefully received for this free service.
You can donate directly here.
We have a variety of ways you can support NSUN, including a few that will not cost you an extra penny, such as:
Shopping with the Giving Machine
Shopping with Smile Amazon 
The Big Give
---
NSUN News
Members' Manifesto review
In 2017, we published our Members' Manifesto: 'our voice, our vision, our values'. It set out NSUN's key priorities, which were to:
Address the injustice and harm that have been caused by cuts to public funding and changes to the benefits system
Make the policy of 'getting the right support, at the right time, in the right place, from the right person' a reality
Pressure mental health services to make the principle of 'nothing about us without us' a reality at all levels, through meaningful involvement in decisions about our own individual care and genuine co-production to develop services
Work together with people from socially deprived and marginalised communities to determine their support and develop alternatives
Challenge institutionalised discrimination and put equality back on the agenda for mainstream mental health services
Call for a reform of the Mental Health Act 2007 to make it fully compliant with human rights legislation and ensure that people are not harmed or abuse
Reflect the social model of disability and promote informed choice and alternatives to medication
Reclaim, challenge and revive survivor knowledge and research.
We have received a lot of positive feedback about the Manifesto. At our members' event in Sheffield (2017) members welcomed the Manifesto and generally felt that the points made good sense. Members attending the event said that points 1, 2, 3 and 7 were particular priorities for them. But their feedback also included the need to:
make the points in the Manifesto more specific and less vague.
break down and develop some of the points (eg. point 1).
provide examples and explain what we are going to do and why it is appropriate (eg. point 7).
make the language easier to understand and explain what we meant by terms like 'socially deprived and marginalised communities'.
include more about young people.
Many changes are also taking place in the world of mental health and politics since we published our Manifesto and we want to make sure that our points and priorities are still relevant, so we're asking you for your feedback on how we can update and review the Manifesto. You can feedback and comment here.
UN Special Rapporteur for Extreme Poverty and Human Rights makes damning criticism of austerity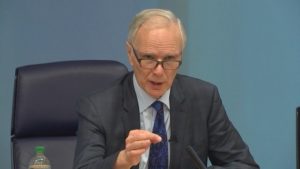 (Picture: Philip Alston at the 16 November press conference. Taken from the video)
'Punitive, mean spirited and callous' – the view of Philip Alston, UN Special Rapporteur on Extreme Poverty and Human Rights, on Britain's austerity policies.
The Special Rapporteur has issued an interim statement at a press conference which concluded his UK tour on 16 November.
NSUN members participated in the collection of evidence prior to Alston's visit and the Special Rapporteur has certainly noticed the mental health dimension to UK poverty. You can read our article about his press conference here.
NSUN has further concerns about the Mental Health Act Review – and you can support our campaign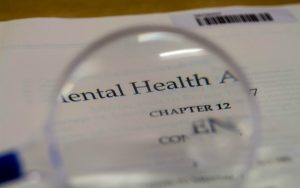 Despite a meeting in July between NSUN representatives and the Review Chair and Vice Chairs, little has changed.
We continue to have strong misgivings about the Review in human rights terms. NSUN has now written a further letter of strong concern to the Review Chair and Vice Chairs and, this time, is contacting politicians as well.
If you agree with our concerns, please support NSUN's campaign by sending the letter to your MP. You can find more information, letter templates and guidance here.
SRN seeks new working group members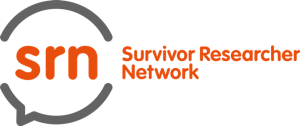 Following the launch of the SRN Manifesto and review of the future of SRN with NSUN,  we are now re-advertising for up to four new members of the SRN Working Group. We are looking for people with a range of different experiences and interests and from different communities to help develop the SRN. The working group meets and communicates online, and the positions are currently voluntary.
If you are interested in joining the Working Group, please read the Call for New SRN Working Group Members, which includes a description of the role, links to further information about the SRN, how to apply, and information on the selection procedure.
Deadline for applications: 06 December.
UPDATED 'Get to know NSUN in 3 minutes'
You can view the video here, updated with our new logo and website. Please do share!
Events – already advertised
If you haven't booked your place on already advertised events, we have collected some here.
Jobs and involvement opportunities – already shared
If there is still time to apply or get involved, you can find previously shared opportunities on this page.
---
Selected blogs
Trauma outside the box – how the trauma informed trend falls short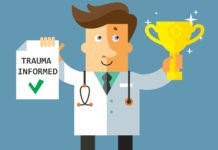 Becoming "trauma-informed" is often just a way to advance one's career and feel good about oneself while pretty much doing nothing different, says Noel Hunter. Read the blog here.
Women's Mental Health Network
Jennifer Richards introduces the Women's Mental Health Network, a partnership of voluntary organisations from across the sectors, that works to give women with mental health needs a voice and drive forward change within the system so that these voices are heard. Read the blog here.
---
North East Together (NEt) AGM
The North East Together (NEt) service user and carers network is holding its annual general meeting.
Date: Friday 23rd November
Time: 1pm
Venue: Ritson Hall, Alington House, 4 North Bailey, Durham, DH1 3ET
For more information call Mish Loraine 07902 403630 or email.
---
UN Special Rapporteur interim statement

Statement on Visit to the United Kingdom, by Professor Philip Alston, United Nations Special Rapporteur on extreme poverty and human rights.
The statement is available to read online or download in pdf format, from the United Nations website, please click here.
UN Special Rapporteur press conference
Professor Philip Alston held a press conference here he shared his views on the UK's welfare system. The conference was filmed by the UN and shared on their Facebook page. You can see the video here.
---
Encouraging international developments for UNCRPD

Some encouraging international developments in support of the United Nations Convention on the Rights of Persons with Disabilities (UNCRPD)
It is these sorts of changes which are so much needed under the Mental Health Act Review if people with lived experience are to have full human rights, in line with the UNCRPD.
Peru
In September of this year, the Peruvian Government published Legislative Decree No 1384.
This has the same status as a law and is hugely significant. The Decree recognises the full legal capacity of people with disabilities, abolishes guardianship for them, removes restrictions to their legal capacity, such as the right to marry, or make a will, and introduces different regimes for supported decision-making.
The Decree also recognises disabled people's right to reasonable and procedural accommodation in courts and notary offices. The Decree relates particularly to Article 12 of the UNCRPD (equal recognition before the law), but is also very relevant to Articles 14 (not being deprived of liberty, e.g. not being made subject to detention, on the basis of a disability) and Article 19 (the right to independent living and inclusion in the community).
There is some ground still to cover; for example, more work is needed on the provision that consent is not required in emergency situations (though this applies to everyone, not just people with mental health diagnoses). Nonetheless, the change in Peru is ground-breaking.
Costa Rica
There have been important steps in this country too. However, the situation is also somewhat confused. Guardianship has been abolished, but there is now a new legal institution called the 'guarantor' of legal capacity.
It is possible to interpret the guarantor provision as compliant with the UNCRPD, but the law is not altogether clear here; the law could be interpreted as meaning that a 'guarantor' may be appointed even if the person whom this affects does not agree.
It is thought that the latter would be against the spirit of the reform, but the situation will need to be clarified by forthcoming regulations.
Trieste (Italy)
In Trieste, there is no seclusion and there are no restraints. There are also no psychiatric hospitals.
Wales
There are recent important developments in Wales:
A draft Framework for Action on Disability has been launched  This is designed to address the Welsh Government's responsibilities in relation to Article 19 of the UNCRPD (the right to independent living and inclusion in the community). A key point will be the extent to which the Framework covers mental distress as well as physical disability issues
The Welsh Government has also responded positively to a Plaid Cymru AM's legal proposal (a Private Members' Bill) to incorporate the UNCRPD into Welsh law. This has cross-party support and so is a particularly exciting development.
For more information on the points above, please contact Dorothy Gould at gould.dorothy@gmail.com
---
Petition – Mental Capacity (Amendment) Bill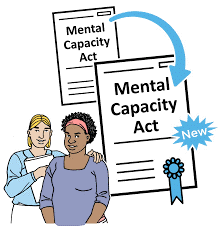 An urgent plea from Andrew Lee, Director of People First, to support the Petition about the Mental Capacity (Amendment) Bill:
The changes put forward by the Government will take away important rights from Disabled people and mean that they are less protected by the law.
People First held an event with Inclusion London where members and member groups looked at what was wrong with the Bill and what changes need to be made.
With the Reclaiming Our Futures Alliance People First have done a 38 Degrees petition.  The petition has already got over 100,000 signatures, which is going up by the minute!
This is our chance to show the Government how important this law is and how dangerous it would be for this Bill to become law in its current state.
This is the petition where you can sign.   You will need your name, your email address and your postcode:
Here is a copy of the petition in Easy Read for anyone with a learning difficulty:
Andrew Lee is Director of People First (Self Advocacy)
336 Brixton Road, London. SW9 7AA
Tel. 020 7274 5484
www.peoplefirstltd.com
---
Help get answers for Tim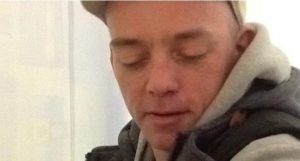 Katie is raising funds via Crowd Justice for Legal Aid to find answers following the tragic death of her brother.
Her brother Tim was failed in his Mental Health Care:
help them get #Answers4Tim
To support this cause, please click here
---
Workshop: Trauma Informed Care in Mental Health Services – Identifying Good Practice'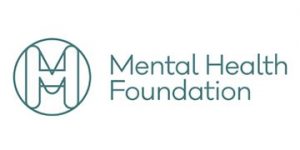 The Mental Health Foundation invites you to participate in 'Trauma Informed Care in Mental Health Services – Identifying Good Practice' – a half day workshop for health professionals, commissioners and women with lived experience exploring how mental health services can provide effective trauma informed care.
Date: 10 December
Time: 2pm – 5pm
Venue: Mental Health Foundation, 2 London Bridge Walk, London, SE1 2SX
Price: £45
Email Jo Ackerman for more information or to book.
---
Protest against cuts and coercion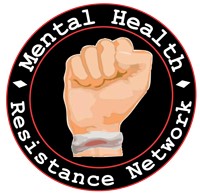 The Mental Health Resistance Network invites you to a protest outside this event:
Westminster Health Forum Keynote Seminar
Date: 20 November 2018
Registration Time: 8:30 am
Start Time: 9:00 am
Venue: Royal Over-Seas League, Over-Seas House, Park Place, St James's Street, London SW1A 1LR
Meet outside the venue at 8am. Bring whatever banners you want to bring. Be loud and be proud.
MHRN will be protesting this event which will bring together some of the people who have had a hand in preventing us from receiving appropriate care and a secure income.
In response to the abusive agenda of this government, MHRN has produced a document that outlines demands. It is a living document and will be updated from time to time. A link to the document will be posted soon. It will also be available in hard copy.
MHRN will be launching demands at the protest and presenting it to Claire Murdoch, National Mental Health Director, NHS England and will be sent to Cabinet and Shadow Ministers, MPs and anyone else we see fit to send it to and it will form the basis of our campaigning.
It will be an early start but it is an important protest and MHRN wants everyone who can make it to be there. And of course, it's off to the pub/coffee shop afterwards.
https://www.facebook.com/events/544653469293319/
---
Carers Rights Day: Caring for Your Future: 30 November

Every day 6,000 people become carers but often it's not something we've planned for.This Carers Rights Day we're focusing on supporting people to prepare for the future through our theme: Caring for Your Future.
A Celebrating Carers Event is being held 30 November 10am – 3pm at the Involvement Centre/Recreation Room at the Bradgate Unit, Glenfield LE3 9EJ. Special guest will be the Lord Mayor of Leicester, Councillor Ross Grant.
Call 0116 2252719 or email for more information.
---
In the news – Philip Alston, UN Special Rapporteur on Poverty and Human Rights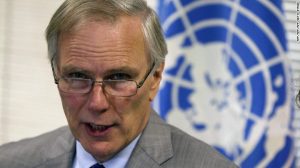 The Guardian
Key points from the UN envoy in Britain
UK austerity has inflicted great misery on citizens
It took a UN envoy to hear how austerity is destroying lives
Disability News Service
UN expert tells of disabled people's horrendous evidence on poverty
The Independent
UN condemns UK government's mean spirited and callous approach
BBC
Poverty causing misery in UK and ministers are in denial
The London Economic
Full interim statement of UN Extreme Poverty Rapporteur's investigation into British government makes shocking reading
For context – The richest people in the UK have increased their wealth by 183% in ten years
New Statesman
Philip Alston, the United Nations special rapporteur on extreme poverty and human rights, was scathing about the government's cuts and welfare changes
CNN
UN report slams UK government for austerity
The Telegraph
UK's welfare system is cruel and misogynistic
---
Prevention better than cure
This policy paper sets out the government's vision for putting prevention at the heart of the nation's health.
For more information and to download the paper, please click here
---
Quick Links
Our Website
Get to know NSUN in 3 minutes
Contact Us
Total Giving: donate to NSUN
The Giving Machine: raise money without any extra cost to you by shopping online
---
Disclaimer: Not all material included in this newsletter are generated by NSUN. Where possible we try to share materials which reflect the diversity (geographical and other) of an entire national network. We welcome suggestions from you, so please email the editor info@nsun.org.uk.
Sharing is not endorsing