National Survivor User Network (NSUN) Bulletin – 21 January 2019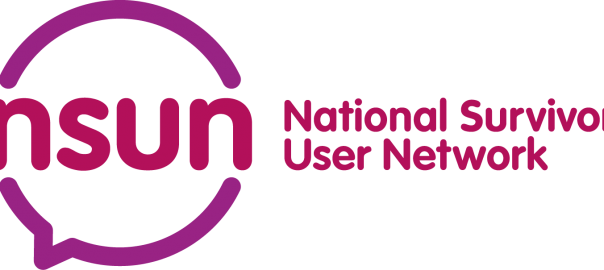 Welcome to the Monday 21 January 2019 edition of our weekly ebulletin, our first of the year. As usual it contains lots of news, views and updates.
If you don't receive this bulletin directly from us but would like to, you can become a member and sign up for it here.
Do email us if you have any news or information that you would like included in a future bulletin. Previous bulletins can be viewed here.
Donations to NSUN are gratefully received for this free service.
You can donate directly here.
We have a variety of ways you can support NSUN, including a few that will not cost you an extra penny, such as:
Shopping with the Giving Machine
---
NSUN News
A short video and the Soap Boxes from our Members' Event in October 2018 is now available. You can also browse our Annual Report 2017-2018 here.
You can view the Principles of Peer Support Charter here.
———————————————————————————————————–
The Value of User-led Groups
In 2017 we reported that over 150 groups in the NSUN membership had closed. These figures continued to rise to over 200 in 2018.
Our own evidence and other trends identified across the sector reveal a startling fact that the diversity of our sector is under threat. NCVO's UK Civil Society Almanac 2017 and 2018 states that the voluntary sector's economy is dominated by charities (with an annual income of over £1m). These account for 80% of the sector's total income yet make up only 3% of the total number of charities. Small charities and community groups make up 82% of the sector but account for just 3.5% of the income. The loss of local authority and NHS contracts and grants have hit user-led organisations and groups hard, as have competitive tendering processes. Groups and organisations led by people who have experienced mental distress are under threat across the country.
At every opportunity we are working hard to raise this as a serious concern. As we have seen initiatives and approaches such as peer support, advocacy and non-medical alternatives (that were developed by our collectives and adopted more widely and formally) we continue to see the future of smaller and user-led organisations (ULOs) threatened.
Last week Peter Beresford published 'Austerity is denying patients and care service users a voice' in the Guardian and warns of the risk of losing the learning of over 40 years if
This will be our main campaign for 2018 so do please share any of your experiences and concerns as we gather our own stories to help others to understand and realise both the value of and the crisis facing our groups.
Contact us by email at info@nsun.org.uk.
———————————————————————————————————–
UPDATED 'Get to know NSUN in 3 minutes'
You can view the video here, updated with our new logo and website. Please do share!
Events – already advertised
If you haven't booked your place on already advertised events, we have collected some here.
Jobs and involvement opportunities – already shared
If there is still time to apply or get involved, you can find previously shared opportunities on this page.
---
Selected blogs
Living under section: coercion, powerlessness and aggravated distress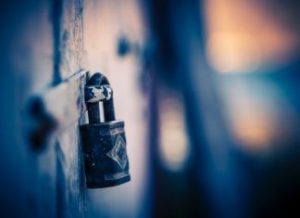 'Having one's rights and freedoms removed is inherently degrading, no matter how nicely or correctly the procedures for enforcing and managing those removals are implemented.
When one's ability to act autonomously and in personally meaningful ways is significantly undermined for an extended period of time, it is soul destroying, and for me, it certainly contributed to my escalating mental distress.' writes Lauren O'Connell
Read Lauren's blog here
I work as a GP and feel powerless to treat patients with mental illness
'Patients ask what depression is, but ultimately our understanding of mental health problems is poor' writes this GP who prefers to remain anonymous.
Read the blog here
---
Human Rights and Equality evidence wanted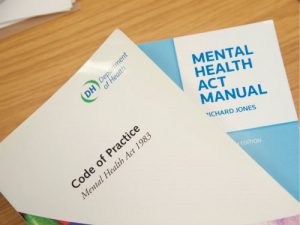 Human Rights and Equality evidence wanted – Mental Health Act Code of Practice 2015
The Care Quality Commission (CQC), which has responsibility for monitoring implementation of the Mental Health Act (MHA), is reviewing the 2015 Code of Practice for the Act. This follows the Mental Health Act Review.
NSUN members are invited to supply evidence relevant to chapter three of the Code (pages 29-33); chapter three provides guidance about the use of a human rights and equality approach under the MHA.
Evidence is particularly wanted about issues for people made subject to the Act who face additional disadvantage(s), related, for instance, to:
Ethnicity
Age (as a young person, or older person)
Gender/gender identity
Sexual orientation
Physical disabilities
Learning difficulties/disabilities and/or autism
A visual impairment
Being a D/deaf person
Living with dementia.
CQC will take this evidence into account as it:
Analyses the current fit between (i) the human rights and equality approach set out in the Code of Practice and (ii) approaches being taken to people made subject to the MHA
Considers improvements that are needed.
We have been given assurances that:
CQC will also put an emphasis on people facing more than one type of disadvantage under the MHA, whether such disadvantages have had a focus in the final MHA Review report or not. (As you will know, NSUN has raised concerns about the report's shortfalls in addressing additional discrimination)
Attention will be paid to any human rights and equality shortfalls within the Code itself if one considers it against the UN Convention on the Rights of Persons with Disabilities, not just against the European Convention of Human Rights (EHRC) and the Human Rights Act which stems from the EHRC.
How you can help
If you're able to help, please can you send:
Personal accounts of human rights and equality breaches which you have faced under the MHA, related to your experience of more than one type of disadvantage. (I would, of course remove your name before sending this on to CQC)
Literature/reports about human rights and equality breaches for people made subject to the MHA who face more than one form of disadvantage. (Please forward electronic copies of these, or the web links for them.)
Please send your evidence by Sunday 27 January, by email to:
Dorothy Gould: NSUN's policy lead for issues related to the Mental Health Act.
---
Work with a peer-led underground theatre in Coventry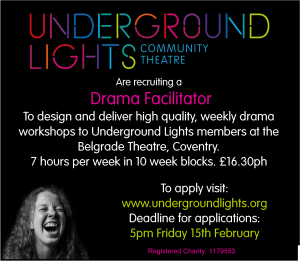 Underground Lights is looking for a part-time Drama Facilitator to run workshops in Coventry.
If you have lived experience of homelessness and/or mental distress – Underground Lights is particularly interested in hearing from you!
Closing date: 15 February
For more information and to apply, please visit this page
---
Peer Support Worker Apprentice – Sussex Partnership NHS Trust

Are you interested in becoming a peer support worker so you can use your lived experience to help others in their recovery? Would you like the opportunity to develop your skills with full training and support in the role?
This apprenticeship is based in Langley Green Hospital, Crawley.
Looking at the jobs page, you might feel that the offered pay rate is really low. Challenged on Twitter about the £6.94 p/h pay rate, Deb Eggleton (@debbeeowen) said 'The context is that it's an apprenticeship – which can be paid as low as £3.50 nationally. But we are opting to pay 80% of band 3 salary. (..) as there is no standard yet we are creating an apprenticeship by combining peer support training with adult care award. Yes pay covers this and time protected for study, supervision and CPD'
For more information about this apprenticeship and to apply, please visit here
---
Mental health and prevention event in Liverpool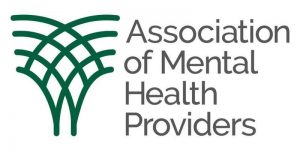 The Association of Mental Health Providers is hosting a Mental Health and Prevention event in Liverpool on Monday 4 February
'for service providers, Commissioners (Local Authorities, NHS, CCGs), & Local Public Health Teams'.
Date: 04 February
Time: 10:30am – 04:00pm
Venue: Gateway Conference Centre, 75 London Road, Liverpool L3 8HY
Cost: free
Some NSUN contacts have noticed that people with lived experience / service users were not included in the event's invite.
However, some service users did register to attend. If you identify as a serice user / person with lived experience, and wish to attend this event, it is possible to book a place and you won't be on your own.
To book a place, please visit this page
---
Rethinking medicine – the patient's perspective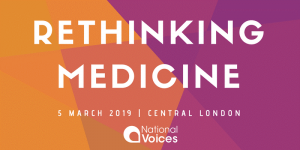 What is Rethinking Medicine? What are its implications for the voluntary sector and person-centred care? How can we make sure the initiative is grounded in the realities of people's experiences of healthcare?
Speakers and delegates will be exploring the answers to these questions and more during the event.
Date: 05 March
Time: 02:00pm – 05:00pm
Venue: Deloitte, 2 New Street Square, London EC4A 3PA
Cost: free
For more information and to book a place, please visit here
---
Refugees: Home, Homelessness,mental health and wellbeing and BAMER Mental Health campaign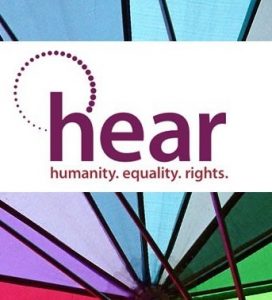 HEAR would like to invite you to REAP's networking conference Refugees: Home, Homelessness, Mental Health and Wellbeing that will be followed by a meeting on Campaigning for BAMER Mental Health
Date: 30 January
Time: 09.15pm – 03:00pm
Venue: Hayashen, 105a Mill Hill Road, Acton, London W3 8JF
A networking, information sharing and collaboration planning event for people concerned about the impact of homelessness and insecure housing and futures for refugees and asylum seekers in London, linked with mental health, ill health and wellbeing.
Please email sarah@reap.org.uk to book a place telling her about any access or dietary needs.
Let Sarah know if you want to:
• have a hotspot (2 minutes to raise an issue or talk about your work)
• facilitate a table discussion – and the topic you would be keen to discuss
• bring materials to display / give out
FREE networking lunch and Campaigning Workshop on mental health equality for refugees from 13:00 – 15:00.
Campaigners including Race on the Agenda, CSO, Tamil Comunity Centre, CAIA and who have been working together on a Mental Health Equality Campaign in West London #HardlyHardToReach will present their work with North West London Collaborative of Clinical Commissioning Groups (CCGs), discussing campaign goals, challenges and impact.
This will be followed by a workshop on ongoing campaigning goals and lobbying plans. We will be making connections, hearing about ideas and opportunity to influence and hopefully getting commitments from those in the room that will take the campaign forward.
If you are ONLY interested in coming to the afternoon please email mhairi@reap.org.uk
---
Online panel experts wanted

Researchers from Nottingham University Business School in collaboration with the Greater Manchester Patient Safety Translational Research Centre are looking to form an online panel of experts to gather opinions and vote on items concerning discharge from an acute mental health unit.
They are interested in finding out which items people think are important to ensure discharge is safe.
The group will include service-users, carers, researchers, end-users of research (NHS managers, commissioners, charities, etc.) and mental health professionals (of all cadres).
If you consider yourself to be from any of these groups and would be willing to complete a series of short, online questionnaires (3-4) over the next two to three months, read more below for details of how to participate.
Panel members that complete all of the questionnaires will receive a £20 amazon voucher for their time and an option to be named in academic publications.
The questionnaires can be completed on a mobile device and will each take 5 to 20 minutes. The total duration should be no more than one hour.
If you would like to complete the first questionnaire please click here
For more information please contact Dr Natasha Tyler: natasha.tyler@nottingham.ac.uk
---
Report published on smoke-free policy and practice in mental health trusts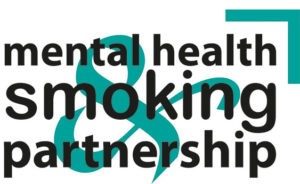 Funded by Cancer Research UK, in autumn 2018 ASH undertook a nationwide survey of NHS Mental Health Trusts to ascertain the progress made towards implementing NICE guidance PH48 (Smoking: acute, maternity, and mental health services).
A Change in the Air presents the findings of this work and provides insight into current policy and practice in mental health trusts.
A second phase PHE funded survey will now be conducted, and will allocate a confidential 'smokefree score' to each mental health trust and provide individual confidential reports on local progress to implement NICE guidance.
There will also be a national anonymised report that will identify opportunities to further support local practice through national action.
---
Coming up: time to talk day (07 February)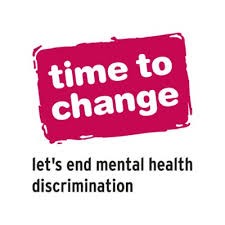 Time to talk day, an initiative by Time To Change, is 'all about bringing together the right ingredients to have a great mental health conversation'
This year, you are invited to order a 'chatterbox', which includes tea and biscuits along with posters, postcards, tips cards and conversations starters.
For more about time to talk day, please visit this page
Do you feel there should be one dedicated day to talk about mental health? Or should every day be a good day for the conversation? Please let us know at info@nsun.org.uk
---
Operations Executive role with Talk for Health

Talk for Health – a fast-paced, innovative mental health social enterprise that teaches lay people the skills of therapeutic talk and empowers them to set up and/or take part in ongoing groups – is looking for a super-organised, 'make it happen' person as a full-time Operations Executive to play a key role in supporting it's CEO and Operations Manager.
Click here for more information and to apply.
---
Discount offer on UC-UK mental health conferences

HC-UK's mental health conferences and masterclasses focus on a number of topics helping those working in mental health or with mental health service users have an increased understanding of the service user experience and look at issues such as capacity and consent, co-morbidity and psychological therapies.
HC-UK offer NSUN members 20% discount by quoting ref: HCUK20NSUN when booking.(*Cannot be used in conjunction with any other offer.  Full T&Cs available upon request.)
For a list of upcoming conferences please click here
---
SCIE is looking for new trustees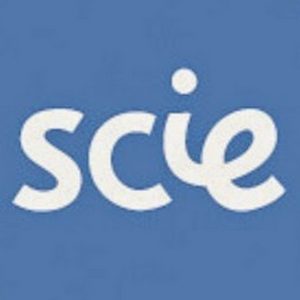 The Social Care Institute for Excellence (SCIE) is a leading improvement support agency and an independent charity working with organisations that support adults, families and children across the UK.
SCIE is looking for new trustees to join its board. SCIE particularly  welcome people with mental health issues who has an experience or an interest in social care to apply.
Closing date: 28 January
For more information about this role, please click here
---
Institute for Mental Health seeks youth advisory group members

The Institute for Mental Health at the University of Birmingham currently has a Youth Advisory group which works to co-produce research, support grant applications, and help to highlight the work done at the IMH.
To support the continuation and expansion of this work, and make sure they represent the local communities, the IMH needs to grow the existing Youth Advisory Group team.
For more information about the group and to apply please click here
---
Mental Capacity Action Day 2019
This year's Mental Capacity Action Day will take place on Friday 15 March 2019 at the Royal College of Nursing, 20 Cavendish Square, London, W1G 0RN.
If you'd like to attend, please get in touch with Maya Sooben, Mental Capacity Policy Department, Ministry of Justice.
Tel – 0203 334 3127, Email – NMCF1@justice.gov.uk
---
Free mental health first aid training (Wandsworth / Richmond)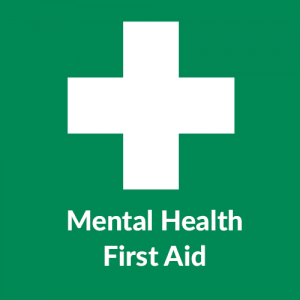 Upcoming Free Mental Health First Aid Training- Limited spaces are available.
Lifetimes have been commissioned by Wandsworth and Richmond Borough Council to run further MHFA two-day training courses for early 2019.
There are a few spaces available for individuals who either work, live, study or volunteer in Wandsworth or Richmond.
The spaces are limited and book up very quickly so please book your place as soon as you are able, by clicking on the dates below. 
23rd & 30th January 10.00am- 17.00pm
24th & 31st January 10.00am- 17.00pm
6th & 7th February 10.00am- 17.00pm
Mental Health First Aid (MHFA) is an Internationally Accredited educational course which teaches people how to identify, understand and help a person who may be developing a mental health problem.
In the same way as we learn physical first aid, mental health first aid teaches you how to recognise those crucial warning signs of mental ill health.
---
Get set for Emerging Proud Day international party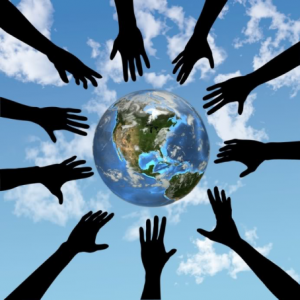 Emerging Proud is a campaign that reframes mental distress as a transformation progress.
#Emerging Proud day on 12 May 2019 is set to be extra special; not only will the team be launching the Kinda Proud  book, spearheaded by the inspirational Dr Nicole Gruel, but hosting an online event and encouraging worldwide conversations around the topic of NOTEs (Non- ordinary transcendent experiences)… except we know they are actually quite 'normal'!
Will you join in and help to bring voices to the collective?
Click here for more information.
---

GOV.UK news
Mental health in the workplace debated in parliament
Sponsored by a cross-party trio of MPs, Luciana Berger MP (Lab), Norman Lamb MP (Lib Dem) and Johnny Mercer MP (Con), and supported by over 60 cross-party MPs, the debate took place on Thursday 17 January, following calls from the public, employers and mental health campaigners for the Government to follow through on its 2017 manifesto pledge to change the law and put mental and physical first aid on an equal footing in the workplace.
Norman Lamb said: 'I'm proud to be working with MP's from other parties making the case for equality for mental ill health. After a week of high drama, it was good to find common ground on this vital issue – focussing on the need to treat mental health in the workspace as equal to physical health.'
For more information bout the debate, please visit this page
VCSE Consultation Survey on Health & Work
The UK Health Forum in partnership with the Race Equality Foundation, National LGB&T Partnership and the Mental Health Consortium is conducting a scoping and consensus building exercise to:
Recognise what Voluntary Community and Social Enterprise (VCSE) health focused organisations are already doing as employers to support disabled employees and employees with long-term conditions to stay in work;
Recognise what VCSE health focused organisations are already doing as advocates to support disabled people and people with long-term conditions to stay in work;
Highlight the key points which health focused organisations are in agreement on in relation to health and work for disabled people and those with long-term conditions;
And identify principles for continued action.
This project is being developed through a consultative process with project partners, expert advisers, Health and Wellbeing Alliance members, and the wider VCSE sector.
They are now conducting a short survey of VCSE health focused organisations.
The survey will be open until 15 February 2019 and should take you no more than 10 minutes to complete.
ACCESIBILITY: If you would like to participate in this survey but need it in a different format please contact us. If you have any questions regarding the survey or the project at large please contact Becca Stacey (rebecca.stacey@ukhealthforum.org.uk).
LGBT National Advisor Role
The Government LGBT Action Plan, sets out how it will advance the rights of LGBT people and improve the way that public services work for them.
The Plan committed Government to improving the health and social care of LGBT people, and their experience of healthcare. To deliver this, we are now recruiting a National Adviser post. The Adviser will work across the NHS to ensure that the needs of LGBT people are considered throughout the health system; and work to improve healthcare professionals' awareness of LGBT issues so they can provide better patient care.
The National Adviser will work as part of a dynamic team in NHS England to deliver this work. The post is now advertised here.
Deadline for applications is 3rd February 2019
---
Quick Links
Total Giving: donate to NSUN
The Giving Machine: raise money without any extra cost to you by shopping online
---
Disclaimer: Not all material included in this newsletter are generated by NSUN. Where possible we try to share materials which reflect the diversity (geographical and other) of an entire national network. We welcome suggestions from you, so please email the editor info@nsun.org.uk.
Sharing is not endorsing