National Survivor User Network (NSUN) Bulletin – 23 April 2019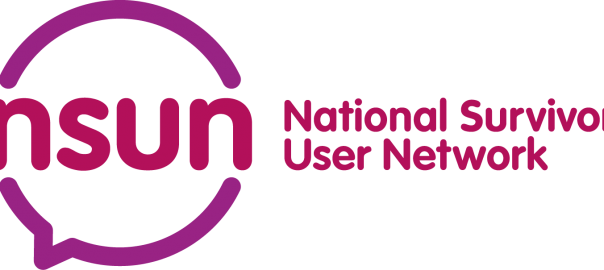 Welcome to the Tuesday 23 April 2019 edition of our weekly ebulletin.
This week's edition features some important involvement and influencing opportunities.
Four years ago NSUN and partners published the 4Pi National Involvement Standards. It is now widely referred to and used by organisations and groups across the country, and internationally.
More recently the Win-Win Alliance (Shaping Our Lives, Disability Rights UK, Change and NSUN) produced some guidance outlining the simple, practical things you can do to provide inclusive and accessible involvement activities. You can read and download the Co-production guidance and tips papers here.
If you don't receive this bulletin directly from us but would like to, you can become a member and sign up for it here.
Remember to  email us any news or information that you would like to share.
Previous bulletins can be viewed here.
Donations to NSUN are gratefully received for this free service.
You can donate directly here.
We have a variety of ways you can support NSUN, including a few that will not cost you an extra penny, such as:
Shopping with the Giving Machine
---
NSUN News
Open Letter to WPA: response to the attack on the UN CRPD
ENUSP (European Network for (ex)-Users and Survivors of Psychiatry) has published an open letter in reaction to the latest issue of World Psychiatry (Volume 18, Issue 1, February 2019), an official journal of the WPA. ENUSP express their concerns in regard to both its content, as well as the perspectives excluded when putting this issue together. You can read the open letter here.
Mental Health Question Time: Compulsory Admissions & the Mental Health Act – Wed, 24 April 2019
Involuntary detentions in psychiatric hospital have increased by 50% in England in the last decade. This rise in the use of detention has been more rapid than almost anywhere else in Europe. People from Black and minority ethnic groups are more likely to be detained than White British people. Join the audience in London or follow the conversation online via our live video stream and on Twitter using #MHQT. Book your place here.
Location: Christopher Ingold Building (Auditorium), 20 Gordon Street, London, WC1H 0AJ 
Time: 18.00
Watch previous Mental Health Question Time events on YouTube.
———————————————————————————————————–
A short video and the Soap Boxes from our Members' Event in October 2018 is now available. You can also browse our Annual Report 2017-2018 here.
You can view the Principles of Peer Support Charter here.
---
Selected blogs, vlogs and articles
How Dealing With My Anger Helped My Recovery From Depression: Honor shares her story of how dealing with anger from the past helped her move forward in her recovery from depression. YoungMinds
Living with Bipolar is a journey not a destination: Steve Gilbert is a well-respected speaker, having presented on the subjects of suicide prevention and living experience leadership. Steve has extensive personal experience of mental illness, including periods of depression, suicide attempts, and hospitalisation. Steve has a diagnosis of bipolar disorder and complex PTSD – the result of psychological abuse in his early years through to adulthood.
In this video Steve explains how you can live with bipolar disorder and the mindset that you can draw on for self help. Bipolar UK
---
The Stronger Voices programme: Free Strategic Communications Support for Equalities Groups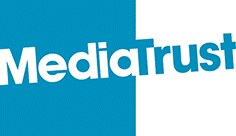 Deadline 29th April
Media Trust, in partnership with Equally Ours are delighted to announce that applications are now open for the second year of our groundbreaking Stronger Voices programme. Funded by City Bridge Trust, Stronger Voices has been specifically designed to strengthen the voices of equality organisations across the capital.
We are all equal and we all play a vital role in contributing to a fair and decent society. However, too often, the varied and valuable contributions being made by individuals and groups in communities up and down the country go unnoticed, or worse, are being misrepresented. We need to change this.
We believe that when charities and communities are equipped with vital communications skills, they can better represent themselves in the media, advocate their positive work and achievements and increase understanding of the impact their work is having across the UK.
Strengthen your organisation's communications capacity. We are recruiting for 15 equality organisations to take part in this free six-month strategic communications programme.
Over the course of the six months, your organisation will benefit from:
An introduction to strategic communications session.
Six training workshops for your staff and beneficiaries, covering a range of media skills and technique. Topics include: Communications for Change; Marketing Campaign Planning; Social Media; Get Your Story Into The Media; Media Interview Training and Storytelling.
A communications review and surgery session, undertaken with a dedicated team of media volunteers.
Networking opportunities with journalists, including a chance for you to pitch stories to the media.
The development of a targeted communications action plan.
To take part, check your organisation meets the minimum criteria and complete the short application form below.
---
Group Facilitator needed for London BPD Carers group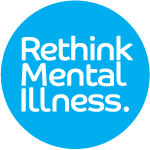 London BPD carers is a peer-led support group, established in January 2016 to bring together people caring for someone with a diagnosis of borderline personality disorder (BPD, sometime referred to as EUPD, emotionally unstable personality disorder). We are the only open access, cross borough group in London focused on learning about and sharing the specific skills and understanding needed to support recovery from BPD/EUPD.
With thanks to an Awards for All grant from the Big Lottery we were able to engage the services of a facilitator with lived experience of the condition to co-facilitate meetings and help members explore some of the issues. This has been invaluable and due to increased demand we would like to recruit another facilitator to be able to increase the number of meetings and therefore help more carers.
Meetings are held monthly in Vauxhall, London and the successful candidate will need to be available to work on the third Thursday of every month from 5.00pm to 7.30pm.
The role is initially for three months, with a view to extension for another nine months, subject to mutual agreement.
You will need to have personal experience of BPD with great communication skills, experience in facilitating groups, preferably with carers and have current knowledge of developments treatments and tools in the field of BPD/EUPD
For a role description and application form please email involvement@rethink.org or telephone 01823 365315
For an informal chat about the post please telephone: 07755 097121 or email: londonbpdcarers@rethink.org
The closing date for applications is Thursday 2 May 2019.
---
McPin Involvement Opportunity in mental health research for people with experience of OCD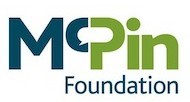 McPin Foundation and Oxford VR (immersive technology for mental health) are looking for people living in or near London or Oxford to support and develop a virtual reality approach to help people with Obsessive Compulsive Disorder (OCD).
They are specifically trying to help people who experience OCD that is related to repeating actions. For example, repeatedly checking that a task has been done correctly (such as locking a door), or repeating an action until it 'feels right' (such as turning a switch on and off), or repeating an action in order to prevent harm to yourself or others e.g. (repeatedly checking/moving an object a specific number of times because any other number feels unsafe).
The therapy involves wearing a virtual reality 'headset' which immerses the wearer into everyday situations. A virtual 'coach' will guide a user through virtual everyday situations which those with repeated action OCD can find challenging. This project will aim to develop the therapy to the point that its effectiveness can be tested in a research study.
They are particularly looking for people to support this study who have (or had) experiences of different themes of OCD, as well as repeated action OCD and have accessed IAPT therapy services for these experiences.
You do not need to have experience of virtual reality.
Who McPin are working with?
We are working with an Oxford University spin-out company called Oxford VR. Oxford VR aims to produce effective treatments for different mental health issues using virtual reality.
When is it happening?
Two Meetings and workshops will take place over roughly a six month period from May to October 2019. Meetings will be held in London.
What can you expect?
People will be asked to join a group known as a 'Lived Experience Advisory Panel (LEAP)' and/or attend one or more user development workshops. You can express a preference to join the LEAP or come to a workshop on the accompanying application form. Of course you are also welcome to ask to come to both a LEAP and a workshop. It's up to you.
There will be two Lived Experience Advisory Panel (LEAP) meetings. The function of the LEAP is to shape and develop the project by providing opinions based upon their own experiences of repeated action OCD. The group will include five members and some members of the research group may also attend meetings. The meetings will be informal and open discussions will be held. Meetings will last for 3-4 hours with break and refreshments and lunch will be provided. The first meeting will be held in May.
There will be around six user development workshops. During these workshops people will have the opportunity to actually try the VR for themselves as it is being developed. People will be asked to provide constructive feedback on how it can be improved.
Payment and expenses
Payment of £75 will be offered to people attending LEAP meetings. £60 will be offered to people attending user development workshops. All reasonable travel expenses will be reimbursed. This payment includes reading papers before meetings.
How to Apply: Please click here to download the application form. To request a paper copy of the application form, please contact Rachel Temple by email (racheltemple@mcpin.org) or phone (020 7922 7874).
Applications will close on Friday 10th May, 5pm.
---
Do you want to be employed as a co-researcher on a project that aims to tackle ethnic inequalities in severe mental illness?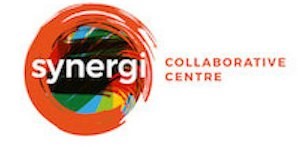 DO YOU:
have lived experience of severe mental distress?
identify as African, Caribbean, South Asian or mixed heritage?
have interest in advancing our understanding of
ethnic inequalities and severe mental distress?
want the potential to make a difference in mental health services for ethnic minority people?
Do you want to be employed as a co-researcher on a project that aims to tackle ethnic inequalities in severe mental illness?
Synergi Collaborative Centre is recruiting 4 co-researchers on a casual basis to work with academic researchers based at the University of Manchester on a qualitative research project exploring the life stories of ethnic minority people – those with severe mental distress and those who work with them.
What does the post involve?
undertaking intensive training in research and qualitative life story interviewing & analysis leading to accreditation with the Open College Network
conducting in-depth one-to-one life story interviews
helping facilitate focus groups with different groups ofstakeholders
co-analysing and disseminating the findings
regular support and supervision throughout the research process
Salary: £19.40/hour [Travel related to the post will be paid]
Closing date: Monday 6 May 2019
For more information please contact: maria.haarmans@manchester.ac.uk
0161 306 6943
---
The Voice and Influencing Partnership – Bristol

WECIL are proud to be working with The Voice and Influence Partnership to make sure that the voices of disabled people in Bristol are represented. They believe that it is really important for the disabled community to participate in the decisions that affect their lives.
Why should you join?
By becoming a member of The Voice and Influence Partnership you will find out about consultations that may have an impact on your life, and have the opportunity to have your say about it. If you would like your voice heard then please complete the online registration form.
Membership is free and you can cancel anytime.
If you would like to know more about the project or you need the registration form in an accessible format then please email our Volunteer Coordinator, Hannah – hannah.nuttall@wecil.co.uk
---
London Housing Panel Recruitment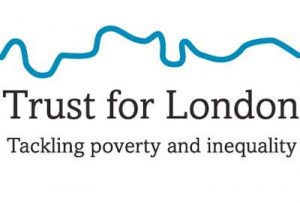 Important Influencing Opportunity on London Housing – Deadline 7th May
Trust for London and the Mayor of London are partnering to establish the London Housing Panel, which will bring together voluntary and community interest organisations with a particular interest in housing in London.
Panel Members
They're looking for organisations, rather than individuals, to sit as Panel Members. They must:
Be based and operate in London;
Provide services, representation or carry out advocacy work in relation to the Mayor's housing priorities;
Not be affiliated to a party-political organisation.
The Panel will have up to 15 members, who will cover a range of perspectives, such as:
Community-led housing groups;
Disabled people;
Gypsies and travellers;
Homeless people;
Low-income Londoners;
Private leaseholders;
Private renters;
Social housing tenants and leaseholders;
Students; and
Other groups protected under equality law.
Duties of Panel Members include (please see the Application Pack for the full list):
Attend and actively participate in all three Panel meetings, advising on housing issues on the agenda or that they become aware of through their organisation's work;
Provide feedback on the delivery of the Mayor's policy pledges and policy priorities by providing expertise and guidance;
Work collaboratively with other organisations in their networks to coordinate, consult, and provide feedback on housing and related issues;
Promote the voices and expertise of people with direct experience of the issues;
Commit to be governed by the Panel's terms of reference and code of conduct, which the Members will decide at the first Panel meeting.
Criteria for Panel Members include:
A core part of their mission devoted to improving the situation of Londoners, especially those on low incomes, through service provision, representation or advocacy;
Proven commitment to equality, diversity and inclusion and promoting the voices of people directly affected by housing issues;
The ability to represent the work of London's voluntary and community housing sector and the Panel effectively to the Deputy Mayor, GLA and other stakeholders.
Full details and application form HERE.
---
Young Minds: Their New #ListenToAnger Campaign


YoungMinds have launched a new social media campaign with videos, blogs and tips about how to #ListenToAnger
Anger is an emotion we all experience. It's okay and perfectly normal to feel angry. But sometimes, anger can start to become a problem; you might find yourself getting angry a lot but not really know why, or express your anger through destructive behaviour. Anger can often be a sign that there are things going in our life we need help with.
It's important we don't ignore our anger, but take the time to reflect on why we might be angry, because looking for the cause of our anger is the best way to start making sense of it.
---
We Coproduce: Community Mental Health Forum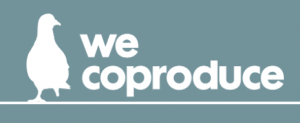 Mental Health Forum 2019: honest open discussion about mental health services
Upcoming dates
7 May – 10.00 – 12.30
St Andrews Church Centre, Mount Park Road, Ealing W5 2RS
11 June –  10.00 – 12.30
The Lyric, Lyric Square, Kings Street, Hammersmith W6 OQL
2 July – 10.00 – 12.30
Banks Room, West Thames College,  Hounslow TW7 4H
13 August – 10.00 – 12.30
St Andrews Church Centre, Mount Park Road, Ealing W5 2RS
3 September –  10.00 – 12.30
The Lyric, Lyric Square, Kings Street, Hammersmith W6 OQL
8 October – 10.00 – 12.30
Banks Room, West Thames College,  Hounslow TW7 4H
19 November – 10.00 – 12.30
St Andrews Church Centre, Mount Park Road, Ealing W5 2RS
17 December –  10.00 – 12.30
The Lyric, Lyric Square, Kings Street, Hammersmith W6 OQL
Contact info@wecoproduce.com for more information or visit the website
---
In the news
Mad In America
Media Errors in Covering "Mental Health" – Advice to Fellow Writers and Editors. By Sandy Allen
The Guardian
Mental health patients detained in hospital wards for up to 21 years.
Guardian finds many people confined far from families, sometimes for decades
NHS England to expand jobs scheme for mental health patients
Thousands more people who want to return to work to have access to IPS support service
BBC News
Avicii: Is mental health in music still at risk? It's been a year since the superstar DJ took his own life. Now a film that he helped make offers an insight into his view of his final years
Independent
People with personal experience of mental health are more qualified to work with patients, not less. Patients would take comfort in health professionals who know exactly what they're going through. So why don't we embrace that more?
Stephen Lawrence's parents call for young people to reject violence on first memorial day for murdered black teenager. Father says every new stabbing 'brings me back to the morning when I woke up and realised that Stephen was murdered'
Rights Info
Facebook To Give Staff Extra Training After 'Disturbing' Disability Comment. Facebook has said it will be providing extra training for its staff after a disability rights activist was told "disability was disturbing to some people" by a representative of the social media giant.
Disability News Service
Council accused of 'settling scores' after cutting funding from DPO that criticised it. A council has been accused of being "vindictive" and trying to "silence" a disabled people's organisation (DPO) by withdrawing funding for its advice service, just months after the DPO published a critical report about social care provision in the borough.
Daily Mail
Prince Harry reveals he has partnered with Oprah on an 'enlightening' mental health documentary that the pair has been working on for 'several months' during 'secret meetings in London'. The Duke of Sussex announced a partnership with Oprah Winfrey as co-creators and executive producers of a forthcoming mental health documentary series for Apple.
---
Dates for your calendar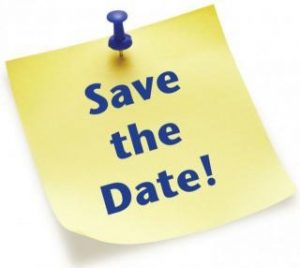 29 April in London: one day course on the impact of welfare reforms – For more information and to book a place please call 020 7354 6433 or email training@centralcare.co.uk
03 May in York: 'A Disorder for Everyone!' – book your place please click here
12 May internationally: Emerging Proud Day – Click here for more information
13-19 May Mental Health Awareness Week Download the resources pack and add your own event to the activity map, please click here.
03 June in London Creative Strategies for Peer support Engagement interactive workshop. Click here for more information.
08 June in Manchester: Extreme experiences – mental illnesses or danger gifts?
Please email catonneil1009@gmail.com with any questions.
This is an ISPS UK event in association with Asylum Magazine and CCrAMHP
17 June in London: I is for insult, questionning "borderline personality disorder" – for more information please click here
01 to 05 July in England: National Co-production Week – For more information please click here
14 to 16 July in Norfolk: Sacred Space Weekend Retreat for mental health professionals with lived experience – Limited spaces; Shared Room: £249, Single Room £299, Fully inclusive of all meals – Email Katie at: mendthegap@hotmail.com – Find out more about the outstanding retreat venue in the beautiful Norfolk Broads here.
3-5 September in Nottingham: Refocus on Recovery recovery research conference. Alison Faulkner and David Crepaz-Keay will be keynote speakers. You can see the full list of speakers here. Register here.
---

GOV.UK news
The NHS Long Term Plan: Opportunities for the VCSE webinar – Thursday 9th May, 1-2pm
The NHS Long Term Plan was published in January 2019, setting out the NHS' vision for improving health and care over the next 10 years. Over the coming months, Sustainability and Transformation Partnerships (STPs) and Integrated Care Systems (ICSs) will be developing and implementing their own five year strategies to take forward the ambitions of the Plan in their areas. They are expected to engage with key stakeholders including the VCSE to determine what the Plan means for their areas and how services need to adapt and improve.
Brought to you by the VCSE Health and Wellbeing Alliance, this webinar will bring together NHS England and the voluntary sector to give an update on the Long Term Plan and the opportunities for the VCSE sector. We will explore:
Overview of the Long Term Plan – Matt Tagney, Programme Director, NHS Long Term Plan
What does the Plan mean for the VCSE? – Voluntary Partnerships team, NHS England and the Health & Wellbeing Alliance
Opportunity for questions
Register now to join live or catch up later and hear about future webinars from the VCSE Health & Wellbeing Alliance on engaging with the Long Term Plan.
---
---
Quick Links
Total Giving: donate to NSUN
The Giving Machine: raise money without any extra cost to you by shopping online
---
Disclaimer: Not all material included in this newsletter are generated by NSUN. Where possible we try to share materials which reflect the diversity (geographical and other) of an entire national network. We welcome suggestions from you, so please email the editor info@nsun.org.uk. 
Sharing is not endorsing