National Survivor User Network (NSUN) Bulletin – 25 February 2019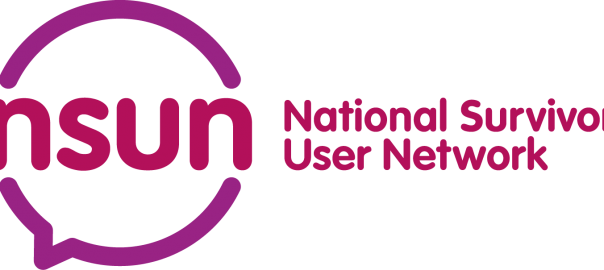 Welcome to the Monday 25 February 2019 edition of our weekly ebulletin, our first of the year. As usual it contains lots of news, views and updates.
If you don't receive this bulletin directly from us but would like to, you can become a member and sign up for it here.
Do email us if you have any news or information that you would like included in a future bulletin. Previous bulletins can be viewed here.
Donations to NSUN are gratefully received for this free service.
You can donate directly here.
We have a variety of ways you can support NSUN, including a few that will not cost you an extra penny, such as:
Shopping with the Giving Machine
---
NSUN News
The Value of User Led Groups – 2019 campaign
CALLING ALL MEMBER GROUPS & ORGS – YOUR HELP IS NEEDED
As we have mentioned in recent bulletins, NSUN's main campaign in 2019 is the value of user-led groups – that is demonstrating the huge value of user-led groups in our society and fighting the cause for their survival.
With the continued increase in the number of groups' closures, many collectives of oppressed and marginalised people are under threat of disappearing, which can have devastating effects on group members.
We are asking ALL NSUN member groups and organisations (not just user-led groups) to please help us in completing our survey here.
The reasons for the survey are twofold:
We need to ensure our membership database is as up to date as possible with ALL organisation's /group's details (not just user-led groups)
In part 2, we then need to gather stories from all user-led groups sharing with us your current experiences and concerns for the future. With your responses, we will create a social media campaign to raise awareness of the value of and challenges facing user-led groups.
Please complete our survey now here, or at the latest by Monday March 25th. If you have any difficulty with doing this, please let us know at info@nsun.org.uk or call us at 020 7820 8982.
Thank you so much for your help in advance. It's only by hearing what you have to say and gathering our members' voices that we can put our collective voice forward to stand up and evidence why user-led groups are vital to our society and why they must not be allowed to die away.
———————————————————————————————————–
User led sector faces extinction
NSUN and Shaping Our Lives have warned that user-led organisations are continuing to close, putting the sector at real risk of extinction.
Read the full article by John Pring (Disability News Service) here.
———————————————————————————————————–
A short video and the Soap Boxes from our Members' Event in October 2018 is now available. You can also browse our Annual Report 2017-2018 here.
You can view the Principles of Peer Support Charter here.
Jobs and involvement opportunities – already shared
If there is still time to apply or get involved, you can find previously shared opportunities on this page.
---
Selected blog
Mad? I'm furious!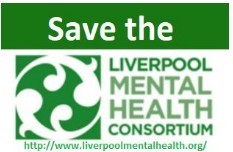 'After 23 years we are apparently no longer valued by decision-makers or funders (…) at a time when we are most needed, nobody will actually fight for us', says Sarah, as the user-led organisation she is part of faces shut down in Liverpool.
Published as part of NSUN's campaign The Value of User Led Groups, this blog was originally shared by its author as 'a personal view on the threat of extinction to the Liverpool Mental Health Consortium'.
It is of course. But it also poignantly speaks of the plight of all user led groups and organisations.
To read Sarah's blog, please click here.
---
BMA commits to scrapping charges for mental health debt forms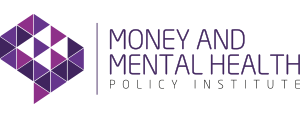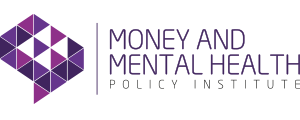 The Money and Mental Health Policy Institute has welcomed a commitment from the British Medical Association (BMA) that GPs will stop charging for the form people with mental health problems need to get debt support.
The commitment by the BMA – the professional body for all UK doctors – is part of the new Five Year GP contract recently agreed with NHS England.
For more information please click here
---
LGBT History Month 2019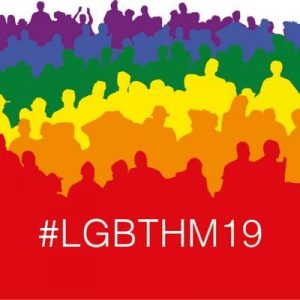 This year's theme is peace, reconciliation and activism.
The LGBT History Month website offers a resource and education pack, an interactive calendar of events (check out your area), a full listing of free events happening in the UK and abroad during February/March, a link to a conference and much more.
Parliament has organised a 75 minute guided tour which highlights the significant part played by LGBT people in the UK Parliament as leaders, legislators, activists, lobbyists and monarchs. This takes place twice, on the 16 and 23 February. To attend, please visit Pride at Parliament
---
Star in a film about disabled people in the workplace

The Equality and Human Rights Commission is looking for a man with a mental health condition to star in a new film about how disabled people have been supported in the workplace through "reasonable adjustments".
These are small workplace changes that have helped people fully contribute at work.
For example getting permission to travel to and from work outside of rush hour or working from home, a staggered return to work, having a quiet space to work within an open-plan office or a mentor or work buddy to give support and guidance.
Filming will take place at your place of work by early March.
Please contact Louisa.Kane@equalityhumanrights.com if you would like to take part.
---
The Women's Mental Health Network invites you to Turn Up The Volume – Important survey!

The Women's Mental Health Network (WMHN) is the latest project from Wish, a women's user-led mental health charity.
A partnership of voluntary organisations (including NSUN) working across sectors, the WMHN aims to provide a user-led, campaigning platform to give women with mental health needs a voice, and drive forward change.
The network's focus is to improve women's experience of using statutory services in a range of settings, such as hospitals, prisons, drugs and alcohol, housing, social services, by influencing them to become more gender-specific.
WMHN is currently consulting with women who have experience of the mental health and/or criminal justice system, to find out what changes in service provision they would like to see.
You can complete the survey here.
---
Psychiatry: an abuse of human rights?

F.E.E.L. – Friends of East End Loonies are hosting an event about the recent Mental Health Act review presented in December 2018 and its disregards to the United Nations' recommendations on the CRPD (Convention on the Rights of Persons with Disabilities)
Date: 22 March
Time: 07pm – 09pm
Venue: Kingsley Hall, 1 Powis Road, London E3 3HJ
Speakers:
Dorothy Gould, who led NSUN's work on the Mental Health Act review. You can read NSUN's breakdown of the MHA Review recommendations here.
Akiko Hart, from the English Hearing Voices Network, which proposed an alternative review
Liz Brosnan, survivor researcher
Entrance is free but there will be a collection to cover the costs.
---
NHS Assembly calls for expressions of interest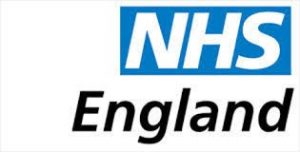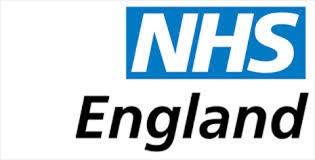 The NHS Assembly is a new national forum that will regularly bring together a range of stakeholders from across the health and care system to advise the boards of NHS England and NHS Improvement as part of a "guiding coalition" to support the implementation of the NHS Long Term Plan.
The Assembly will be formed of around fifty individuals, drawn from national and frontline clinical leaders, patient leaders, staff representatives, health and care system leaders and voluntary, community and social enterprise sector leaders.
The Assembly is expected to meet between three and five times each year. You may, as an assembly member be asked to participate in activities outside full meetings.
Members will participate in the Assembly on a voluntary basis and should have the backing of their employer/organisation to do so.
Some members may be able to claim travel expenses and those members appointed in the patient, carer and public voice category may also be entitled to claim an involvement payment in line with the NHS England policy (this is a level 4 category c role).
For the information pack, please click here
For the online application form, please visit this page
Deadline: Wednesday 06 March, noon
---
Freelance administrator / organiser (work from home)
ISPS UK is a charity which promotes psychological and social approaches to psychosis.
ISPS UK are looking for a highly organised and detail-oriented individual, with excellent communication skills, to provide organisational and administrative support from their own home or office base, on a freelance contract basis.
An interest in and knowledge of mental health are desirable.
The post is freelance, 20 to 30 hours per month, £20 per hour.
Deadline for applications: 12 March
To apply, please click here
---
Rebalancing power in global mental health

This symposium marks the Centre for Global Mental Health's 10 Year Anniversary. This will explore the historical dominance of the global north in knowledge generation in global health.
It also seeks to understand how we can meaningfully integrate a broader range of perspectives and more equal knowledge exchange between countries in Global Mental Health.
Date: 22 March
Time: 05:30pm – 07:00pm
Venue: John Snow Lecture Theatre, LSHTM , Keppel Street, London WC1E 7HT
Cost: free…first come, first served.
For more information please click here
---
Helping someone who is homeless access healthcare
Tonight, an estimated 4,751 people will sleep rough on the streets of England.
Experiencing homelessness can have a negative impact on both your physical and mental health, so it's important that people are able to access support.We can all play a part in helping someone who is homeless access healthcare, from registering with a GP to connecting with local services.
Healthwatch England has prepared a guidance page with some resources for those who feel they can help.
Please click here
---
Feedback needed for mental health magazine project

This survey is for people who live or work in London, who have lived experience of mental health issues. It is also for carers of people with lived experience of mental health issues.
Last year, the magazine speakesy closed down, due to lack of funding.
Now, the Advocacy Project are trying to establish whether there is an interest in having another magazine of the same kind.
If you'd like to take part in this survey, please click here
---
Share your experience: having a baby and the effects on your mental health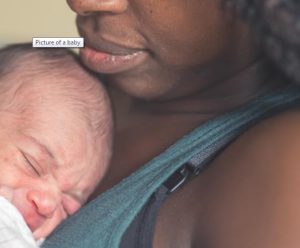 Having a baby is one of the biggest life choices you can make. This can affect both the person who is giving birth and their partner's mental health.
Healthwatch England want to know more about people's experiences of mental health support when planning to get pregnant, during pregnancy, at the birth of their child and afterwards.
To share your experience anonymously, please take the survey here
---
Bury Involvement Group seeks trustee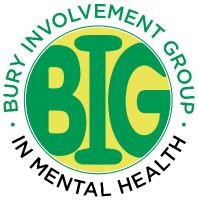 BIG in Mental Health is a charity formed and led by people with lived experience of mental distress; we provide peer support groups for people seeking support for their mental health.
The charity is now looking to appoint a high calibre trustee to join their board and add the vital capacity and expertise needed to deliver on our mission to grow to be the leading peer service in the Northwest.
Trustees will need to demonstrate passionate enthusiasm for culture, a collegiate working style and a strong appreciation of the charity's mission.
The charity is especially looking for experience in the following areas:
Legal Expertise
Marketing / Digital Marketing / PR / Communication Expertise
Property
Business Development
Finance
Fundraising
IT / Systems
The role: As a member of the board of trustees you will have the opportunity to make a real difference to people's lives by helping overall governance, development and monitoring of their strategic goals, and supporting the team and volunteers in the delivery of their programme. You will take a leading role in working with management and board colleagues to implement our business plan.
Time Requirements: The Board meets for up to 3 hours, the first Wednesday of every month 1 – 3.30 pm. Board members will also be required to spend time replying to emails and reading required documents (i.e. draft policies) in-between meetings. There may also be occasions when the Board Member may be asked to be available as a sounding board for management.
Duration of the role: Board terms are 3 years, with a potential for a second three year term.
If you like the prospect of a challenge and can bring fresh excitement and passion to the future vision of the charity, please e-mail your CV and supporting statement in a word format to Frances Halligan, Chair of the Board of Trustees at: franceshalligan@buryinvolvementgroup.org
For more information, or a confidential discussion, please call Frances Halligan on 07743522456.
Deadline for applications: 11 March
Interview dates: 22 March / 29 March
---
Call for information on intersectional stigma in mental health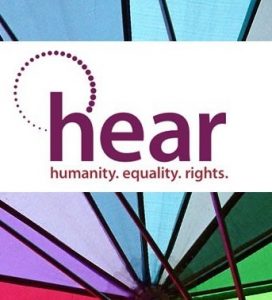 Many HEAR members work with clients with mental health support needs. User and community led projects can help overcome the intersectional discrimination and stigma that disproportionately impacts on some Londoners' mental wellbeing.
Right to Thrive and Thrive LDN are Mayor of London, NHS, London Councils supported projects to "help better understand how discrimination… affects a person's mental health and well-being".
HEAR members were concerned that Thrive LDN's methods of delivery (largely online) excluded and stigmatised those it sought to represent.To begin to address these concerns Thrive LDN has commissioned HEAR to produce supplementary research based on our members' expertise.
The paper will be presented at the London Health Board, chaired by Mayor Sadiq Khan.
HEAR are looking for research, reports, case studys, quotes, data from you on the frontline, that are:
-examples of intersectional discrimination, exclusion and stigma impacting on mental wellbeing
-examples of projects that improve mental health and well-being in intersectional communities in London
-examples of structural discrimination excluding intersectional people from accessing services and opportunities to influence policy and commissioning (which impact on public health planning, preventative health care and early intervention)
-practical recommendations that once adopted will enable Thrive LDN to work more closely together with equalities VCS and user-led mental health organisations, including HEAR members, to improve mental wellbeing of intersectional communities
You will be fully referenced in the research and your papers (if appropriate) will be added to www.HEARequality.org.uk/equalities-and-human-rights-resources/
Please email Mhairi with research, reports, quotes or data for consideration and inclusion, or with any questions about "Expert by experience Londoners Said" (working title) by 14 March 2019.
---
Mountains for the Mind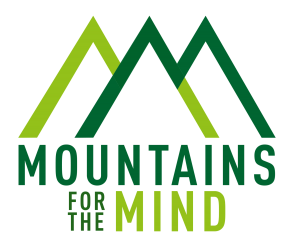 Mountains for the Mind is about inspiring friends, colleagues and loved ones to get into the hills and mountains, so they can take the first steps towards better mental health.
They have a Facebook group and organise meetups and events.
For more information, please click here
---
'A Disorder for Everyone!' comes to York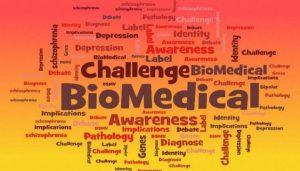 'A Disorder for Everyone!' – Challenging the culture of psychiatric diagnosis and exploring trauma informed alternatives.
This day is for anyone who is interested in and concerned about the current debates in 'mental health.' It provides a space to explore the critical questions of the day around the biomedical model and the narrative of 'diagnosis and disorder'.
Date: 03 May
Time: 09:00am – 05:30pm
Venue: Priory Street Centre, 15 Priory Street, York YO1 6ET
To book your place please click here
---
Updated: implications of Brexit for health and social care

Brexit has major implications for health and social care in England.
In this paper the Kings Fund looks at some of the latest developments that could impact the health and care system in England.
This long read was originally written by Helen McKenna and published on 13 December 2017. It was updated by Beccy Baird on 22 February 2019.
To read the updated paper, please click here
---
'Listen Up III' mental health awareness event in Margate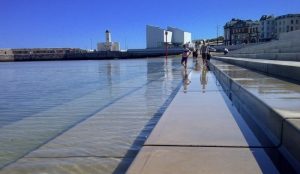 Date: Tuesday 26 February 2019
Time: 13.00 to 16.00
Venue: Turner Contemporary – Margate CT9 1HG
Following two hugely successful art and poetry days at the Turner Contemporary, 'Listen Up III' is the third mental health awareness event hosted by SpeakUpCIC at the iconic Margate venue.
This interactive event will provide an opportunity for people with lived experience to share their views and experiences through poetry and art. It will incorporate a Listening Workshop to capture honest views and concerns regarding mental health service provision. 'Listen Up III' will also provide the opportunity for information sharing and learning more about available support services.
Maggie Gallant, Managing Director of SpeakUpCIC, said, "The Listen Up events have provided an opportunity for people to share their experiences through poetry, art and music. We had so much positive feedback from the previous events and we are delighted that the Turner Contemporary are helping us to host a third. It's important for everyone to have a voice. Mental health is still woefully underfunded and the only way that this can change is if people speak up and tell those who hold the funds where that funding needs to go to better serve the community."
Maggie added, "SpeakUpCIC are delighted that Andrew Scott-Clark – Director of Public Health – will be supporting the event and we welcome service users from mental health organisations and representatives to join us."
SpeakUpCIC are an independent mental health support organisation located in and covering Thanet and other parts of East Kent.
SpeakUpCIC provide a wide range of support including: service user forums to capture and raise issues and concerns, peer support groups and activities, social media support groups, signposting and advice and are part of Live Well Kent.
Media enquiries to: Darren Johnson 07799 731 682 
darrenjohnson@crowfliescommunications.com
---
Managing money on Universal Credit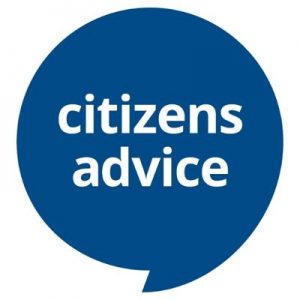 People claiming Universal Credit are still struggling to pay for the roof over their heads, despite the wait for their first payment being reduced from 6 weeks to 5, new Citizens Advice data shows.
1 in 2 people the charity helped were in rent arrears or fell behind on their mortgage payments, the same number as when the wait for the first payment was longer.
Citizens Advice also found 60% of people it helped are taking out advances while they wait for payment.
The research also found that, following changes by Government in 2017, fewer people are falling behind on their bills or going without essentials during the wait period. Payment timeliness has improved – now 1 in 6 people are not paid in full and on time, while previously it was 1 in 4.
The report, Managing Money on Universal Credit, reveals new analysis based on the 190,000 people Citizens Advice has helped with Universal Credit.
---
Compassionate Mental Health event

Safe Spaces for Suffering & Joy is a one-day gathering on Monday 1 April 2019 at Kingsley Hall, Bromley-by-Bow, London.
Compassionate Mental Health will be bringing together a wide cross section of people with a shared interest in transforming the way we live and work with mental health crises and distress.
Join a community of peers, mental health professionals, family members and policy makers, who all want to work together to restore a sense of trust, belonging and connection.
Speakers and facilitators:
Will Hall – mental health advocate, counsellor, writer, and trainer. Will is recognised internationally as an innovator in the treatment and social response to psychosis. He is especially know for his work around trauma, and a harm reduction approach to medications. 
Akiko Hart – chair of  the International Society for Psychological and Social Approaches to Psychosis UK , Hearing Voices Project Manager at Mind in Camden, and former Director of Mental Health Europe. Akiko is passionate about peer support in statutory services promoting real change.
See the full list of speakers (more to be announced soon).
Registration has opened and you can book now using this  Registration Form. Attendance costs range from £65 to £125. There are reduced fees for those with lived experience, small charities, students and NHS staff below Band 6 and LA equivalent.
There are limited bursary places for people with personal experience – either of living with mental distress or supporting someone who does – who couldn't otherwise afford to come.
If you know anyone who might benefit from this then please ask them to send an email to ask@compassionatementalhealth.co.uk saying why they are applying and what they hope to gain from the event.
---
In the news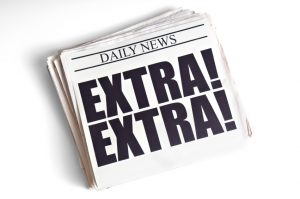 Petition launched to save mental health respite facility that keeps users out of hospital. Oakleigh House (Sanctuary House) in Menheniot near Liskeard is home to Re-Gain CIC Cornwall, a respite centre for people with mental health who may be at crisis point. Read more here.
Troubling extent of trauma and PTSD in British young people revealed. New research from King's College London suggests one in 13 young people in the UK have had post-traumatic stress disorder (PTSD) before reaching age 18. The first UK-based study of its kind, published in The Lancet Psychiatry, found 31% of young people had a traumatic experience during childhood, and those who were exposed to trauma were twice as likely as their peers to have a range of mental health disorders. Read more here.
Tech website The Register is reporting that the DWP are advertising for a company to develop software "that allows it to automate slurps of medical data on claimants".
ESA backdating widens, with average awards of £6000.
Disabled people have played a "ground-breaking" role in co-producing a major new redevelopment scheme.
The Department for Work and Pensions (DWP) failed five times to follow its own safeguarding rules in the weeks leading up to the suicide of a disabled woman with a long history of mental distress, an independent investigation has found.
There are growing concerns and calls for an urgent investigation into admissions by two police forces that they have shared information about protesters with the Department for Work and Pensions (DWP).
---
Dates for your calendar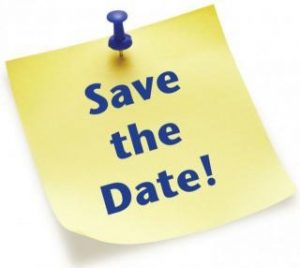 04 to 16 March in London (Battersea): Festival of Rest and Resistance – For more information, please visit this page
14 March internationally: Social Prescribing Day – To find out more about social prescribing and how to get involved, go to the SP website here.
15 March in London: Mental Capacity Action Day – Royal College of Nursing, 20 Cavendish Square, London, W1G 0RN.
If you'd like to attend, please get in touch with Maya Sooben, Mental Capacity Policy Department, Ministry of Justice. Tel – 0203 334 3127, Email – NMCF1@justice.gov.uk
21 March in London: Shaping Our Lives AGM – Voluntary Action Islington, 200a Pentonville Road, London, N1 JP. If you to attend please contact becki@shapingourlives.org.uk tel no.07956 424511
03 April in Oxford: Relating to Voices Seminar (Free to attend) – For more information, such as speakers, and to book your place, please click here.
12 May internationally: Emerging Proud Day – Click here for more information.
01 to 05 July in England: National Co-production Week – For more information please click here
---
---

GOV.UK news
New legal right  to personal wheelchair budgets and for those eligible for section 117 mental health aftercare
Caroline Dinenage, Minister of State for Care, has today announced legal rights to personal wheelchair budgets and for those eligible for section 117 mental health aftercare in response to the recent consultation.
NHS England expect that around 100,000 people will benefit from this new legal right over the next five years.
This, together with the legal right to personal health budgets by default for those in receipt of CHC (which comes into effect on 1 April) demonstrate the commitment of both the government and the NHS to the expansion of personal health budgets.
Over 40,000 people already benefit from them, including Dylan and Shelley. The NHS Long Term Plan commits to growing this to 200,000 by 2023/24.
They are a key component of the recently-announced Universal Personalised Care programme, which commits to rolling out the benefits of personalising people's care to 2.5m people by 2024.
Further details are available on the NHS England pages for personal wheelchair budgets and personal health budgets for mental health, or direct from the Communications Team.
The DWP Office for Disability Issues is seeking people to join the new Regional Stakeholder Network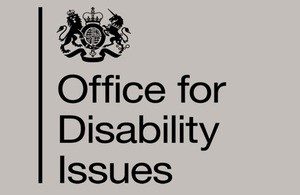 They are looking for Chairs and Members for 9 regional groups across England. Applications should be completed by 29th March 2019.
The Regional Stakeholder Network will bring the views of disabled people, local disability organisations, and organisations that represent disabled people closer to government. It will create face to face forums and provide a channel for people to share their views about policies and services that affect them.
The recruiters are seeking people that want to make a difference, either as a Chair to lead and drive the efforts of their group forward, or a Member to share their views and experiences to help government make improvements.
For more information and how to apply, please click here.
Delivering the Long Term Plan event
This conference will feature keynotes and panel discussions from speakers on issues pertinent to ensuring the NHS is fit for the future, including; the viability of government investment pledges, showcasing innovative tech-driven health and social care initiatives and spotlighting service improvements to refine the quality of care offered by the NHS; leading to a re-allocation of valuable resources and capital.
Date: Wednesday 03 April
Venue: Mary Ward House Conference & Exhibition Centre, London
Time: 09:25 – 16:05
Charity sector tickets £140.00 + £28.00 VAT
More information here.
---
Quick Links
Total Giving: donate to NSUN
The Giving Machine: raise money without any extra cost to you by shopping online
---
Disclaimer: Not all material included in this newsletter are generated by NSUN. Where possible we try to share materials which reflect the diversity (geographical and other) of an entire national network. We welcome suggestions from you, so please email the editor info@nsun.org.uk. 
Sharing is not endorsing