National Survivor User Network (NSUN) Bulletin – 26 November 2018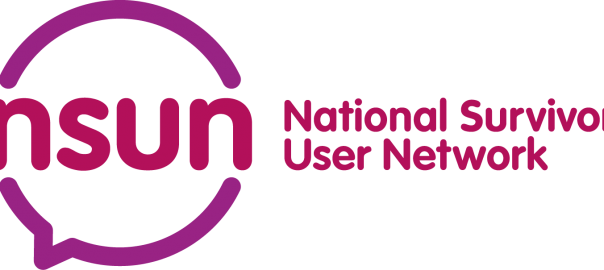 Welcome to the 26 November edition of our weekly ebulletin that contains lots of updates, news and views.
We are reviewing the Members' Manifesto and are asking members to share their thoughts and comments on what needs updating or adding by answering a few questions via a short survey. The manifesto supports our influencing work at a national level so it is important to make sure it reflects the views and experiences of our members.
If you don't receive this bulletin directly from us but would like to, you can become a member and sign up for it here.
Do email us if you have any news or information that you would like included in a future bulletin. Previous bulletins can be viewed here.
Donations to NSUN are gratefully received for this free service.
You can donate directly here.
We have a variety of ways you can support NSUN, including a few that will not cost you an extra penny, such as:
Shopping with the Giving Machine
Shopping with Smile Amazon 
The Big Give
---
NSUN News
More concerns over the Mental Health Act Review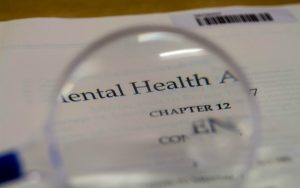 NSUN 'has raised new concerns about the approach being taken by those leading a review of a key piece of mental health legislation on behalf of the government, just weeks before they are due to publish their recommendations.' writes John Springs at DNS. We have indeed.
Read the DNS article for a complete update.
SRN seeks new working group members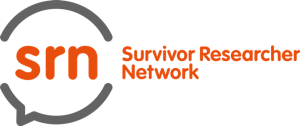 Following the launch of the SRN Manifesto and review of the future of SRN with NSUN,  we are now re-advertising for up to four new members of the SRN Working Group. We are looking for people with a range of different experiences and interests and from different communities to help develop the SRN. The working group meets and communicates online, and the positions are currently voluntary.
If you are interested in joining the Working Group, please read the Call for New SRN Working Group Members, which includes a description of the role, links to further information about the SRN, how to apply, and information on the selection procedure.
Deadline for applications: 06 December.
UPDATED 'Get to know NSUN in 3 minutes'
You can view the video here, updated with our new logo and website. Please do share!
Events – already advertised
If you haven't booked your place on already advertised events, we have collected some here.
Jobs and involvement opportunities – already shared
If there is still time to apply or get involved, you can find previously shared opportunities on this page.
---
Selected blog
Prescribed Drug Dependence: Psychiatry's Appalling Response to Alarming Research Findings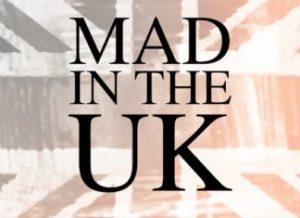 'Mainstream psychiatry has fooled the public – and perhaps themselves – into believing that (a) they are the most expert professionals in mental health, and (b) their primary interest is the public good' writes Terry Lynch.
Read his full blog here
---
Heads Count crisis cafe: Plymouth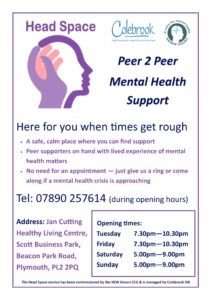 Heads Count is a user led network for people who access mental health services, carers and everyone with experience of or affected by mental health matters in and around the city of Plymouth.
They gather individuals' views, ideas and experiences and help represent these views to service commissioners and providers, to improve mental health services for the future. gather individuals' views, ideas and experiences and help represent these views to service commissioners and providers, to improve mental health services for the future.
The previously named Colebrook SW were successful in the recent tender process to deliver the City's first 'crisis café' or 'crisis space' as it's alternatively known. After consultation with local service users, carers & persons with lived experience the name "Head Space" has been selected for this newly commissioned service. Heads Count will be responsible for running & managing the Head Space project.
They are currently advertising volunteer positions. Find out more here.
For more information email or call 07890 257614
---
Petition: Stop the detention of people with autism & learning disability's in ATU's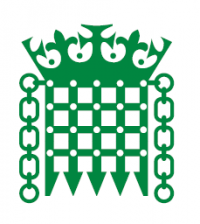 Too many people with Autism and learning disabilities are detained in Assessment and Treatment Units (ATUs), some end up being put in seclusion units, this needs to stop.
Government responds to all petitions that get more than 10,000 signatures.
At 100,000 signatures, this petition will be considered for debate in Parliament.
To sign this petition, please click here
---
Petition:Stop making people travel unfair distances for disability assessments

People with long term disabilities are often asked to attend assessment centres that are too far for them to travel. This causes undue stress and expense as they are also being asked to pay up to £40 for private letters from their GP to prove they can't make the journey.
People who are on benefits due to ill health, cannot afford to pay for private letters. There is a risk that people who are entitled to PIP or ESA will lose out, causing hardship and suffering.
To sign this petition, please click here
---
Workshops: trauma informed care in women's mental health services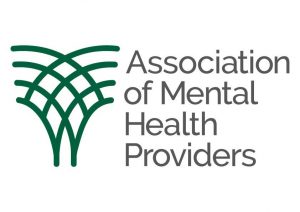 Centre for Mental Health and Mental Health Foundation will be running a half-day workshop on trauma-informed care for women, an approach that is fundamentally concerned with creating conditions that reduce harm and promote healing in individuals who have experienced trauma.
The two national mental health charities are carrying out research on women's mental health support in order to make practical recommendations for services to use in the future.
They are keen to benefit from the perspectives of a wide-range of people who have experienced trauma-informed care or who have an interest in it.
Through the workshop discussions, the organisers hope to gain an insight into the different ways in which trauma-informed care is understood, applied and experienced by service users, carers and other professionals.
If you are a woman who has received trauma-informed care in any setting, or a professional who has worked with trauma-informed approaches, and you would be interested in attending the workshop and contributing your experiences, please contact Jo Wilton at Centre for Mental Health (jo.wilton@centreformentalhealth.org.uk / 020 7717 1558)
Tea and coffee will be included, and an honorarium of £45 will be offered to attendees with lived experience.
There are two workshops being planned, one in Durham and one in London.
Durham
Date: 29 Nov 2018
Time: 02:00pm – 05:00pm
Venue: The Durham Marriott Hotel – Royal County, Old Elvet, Durham, DH1 3JN
London
Date: 10 Dec 2018
Time: 02:00pm – 05:00pm
Venue: Colechurch House, 1 London Bridge Walk, London, SE1 2SX
---
Job opportunity: Development Worker with Mind in Camden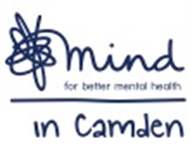 Part time role, closing date 06 December.
Voices Unlocked (Mind in Camden) are seeking a motivated, creative and confident individual for the post of development worker in our innovative project to establish a network of peer support groups and deliver specialist support for people in prison, secure units or Immigration Removal Centres who hear voices, see visions or have other unusual sensory experiences.
Funded until 31st March 2020, this post will give the right person an opportunity to develop an established and renowned project.
For more information and to apply, please click here
---
Take part in NICE consultations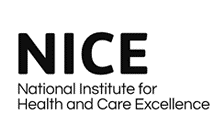 NICE are consulting on proposals to refresh the following quality standards:
QS14 Service user experience in adult mental health services
QS15 Patient experience in adult NHS services
NICE QS14 Service user experience was published in 2011, and QS15 Patient user experience in 2012.
Both quality standards will be fully updated once the NICE guideline on shared decision making  publishes in 2021, by which time they will be 10 years old.
In the meantime, to ensure they continue to be fit for use and as easy to use as possible NICE are proposing an interim refresh of both quality standards.
This consultation aims to give stakeholders the opportunity to comment on proposals to merge existing quality statements that focus on similar or overlapping actions.
QS14 and QS15 refresh: quality standard consultation
Please submit your comments on the form listed on the website and ensure all relevant fields are completed.
Responses must be submitted by 5pm on Friday 7 December 2018.
---
Help get answers for Tim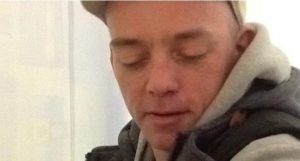 Katie is raising funds via Crowd Justice for Legal Aid to find answers following the tragic death of her brother.
Her brother Tim was failed in his Mental Health Care: help them get #Answers4Tim
To support this cause, please click here
---
Research: What support do individuals with experience of psychosis want when discontinuing neuroleptic medication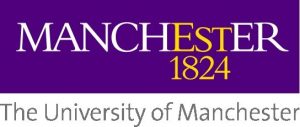 This study involves talking to people with experience of psychosis about what support they believe is wanted when discontinuing neuroleptic medication.
The study involves completing a 30 minute online questionnaire to rate statements about the type of support that is wanted when deciding whether to discontinue neuroleptic medication.
You will be asked to rate the statements based on their level of importance. Approximately one month later, you would be asked to complete another 30 minute online questionnaire to rerate the same statements again based on their level of importance.
It is hoped that the findings of the study will help us to understand how support for individuals discontinuing antipsychotics can be provided in the future.
For a full research briefing paper, please contact Annabel Green at Manchester University – annabel.green@postgrad.manchester.ac.uk
---
Healthwatch Southwark public event:help in a mental health crisis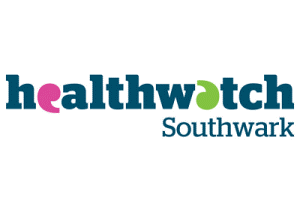 Join in and hear what local people want from Mental Health Crisis Care Services.
Date: Thursday 29 November
Time: 5.30pm – 8.00pm
Venue: Cambridge House, 1 Addington Square, Camberwell, SE5 0HF
Healthwatch Southwark have been exploring the experience of entering mental health crisis care in Southwark for the past nine months.
Healthwatch Southwark will be launching their initial findings at this event and would like to invite you to come along to share your perspective, provide valuable feedback on the conclusions, and support recommendations for next steps.
The event is free. To book your place, please click here
---
Free online course from NHS England and London South Bank University

Developing Effective Networks for Change and Improvement (DEN4CI)
Free online CPD-accredited course running from January to April for people involved in leading and facilitating networks for change and improvement in health and care
Key topics include network purpose & function, engaging your network members, creating value and impact for your network, and network sustainability
For full course details including dates and accreditation details
For more information and how to enrol, please click here
---
In the news
Does politics trigger mental ill health?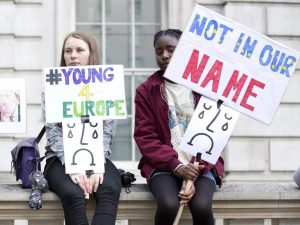 The Independent
Antidepressant prescriptions increased in the wake of brexit vote, says study
The Evening Standard
More should be done to promote mental wellbeing during times of "economic uncertainty or political upheaval".
The Huffpost UK
Findings suggest mental health service provision may need to be strengthened during periods of national uncertainty and anxiety
UN Special Rapporteur visit – government reaction and further reporting
Disability News Service
The minister for disabled people is refusing to apologise to MPs for misleading them about a report by a UN human rights expert on the UK's record on causing and addressing extreme poverty
The government's new universal credit benefit system could "wreak havoc" and has created a "digital barrier" that prevents many disabled people and other disadvantaged groups from accessing the support they are entitled to.
MHRN protest – what happened
Members of the Mental Health Resistance Network (MHRN) were outside a conference in central London on Tuesday to protest at the "deeply harmful" impact of mental health services on the wellbeing of people living with mental distress.
---
Prevention better than cure
This policy paper sets out the government's vision for putting prevention at the heart of the nation's health. For more information and to download the paper, please click here.
Health and wellbeing fund 2019/20 – children and young people's mental health
The Voluntary Community and Social Enterprise (VCSE) Health and Wellbeing Fund 2019/20 on Children and Young People's Mental Health has been launched.  The fund is part of the VCSE Health and Wellbeing Programme and each round focuses on a specific theme.
This round will provide grants of up to £510,000 over three years, to organisations to expand and evaluate current projects improving the mental health of children and young people, particularly supporting those going through life changing events. All grants are subject to yearly business planning processes.
Deadline for applications from VCSE organisations is 12noon on Friday 15 February. Further information can be found here.
---
Quick Links
Our Website
Get to know NSUN in 3 minutes
Contact Us
Total Giving: donate to NSUN
The Giving Machine: raise money without any extra cost to you by shopping online
---
Disclaimer: Not all material included in this newsletter are generated by NSUN. Where possible we try to share materials which reflect the diversity (geographical and other) of an entire national network. We welcome suggestions from you, so please email the editor info@nsun.org.uk.
Sharing is not endorsing