National Survivor User Network (NSUN) Bulletin – 28 January 2019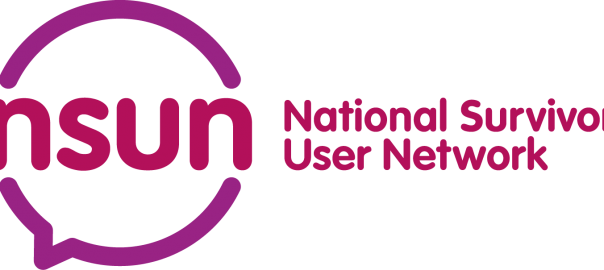 Welcome to the Monday 28 January 2019 edition of our weekly ebulletin, our first of the year. As usual it contains lots of news, views and updates.
If you don't receive this bulletin directly from us but would like to, you can become a member and sign up for it here.
Do email us if you have any news or information that you would like included in a future bulletin. Previous bulletins can be viewed here.
Donations to NSUN are gratefully received for this free service.
You can donate directly here.
We have a variety of ways you can support NSUN, including a few that will not cost you an extra penny, such as:
Shopping with the Giving Machine
---
NSUN News
A short video and the Soap Boxes from our Members' Event in October 2018 is now available. You can also browse our Annual Report 2017-2018 here.
You can view the Principles of Peer Support Charter here.
———————————————————————————————————–
The Value of User-led Groups – 2019 campaign
In 2017 we reported that over 150 groups in the NSUN membership had closed. These figures continued to rise to over 200 in 2018. This is having a deep impact on collectives of oppressed and marginalised people who have been campaigning to have a voice, lobbying for legislative changes and self-organising to make things better.
User led groups have traditionally been about self-help, advocacy, peer (mutual) support and campaigning. They are founded on shared, core values which have arisen from the individual and collective experiences of people.
We define what makes a user-led group in terms of value, power and knowledge. An organisation must be able to demonstrate the following if it is to be considered a user-led organisation:
It is based on clear values of independence, inclusive involvement and peer support
Disabled people and/or people with lived experience of distress control the organisation through leadership of decision-making
It is uniquely identified by the direct lived experience and full inclusion of disabled people and/or people with lived experience of distress
This will be our main campaign for 2019. Please share any of your experiences and concerns as we gather our own stories to help others understand and realise both the value of and the crisis facing our groups.
Contact us by email at info@nsun.org.uk.
———————————————————————————————————–
UPDATED 'Get to know NSUN in 3 minutes'
You can view the video here, updated with our new logo and website. Please do share!
Events – already advertised
If you haven't booked your place on already advertised events, we have collected some here.
Jobs and involvement opportunities – already shared
If there is still time to apply or get involved, you can find previously shared opportunities on this page.
---
Selected blogs: Holocaust Memorial Day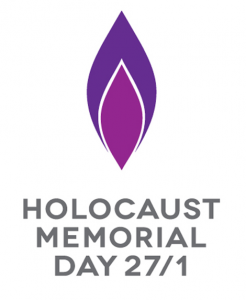 Holocaust Memorial Day: remembering the psychiatric patients who were victims of Nazi persecution
'One of the less well-known aspects of Nazi policy was the genocide that included the slaughter of up to 275,000 psychiatric patients. The majority of them, like me, had a diagnosis (…). A further 400,000 people were sterilised on medical grounds.'
Two years ago, David Crepaz-Keay was calling upon us to not forget that, among the many minorities they persecuted, the Nazis had included people with mental health difficulties.
This year, David's blog is especially relevant as ideologies dangerously close to Nazism seem to appeal to some people and, in the UK, the political discourse around Human Rights is one of disdain, with Philip Alston's report on extreme poverty and human rights being ignored.
Read David's blog here
Holocaust Educational Trust Blog 
In this powerful blog written ahead of Holocaust Memorial Day 2015, journalist Hugo Rifkind reflects on why we must all take a moment to remember.
Read the full piece here.
---
Mark Brown kicks off the Centre for Mental Health's 'writer in residence programme'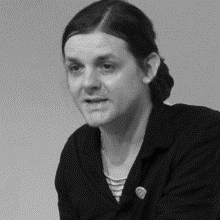 The Centre for Mental Health's writer-in-residence programme launched in January 2019, and 'aims  to support new and existing writers with an interest and experience in mental health to share their knowledge, create new ideas and offer their thoughts on a broad range of issues.'
Over time, the Centre says that it 'hopes to offer a platform to more writers with a diverse range of experiences, ideas and perspectives and reach out to more people to debate about mental health in society.
In this first piece Mark Brown reflects on the impact social media is having on the mental health community. You can read it in three parts or down load the full document here.
---
Work with a peer-led underground theatre in Coventry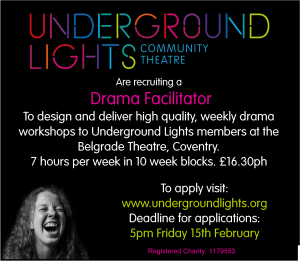 Underground Lights is looking for a part-time Drama Facilitator to run workshops in Coventry.
If you have lived experience of homelessness and/or mental distress – Underground Lights is particularly interested in hearing from you!
Closing date: 15 February
For more information and to apply, please visit this page
---
Take part in Survivors Poetry's Open Mic session this February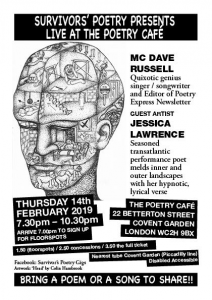 Survivors Poetry presents their monthly event around well-being with people willing to share their experiences about coming back from mental troubles.
Date: 14 February
Time: 07:30pm – 10pm
Venue: Poetry Cafe, 22 Betterton St, Covent Garden WC2H 9BX
Cost: from £1.50 to £3.50
Please arrive half an hour early if you wish to perform.
Due to the open-mic element of this event the venue owners cannot guarantee the content and therefore require all under 18s to be accompanied by a consenting adult
---
.
An evening of art and wellbeing at Tate Britain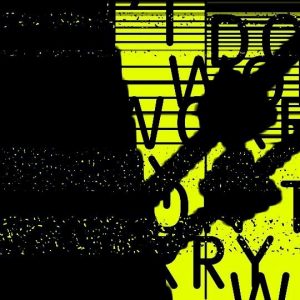 'Late at Tate Britain: don't worry' invites you to ease your mind at a time of political and economical uncertainty.
Enjoy the Tate Collective Producers' response to the work of Martin Creed. Expect a mix of talks, performance, workshops and music to explore art and well-being.
Date: 01 February
Time: 06pm – 08:30pm
Venue: Millbank, London SW1P 4RG
Cost: free
For more information, please click here
---
Inquest opens into death of man in community mental health services

Timothy McComb was 38 when he died in the transitional supported housing where he lived, Cottingley Court in Leeds, on 26 August 2016. He was under the care of East North East Leeds Community Mental Health Team. The inquest into his self-inflicted death will open this Monday.
Timothy's siblings, Jason, Katie, Natasha and Robynn said: 'Timothy needed and wanted help. Unfortunately, we believe he didn't get the help he needed and now he is gone.'
For more about this story, please click here
---
Leicestershire Partnership NHS Trust invites you to help shape its services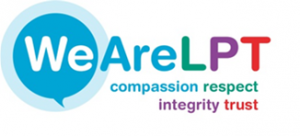 Do you access Leicestershire Partnership NHS Trust services? Help them shape patient experience and involvement priorities for 2019-20 over a cuppa and a cake on Tuesday 5th March.
Tell them what 'matters most' to you in regards to care and treatment
 How can they reward and recognise patient and carer involvement?
Help them to review the questions for a new community mental health patient experience survey
Consult on their Quality account
Date: 05 March
Time:10am – 12:30pm
Venue:NSPCC, 3 Gilmore Close, LE4 1EZ
To book your place please email LPTpatientexperience@leicspart.nhs.uk.
---
Recovery Devon Development Fund 2019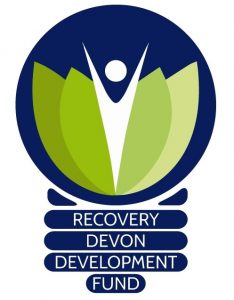 Recovery Devon are giving away up to £750 for recovery-focused projects across Devon and welcome applications from people with lived experience of mental health challenges.
A one-page project overview is all that's needed for the first round.
Deadline for applications is February 8th 2019.
For more information please click here
---
Spotlight on young people's mental health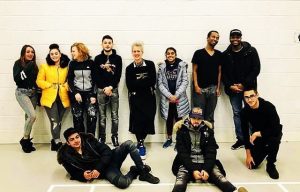 It's Children's Mental Health Week from Mon 4 Feb to Sun 10 Feb and Thrive LDN is working with the London Borough of Ealing as they put a spotlight on supporting the mental health of young people.
Street artist The Fandangoe Kid is running workshops with young people in the borough to produce a large scale artwork for public display. This will tie in with Ealing Council's campaign to raise awareness in the borough, grow the movement, and support their residents to take action.
There will also be a special Discover Storytelling session for young children and their parents in the borough, taking place on Sat 9 Feb at 11am – 12 midday in Southall Park Children Centre, Green Drive, Southall, UB1 3AZ.
---
Changing the way we talk about poverty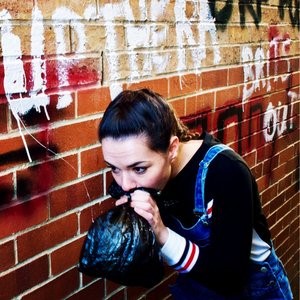 Project Twist-It is a hub for stories about poverty that are hidden from view. People with experience of poverty feel their stories and viewpoints are not heard – or are misrepresented.
On its website, Project Twist-It is sharing these stories through original writing, film, audio, animation and much more.
Take a look here
---
Depression as a battle with mystical spirit animals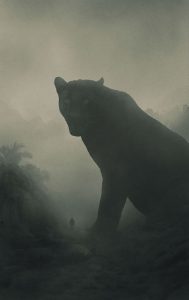 Polish artist and graphic designer Dawid Planeta summons gigantic beasts in his series of grayscale illustrations set in a mysterious land.
Titled Mini People in the Jungle, his work explores the artist's personal experience with depression, visualizing the mental journey through dark times.
Planeta explains, "It's a story of a man descending into darkness and chaos in search of himself."
Despite the difficulty of dealing with depression, Planeta managed to channel his feelings into creativity. "Depression—it's not easy to deal with, but when you try, you can stop thinking about it as a weakness and turn it into something brilliant," he says.
To see the Mini People in the Jungle series of graphics, please click here
---
Refugees: Home, Homelessness, Mental Health and Wellbeing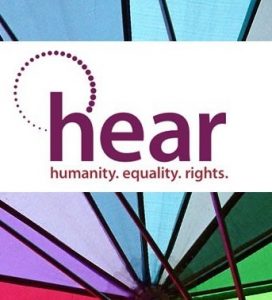 HEAR would like to invite you to REAP's networking conference Refugees: Home, Homelessness, Mental Health and Wellbeing that will be followed by a meeting on Campaigning for BAMER Mental Health.
Date: 30 January
Time: 09.15pm – 03:00pm
Venue: Hayashen, 105a Mill Hill Road, Acton, London W3 8JF
A networking, information sharing and collaboration planning event for people concerned about the impact of homelessness and insecure housing and futures for refugees and asylum seekers in London, linked with mental health, ill health and wellbeing.
Please email sarah@reap.org.uk to book a place telling her about any access or dietary needs.
Let Sarah know if you want to:
• have a hotspot (2 minutes to raise an issue or talk about your work)
• facilitate a table discussion – and the topic you would be keen to discuss
• bring materials to display / give out
FREE networking lunch and Campaigning Workshop on mental health equality for refugees from 13:00 – 15:00.
Campaigners including Race on the Agenda, CSO, Tamil Community Centre, CAIA and who have been working together on a Mental Health Equality Campaign in West London #HardlyHardToReach will present their work with North West London Collaborative of Clinical Commissioning Groups (CCGs), discussing campaign goals, challenges and impact.
This will be followed by a workshop on ongoing campaigning goals and lobbying plans. We will be making connections, hearing about ideas and opportunity to influence and hopefully getting commitments from those in the room that will take the campaign forward.
If you are ONLY interested in coming to the afternoon please email mhairi@reap.org.uk
---
Coming up: Time to Talk day (07 February)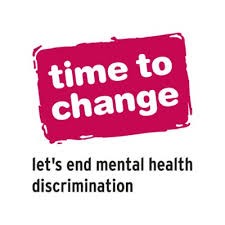 Time to Talk day, an initiative by Time To Change, is 'all about bringing together the right ingredients to have a great mental health conversation'
This year, you are invited to order a 'chatterbox', which includes tea and biscuits along with posters, postcards, tips cards and conversations starters.
For more about time to talk day, please visit this page
Do you feel there should be one dedicated day to talk about mental health? Or should every day be a good day for the conversation? Please let us know at info@nsun.org.uk
---
Survey on 'personality disorder' and autism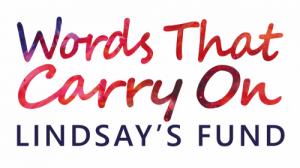 Words That Carry On is a fund dedicated to investing in mental health research.
It has been set up in memory of Lindsay Riddoch, an ardent advocate for better mental health services who was intent on ensuring people who lived with mental health problems had their voices heard.
Words that Carry On emerged from a family and friends discussion on how to celebrate Lindsay's life. You can read more about it here.
Words that Carry On have been fundraising for 9 months and now need to prioritise actions. They are interested in personality disorder and autism and have been scoping what areas might usefully benefit from further research.
Please consider helping by having your say and filling out a short survey (deadline is 15th February). It only takes a few minutes to complete!
---
SCIE is looking for new trustees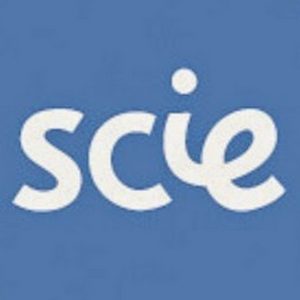 The Social Care Institute for Excellence (SCIE) is a leading improvement support agency and an independent charity working with organisations that support adults, families and children across the UK.
SCIE is looking for new trustees to join its board. SCIE particularly welcomes people with mental health issues who have an experience or an interest in social care to apply.
Closing date: 28 January
For more information about this role, please click here
---
Discount offer on HC-UK mental health conferences

HC-UK's mental health conferences and masterclasses focus on a number of topics helping those working in mental health or with mental health service users have an increased understanding of the service user experience and look at issues such as capacity and consent, co-morbidity and psychological therapies.
HC-UK offer NSUN members 20% discount by quoting ref: HCUK20NSUN when booking.(*Cannot be used in conjunction with any other offer.  Full T&Cs available upon request.)
For a list of upcoming conferences please click here
---
In the news: benefits and rights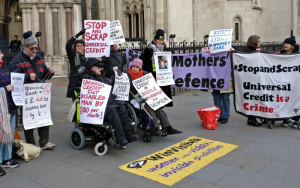 Mentally ill claimants are more than twice as likely to be refused disability benefits says Welfare Weekly.
Disability News Service reports that Amber Rudd has been accused of misleading MPs on universal credit by exaggerating jobcentre visits.
DNS also tells us that Disabled activists have protested outside the Royal Courts of Justice to draw attention to the continuing harm caused by universal credit, as the high court hears a legal challenge that aims to brand the government's policy "irrational" and "discriminatory".
the Canary reports that, at long last, the DWP has admitted 21,000 people died waiting for benefits.
Independent network Open democracy have written an in depth article on benefit cuts breaching international human rights law.
As we are on the topic of our rights, there are worrying news, as Theresa May intends to repeal the Human Rights Act after Brexit.
---
Mental Capacity Action Day 2019
This year's Mental Capacity Action Day will take place on Friday 15 March 2019 at the Royal College of Nursing, 20 Cavendish Square, London, W1G 0RN.
If you'd like to attend, please get in touch with Maya Sooben, Mental Capacity Policy Department, Ministry of Justice.
Tel – 0203 334 3127, Email – NMCF1@justice.gov.uk
---
Loneliness and social Isolation survey

Loneliness (the feeling of being alone – regardless of how many people you know) and social isolation (having few contacts) are becoming recognised as pressing issues in our society.
FaithAction is currently running a survey to find out what faith-based organisations are doing to tackle loneliness and social isolation.
From parent and toddler clubs to shared meals to befriending schemes and drop-ins, they know that there are things going on all over the place, and they want to highlight how much is happening and the difference it is making.
You can help by filling in this questionnaire.
If you would like further information about the project, please contact Rodie Garland: rodie.garland@faithaction.net / 07896 800 820.
---
The NHS long term plan explained

On 7 January, the NHS long-term plan was published, setting out key ambitions for the health and care service over the next 10 years.
In this explainer, the King's Fund sets out the main commitments in the plan and provide its view of what they might mean, highlighting the opportunities and challenges for the system as it moves to put the plan into practice.
You can view the explainer here
---
Get set for Emerging Proud Day international party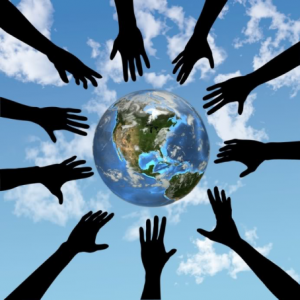 Emerging Proud is a campaign that reframes mental distress as a transformation progress.
#Emerging Proud day on 12 May 2019 is set to be extra special; not only will the team be launching the Kinda Proud  book, spearheaded by the inspirational Dr Nicole Gruel, but hosting an online event and encouraging worldwide conversations around the topic of NOTEs (Non- ordinary transcendent experiences)… except we know they are actually quite 'normal'!
Will you join in and help to bring voices to the collective?
Click here for more information.
---
GOV.UK news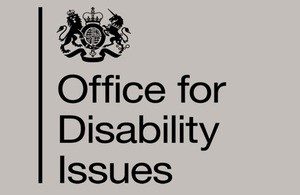 The DWP Office for Disability Issues is seeking people to join the new Regional Stakeholder Network
They are looking for Chairs and Members for 9 regional groups across England. Applications should be completed by 29th March 2019.
The Regional Stakeholder Network will bring the views of disabled people, local disability organisations, and organisations that represent disabled people closer to government. It will create face to face forums and provide a channel for people to share their views about policies and services that affect them.
The recruiters are seeking people that want to make a difference, either as a Chair to lead and drive the efforts of their group forward, or a Member to share their views and experiences to help government make improvements.
For more information and how to apply, please click here
VCSE Consultation Survey on Health & Work
The UK Health Forum in partnership with the Race Equality Foundation, National LGB&T Partnership and the Mental Health Consortium is conducting a scoping and consensus building exercise to:
Recognise what Voluntary Community and Social Enterprise (VCSE) health focused organisations are already doing as employers to support disabled employees and employees with long-term conditions to stay in work;
Recognise what VCSE health focused organisations are already doing as advocates to support disabled people and people with long-term conditions to stay in work;
Highlight the key points which health focused organisations are in agreement on in relation to health and work for disabled people and those with long-term conditions;
And identify principles for continued action.
This project is being developed through a consultative process with project partners, expert advisers, Health and Wellbeing Alliance members, and the wider VCSE sector.
They are now conducting a short survey of VCSE health focused organisations.
The survey will be open until 15 February 2019 and should take you no more than 10 minutes to complete.
ACCESIBILITY: If you would like to participate in this survey but need it in a different format please contact us. If you have any questions regarding the survey or the project at large please contact Becca Stacey (rebecca.stacey@ukhealthforum.org.uk).
LGBT National Advisor Role
The Government LGBT Action Plan, sets out how it will advance the rights of LGBT people and improve the way that public services work for them.
The Plan committed Government to improving the health and social care of LGBT people, and their experience of healthcare. To deliver this, we are now recruiting a National Adviser post. The Adviser will work across the NHS to ensure that the needs of LGBT people are considered throughout the health system; and work to improve healthcare professionals' awareness of LGBT issues so they can provide better patient care.
The National Adviser will work as part of a dynamic team in NHS England to deliver this work. The post is now advertised here.
Deadline for applications is 3rd February 2019
NHS England: Patient and Public Voice Partners needed for Quality of Life after cancer treatment project
NHS England is seeking to recruit Patient and Public Voice (PPV) Partners to join the Steering Group for the Quality of Life after cancer treatment project. The group has been established to support NHS England to deliver a pilot project. The aim of the pilot project is to test whether collecting data about Quality of Life from cancer patients can help us to better understand quality of life after cancer.
The role of  PPV Partners on the committee will be to:
Represent a range of people affected by cancer who use health services in England.
Use their experience and knowledge to provide advice on how proposals may impact on people with cancer.
Draw on the views and experience of other cancer support or community groups (if they are a member), so that the work is informed by a broad range of perspectives.
Constructively challenge the thinking of healthcare professionals where/when necessary.
PPV Partners can receive an involvement payment of £150 per day (more than four hours) or £75 per half day (four hours or less) for an estimated commitment of six days per year. NHS England will reimburse standard rate travel expenses and subsistence in line with the NHS England Patient and Public Voice Expenses policy. Membership of the group is for 12 months initially, at which point membership will be reviewed.
The deadline for applications is Friday 15 February 2019.
For more information, or to request an application pack, please contact Bijal.Purohit@nhs.net
---
Quick Links
Total Giving: donate to NSUN
The Giving Machine: raise money without any extra cost to you by shopping online
---
Disclaimer: Not all material included in this newsletter are generated by NSUN. Where possible we try to share materials which reflect the diversity (geographical and other) of an entire national network. We welcome suggestions from you, so please email the editor info@nsun.org.uk. 
Sharing is not endorsing