National Survivor User Network (NSUN) Bulletin – 4 February 2019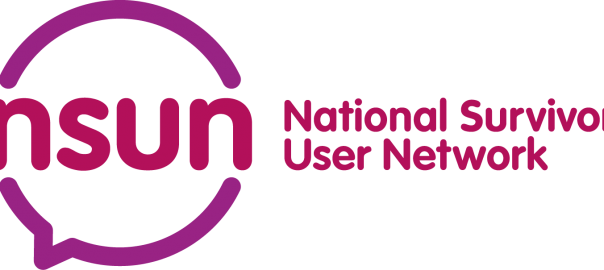 Welcome to the Monday 04 February 2019 edition of our weekly ebulletin, our first of the year. As usual it contains lots of news, views and updates.
Alongside other news, this week we feature LGBT History Month, and we focus on young people's mental health, as February is also host to Children Mental Health Week (04 to 10 February).
Time To Talk Day is on 07 February, this coming Thursday.
If you don't receive this bulletin directly from us but would like to, you can become a member and sign up for it here.
Do email us if you have any news or information that you would like included in a future bulletin. Previous bulletins can be viewed here.
Donations to NSUN are gratefully received for this free service.
You can donate directly here.
We have a variety of ways you can support NSUN, including a few that will not cost you an extra penny, such as:
Shopping with the Giving Machine
---
NSUN News
A short video and the Soap Boxes from our Members' Event in October 2018 is now available. You can also browse our Annual Report 2017-2018 here.
You can view the Principles of Peer Support Charter here.
———————————————————————————————————–
The Value of User Led Groups – 2019 campaign
In 2017 we reported that over 150 groups in the NSUN membership had closed. These figures continued to rise to over 200 in 2018. This is having a deep impact on collectives of oppressed and marginalised people who have been campaigning to have a voice, lobbying for legislative changes and self-organising to make things better.
User led groups have traditionally been about self-help, advocacy, peer (mutual) support and campaigning. They are founded on shared, core values which have arisen from the individual and collective experiences of people. We define what makes a user-led group in terms of value, power and knowledge. An organisation must be able to demonstrate the following if it is to be considered a user-led organisation:
It is based on clear values of independence, inclusive involvement and peer support
Disabled people and/or people with lived experience of distress control the organisation through leadership of decision-making
It is uniquely identified by the direct lived experience and full inclusion of disabled people and/or people with lived experience of distress
This is our main campaign for 2019. Please share any of your experiences and concerns as we gather our own stories to help others understand and realise both the value of and the crisis facing our groups.
Contact us by email at info@nsun.org.uk.
———————————————————————————————————–
UPDATED 'Get to know NSUN in 3 minutes'
You can view the video here, updated with our new logo and website. Please do share!
Events – already advertised
If you haven't booked your place on already advertised events, we have collected some here.
Jobs and involvement opportunities – already shared
If there is still time to apply or get involved, you can find previously shared opportunities on this page.
---
Service User Involvement Directorate to close at Together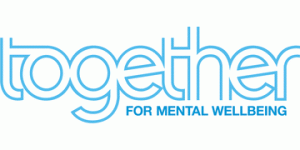 After 15 years the flag ship Service User Involvement Directorate (SUID) at Together for Mental Wellbeing is closing due to restructuring and the launch of a new five year strategy.
CEO Linda Bryant explains that the changes are being made 'to ensure that service user involvement and leadership becomes more explicitly part of our organisational DNA and embedded within all areas of our operations, service delivery and support services – from finance to workforce development to property management.
SUID has led on so many internal and external initiatives over its 15 years, including the hosting of NSUN in its first three years of existence. SUID was also a partner in the development of the 4Pi National Involvement Standards and has continued to be been an important supporter and ally of NSUN.
Angela Newton, and previously Anne Beale, have been inspirational leaders of the Directorate. It has been a truly unique feature that positively challenges traditional provider structures and hierarchies through a very high level example of 'user leadership'.
We at NSUN would like to formally thank everyone who has worked in and with the Directorate for your contributions to the cause and the support you have so generously given to NSUN.
Read the full announcement here.
---
Selected blogs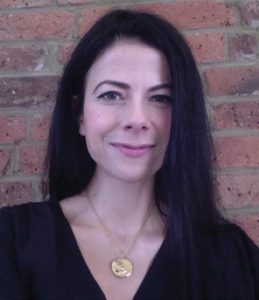 NHS therapy is a quick fix for the state – and the poorest patients lose out
'The middle classes can pay to find the space they need to break down and recover from mental illness, but those on benefits are left with a system which puts sticky plasters on the gaping wounds of pain' says Jay Watts.
Read the full piece here
War and propaganda – mental health services
'There is a file on my computer recording my engagement in twenty years of mental health activism. This file was initially entitled Mental Health. But I have been driven to rename it. It is now entitled The War. I do not use the term lightly', writes Mary O'Reilly.
To read Mary's report from the frontlines in Liverpool, please click here
---
Manchester User Network mourns peer advocate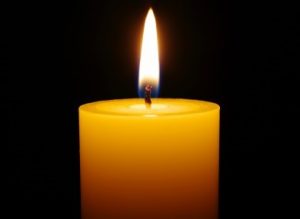 Alan Shatsman passed away on October 5th 2018, and the Manchester User Network is still waiting for the cause of death or whether his case will go to an inquest.
Alan was an actor as a young man and was in the film "the virgin Soldiers" and later worked as a civil servant.
He became ill in 1976 and was sectioned many times. He always used to say how peer advocacy was what worked the best.
---
LGBT History Month 2019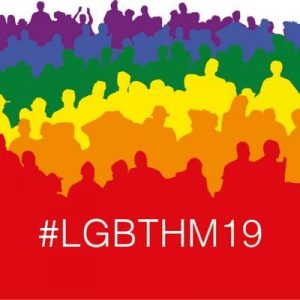 This year's theme is peace, reconciliation and activism.
The LGBT History Month website offers a resource and education pack, an interactive calendar of events (check out your area), a full listing of free events happening in the UK and abroad during February/March, a link to a conference and much more.
Parliament has organised a 75 minute guided tour which highlights the significant part played by LGBT people in the UK Parliament as leaders, legislators, activists, lobbyists and monarchs. This takes place twice, on the 16 and 23 February. To attend, please visit Pride at Parliament
---
Work with a peer-led underground theatre in Coventry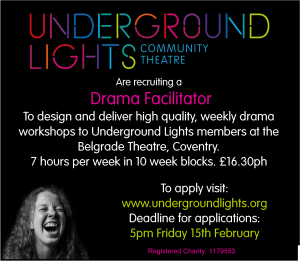 Underground Lights is looking for a part-time Drama Facilitator to run workshops in Coventry.
If you have lived experience of homelessness and/or mental distress – Underground Lights is particularly interested in hearing from you!
Closing date: 15 February
For more information and to apply, please visit this page
---
Take part in Mind's information forums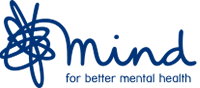 Information forum sessions are meetings held quarterly by Mind's Information team to talk through the user feedback Mind has received on a number of topics, discuss new topics Mind intends to research and produce information on, and think about what sorts of changes are needed to ensure Mind's info is as up-to-date, relevant and as useful to people as possible.
This month, Mind is looking for people who have lived experience of trauma, for a meeting which is a starting point to review the trauma information that Mind shares. 
two people to visit Mind's information team in London for its next Information Forum meeting on Wednesday 27th February (arriving latest 2.15pm, for a 2.30-4.30pm meeting).
The deadline for applications is Monday 11th February at 9am
Mind will give you £100 to say thanks and will pay for your travel expenses.
If you'd like to apply, please visit this page
---
Relating to voices seminar in Oxford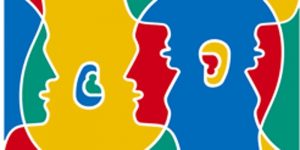 A workshop organised by the Educational Voice-Hearing Network in the Collaborating Centre for Values-based Practice in Health and Social Care, St Catherine's College, Oxford University.
Lunch included.
Date: 03 April
Time: 10am – 04pm
Venue: St Catherine's College, Oxford University, St Catherine's College,Oxford University, Manor Road, Oxford OX1 3UJ
Cost: free
For more information, such as speakers, and to book your place, please click here.
The organisers told us that you should book early as they anticipate a lot of interest.
---
Exploring our emotional response to money

Confidence with your money and finances is more than increasing savings and spending less.
Experiences, emotions and communication about money all impact your relationship to money.
Talk for Health and Made of Money have teamed up to deliver a financial wellbeing course that recognises the many aspects of money. Through activities and discussions they will unpack the values and attitudes to money that people hold.
Date: 12 February
Time: 06pm – 08pm
Venue: Upper Street, London N1 2UD
Cost: free
For more information and to book a place, please click here
---
Festival of rest and resistance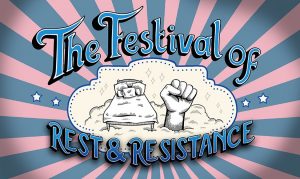 For two weeks in March, The Festival of Rest & Resistance takes over Battersea Arts Centre to showcase the very best of the UK's disability arts scene. Everyone is welcome. Come and discover new performance, enjoy laugh-out-loud comedy, share your ideas at an open discussion and bring your best dance moves to the Restful Rebels Ball.
Dates: 04 – 16 March
Venue: Battersea Arts Centre, Lavender Hill, London SW11 5TN
For more information, please visit this page.
---
Make DLA/ PIP assessment companies liable for wrongly rejected claims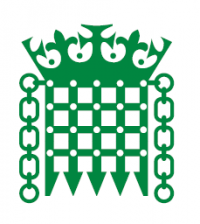 Countless disabled and individuals severely in need are not being awarded what they are rightly entitled to.
Furthermore, those already in recipient of DLA/PIP are having their awards completely taken away. Companies must be fined when appeals succeed to make them assess claims properly.
To add your name to the petition please click here.
---
Take part in Survivors Poetry's Open Mic session this February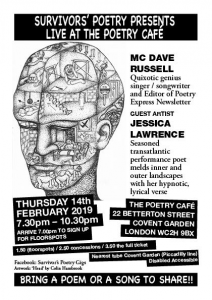 Survivors Poetry presents their monthly event around well-being with people willing to share their experiences about coming back from mental troubles.
Date: 14 February
Time: 07:30pm – 10pm
Venue: Poetry Cafe, 22 Betterton St, Covent Garden WC2H 9BX
Cost: from £1.50 to £3.50
Please arrive half an hour early if you wish to perform.
Due to the open-mic element of this event the venue owners cannot guarantee the content and therefore require all under 18s to be accompanied by a consenting adult.
---
Calling young mental health writers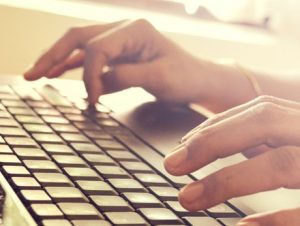 Here's your chance to have your voice heard.
McPin is looking for young people aged 13-24 to write about a mental health topic of their choice.
It can be related to personal experiences if you like.
McPin will offer you a £20.00 Amazon voucher as a thank you for:
An article between 600-1000 words about a mental health topic related to children and young people
The article should mention mental health research, e.g. would you like to see more research done in this area? Is there some research that's been in the news related to this area?
Article must be suitable and appropriate for a young audience
Interested? Contact Rachel: racheltemple@mcpin.org
---
Become a young ambassador for OCD-UK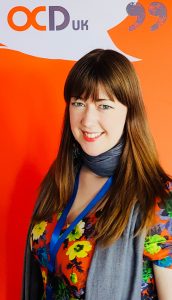 OCD-UK are running three different projects related to children and young people.
They are looking for young ambassadors to represent these projects.
This would involve working with other young people, sharing stories and helping to raise awareness of OCD.
Click here to find out more.
If you're interested in getting involved, please get in touch with Sue by email: sue@ocduk.org or call: 07495 557405.
---
'Let's talk mental health' project: fancy being interviewed?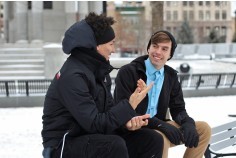 Following the success of the first series of Let's Talk Mental Health, the organisers are looking for young people to appear in the second series.
The series will include a recorded discussion between a young person with lived experience of mental health difficulties, and a young professional working in a mental health related field.
The series will be shared on various social media platforms including YouTube and Twitter. For taking part, you'll be offered a participation fee and will be reimbursed for any expenses incurred during filming.
Interested? Get in touch with: mentalhealth.fellow@kcl.ac.uk
---
Young people's mental health this February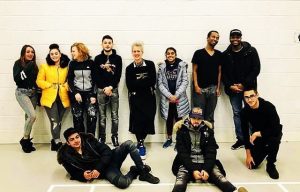 It's Children's Mental Health Week from Mon 4 Feb to Sun 10 Feb and Thrive LDN is working with the London Borough of Ealing as they put a spotlight on supporting the mental health of young people.
Street artist The Fandangoe Kid is running workshops with young people in the borough to produce a large scale artwork for public display. This will tie in with Ealing Council's campaign to raise awareness in the borough, grow the movement, and support their residents to take action.
There will also be a special Discover Storytelling session for young children and their parents in the borough, taking place on Sat 9 Feb at 11am – 12 midday in Southall Park Children Centre, Green Drive, Southall, UB1 3AZ.
---
Invite your MP to Mind's housing event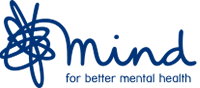 On Tuesday 5 February, Mind will be in Parliament bringing together MPs, people with mental health problems and local Minds to talk about the massive impact housing has on mental health.
This event will be an opportunity for MPs to learn from people with experience of mental health and housing issues.
If you'd like your MP to take part, please use this form to invite them.
---
Coming up: Time to Talk day (07 February)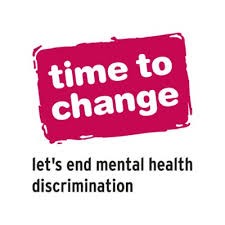 Time to Talk day, an initiative by Time To Change, is 'all about bringing together the right ingredients to have a great mental health conversation'
This year, you are invited to order a 'chatterbox', which includes tea and biscuits along with posters, postcards, tips cards and conversations starters. For more about time to talk day, please visit this page.
Do you feel there should be one dedicated day to talk about mental health? Or should every day be a good day for the conversation? Please let us know at info@nsun.org.uk.
---
London Vision's strategy

London Vision is focused on strengthening the capital's sight loss community and striving to ensure that blind and partially sighted people living, working and studying in London are able to access equal opportunities.
London Vision will work to increase awareness of the issues facing blind and partially sighted people and foster a better networked sight loss community, allowing more people to be reached with greater access to peer support.
To read the full press release on London Vision's strategy for 2019, please click here.
---
In the news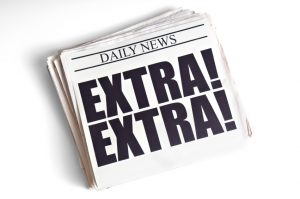 Ministers have failed to include the Department for Work and Pensions (DWP) in a new cross-government plan aimed at reducing suicides, despite years of evidence linking such deaths with the disability benefits system and social security reforms.
Jury finds failure to assess teacher's mental health played part in death at police station. Mental Health UK and Lloyds Banking Group launch new programme to tackle mental health challenge in young people across the UK.
---
Mental Capacity Action Day 2019
This year's Mental Capacity Action Day will take place on Friday 15 March 2019 at the Royal College of Nursing, 20 Cavendish Square, London, W1G 0RN.
If you'd like to attend, please get in touch with Maya Sooben, Mental Capacity Policy Department, Ministry of Justice.
Tel – 0203 334 3127, Email – NMCF1@justice.gov.uk
---
Get set for Emerging Proud Day international party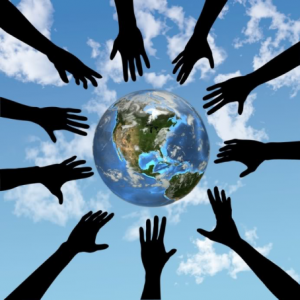 Emerging Proud is a campaign that reframes mental distress as a tranformation progress.
#Emerging Proud day on 12 May 2019 is set to be extra special; not only will the team be launching the Kinda Proud  book, spearheaded by the inspirational Dr Nicole Gruel, but hosting an online event and encouraging worldwide conversations around the topic of NOTEs (Non- ordinary transcendent experiences)… except we know they are actually quite 'normal'!
Will you join in and help to bring voices to the collective?
Click here for more information.
---

GOV.UK news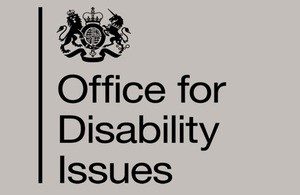 The DWP Office for Disability Issues is seeking people to join the new Regional Stakeholder Network
They are looking for Chairs and Members for 9 regional groups across England. Applications should be completed by 29th March 2019.
The Regional Stakeholder Network will bring the views of disabled people, local disability organisations, and organisations that represent disabled people closer to government. It will create face to face forums and provide a channel for people to share their views about policies and services that affect them.
The recruiters are seeking people that want to make a difference, either as a Chair to lead and drive the efforts of their group forward, or a Member to share their views and experiences to help government make improvements.
For more information and how to apply, please click here
VCSE Consultation Survey on Health & Work
The UK Health Forum in partnership with the Race Equality Foundation, National LGB&T Partnership and the Mental Health Consortium is conducting a scoping and consensus building exercise to:
Recognise what Voluntary Community and Social Enterprise (VCSE) health focused organisations are already doing as employers to support disabled employees and employees with long-term conditions to stay in work;
Recognise what VCSE health focused organisations are already doing as advocates to support disabled people and people with long-term conditions to stay in work;
Highlight the key points which health focused organisations are in agreement on in relation to health and work for disabled people and those with long-term conditions;
And identify principles for continued action.
This project is being developed through a consultative process with project partners, expert advisers, Health and Wellbeing Alliance members, and the wider VCSE sector.
They are now conducting a short survey of VCSE health focused organisations.
The survey will be open until 15 February 2019 and should take you no more than 10 minutes to complete.
ACCESIBILITY: If you would like to participate in this survey but need it in a different format please contact us. If you have any questions regarding the survey or the project at large please contact Becca Stacey (rebecca.stacey@ukhealthforum.org.uk).
LGBT National Advisor Role
The Government LGBT Action Plan, sets out how it will advance the rights of LGBT people and improve the way that public services work for them.
The Plan committed Government to improving the health and social care of LGBT people, and their experience of healthcare. To deliver this, we are now recruiting a National Adviser post. The Adviser will work across the NHS to ensure that the needs of LGBT people are considered throughout the health system; and work to improve healthcare professionals' awareness of LGBT issues so they can provide better patient care.
The National Adviser will work as part of a dynamic team in NHS England to deliver this work. The post is now advertised here.
Deadline for applications is 3rd February 2019
NHS England: Patient and Public Voice Partners needed for Quality of Life after cancer treatment project
NHS England is seeking to recruit Patient and Public Voice (PPV) Partners to join the Steering Group for the Quality of Life after cancer treatment project. The group has been established to support NHS England to deliver a pilot project. The aim of the pilot project is to test whether collecting data about Quality of Life from cancer patients can help us to better understand quality of life after cancer.
The role of  PPV Partners on the committee will be to:
Represent a range of people affected by cancer who use health services in England.
Use their experience and knowledge to provide advice on how proposals may impact on people with cancer.
Draw on the views and experience of other cancer support or community groups (if they are a member), so that the work is informed by a broad range of perspectives.
Constructively challenge the thinking of healthcare professionals where/when necessary.
PPV Partners can receive an involvement payment of £150 per day (more than four hours) or £75 per half day (four hours or less) for an estimated commitment of six days per year. NHS England will reimburse standard rate travel expenses and subsistence in line with the NHS England Patient and Public Voice Expenses policy. Membership of the group is for 12 months initially, at which point membership will be reviewed.
The deadline for applications is Friday 15 February 2019.
For more information, or to request an application pack, please contact Bijal.Purohit@nhs.net
---
Quick Links
Total Giving: donate to NSUN
The Giving Machine: raise money without any extra cost to you by shopping online
---
Disclaimer: Not all material included in this newsletter are generated by NSUN. Where possible we try to share materials which reflect the diversity (geographical and other) of an entire national network. We welcome suggestions from you, so please email the editor info@nsun.org.uk. 
Sharing is not endorsing