National Survivor User Network (NSUN) Bulletin – 5 November 2018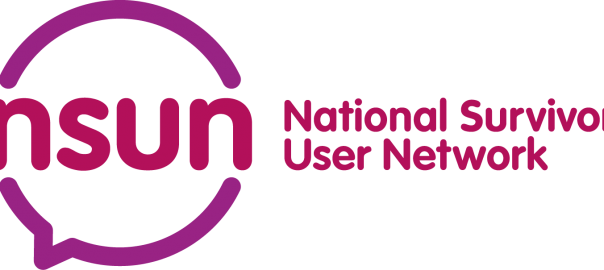 Welcome to the 05 November edition of our weekly ebulletin that contains lots of updates, news and views.
If you don't receive this bulletin directly from us but would like to, you can become a member and sign up for it here.
Do email us if you have any news or information that you would like included in a future bulletin. Previous bulletins can be viewed here.
Donations to NSUN are gratefully received for this free service.
You can donate directly here.
We have a variety of ways you can support NSUN, including a few that will not cost you an extra penny, such as:
Shopping with the Giving Machine
Shopping with Smile Amazon 
The Big Give
---
NSUN News
NSUN Members' Event 'The Future of Peer Support'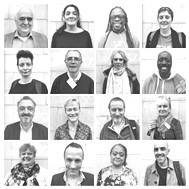 We're currently in the process of writing the event up and editing the film.
You can catch up with some of the debate from the day here via Twitter and also read Mark Brown's speech 'Being there for each other: mental health, peer support and not being a dick' here.
Read the NSUN Annual Report 2017/2018, that was presented during the AGM business, here.
It was also an opportunity to share the Principles of Peer Support Charter, produced in collaboration with organisations across Sussex, including Sussex Partnership NHS Foundation Trust.
NSUN has further concerns about the Mental Health Act Review – and you can support our campaign
Despite a meeting in July between NSUN representatives and the Review Chair and Vice Chairs, little has changed.
We continue to have strong misgivings about the Review in human rights terms. NSUN has now written a further letter of strong concern to the Review Chair and Vice Chairs and, this time, is contacting politicians as well.
If you agree with our concerns, please support NSUN's campaign by sending the letter to your MP. You can find more information, letter templates and guidance here.
NICE guidelines: Concerns raised regarding the methodology used to develop Depression guidelines
Depression in adults (update). Final scope published 30 October and expected publication 13 December 2019.
Almost a year ago a number of mental health organisations, including NSUN, came together to write a letter to Professor David Haslam, Chair of NICE, to formally request a further full stakeholder consultation of the next revision of the guideline on the Recognition and Management of Depression in Adults, prior to its formal publication. Read our previous article here.
The stakeholder umbrella group has raised concerns about flaws in methodology, a lack of transparency and several inconsistencies found in the first and second draft document NICE published in July 2017 and May 2018 respectively. Worryingly, the current draft guideline has used out-of-date evidence of service user experiences much of it dating back to before 2004 and has failed even to incorporate this evidence into treatment recommendations. You can read the briefing for more information.
Despite a cross-party letter signed by 26 MPs and five peers to Sir Andrew Dillon (NICE chief executive officer) endorsing and supporting the groups' position statement, the concerns raised have not been addressed.
See the NICE article below for information about other guidance.
UPDATED 'Get to know NSUN in 3 minutes'
You can view the video here, updated with our new logo and website. Please do share!
Events – already advertised
If you haven't booked your place on already advertised events, we have collected some here.
Jobs and involvement opportunities – already shared
If there is still time to apply or get involved, you can find previously shared opportunities on this page.
---
Selected blogs
The complaints I never made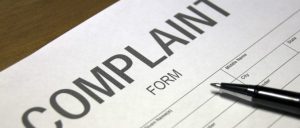 Rachel Rowan Olive reflects on the concept of NHS complaints, in light of an online debate which came 'painfully close to suggesting that patients complain for the sake of it'. Read Rachel's blog here
Patients newly discharged from psychiatric hospital are at higher risk of suicide, so why do they receive so little after care?
'It has been known for some time that patients are at particular risk of suicide in the days and weeks after discharge from psychiatric hospital', says Joy Hibbins, 'and new research from Manchester University highlights some deeply concerning statistics'. Read Joy's blog here
I'm all for Halloween horror. But don't make people with mental illness into monsters
Sarah Gonnet lives with severe mental illness and enjoys a good horror movie. But she'd like film directors and script writers to drop the lazy, scary cliches about anyone who's different. Read Sarah's opinion column here
---
Bill to reduce restraint becomes law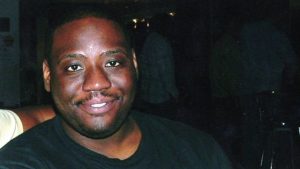 The Mental Health Units (Use of Force) Bill has been given Royal Assent on 01 November and is now law.
This Bill is also known as Seni's Law, named after Olaseni Lewis (pictured) who died after 11 police officers restrained him in 2010.
Jemima Olchawski, Chief Executive of Agenda, one the organisations backing the bill, welcomed the news:
"This Bill's measures to introduce training for mental health staff will help them understand the impact of trauma on a person's mental health and help them de-escalate situations without having to resort to force.
"Mental health units are meant to be caring places for patients feeling at their most vulnerable. This law moves us closer to this truly being the case and restraint will only ever be used as a last resort."
---
Dragon's Den at Viewpoint

Viewpoint want to know what their members think they could offer for the future.
They want to find out about the gaps people have identified or any innovative ideas no matter how 'leftfield'.
Viewpoint are asking people to come along and pitch their ideas. All participants will receive a £20 voucher, lunch and travel expenses. £75 will be awarded to people whose ideas are taken forward.
Date: 18th January 2019
Time: 11am
Venue: Weltech Business Centre, Ridgeway, WGC AL7 2AA
Please note participants will be filmed on the day. If you cannot attend but would like to participate, send us a video of yourself talking about your idea.
To book a place call 01707 386136 or email: info@hertsviewpoint.co.uk
---
Survivors' Poetry evening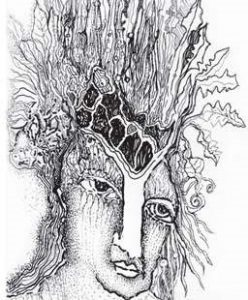 Live at the Poetry Cafe, an evening of poetry and song.
Date: Thursday 8th November 2018
Time: &.30pm – 10.30pm
Arrive 7pm to sign up for floorspots
Venue: The Poetry Cafe, 22 Betterton Street, Covent Garden, London WC2H 9BX
Prices: 1.50 floorspots / 2.50 concessions / 3.50 full ticket
MC Dave Russell: 'Quixotic genius poet, singer/songwriter and editor of Poetry Express Newsletter'.
Featured Guest: Keith Bray: 'Above a Knife's Edge / Spinning on a Pin Head, That's me in a Thumbnail'
Facebook: Survivor's Poetry Gigs
---
EHRC report underlines racial inequality in mental health

Black adults are least likely to have access to counselling, therapy or medication and are most likely to be detained for mental health reasons, according to this article from Mental Health Today.
The article was written as a comment on 3 reports available here
---
Survivor researchers write editorial on trauma-informed approaches in mental health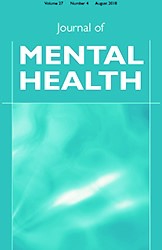 Survivor researchers Angela Sweeney and Danny Taggart have written an editorial for the Journal of Mental Health on the use of trauma-informed approaches in mental healthcare.
The editorial arose in response to a growing interest in trauma based approaches across health and social care services.
"As survivor researchers we welcome the increased recognition of trauma as an important cause of ongoing mental distress.
We welcome trauma-informed approach's focus on how services are delivered, as well as what is delivered. We hope that this can shift some attention on to services responding to trauma survivors in a way that meets people's needs and reduces the likelihood of re-traumatisation.
However we are also concerned about the ways that trauma-informed approaches can be misunderstood, and believe this could undermine their transformational potential.
Of particular concern is the risk that trauma-informed approaches will be co-opted, diluted and sanitised as so many other survivor led initiatives in mental health have been in the past.
We hope that this editorial, written from survivor perspectives, can go some way to help alleviate misunderstandings and ensure that survivor voices remain central to the development of trauma-informed approaches in the UK."
A copy of the editorial can be accessed here.
---
Building a Research Community – One Year On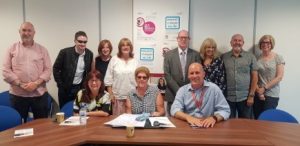 Celebrating the successes of the last 12 months, Building a Research Community: One Year On is an interactive conference designed by patients from the research community to share it's achievements in its first year, showcase examples of
patient involvement in NHS Research and introduce some innovative approaches to research that involves patients throughout the research process.
Date: 22 November
Time: 12:30 – 05:00pm
Venue: The Peace Centre, Peace Drive, Great Sankey, Warrington WA5 1HQ
This event is free. For more information and to book your place, please click here
---
Mental Elf: Smoking bans and violence on mental health wards: what's the link?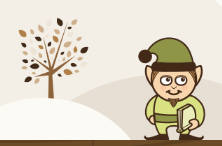 John Baker focuses on a systematic review by Spaducci and colleagues, which investigates violence that is related to the introduction of smoke-free policies. It's worth noting that the title of this review is somewhat general and misleading: "Violence in mental health settings: A systematic review".
John reflects, 'There remains the unanswered human rights questions if you are detained under the Mental Health Act is this another violation of your rights, of course the same could be said of other legal substances.'
'It remains perplexing that at a time when smoking cessation services in the community are being reduced, that the demands to stop patients smoking in hospital are increasing'.
---
Change: Employer Network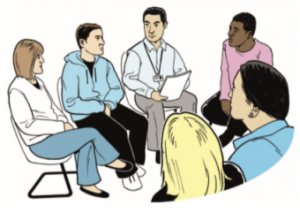 As part of their work with the Health and Wellbeing Alliance, Change are creating a closed Facebook group to discuss the barriers and worries employers have in employing disabled people, including people with learning disabilities, and people with long term health conditions.
This will be a safe space to explore these issues openly. If you are interested, follow this link.
---
EHRC: Legal aid for victims of discrimination: our inquiry

The Equality and Human Rights Commission (EHRC) have launched an inquiry to look at whether legal aid enables people who raise a discrimination complaint in England and Wales to get justice. They want to hear from you if you have experienced discrimination in England or Wales since 1 January 2017.
They would also like to hear from organisations and groups who assist people who suffer discrimination. Find out more about the inquiry and how to respond here.
You can find out about the inquiry in easy read format or by watching their British Sign Language video on Youtube.
Closing date: 30 November 2018 at 23:59
---
In the news
Disability News Service (DNS)
Atos threatens to call police after claimant questions PIP assessor's mental health training.
DWP refuses to say if it followed death review advice on 'threatening' universal credit
Budget 2018: Chancellor's billions 'will not halt universal credit humanitarian crisis' and the Chancellor's 'end of austerity' claim 'rings hollow' on social care
The Independent
The paper, entitled "Prevention is better than cure" will argue for a shift towards primary and community care services, which help people stay well.
BBC News
HSJ
A Rubicon uncrossed – insights on the Autumn Budget
The Guardian
---
UK in a Changing Europe

The UK in a Changing Europe promotes rigorous, high-quality and independent research into the complex and ever changing relationship between the UK and the European Union (EU).
It provides an authoritative, non-partisan and impartial reference point for those looking for information, insights and analysis about UK-EU relations that stands aside from the politics surrounding the debate. The Initiative's work is tailored to be easily accessible to policy makers, businesses, journalists, civil society organisations, educational institutions and the general public who are interested in the UK's relationship with the EU. Information on events, the facts and research papers can be found on the website.
---
NICE guidelines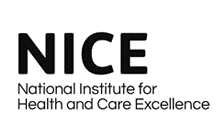 Recently published:
Guidelines in development:
Quality standards in development:
---
CQC: State of Care Report 2017/18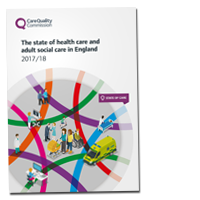 Earlier this month CQC published the State of Care, their annual assessment of health and social care in England.
It provides a view of England's health and social care landscape to help identify trends, share examples of good practice and highlight areas where care needs to improve. This builds on the Beyond barriers report looking at how services work together to support and care for people aged 65 and over. Read more here.
---
The Government has stated its ambition to get 1 million members of the public better informed to look after their own mental health and support others. Public Health England has been working with the many respected organisations that are already doing important work in this area, and has applied in-depth analysis of consumer behaviour to design a 3-year marketing programme that will deliver a step change in how people think about their mental health.
The result – the Every Mind Matters online guide – pointing to the positive things individuals can do to pro-actively manage their own mental health and wellbeing, and address common concerns that people face such as having difficulty sleeping or feeling anxious. Launched on World Mental Health Day, the pilot starts in the Midlands.
Government launched its first loneliness strategy
Following its recognition that loneliness is one of the greatest public health challenges our society currently faces, the government has launched 'A connected society: a strategy for tackling loneliness-laying the foundations for change'.
Stronger protection from violence for NHS staff
Secretary of State for Health and Social Care Matt Hancock is announcing the first ever NHS violence reduction strategy.
---
Quick Links
Our Website
Get to know NSUN in 3 minutes
Contact Us
Total Giving: donate to NSUN
The Giving Machine: raise money without any extra cost to you by shopping online
---
Disclaimer: Not all material included in this newsletter are generated by NSUN. Where possible we try to share materials which reflect the diversity (geographical and other) of an entire national network. We welcome suggestions from you, so please email the editor info@nsun.org.uk.
Sharing is not endorsing