National Survivor User Network (NSUN) Bulletin – 7 May 2019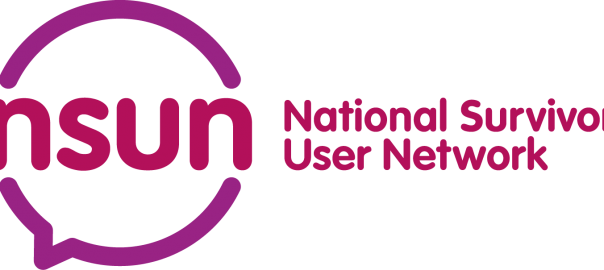 Welcome to the Tuesday 7 May 2019 edition of our weekly ebulletin.
If there's anything you would like to share with the wider network please send to info@nsun.org.uk.
---
Supporting NSUN
Despite yet another uncertain period NSUN tentatively celebrates its 12th year (and 10,000 Twitter followers!). Not quite a teenager and no longer a child, we find ourselves at the awkward age of finding our place in the world.
Our members have had a lead role in defining the network by telling the stories of the past, sharing current issues, and prioritising for the future. Because of your generosity NSUN is finding its position and more confidently challenging unacceptable practice and poor policy decisions.
Together we are fighting to be heard and to be treated with dignity and respect, but in the last few years the collective voice of people through groups and networks has been severely depleted and neglected.
Do encourage others to join us and contribute to our growing network and campaign to protect the independent voice and autonomous action.
---
NSUN News
The Value of User-led Groups: survey results
Thank you to all the groups and individuals who took the time to participate in our survey. The results will underpin our campaign for this year – that of demonstrating the huge value of user-led groups in our society and fighting the cause for their survival. We received 62 responses to the survey. 48 from user-led groups across the country and 14 from ally organisations.
User-led organisations are running a diverse range of activities, with many providing a variety of different services including peer support, training, consultancy, arts activities, research and advocacy. The benefits of mutual support, connection and solidarity is often life changing and sometimes life saving for members. However, many organisations are struggling to survive and facing closure. Key findings from the survey were as follows:
Austerity, funding cuts and "the nonsense of the benefits system" is having a devastating impact on people's lives.
User-led organisations are overstretched and often running on the goodwill of volunteers and/or unpaid staff.
Finding funding is increasingly difficult in the current climate and there is a lack of resources at 'ground level' – "where is all the supposed 'new money' going?"
Small user-led organisations are losing out to larger voluntary sector charities who involve service users, but are not user-led.
Involvement often continues to be tokenistic despite the language of 'co-production' – the practice needs to change to match the language. Genuine co-production means sharing power.
Commissioners and decision makers need to recognise the value and unique contribution that user-led organisations make to individuals and communities (eg. through the provision of holistic alternatives, talking therapies etc.)
We need to engage with people and groups who are the most marginalised. This should be a key part of the campaign as we move forward.
Don't lose sight of the user/survivor movement's activist roots. Keep campaigning for social change!
We will keep you updated as the campaign develops and will share the final report when it has been completed.
NSUN contributes to the Examination of the UK Government's Adherence to the UN Convention Against Torture (UNCAT)
This Convention addresses inhumane and degrading treatment as well as actual torture. The UK government has signed up to the Convention and so is examined periodically for its adherence to it. Because an examination is occurring this year, NSUN contributed to a report by REDRESS which has a lead role for collating evidence from civil societies for the UNCAT Committee.
NSUN also sent its own submission to the Committee; this was collated by Dorothy Gould. NSUN's submission focused on issues not raised by other organisations, or not raised very fully:
The extent of destitution which austerity measures have caused
The inhumane approach represented by mental health law and the failure of the Mental Health Act Review to address these issues adequately
Multiple discrimination and hate crime.
The UNCAT Committee has now had a meeting with civil society representatives in Geneva. Dorothy has represented NSUN at this (on a self-funding basis). At the meeting, each civil society had the chance to follow up its submission with a one minute, 10 second presentation. Once the Committee has also completed its two-day examination of the UK government, a written report and recommendations will follow.
NSUN Members' Manifesto included in the underlying principles for the Independent Living strategy
The Reclaiming Our Futures Alliance (ROFA), published their vision of independent living in their new National Independent Living Strategy, Independent Living for the Future – Our vision for a national independent living support system. The strategy details the principles and type of national support service needed to make independent living a reality again in the 21st century. NSUN's Members' Manifesto is listed as one of the documents drawn on for the underlying principles of the vision, 'That the right to independent living as outlined in Article 19 of the United Nations Convention on the Rights of Persons with Disabilities becomes reality'. The launch of the strategy took place in Parliament on 25 April 2019.
Jobs and involvement opportunities – already shared
If there is still time to apply or get involved, you can find previously shared opportunities on this page.
Visit our Youtube channel.
---
Featured blogs and articles
Bipolar II – for years I tried to hide from the other me
Writer Mark Brown describes how he experiences one of mental health's most misunderstood conditions. "To slide into hypomania is like suddenly being able to master figure skating when previously you have been clinging to the wall of the rink."
Mental Health Today
Building Well Being into Public Policy
"Wellbeing is for folk who have got lots of stuff" and poverty is for folk who have got no stuff. Thus well being doesn't matter to them till you have sorted the "stuff" problem. Well being can also be expressed as lack of stuff.
Sheffield DPH – gregfell500
Accelerating closure of user-led bodies, amid care cuts, creates 'perfect storm' for disabled people
At a time when public spending cuts are increasing disabled people's needs for peer support and advocacy, the organisations providing this are shutting their doors at an increasing rate, warn campaigners
Community Care
---
Member Campaign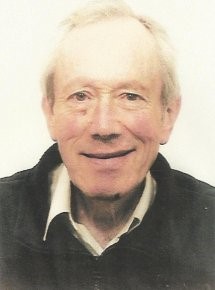 'Specification for social prescribing', curing the crisis in primary care. John Knapp is launching a campaign for Social Prescribing of Talking Therapies (CASPOTT).
Date: Saturday 11 May
Time: 2pm on Sat 11th May
Venue: Essence, 86, Church Rd Hove (opposite Hove town hall)
See papers on section 9 of www.reginaldkapp.org
---
Merton's User-led group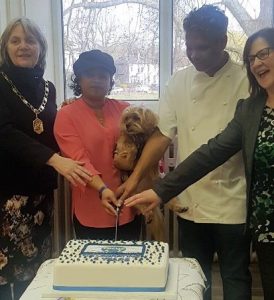 Celebrating five years!
Focus 4 1 CIC is Merton's first Adult Mental Health User-led organisation; it became a CIC Limited by Guarantee in 2015 and celebrated its fifth anniversary last month.
As well as a support group every Tuesday they run a variety of projects.
Find out more here.
Tel: 07870 898 811
---
The 1st School Yellow Book
From RethinkYourMind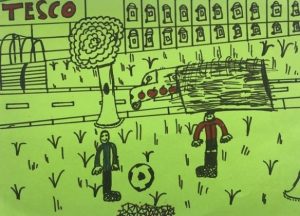 The 1st School Yellow Book for student & staff wellbeing #TheSchoolYellowBook has been piloted with Desford Community Primary School in Leicestershire, Leventhorpe Secondary School in Hertfordshire and Marshfield Community Special School in Peterborough Cambridgeshire.
The #IFeelBetterWhen creative project was brought to lessons with students producing art, photography and poetry. Find out more and view the galleries of art work here.
---
Peer Support book launched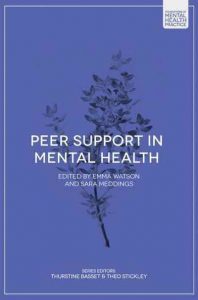 Peer support in mental health
An audience of 70 mental health professionals, service users and others gathered at the Shoreham Centre on 30 April to welcome the launch of Peer Support in Mental Health, the UK's first book on the subject.
Authored and edited by Sussex Partnership consultant clinical psychologist, Sara Meddings, and Emma Watson, peer support development lead at Nottinghamshire Healthcare, the book explores peer support, an emerging approach to mental health and features contributions from leading peer support experts from across the country.
The book is available for £29.99 here.
---
Art Exhibition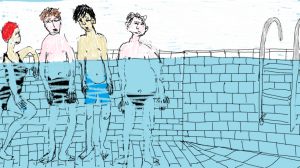 Swimming in the Slow Lane
Coinciding with the Dulwich Festival, Jolie Goodman, who says "I am a huge believer that swimming can really help with all aspects of wellbeing' is exhibiting her work at the East Dulwich Leisure Centre.
The exhibition is a collection of digital art work.
Dates: 10 May -19 May
Venue: East Dulwich Leisure Centre, 2b Crystal Palace Road, London, SE22 9HB
Private View: Friday 10 May 6pm – 8pm.
Read the article in the Southwark News.
---
HEAR event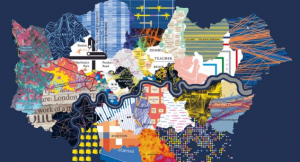 HEAR Equality and Human Rights Network
HEAR is partnering with London Plus and Race on the Agenda to deliver the event 'Advocating for data: discussion forum on the current issues with BAME data'.
Date: Wednesday 29th May
Time: 9.30am – 1pm
Location: The Artworks Classrooms, 60a WestonStreet, London Bridge, SE1 3QJ
Find out more and book here.
---
Viewpoint Herts Event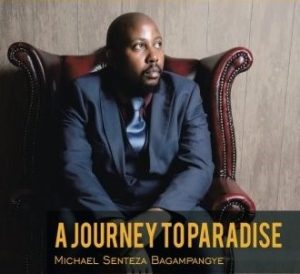 Motivational Speaker plus Open Mic Poetry Session
Correction on the time previously published.
Date: 31st May 2019
Time: 12.30pm – 15.00pm
Venue: St Michael & All Angels Church Hall, 142 Brook Rd, Borehamwood WD6 5EQ
Lived experience recovery talk by Ugandan born Michael S. Bagampangye, Viewpoint member who is a writer, blogger and motivational speaker. He is author of the book 'A Journey to Paradise.'
Please rsvp – Call 01707 386136 Email: info@hertsviewpoint.co.uk
Find out more here.
---
Social Care Study

Reimagining social care – a study in three places
Published by Think Local Act Personal (TLAP)
Based on three sites – in Thurrock, Somerset and Wigan, this study explores what councils are doing to re-define the relationship between themselves and the communities they serve. The study looks at how some councils are seeking to transform social care by working closely with innovative providers and shifting their own approach to commissioning.
You can find the Executive Summary, the Full report and the news story here.
---
Research on Peer Support
Inclusion Barnet research on Peer Support receives national recognition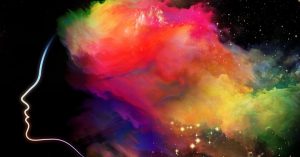 Inclusion Barnet have published new research which reveals how to make peer support an effective addition to mental health services. The report finds that in order to be effective, the implementation of peer support must be accompanied by an understanding of how the values of peer support can be embedded within the working contexts of each individual team and service. The report also explores those values, capturing the principles of person-centred practice at the heart of peer support.
Read the final report here.
---
Funding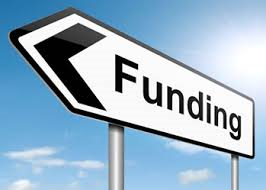 BBC Children in Need: A new £10m three-year programme that will focus on children's mental health. The first in a series of planned impact initiatives developed by BBC Children in Need, A Million & Me is an early action programme which aims to support children aged 8-13 across the UK through this tricky transition phase in their lives. Projects funded by the programme will address emotional wellbeing among children who are beginning to struggle, before mental health problems are established. Find out more here.
The Standard Life Foundation: A fund for strategic work that has the potential to create a step change in policy, practice, attitudes and/or behaviour. This includes funding policy work, campaigning and research. has three funding programmes which are focussed on Income, Spending and Assets. If you are considering applying to us should read our funding guidelines, which provide information about us, what we will fund and how you can make an application to us. Grants are made twice a year. The final application deadline for 2019 is 3 June 2019, 1pm.
Comic Relief: Bridging the Gaps: Strengthening Mental Health Support for Children and Young People fund. Funding is available for a minimum of 3 to a maximum of 5 years. Investments from £150k up to £700k. CLOSES: Friday 28th June 2019 – 12pm.
---
HCUK Conferences
Healthcare (HCUK) Mental Health events
Find out more mental health conferences here.
For a 20% discount quote ref: HCUK20NSUN when booking.
For news and event updates follow on Twitter:
@HCUK_Clare for healthcare @SCUK_Kerry for social care
---

GOV.UK News
CQC want to know how to work better with you locally
The Care Quality Commission (CQC) want to find out your views on how they can work with you and how you work with your local communities. Fill out this questionnaire to shape new guidance. You can also email the questionnaire or post it to return it back to us. Download a copy now or take the questionnaire online. The survey closes 31 May 2019.
'What Matters to You' Day on 6 June 2019 aims to encourage more meaningful interactions between health and care professionals and people by having more person-centred conversations. The day will help to raise awareness and celebrate the positive impact that asking 'What Matters to You' can have on the lives of people. Posters, stickers and badges are available, and you can register and order these free resources at  www.england.nhs.uk/what-matters-to-you. For enquiries please contact england.wmty@nhs.net  and  join the twitter conversation #WMTY2019.