National Survivor User Network (NSUN) Bulletin – 8 January 2019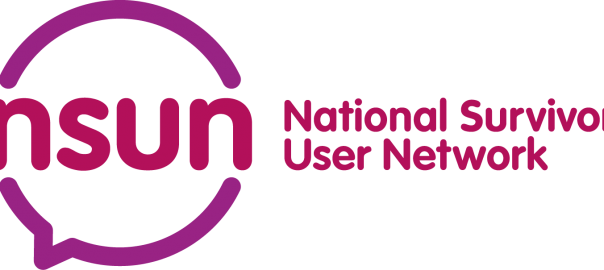 Welcome to the Tuesday 8 January 2019 edition of our weekly ebulletin, our first of the year. As usual it contains lots of news, views and updates.
Wishing all our members and supporters a Happy New Year!
If you don't receive this bulletin directly from us but would like to, you can become a member and sign up for it here.
Do email us if you have any news or information that you would like included in a future bulletin. Previous bulletins can be viewed here
Donations to NSUN are gratefully received for this free service.
You can donate directly here.
We have a variety of ways you can support NSUN, including a few that will not cost you an extra penny, such as:
Shopping with the Giving Machine
---
NSUN News – Members' event video, Mental Health Act Review update and call for input in to peer support and prevention briefing.
A short video and the Soap Boxes from our Members' Event in October 2018 is now available. You can also browse our Annual Report 2017-2018 here.
UPDATE: Contacts made with politicians and TUC members about human rights issues, including those related to the Mental Health Act Review
Many thanks to all those of you who have contacted your MP in support of NSUN's campaign about the Mental Health Act Review and/or have sent material about other, vital human rights issues such as the disproportionate impact of austerity on people with lived experience. You can now read about the variety of opportunities we have had to input both to political leaders and to the TUC on NSUN's behalf. Please read the full update here.
The Independent Review of the Mental Health Act: What next?
You can also read charted breakdown we produced of:
Key recommendations from the report
What they will mean for people with lived experience if they are implemented
Whether they resolve the human rights concerns raised by NSUN and co-signatories to NSUN's two letters.
You can download as a pdf here or visit the website. 
These have been re-formatted to make them really easy and clear to read'.
———————————————————————————————————–
The value of peer support and user-led organisations and the role they play in prevention
We are producing a briefing paper to create a better understanding of the current mental health prevention and the important role that user-led groups and mutual (peer) support plays. As we've previously highlighted user-led groups and initiatives are finding it hard to survive in an increasingly competitive tendering environment. We need to promote just how important the work of user/peer led groups are in helping people stay connected to their community, feel better and stay better.
We are collecting case studies from individuals and groups and any evidence that demonstrates value.
Please email info@nsun.org.uk for more information or with anything you would like to share.
———————————————————————————————————–
UPDATED 'Get to know NSUN in 3 minutes'
You can view the video here, updated with our new logo and website. Please do share!
Events – already advertised
If you haven't booked your place on already advertised events, we have collected some here.
Jobs and involvement opportunities – already shared
If there is still time to apply or get involved, you can find previously shared opportunities on this page.
---
Metropolitan Police Service (MPS) Pan-London Forum for Mental Health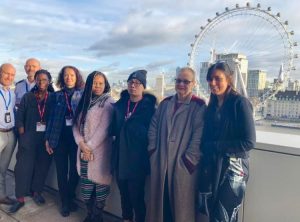 Naomi Good finished the year reflecting on the 2018 achievements of the Metropolitan Police Service Pan-London Forum for Mental Health.
Co-chair Naomi and other members of the group with lived experience of mental distress provided a crucially important steer on disproportionality, equalities and the importance of a person's initial experience of services.
Thank you to all the members for their input last year and your invaluable insight. Looking forward to another great year 2019!
---
Selected blog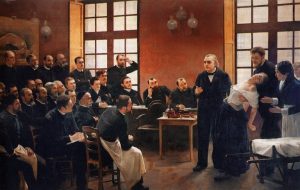 The Mystery of Madness Throughout the Ages
'Madness can never be truly understood, and madness is something that is still very mysterious, unique, and belonging to the other world, a world that only few of us have access to.'
By Ekaterina Netchitailova, PhD: Published in Mad in America
Ekaterina Netchitailova is a Doctor of Philosophy residing in Sheffield. She lived in four different countries and speaks four languages. She worked as a financial analyst of banks and portfolio manager in Amsterdam, and as a head-hunter in Brussels. Ekaterina has been teaching media studies, and is fascinated by different cultures and walks of life. She is interested in how different manifestations of human psyche have been medicalized and put into the domain of mental health.
---
The NHS Long Term Plan – focus on prevention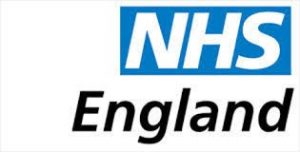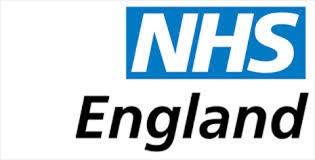 Today NHS England published the NHS Long Term Plan, setting out how they will make the NHS fit for the future, stating the long-term plan could save up to 500,000 lives over the next decade.
It details the improvements they want to make over the next decade 'whether giving every child the best start in life, improving care for major conditions or helping people to age well – and how we intend to achieve them, addressing the challenges that the NHS faces now.'
Frontline health and care staff, patient groups and other experts had the opportunity to contribute views through the 200 events and 2,500 submissions.
The Plan committed to giving a third of the extra £20bn the NHS will get by 2023 on GPs, community care and mental health. Mental health is due to get £2.3bn extra of the £20bn, while GP and community care is to get £4.5bn.
Page 68 of the plan focuses on Adult Mental Health Services. It states that the plan 'makes a renewed commitment to grow investment in mental health services faster than the NHS budget overall for each of the next five years'.
A summary of the ambitions include:
Expansion of IAPT services for people with common mental health problems, with a focus on those with long-term conditions. By 2023/24, an additional 380,000 adults and older adults will be able to access NICE-approved IAPT services.
Testing of four week waiting times adult and older adult community mental health teams, with selected local areas in order to set access standards for community mental health services.
New models of care for people with 'severe mental illnesses' will include access to psychological therapies, improved physical health care, employment support, personalised and trauma-informed care, medicines management and support for self-harm and coexisting substance use. 
Emergency mental health support will be available in all A&E departments and in patient wards through 'an all-age mental health liaison service' by 2020/2. Anyone experiencing a mental health crisis can call NHS 111 and have 24/7 access to the mental health support. Alternative forms of support and service provision for people in crisis, such as sanctuaries, safe havens and crisis cafes provide a more suitable alternative to A&E.  Waiting times targets for emergency mental health services to take effect from 2020. Staff training, ambulance control room triage and separate vehicle provision for Ambulance Service
Inpatient care typical length of stay to reach the national average of 32 days. Ending acute out of area placements by 2021. Improving physical environments.
Suicide prevention will include dedicated quality improvement programme to implement the findings from the National Confidential Inquiry into Suicide and Safety in Mental Health in addition to multi-agency suicide prevention plans. Expansion of perinatal mental health services, NHS 111 and have 24/7 access to mental health support. Mental Health Safety Improvement Programme and bereavement support. The use of digital tools ( Global Digital Exemplar (GDE) programme) to personalise care and predict risk.
Ambitions for children and young people's mental health services is on page 50 of the plan. A commitment to investment and faster growth is made, particularly in community-based mental health services, eating disorder services and age appropriate crisis services.
There will be new Mental Health Support Teams working in schools and colleges are planned, building on the support already available, to be rolled out to between one-fifth and a quarter of the country by the end of 2023. there will be new services for children who have complex needs, including a number of children who have been subject to sexual assault.
The Stopping over medication of people with a learning disability autism or both and Supporting Treatment and Appropriate Medication in Paediatrics (STOMP-STAMP) programmes will be expanded to stop the over medication of people with a learning disability, autism or both. The Learning Disabilities Mortality Review Programme (LeDeR) will continue to be funded and waiting times for specialist services will be reduced.
Awareness training and national learning disability improvement standards will be implemented and a 'digital flag' system will be implemented by 2023/24 to ensure staff know a patient has a learning disability or autism.
NSUN comment
Although it is encouraging to see that mental health is prominent in the Long Term Plan, we remain concerned that there has not been a joined-up plan for NHS and Social Care and staff shortages and other service cuts may undermine its ambition. We would also like to see more focus and detail on standards of care and treatment and the rights of people when on Inpatient Units.
Read the NHS Long Term Plan here.
Media coverage and commentary of the launch of the NHS Long Term Plan includes: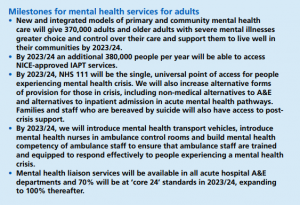 ---
The Autonomy of Melancholy – Bethlem exhibition

"Melancholy advanceth men's concepts more than any humour whatsoever".
Dates: 16 January – 27 April 2019
Venue: Bethlem Museum of the Mind, Bethlem Royal Hospital,
Monks Orchard Road, Beckenham, Kent BR3 3BX.
Since antiquity, the term 'melancholia' has named a condition with a wide range of meaning: social, religious and medical.
The seventeenth century bestseller The Anatomy of Melancholy assigned a range of causes to, and cautiously advanced possible remedies for, the condition. The book resonates within contemporary discussions about the impact heredity and environment may have upon mental health, and has inspired and influenced a canon of artists, writers and musicians.
The exhibition is an exploration of how the proposed causes and cures are represented within the art collection of Bethlem Museum of the Mind. The famous frontispiece of The Anatomy of Melancholy depicts some of these causes, and just one remedy, which are thematically explored through the exhibition. Across the 200 year span of Bethlem's art collections, there are multiple echoes of these supposed causes, from Jonathan Martin and Richard Dadd in the nineteenth century; through Charles Sims and Madge Gill in the twentieth; to George Harding and Tracie Hodge in the twenty-first. 
Robert Burton, the author of The Anatomy of Melancholy, thought that those afflicted with melancholia were "of a deep reach, excellent apprehension, judicious, wise and witty", and in writing about the condition he believed he was holding up a mirror to society at large.
Find out more about this and future exhibitions on the Bethlem Museum of the Mind website.
---
News from F.E.E.L: Friends of East End Loonies – London

January is a dreaded month for many. The 3rd Monday of January has even been labelled "Blue Monday", and that happens to be when our next monthly meeting is taking place.
Please, join us on Monday 21st at LARC, 62 Fieldgate St, London E1 1ES from 6:30-8:30 pm, and together we might turn that Monday turquoise-like. 
Something will be announced on the evening as well (clue: being free on Tue 22 Jan might help dispersing some blues…)
Please note that we are planning a public event on the theme of the Mental Health Act review. This will take place on
Friday the 22nd February 2019 at Kingsley Hall, 7-9pm.
Confirmed speakers are:
Dorothy Gould (NSUN),
Akiko Hart (Mind in Camden, Hearing Voices Network, ISPSUK). 
More news and details will be circulated soon.
F.E.E.L. – Friends of East End Loonies​​
FEEL meets the third Monday of each month 6.30 – 8.30 pm
@ LARC 62, Fieldgate Street, Whitechapel E1 1ES​, London UK
Email f.e.e.l.campaign@gmail.com 
---
Transformation, Illness and Identity – Derby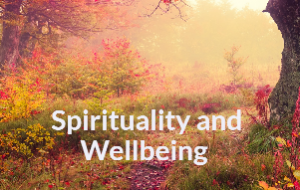 This event will present a selection of academic papers in the day session, following by an evening of poetry/prose recitals in the evening (the evening event will be co-curated with Derby based poet and writer Pippa Nayer). Academic paper submissions for talks of around 30 minutes, should be in a 300-500 word abstract, with accompanying bio.
Those wishing to submit poetry or prose should send a brief synopsis of their work, with one piece and an accompanying bio. Please send all submissions to Hannah via compassion_well@hotmail.co.uk before the 4 February 2019.
Date: 6 July 2019
Venue: Holiday Inn Riverlights, Derby
Time: Day Session (9-5) TBC, Derby – Evening Session (7.30-10.00)
CALL FOR PAPERS (Day Session) POETRY/PROSE (Evening Session)
Topics might include:
Soul journeying, shamanism and the self
Archetypal explorations of self
Connection with the natural world
Recovery and transformation
Spiritual emergency; unexpected spiritual experiences
Religious conversion or loss of faith following an illness
Suffering and transformation
Transformation of the self through treatment for mental illness
Spirituality in psychotherapeutic engagement and approach
Pastoral healthcare
Voice hearing
Ritual and illness
Please send all submissions to Hannah via compassion_well@hotmail.co.uk before the 4th February 2019 compassionatewellbeingconferences.weebly.com
---
The Stepping Stones Project: Harrow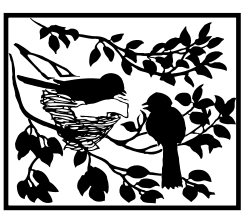 The Stepping Stones Project enables learners to move into mainstream courses and leisure activities, giving them greater control over their lives and renewed confidence and independence. It offers a range of opportunities on a termly basis. Please note that service users must be residents of the Borough of Harrow to access these courses.
This is a reminder that Stepping Stones enrolment is this week.
Date: Thursday 10 January 2019
Time: 11am – 1pm
Venue: Harrow Baptist Church, College Road, Harrow, London, HA1 1BA
What is the Stepping Stones Project? 
The Stepping Stones project gives people the opportunity to join low-cost courses.  These Stepping Stones courses are for the spring term, which runs from January to March 2019, enables service users to move into mainstream courses and leisure activities, giving them greater control over their lives and renewed confidence and independence..  Please find our new Stepping Stones brochure attached to this email, which provides dates, times and venues for all courses.
PLEASE NOTE: There are extra courses so learners may enrol on more than one course next term.
Courses on offer:
Drawing and Painting   Learn to draw and paint using your own techniques
Pilates   Strengthen your core and improve your posture
Beginners photography   Gain confidence to create excellent imagery
Cartooning   Learn to express yourself through comic art
Women only courses: BRAND NEW!
Dancercise   Uplift your mood with a variety of dance styles and get fit!
Natural Remedies   Learn how to make your own natural products using essential oils.
How much are the courses?
Only £15 for 10-11 weeks.  £5 cash will be returned at the final discussion session after completion of the evaluation form and over 50% attendance.
How can people enrol on a course? 
People can come along to the Harrow Baptist Church, College Road on Thursday 10th September 2019 from 11am – 1.00pm.
Enrolment will be on a first-come first-served basis.
If you have any questions, please do not hesitate to contact Gita by telephone 0208 515 7879 or email g.gupta@mindinharrow.org.uk
---
#HardlyHardToReach at REAP conference – London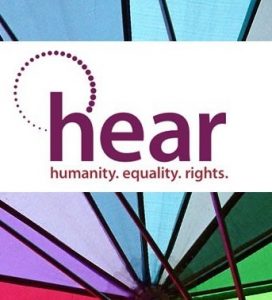 Date: Wednesday 30 January
Following REAP's annual refugee rights networking event HEAR, ROTA, TCC, CAIA, CSO and others will feedback and build on recent campaigning in West London to improve commissioning and services for BAMER people with mental health support needs.
Join us to learn about the #HardlyHardToReach campaign, and help plan future goals, activities and actions.
For more information please email mhairi@reap.org.uk
---
Love Me, Love My Mind – Epsom Surrey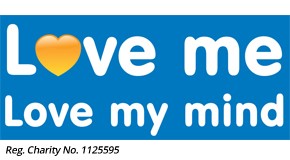 Love Me Love My Mind is a small registered charity based in Epsom Surrey which aims to promote better understanding of mental health and to support the wellbeing of everyone in the community. They are run entirely by volunteers and funded by grants and donations.
Monday Drop In – 4pm – 7pm
The Monday Drop-In at St Barnabas Church Temple Road, Epsom KT19 8HA.
The Drop In session began in 2006 and some 30 to 40 people attend each week. The Drop-In is supported by volunteers who ensure that there are always refreshments and homemade meals available. The atmosphere is informal and welcoming and it is a good place to meet others. Drop-In members decide the programme of activities and have a strong sense of belonging and ownership.
Wednesday Let's Talk Epsom – 7.30pm – 9pm
The Wednesday session is at St Barnabas Church Temple Road, Epsom KT19 8HA.
This is their newest activity and is a weekly self help group where people who are affected by any kind of depression can meet to share experiences and coping strategies, with others in similar situations.
For more information contact Allen 07817 471 656, or call 01372 721518 or email.
---
The Adhar Project – Leicester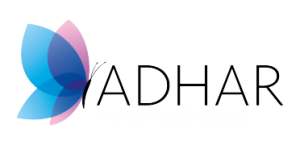 The Adhar Project empowers people to take control of, and manage their own mental health difficulties. They use a holistic approach and deliver services in a culturally relevant and personalised way. They work primarily with the BAME community in Leicester and the surrounding area.
Services include:
Therapeutic support using arts, social and cultural activities delivered as individual support and group sessions
Advice, information and signposting to additional services
Advocating on behalf of individuals and communities on mental health issues, ensuring they understand their rights
Educating society on mental health issues, challenging stigma and encouraging people to seek early intervention
You can find out about their groups and activities here.
---
Survivors' Voices Bi-annual Gathering – London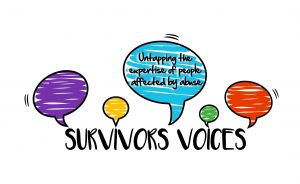 Survivors Voices is a small, national peer-led organisation run by and for adult survivors of abuse and inter-personal trauma and those who support them. The power of turning traumatic experiences into something that creates good in the world is central to our existence.
They seek individuals, organisations and professional training bodies who will work collaboratively with them to transform society's response to abuse and trauma.
You can read about their projects and gatherings here. They include an Engagement Charter, an online community, peer support gatherings, research and action groups.
The next meeting will be the bi-annual gathering that has grown out of the self-help groups. The bi-annual meeting provides a way of staying connected, sharing stories and resources, increasing knowledge and as a sounding board for developments.
The next Survivors' Voices Gathering will take place 3rd March 2019 in London . Contact for more details.
---
Get set for Emerging Proud Day international party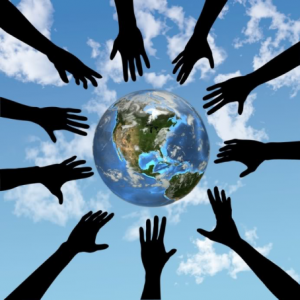 Emerging Proud is a campaign that reframes mental distress as a tranformation progress.
#Emerging Proud day on 12 May 2019 is set to be extra special; not only will the team be launching the Kinda Proud  book, spearheaded by the inspirational Dr Nicole Gruel, but hosting an online event and encouraging worldwide conversations around the topic of NOTEs (Non- ordinary transcendent experiences)… except we know they are actually quite 'normal'!
Will you join in and help to bring voices to the collective? 
Click here for more information.
---

GOV.UK news
NHS Long Term Plan published
NHS England Chief Executive, Simon Stevens, launched the NHS Long Term Plan at Alder Hey Children's Hospital in Liverpool yesterday. Watch this video and find out what the Long Term Plan means for patients and staff to ensure our NHS is fit for the future. Download the plan here.
You can also read the Secretary of State's oral statement on the NHS Long Term Plan here and the Prime Minister's speech here.
Social Care Green Paper delayed
In the March 2017 Budget, the Conservative Government said that it would publish a Green Paper on social care, in order to allow a public consultation to be held. This followed the decision in July 2015 to postpone the introduction of a cap on lifetime social care charges and a more generous means-test that had been proposed by the "Dilnot Commission" and accepted in principle by the then Coalition Government.
During the subsequent 2017 General Election campaign, the Conservative Party made a manifesto commitment to introduce the Green Paper as well as a number of pledges regarding how individuals pay for social care.
The publication of the Green Paper has been delayed several times: from an original publication date of "summer 2017" and then to "the end of" 2017, a revised timeframe of "before the summer [Parliamentary] recess" (i.e. 25 July 2018) was announced.
In June 2018, the then Health and Social Care Secretary announced a further delay to the "autumn" of 2018 following the announcement that a ten-year plan for the NHS would be developed; this was later tweaked to "before the end of the year". It will now be published "at the first opportunity in 2019" according to reported comments from the Government – no further details were provided as to when in 2019 publication might occur.
You can access the full briefing paper here.
Funding announced to train 900 new children's social workers
Education Secretary Damian Hinds has today (8 January) announced plans to fund 900 places on the Frontline children's social work training programme up to 2021. The social work charity, which has cross-party support, has secured £45 million in funding as it recruits growing numbers of trainees to the social work profession, helping to transform the lives of vulnerable children and families. Read more here.
---
Quick Links
Total Giving: donate to NSUN
The Giving Machine: raise money without any extra cost to you by shopping online
---
Disclaimer: Not all material included in this newsletter are generated by NSUN. Where possible we try to share materials which reflect the diversity (geographical and other) of an entire national network. We welcome suggestions from you, so please email the editor info@nsun.org.uk.
Sharing is not endorsing