Time to Change Employers Newsletter – August 2019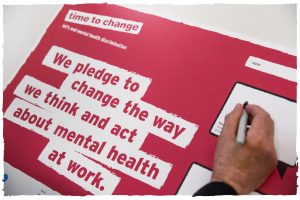 New Employer Pledge Action Plan
Following several months of consultation, Time to Change are proud to launch a new action plan for their Employer Pledge.
The Time to Change Employer Action Plan has been redeveloped to build on the standards, recommendations, evidence and best practice guidance found in the 2017 Thriving at Work Report alongside the experience and evidence collected over the implementation of 1200 employer action plans over the last 5 years.
---
Employer Stories
A Ground-Breaking Training Programme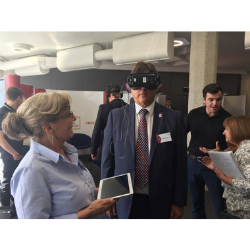 Thames Water's Mind Fit Programme uses virtual reality to put trainees in the position of someone struggling with depression, to help them understand how it's really like to experience mental health problems and the difference they can make.
---
Useful Resources
Working with Pride
This year Pride in London celebrated 50 years of activism. However, the LGBT+ community still faces high levels of stigma in the workplace. This report presents recommendations on how to better support LGBT+ colleagues' wellbeing.
Framework for positive mental health
This short video from ACAS provides a simple overview to the role played not just of employers but of managers and individuals in creating a positive workplace culture where the mental health of all employees is supported.
---
Reaching Out
Share stories about mental health in the workplace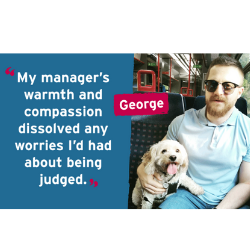 This month we published a story about discussing mental health at work that started lots of conversations online. Why not share it on your social channels and show your followers that you are a part of the conversation?
---
Upcoming Events
18 SEP
Equipping line managers to have difficult conversations and encourage disclosure
Masterclass in London on how to increase manager capability to spot signs and symptoms in employees, and confidence in discussing this with those involved
10 OCT
World Mental Health Day 2019
It will focus on suicide prevention, and we are currently working on a pack to help you explore this very relevant, yet challenging subject in your workplace. Watch this space!