Time to Change Employers Newsletter – March 2019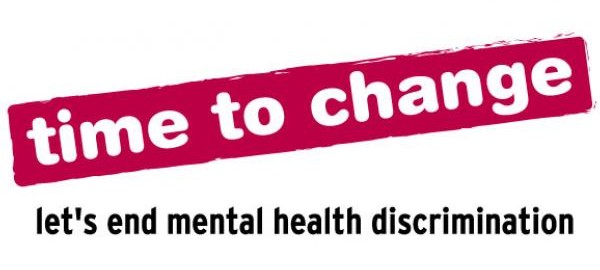 Time to Talk Day Success
Time to Talk Day 2019 was a great success! We saw a great number of our pledged employers all over the country taking the opportunity to demonstrate their commitment to changing the way people think and act about mental health.
In addition to the fantastic display of mental health awareness we welcomed 29 new employers to the social movement across the week of Time to Talk Day, with 24 organisations signing the pledge on the day itself, including the University of Westminster and Skymark Packaging International.
As a great example of engagement with a wider audience, Southeastern Railway had a team of mental health advocates at London Cannon Street Station in the morning. In the afternoon they shifted their Time to Talk event to Herne Hill Station, where they enjoyed some enhanced engagement with passengers and members of the public. The second event was supported by mental health advocates, Maudsley NHS, The Talking Tree, The Railway Chaplain and a colleague presenting yoga and meditation – which many people took part in. An enjoyable day that really got people talking about mental health!
---
Supporting Younger People at Work
As we are becoming increasingly informed and empowered when it comes to the conversations around mental wellbeing, the younger workforce is far more aware of the impact that work has on their mental wellbeing then previous generations. At the same time, young people in the workplace face an ever uncertain working landscape and stress caused by student loans and university debts. A less medicalised language and a pro-active approach can be more effective for this audience.
In order to implement policies that efficiently address mental health problems in your workplace, it's important to take into consideration different demographics and stages of life of your employees. Learn how younger people have different expectations about their mental health and what Bupa UK have been doing to support the young workforce at work at the Mental Health at Work Gateway. Click on the link below to read the article.
Supporting Younger People at Work ❯
---
Reducing Stigma in Emergency Services
Over the last four years we've worked to reduce stigma and open up conversations about mental health within the emergency services through joint work with the Blue Light Programme. 
As at end of March 2019, 107 emergency services have signed the Blue Light Time to Change Employer Pledge. The list includes a number of emergency associations such as the College of Paramedics who signed earlier this year. 
Thanks to the Blue Light Programme and the Employer Pledge we've seen a measurable shift in how the emergency services support their staff's mental health with 53% saying their service supports people with mental health problems well, compared to 34% in 2015. The programme came to an end in March 2019, but the support offered continues to be available and is embedded at the local level. Watch the programme's celebratory video.
---
---
Save the Date – Mental Health Awareness Week
Mental Health Awareness Week, from Monday 13th May to Sunday 19th May 2019, is the UK's national week to raise awareness of mental health and mental health problems and inspire action to promote the message of good mental health for all.
This year's Mental Health Awareness Week also coincides with Learning at Work Week, an annual event organised by the Campaign for Learning, which aims to shine a spotlight on the importance and benefits of learning and development at work.
This makes the week beginning the 13th of May the perfect opportunity to show your commitment to ending mental health discrimination and stigma. We encourage you all to consider how you can create learning opportunities for all your staff and raise their overall level of understanding of mental health. 
That's why we have been working on a brand new activity pack for employers. This pack will be full of activities that you can deliver, alongside resources to support the promotion of your commitment to addressing mental health stigma and the events your employees can get involved in! 
The pack will be circulated in the coming weeks, but in the mean time be sure to mark your work calendars!