A kinder, fairer and safer society by Nancy at Mind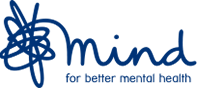 Hope you are doing okay in these difficult times. We know this pandemic threatens the mental health of millions, especially those of us who were already struggling.
In the last few weeks over eleven thousand of you have told us how coronavirus is affecting you and your mental health through our survey. We wanted to say a huge thank you. We're using these responses to make sure we're focusing on the issues that matter to you. We're sharing your stories so that those in power understand the real challenges people are facing day in, day out.
The survey responses are telling us lots. We're seeing that those of us with a mental health problem who seek support are more likely to be using positive coping strategies at the moment. Whether that's doing some gentle exercise in or outside, listening to some music or keeping in touch with others. Last week I went for a run in the pouring rain and took some time to notice the trees passing me by which felt good.
But many of us do not have access to the things we desperately value for our mental health right now and our health and social services are under pressure like never before.
People are at risk of falling through the gaps and not getting any support. As those in power manage the situation, they must make the right choices to protect the nation's mental health, now more than ever. They can help make sure the society that comes after the pandemic is kinder, fairer and safer.
That's why we are campaigning to make sure that those of us with mental health problems get support and respect right now during this emergency and way beyond. We may be isolated but together we can get through this. We'll be in touch in the coming weeks with more ways you can get involved.
Take Care,
Nancy
PS. If you haven't taken our survey yet, there's still time to join the eleven thousand others who have.