A ray of sunshine in a difficult year 💛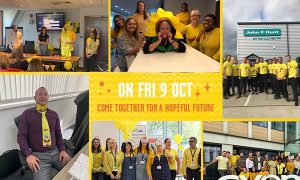 ---
Let #HelloYellow be your something to look forward to!
2020 hasn't been the year we all imagined it would be, it's been tough. We all need a ray of sunshine right now – #HelloYellow on Friday 9 October is a great opportunity for us all to come together for World Mental Health Day, wear yellow and feel hopeful about the future.
Sign up today to take part, and you'll receive our #HelloYellow kit full of fundraising ideas, mental health tips and wellbeing activities. 
Lockdown and restrictions have had a devastating effect on children and young people's mental health. It's been unbelievably hard, but together, we can make a difference. Wear yellow on Friday 9 October and be a shining beacon showing young people they are not alone.
---
Want to join in for #HelloYellow without dressing head to toe in mustard or custard? Check out our new range of t-shirts and bracelets.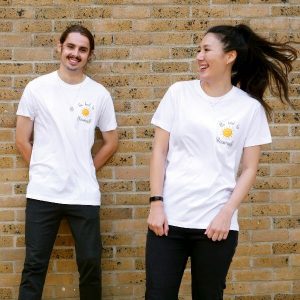 Sometimes we need a reminder to be kinder to ourselves and hopeful about the future. Our new #HelloYellow unisex t-shirts do just that.
With two new designs 'Be Kind to Yourself' and 'Hope', you can show your support for young people's mental health.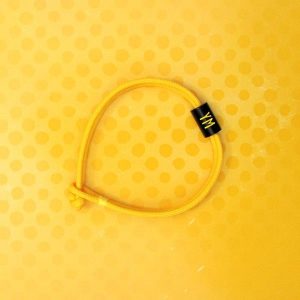 If you're looking for a more subtle splash of yellow, our new #HelloYellow bracelet is the perfect accessory.
Buy yours today in time for you to wear proudly on World Mental Health Day.
Whether we're all two-metres apart, or working from home and keeping it virtual, let's come together at a time when it's needed most and support young people's mental health.
I'll join you for #HelloYellow
---
We're happy to support you in any way possible. If you have any questions, email us at helloyellow@youngminds.org.uk or give us a call on 020 7089 5050.
Let's come together for young people's mental health and brighten up 2020!
Best wishes,
Team #HelloYellow