Dementia Friendly Communities – North Tyneside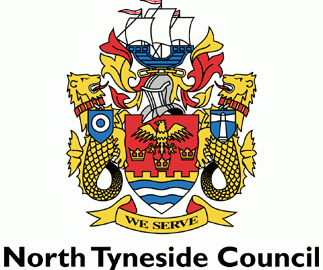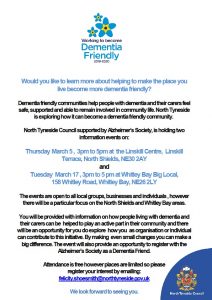 We have arranged two sessions, one in North Shields and the second in Whitley Bay to look at how we make North Tyneside more dementia friendly.  Whilst the second part of each session will have a place focus, they are open to everyone with an interest in doing something more to help people with dementia to continue to participate in their community.
Download poster here.
Felicity
Felicity Shoesmith
Community and Voluntary Sector Liaison Manager
Tel: (0191) 643 7071  Mob: 07968 380 769
Felicity.Shoesmith@northtyneside.gov.uk