FREE – online parenting courses for the residents of North Tyneside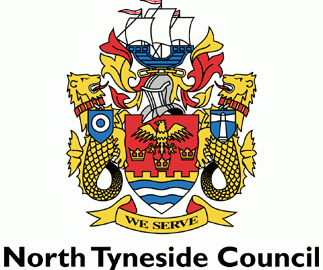 I am delighted to announce that North Tyneside Council has purchased a multi-user licence for three FREE online courses for all our families and parents-to-be to help with understanding the best ways to care for their children. These courses are relevant to parents of all children, including those with special needs, autism, ADHD etc. We want to ensure that all our families have ease of access to them.
The courses are written by Child and Adolescent Mental Health Services (CAMHS) professionals with other health and education workers. They are evidence based and accredited by the Department for Education and can be accessed via the website: www.inourplace.co.uk
· Understanding your pregnancy, labour, birth and your baby
· Understanding your baby
· Understanding your child
The courses are based on the Solihull Approach which aims to improve emotional health and wellbeing by supporting relationships in families. Research shows that these courses help reduce conflict in families and increase closeness. Families tell us these course help with managing children's strong feelings, family communication, understanding each other and behaviour.
The courses usually cost £39 per person. However, every single resident in North Tyneside can access these parenting courses completely free of charge either from their own computers, tablets, phones or local libraries.
We will be sending posters and postcards out to venues over the fortnight but if you would like any further copies of the postcards please contact
Kathy.Munro@northtyneside.gov.uk
or if you want any further information on the courses contact Rachel.Nicholson@northtyneside.gov.uk
I hope you agree that this is a great investment for our children and families.
Yours faithfully,
Wendy Burke
Director of Public Health
[Parents feedback "The Solihull Approach course I did made it clear parents don't need lessons: daily life throws us enough of those. What we need is the space to step back and observe our children. We need some structured guidance to help us reflect on all the factors that make them behave the way they do; some developmental, some circumstantial." "This has been a really valuable experience that in a way will impact on many aspects of my life" "This course has been an absolutely invaluable to me. It has and will change so many aspects of my life. I am undoubtedly a better parent and more rounded and fulfilled person as a result. Some aspects have literally been like 'Eureka' moments to me! I WISH I'd known all this years ago" "I have found the online course very useful. Now, I take time to think more during difficult situations and during arguments with my kids." "It doesn't work all the time but bit by bit, we are working towards a less confrontational household!"]
Rachel Nicholson
Public Health Manager (Children)
North Tyneside Council.
https://my.northtyneside.gov.uk/category/308/contact-council
Tel: (0191) 643 8073
http://www.twitter.com/NTCouncilTeam