Linskill Community Development Team Community Grapevine Newsletter – 10 January2021


2021 is starting online, but don't worry, we have got it covered!

Join Howard for his top gardening tips, burn off those Christmas calories with Christina's dance fitness class and get involved with our second edition of the Encompass Engager Zine! 

Plus let's start this edition of Grapevine with some wonderful news!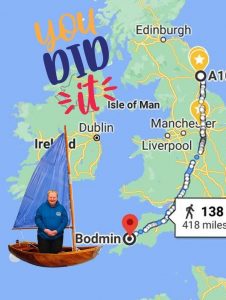 Remember Linskill's Summer Challenge when we wanted to cover the length of Britain? Well, Susan Arkely kept on walking and walked straight into first place in Active North Tyneside's Lockdown Legends competition. From the start of the challenge to 5th January she has covered a whopping 413 miles – so not long until she hits Bodmin which is 418 miles from home. She will need a boat soon!

Huge congratulations Susan on your well deserved win. 

Look out for another mini challenge in the Spring and another mileage based challenge in the summer.
---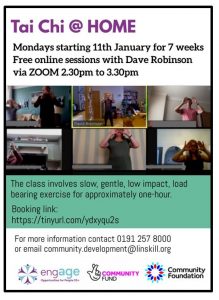 CONNECT 
We're back for another set of at home sessions with Dave.  If you are new to this martial art and fancy seeing what it's all about then join along with existing members as they keep up their practice at home.
---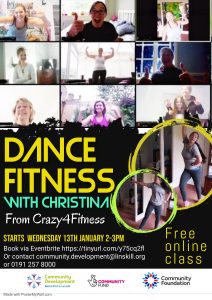 KEEP ACTIVE 
After the success of our 2020 sessions we are delighted to offer our dance fitness class with Christina.

This is the virtual option, by registering once you will be sent the Zoom meeting code for all the sessions.

Join 2 x British Classical Sequence & Ballroom dancing champion Christina from Crazy4Fitness, for a fun dance fitness class!

Suitable for the whole family, this easy to follow class will have you moving in your living room through the power of Zoom.

You don't need any fitness equipment or experience, just a bit of space & a device to join the class from.
---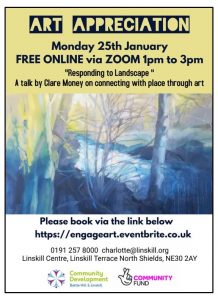 TAKE NOTICE 
Clare Money is a local artist based at Linskill Centre who is opening up the engAGE Art Appreciation talks for 2021! Clare will be talking us through the process of how she creates her paintings.  If you would like a look at Clare's work before the day please head here
---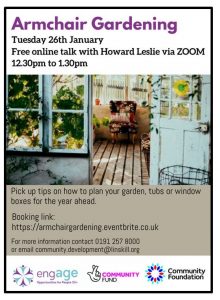 KEEP LEARNING
Hosted by engAGE but open to all join our expert horticulturist Howard Leslie for an afternoon of garden chat!  Howard will talk through getting your gardens, tubs or window boxes ready for the new year.  Bring your cuppas and questions along with you!
Armchair Gardening with Howard
---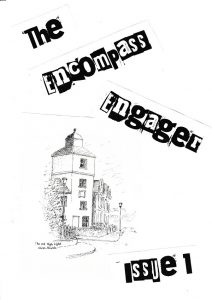 GIVE
We are planning our second issue of our new Zine the "Encompass Engager" and we need your help! We would love to get a small team together to help us to plan the content, collate all the submissions and turn them into the physical zine issue. 
 
To find out more, join us for our Zine Zoom on Tuesday 19th January 2021 at 10.30am.  
 
We will be meeting online and the joining details are; https://us02web.zoom.us/j/86311714057?pwd=V3hxZkpDSEhvaC9EZzRLdUE0N1o2QT09 
 
Meeting ID: 863 1171 4057 
Passcode: 780789 
 
Hope to see some of you there! 

You can view the first edition here
---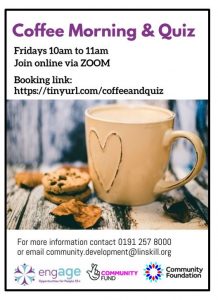 Coffee Morning
Break up your week with some friendly conversation and a fun quiz.  Book on to be emailed the ZOOM link and then join in once or every week – there's always laughter!
---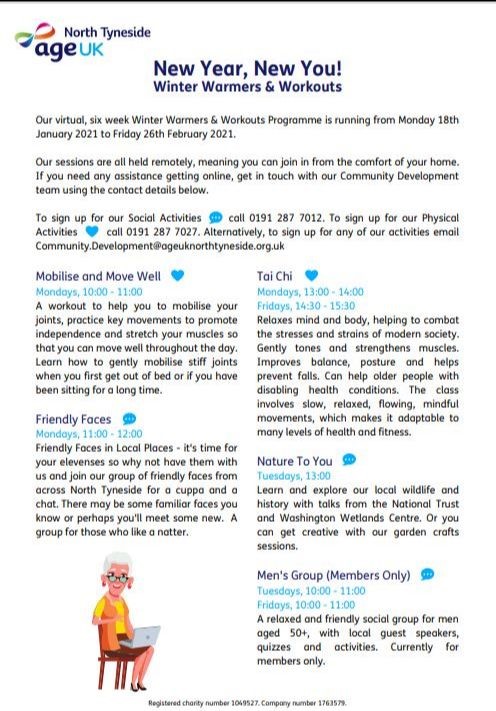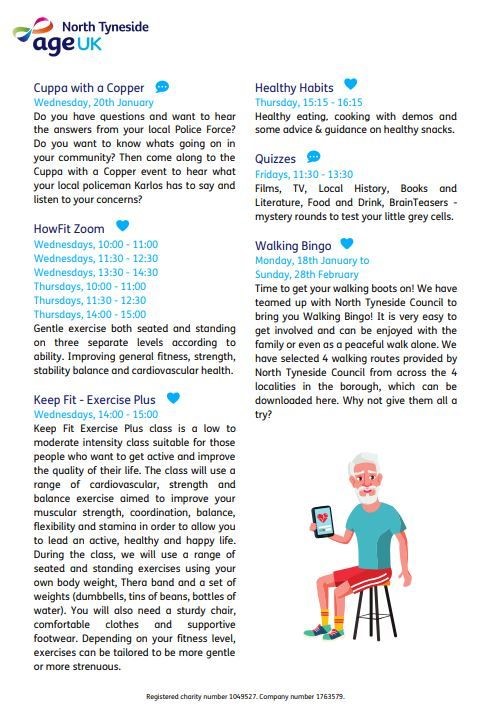 Age UK North Tyneside have designed a new suite of Winter Warmers and Workouts activities to help keep you fit in mind and body, and fully Covid safe in the comfort of your own home.

Their team would be delighted to support you with the Zoom activities and have prepared an instructional booklet which can be posted out to you in advance .

To sign up for our
Physical Activities call 0191 287 7027

To sign up for our
Social Activities call 0191 287 7012

Or to sign up for any of our activities email: Community.Development@ageuknorthtyneside.org.uk
---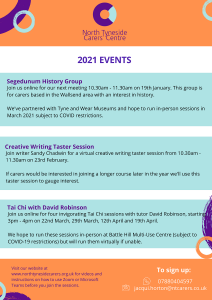 And finally,  North Tyneside Carers Centre have lots of activities running online. For more information please email jacqui.horton@ntcarers.co.uk