Linskill Community Development Team Community Grapevine Newsletter – 10 June 2022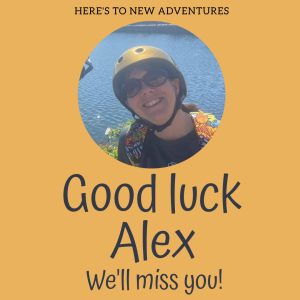 Goodbye and thank you! 
As some of you will know Alex is leaving us for pastures new next week. Among other things Alex has been instrumental in developing our talk programme and the Linskill Riders. Thankfully she will be joining our friends at VODA and we hope she will still be a regular at Linskill (hopefully bringing her delicious baked goods with her!).
She will be a huge miss within our Community Development team and I am sure you will join us in wishing her every success in her new adventure.
---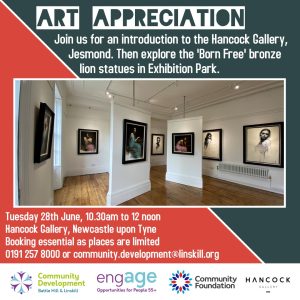 TAKE NOTICE 
The Hancock Gallery is a new venue for the Art Appreciation group. Explore temporary exhibitions by three artists along with permanent exhibits after a brief introduction to the gallery. Afterwards we will walk along to the bronze 'Born Free' lions in Exhibition Park, where lunch can be bought at Urban Green Cafe or you can bring your own. 
Please book using the link below.
engAGE activities are funded for people 55+
---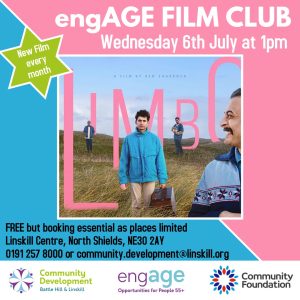 CONNECT – Film Club
Limbo is a wry and poignant observation of the refugee experience, set on a fictional remote Scottish island where a group of new arrivals await the results of their asylum claims.
Please book using the link below as places are limited.
engAGE activities are funded for people 55+
---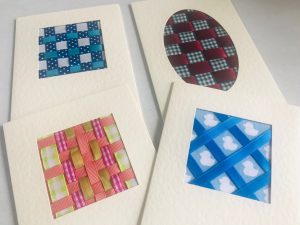 KEEP LEARNING – Card Making 
This month's theme is ribbon weaving! Join us on Wednesday 6th July at 10am. All details are in the booking link below.
engAGE activities are funded for people aged 55+
---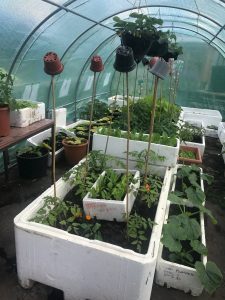 KEEP ACTIVE 
Aside from the front of the building we have three garden areas at Linskill Centre plus a greenhouse and polytunnel growing vegetables and plants.
Gardener Mike Brannigan is onsite every Tuesday between 10am and 2pm and he'd love some more volunteers to help.  If you would like to get involved or find out more then please follow the link below.
---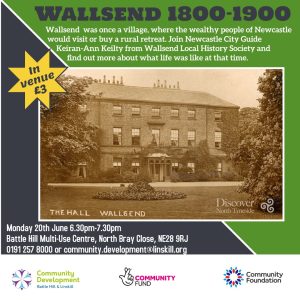 TAKE NOTICE 
Not so long ago Wallsend was a village, where the wealthy people of Newcastle would visit or buy a rural retreat.
Join Newcastle City Guide Keiran-Ann Keilty from Wallsend Local History Society and find out what life was like at that time and about one resident in particular when he lived in Wallsend Hall in this heritage talk taking place at Battle Hill Multi-Use Centre.
There is a small fee of £3 for this event, which is payable on the day.
---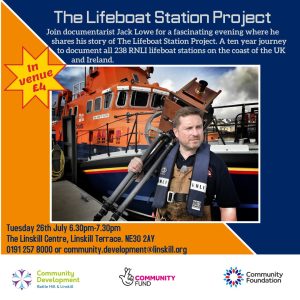 CONNECT
Jack Lowe is a documentarist using photography, audio recordings and film to make and share the story of The Lifeboat Station Project, his 10 year journey to all 238 RNLI lifeboat stations on the coast of the UK and Ireland. Jack photographs and interviews the lifeboat volunteers he meets along the way but there's a twist! Travelling in his mobile darkroom — a decommissioned ambulance called Neena! Jack uses Victorian photographic techniques to hand-make the images on glass.
Head to lifeboatstationproject.com to see hundreds of photographs made over the years and to find out how you can get behind the rest of his odyssey.
There is a small fee of £4 for this event which is payable on the day.
Photo credits; thanks to Duncan Davis.
---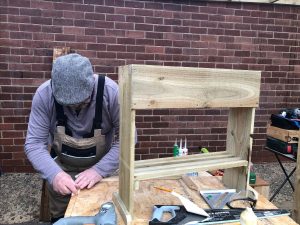 LAST CHANCE TO BOOK 
We have one place available on our spring planters workshop on Thursday 16th June, 10:00 and one place left on our summer planters workshop on Thursday 23rd June, 10:00 at Battle Hill Multi-Use Centre. 
There is a £10 charge to cover materials.
For all the details and to book the remaining place follow the link below.
We look forward to seeing you at an activity soon.

Lucy, Alex, David, Charly and Janice
Your Community Development Team
---
From our friends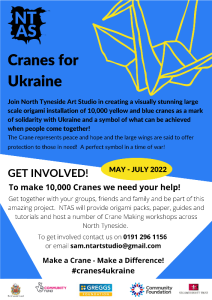 To help support North Tyneside Art Studio's aim to make 10,000 paper cranes, we are holding a session at Linskill Centre on Wednesday June 29th, 10am to 12 noon.

Would you like to come and help?  All instructions and materials will be provided plus we'll have the kettle on too!

Please book your place using the link below.
---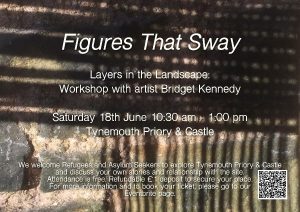 You're invited to Figures that sway's third workshop, Layers in the Landscape: with Artist Bridget Kennedy, on Saturday 18th June, at Tynemouth Priory and Castle.
The workshop will look at the effects of time and the weather on these extraordinary buildings and create textile based collages inspired by layers of colour and texture that you discover there. During the workshop we would love to hear your own stories and connection to Tynemouth, and to discuss the history of Tynemouth as a trading and industrial port and how this may have influenced migration. 
The event will also be an opportunity to meet Figures that Sway artists Rosie Morris and Harriet Sutcliffe, and to discuss their ideas for exhibiting on the site. 
Attendance is free but spaces are limited, we have asked for a refundable deposit of £1.
---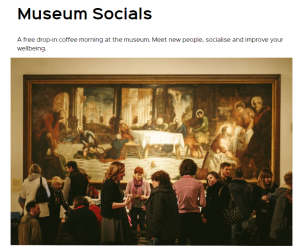 First Tuesday morning of every month at a different museum across Tyneside TWAM are hosting informal FREE Museum Socials that will be open to adults to drop in. This will be very easy going, couple of hours, with free refreshments. It'll be a chance to meet new people, museum staff and have guided tours of exhibitions and collections.

The next meeting is on Tuesday 5 July 2022, 10.30am – 12.30pm Arbeia Roman Fort, South Shields. All the details, including future dates are in the link below.