Linskill Community Development Team Community Grapevine Newsletter – 16 May 2021


The weather may be mixed but don't worry we have lots to keep you busy.
Join us online and explore the night sky with Kielder Observatory or look back at a selection of home movies with Remembering the Past.
We welcome back more in venue activities this week too so why not watch a film with friends, try tai chi as a group or bring your craft project along to 'Woollies 2'.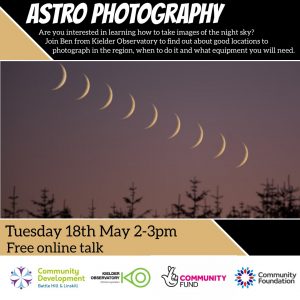 CONNECT
On Tuesday 18th May at 2pm we will be holding our final talk in collaboration with Kielder Observatory, about Astro Photography.
Modern day digital cameras have resulted in an explosion of popularity for night sky photography. By turning our lenses towards the skies, or attaching our cameras to telescopes, Kielder Observatory have helped people realise just how capable they can be when shooting into darkness.
Join Dan from Kielder Observatory online to find out about good locations to take images from in the region, when to do it and what equipment you will need.
---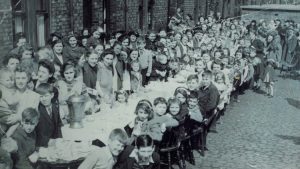 TAKE NOTICE
Join us on Thursday 20th May at 3pm for our next archive film screening in our "Snapshot" series. Join us for an affectionate look back on home life captured on home movies. Starting with a short documentary film, we'll share memories together of recording home life on our own devices.
What memories were captured and what devices did you use?
'Snapshot' is a partnership project between Remembering the Past, North East Film Archive and Linskill Community Trust.
Event image thanks to Newcastle City Libraries.
---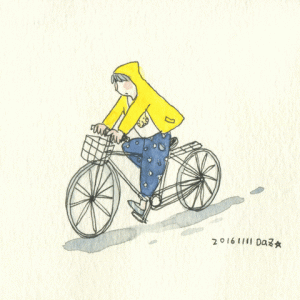 WATBike are holding free adult learn to ride and confidence sessions every Friday and Saturday in various locations, including Battle Hill Multi-Use Centre. The next session is taking place on Friday 28th May with two slots available at 10:00 and 13:00.
These sessions are aimed at novice and beginner cyclists, or those who feel they need assistance with any specific issues – for example, how to use the gears efficiently. WATBike have a fleet of hybrid and e-bikes which can be used for these sessions, so everyone can take part whether or not they already have a bicycle.
Interested? Drop Claire Blake an email to cycling@watbus.org.uk
---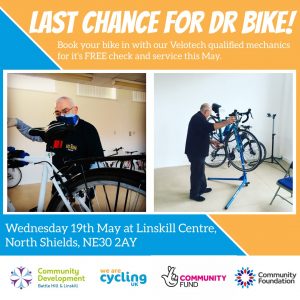 KEEP ACTIVE
We still have limited availability for our final May Dr Bike. Many thanks to Cycling UK's Big Bike Revival program for making these FREE clinics possible.
To ensure we are Covid secure, we have limited spaces so make sure you book your place.
What does a comprehensive check entail?
A typical Dr Bike health check may include some of the following cycle replacements and checks:
Brakes – Calliper and cable adjustment, cable, and pad replacement,
Gears – Indexing, adjustment, and cable replacement,
Chain – Check for wear, lubricate if necessary,
Tyres – Puncture repair/tube replacement, inflated to recommended pressure (PSI),
• Other – Check all nuts and bolts are correctly torqued; check headset and bottom bracket; check and replace missing bar plugs / cable end caps.
Dr Bike – Linskill Centre 19th May
---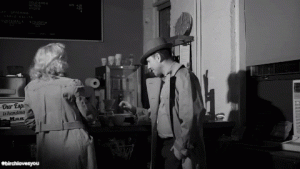 CONNECT – Coffee morning
Join Charly on Friday at 10:00 for some coffee morning fun – all sorts of topics are chatted about with plenty of laughter!
---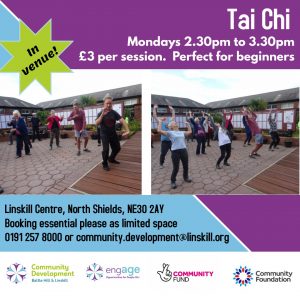 KEEP ACTIVE
Our Tai Chi tutor Dave is back with in venue sessions at Linskill Centre on Monday afternoons at 2.30pm – perfect for beginners to try this martial art. Places are limited to be Covid secure so please book early to avoid disappointment.
---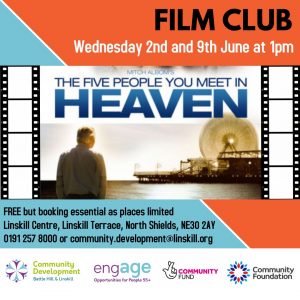 KEEP WATCHING
Join us in June to watch 'Five people in heaven' – perhaps you have read the book? There are two showings until restrictions ease further. Book on to either Wednesday 2nd or 9th of June.
You can still catch 'Saving Grace' on Wednesday 19th May at 1pm.
Both booking links are below.
June Film Club – The five people you meet in heaven
---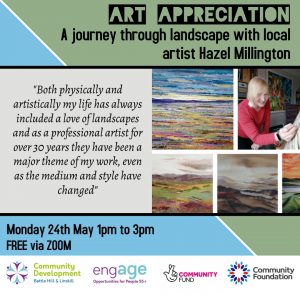 KEEP NOTICE
Join local artist Hazel Millington as she takes us on her Journey Through Landscape on Monday 24th May at 1pm via ZOOM.  
There will also be a limited number of tickets available to come into Linskill Centre and watch the talk as a group – still via ZOOM on our large screen TV.  Please use the 'in venue' booking link for these tickets.
---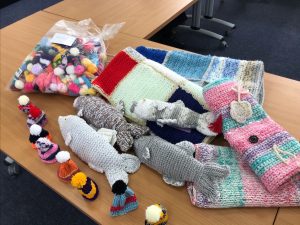 WOOLLIES 2
Bring your current project or try one of our volunteer makes!  This month we are making teeny tiny smoothie hats! Tuesday afternoons at 1pm, £3 per session.
---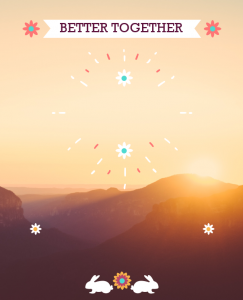 Do you live with chronic pain? 
The 'Better Together' group meet at Linskill Centre every month to listen and learn about coping with chronic pain.   
At the minute the group are enjoying gentle exercise, mindfulness and meditation sessions with Irene Anderson. 
If you would like to come along to the group you would be so very welcome. 
The next meeting dates are 16th June and 14th July at 11am in Bede Room, Linskill Centre.  Sessions cost £5 but your first week is FREE.  For more details please get in touch via community.development@linskill.org
As always best wishes and stay safe 
Janice, Charly, Alex and Lucy 
Your Community Development Team
---
Other things to look out for locally…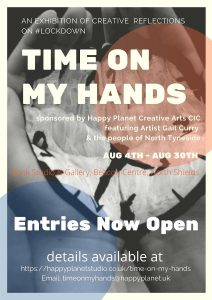 Time on My Hands – An exhibition of creative reflections on #lockdown
Open call for creative personal reflections on lock down sponsored by Happy Planet Creative Arts CIC.
---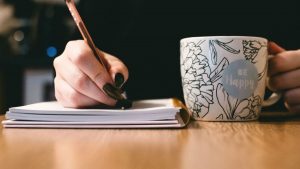 Common Connections
Only four places remain on Sue Miller's creative writing workshop at Linskill Centre on Monday 17th and 24th May at 10.30am to 12.30pm. 
If writing isn't your cup of tea there are eight spots to appear in a short film bringing The 'C' Word poem to the screen. The 'C' Word is a new poem all about community. Each person taking part will recite one line of Sue's poem on their doorstep. The film will capture what our community sounds like now and be shared online. Enjoy a flavour of the project with a sneek peek of the blooper reel at here.
Both opportunities are suitable for people 55 and over. They are free to take part but booking essential.  Please contact heritologists@gmail.com for more information.
---