Linskill Community Development Team Community Grapevine Newsletter – 17 October 2021

It's been another busy few weeks for us – we've ran bike rides, hosted the Ouseburn Trust who delivered an insightful talk about the Victoria Tunnel and we have been helping some beginners learn to crochet. 
With the festive season fast approaching we have a special cards and gift tag workshop to help you get ahead. But if you aren't ready for Christmas yet, don't worry. Why not enjoy a film or listen to local artist Clare Money talk about her inspirations?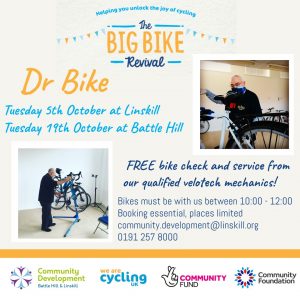 STAY ACTIVE
We have limited places for Dr Bike at Battle Hill on Tuesday 19th October. 
As always, booking is essential via the link below.
Please note, Dr Bike, can fix a lot of issues but he cannot rebuild a whole bike and he doesn't carry every spare part.
Battle Hill – Tuesday 19th October (10:00 – 12:00 bike drop off)
---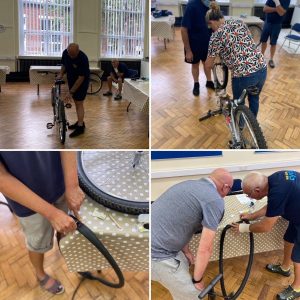 KEEP LEARNING – Puncture repair 
Have you ever wondered how Dr Bike does it? Well now's your chance to find out. Between now and Christmas Dr Bike will be hosting three FREE maintenance workshops:
1. Puncture repair
2. Adjusting brakes and gears 
3. Cleaning and oiling
The first workshop, Puncture repair, is happening at Battle Hill Multi-Use Centre on Thursday 21st October and booking is open now.
---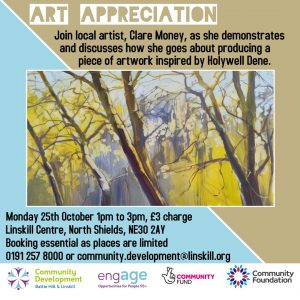 CONNECT 
Since graduating from Edinburgh College of Art in 1991, Clare Money has made a career out of painting, drawing and teaching art.  For this workshop, Clare will demonstrate and discuss how she goes about producing a piece of artwork from initial idea to completed painting. Over the course of the session she will aim to complete a picture inspired by Holywell Dene.
Book your place using the link below.
Art Appreciation with Clare Money
---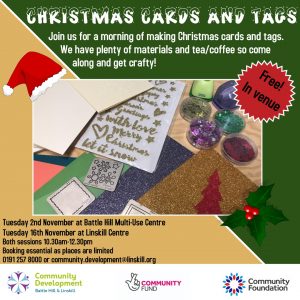 GIVE 
Join us for a morning of making Christmas cards and tags at either Battle Hill on Tuesday 2nd November or the Linskill Centre on Tuesday 16th November. 
We have plenty of materials and tea/coffee so come along and get crafty!
This workshop is FREE but booking is essential as places are limited. All materials provided.
Christmas Cards & Tags – Battle Hill
Christmas Cards & Tags – Linskill Centre
---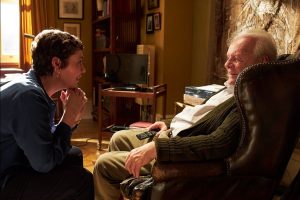 CONNECT – Film Club 
Having scared off his recent caregiver, Anthony, an ailing octogenarian gradually succumbing to dementia, feels abandoned when his daughter tells him she's moving to Paris.
Come and watch The Father, starring Anthony Hopkins and Olivia Coleman, at the engAGE Film Club on Tuesday 3rd November at 1pm.  Tickets are FREE but places are limited.  Please book using the link below.
The Father – Film Club Tickets
---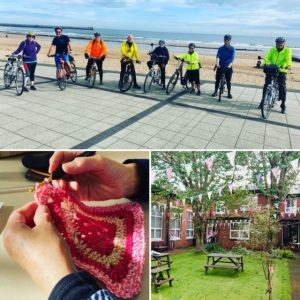 Bike ride to Blyth, beginners crochet and bunting in the Melrose Garden
Cheerio for now…looking forward to seeing you soon. 
Lucy, Alex, David, Charly and Janice
Your Community Development Team
---
Opportunities from our friends…