Linskill Community Development Team Community Grapevine Newsletter – 18 March 2022

Did you know, along with our fortnightly Grapevine newsletter we also have an Instagram account and Facebook page? You can follow us by using the links below!
we have had a little 'spring clean' on our page on the main Linskill website. Perhaps you'll recognise some familiar faces in the photos?
---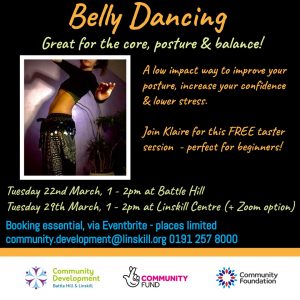 TRY SOMETHING NEW!
Belly Dancing might not be an obvious choice but this low impact class is perfect for improving your posture, increase your confidence and lower stress.
Join Klaire for this FREE taster – perfect for beginners!
**The in-person Linskill session is FULL but there is still availability for the Zoom option. In-person availability at Battle Hill only.**
Belly Dancing Taster – Battle Hill
---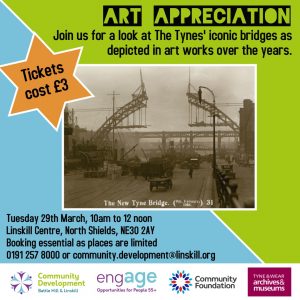 TAKE NOTICE – Art Appreciaton
There are still a few places left – come and join us!
Tickets cost £3 and can be booked using the link below.
The engAGE programme is funded for people aged 55+
---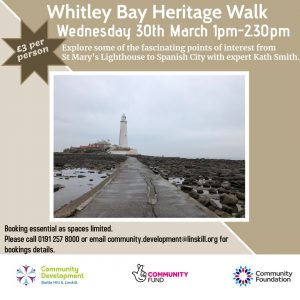 CONNECT
Explore some fascinating points of interest from St Mary's Lighthouse to Spanish City with heritage expert Dr Kath Smith.
Find out more about how this beautiful stretch of our coastline has changed over the years. We will walk from St Mary's Lighthouse to Spanish City to find out about it's recent restoration.
Booking is essential for this approximate 2 mile walk. This is a social walk and will be paced as such. Bring your own flask/drink or pick up an ice cream at Di meo's or a coffee or cake from Valerie's at the end.
There is a £3 charge for this walk which is payable in cash on the day or by card in advance at Linskill Centre reception.
---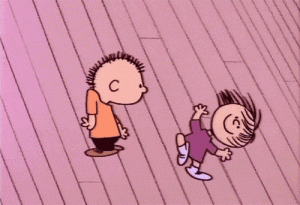 KEEP ACTIVE
Not long until the newly decorated Trevelyan Hall will be full of smiles and dancing!
Book yourself a ticket for the Whitley Bay Tea Dance Club's Easter Dance on Saturday April 9th, 1.30pm to 4.30pm.
Tickets cost £12. Live music and refreshments included.
The engAGE programme is funded for people aged 55+
Step into Spring – Sequence Dance
---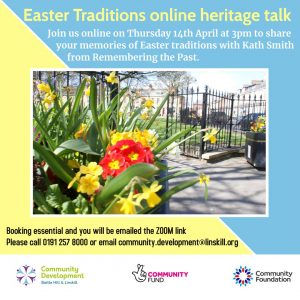 TAKE NOTICE
Join us online on Thursday 14th April at 3pm to share your memories of Easter traditions with Kath Smith from Remembering the Past
Easter Traditions Online Heritage Talk
---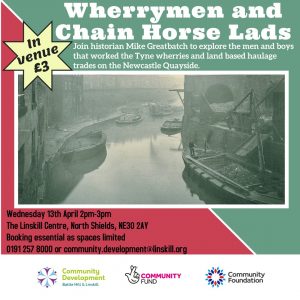 TAKE NOTICE
Join Mike Greatbatch for this talk exploring the men and boys that worked the Tyne wherries. Often dismissed as casual labourers, they worked the Tyne wherries and land based haulage trades ensuring Newcastle's quayside functioned as a modern port well into the 20th century. The skills and culture of these working lives will be explained through personal histories of former workers and their families alongside rare archive images.
There is a small fee of £3 for this event which is payable on the day.
Photo credits; thanks to Newcastle City Library Local Studies.
---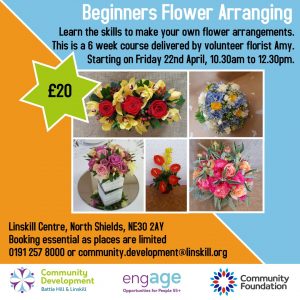 KEEP LEARNING
Do you fancy a challenge for the spring? Over 6 weeks we will teach you the skills to make a number of different flower arrangements plus how to tie those fiddly but fabulous bows!
All details are in the booking link below – hurry as places are limited.
Flower Arranging Course Tickets
---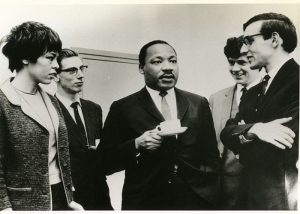 KEEP LEARNING
Join Brian Ward from Northumbria University for a talk exploring over 2 centuries of African American connections to the North East region on Tuesday 3rd May, 18:30 – 19:30.
In November 1967, Martin Luther King, Jr, famously visited Newcastle upon Tyne. It was the only time on his visits to the UK that the eminent civil rights leader ever ventured beyond London. Just a few months earlier the iconic rock guitarist Jimi Hendrix was also in town. And a decade later the legendary boxer Muhammad Ali spent a week on Tyneside. In this talk, Brian Ward unpicks the stories behind those three visits to put them in the context of more than two centuries of African American connections to the region, reminding us of an often hidden history of racial diversity in the North East.
There is a small fee of £3 for this event which is payable on the day.
Image thanks to Paul Barry and Newcastle University Special Collections
---
We look forward to seeing you at an activity soon.
Lucy, Alex, David, Charly and Janice
Your Community Development Team
---
From our friends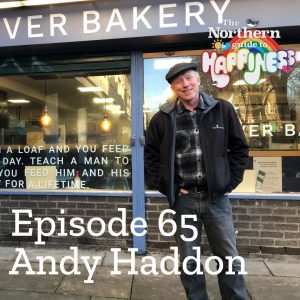 Bake your own stotties with one of Big River Bakery's own bakers!
£30 per person (proceeds will be donated to the Newcastle United Fans' Foodbank)
Big River Bakery is a very special bakery – it not only bakes delicious things but it's also a social enterprise, providing training, jobs for people with learning disabilities, and aiming to change the world, a loaf of bread at a time.
Big River Bakery's Andy Haddon joined us on the Northern Guide to Happiness podcast earlier this year (you might also have seen him on the Hairy Bikers' TV show) and now we're teaming up with him to offer listeners to the podcast the chance to join a stottie-making workshop at the bakery.
It's £30 per person (including coffee and patisserie on arrival) and proceeds go to the Newcastle United Foodbank.
The Northern Guide to Happiness events programme
The Northern Guide to Happiness is a weekly podcast which brings a little bit of joy to your day. Over the past year and a half we've invited all sorts of people – from pop stars to stargazers – to share a bit about their lives and their happiness hacks. Listen to all our episodes here.
Now, some of our podcast guests are inviting you to experience what brings them joy, in a series of special events in early 2022.
---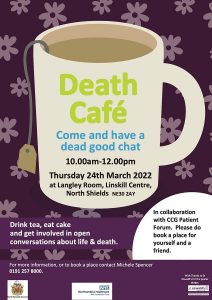 Just a few places left. To book your place call 0191 257 8000 or email Michelle at michele@chcfnorthtyneside.org.uk
---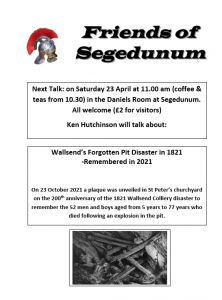 It's well worth joining The Friends of Segedunum if you plan to attend several talks.
Membership gives you FREE admission to the museum, to talks, as well as other benefits. For more information on costs and how to join please use the link below or email secretary.segedunumfriends@gmail.com