Linskill Community Development Team Community Grapevine Newsletter – 19 September 2021

We have something for everyone this month! Learn about the Victoria Tunnel, find where Dr Bike's clinics will be held next and how to get involved with some spooky knitting! 

But first, we would like to introduce you to the newest member of our team – David Pearce. He will be looking after the 'Shedders' project which you can find out more about below.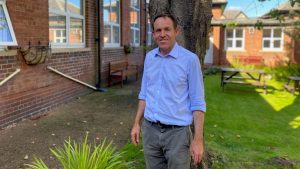 Hi, I'm David the new project worker/technician for 'The Shed'.  

Situated at the back of Linskill Centre in a converted large brick garage, The Shed has a workshop, preparation room and kitchen and is well equipped with a wide range of tools, equipment and machinery similar to what you would find in your own shed at home.  We've been busy getting ready to roll up the shutters to welcome new Shedders in October.  

We're a friendly bunch so, get in touch to find out how you can get involved for skill-sharing, learning new things and enjoy some laughs whilst making and mending with others. Contact: david@linskill.org 

The Shed is supported by North Tyneside CCG, and is aimed at reducing loneliness and social isolation of older men, though welcomes women's involvement.
---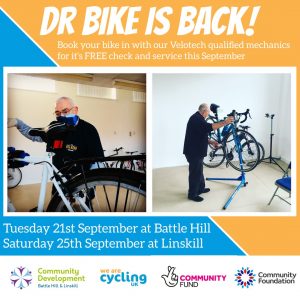 CONNECT
Does your bike need a little TLC? Gears not changing smoothly? Can't locate that annoying rattle? Then book it in to see Dr Bike.

He will be at Battle Hill Multi-Use Centre and the Linskill Centre this week. As always booking is essential via the links below. 

Please note Dr Bike can fix a lot of issues but he cannot rebuild a whole bike and he doesn't carry every spare part.
Battle Hill – Tuesday 21st September 10:00 – 12:00 bike drop off
Linskill Centre – Saturday 25th September 09:30 – 11:30 bike drop off
---
STAY ACTIVE – Armchair Gardening
The October online gardening class is creeping up!  If you fancy coming along on Tuesday 5th October at 12.30pm for an hour of gardening tips and tricks with Howard Leslie then please book on using the link beSWSWWWWWWWWlow. 

STAY ACTIVE – Volunteering
If you would like to share your gardening skills with us then we are looking for volunteers to work with Howard every Tuesday between 10am to 2pm, meet in the Melrose Garden at Linskill Centre.  Please help us get our own green spaces up to scratch!
---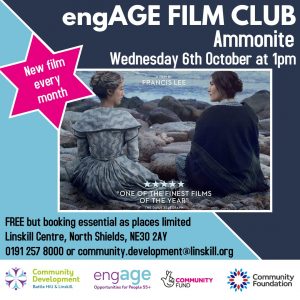 TAKE NOTICE
Book tickets for the October film on Wednesday 6th at 1pm.   According to the Radio Times, Ammonite is a love story of rare and candid beauty!

Set in 1840s England, acclaimed but overlooked fossil hunter Mary Anning (played by Kate Winslet) and a young woman sent to convalesce by the sea develop an intense relationship, altering both of their lives forever"

It's another long one at nearly 2 hours – don't forget your cushion!
---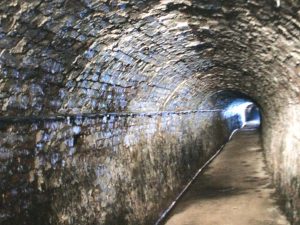 KEEP LEARNING – The Story of the Victoria Tunnel
Join Ian McArdle from the Ouseburn Trust & find out more about the
Grade II listed Victoria Tunnel which runs under Newcastle from the Town Moor to the Tyne.

Join us at the Linskill Centre on Tuesday 12th October at 6.30pm for an evening of fascinating discussion. 
This talk will look at the two "lives" of the Tunnel – its original use as a waggonway to transport coal and its use as an air raid shelter during
World War II. The Tunnel is now open to the public and is proving to be an extremely popular tourist attraction.
A small fee of £3 will be charged for this session which is payable on arrival. Booking essential via the link below.
The Story of the Victoria Tunnel
---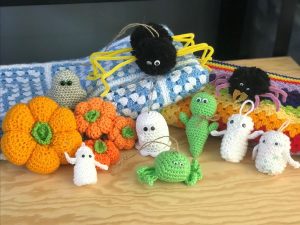 GIVE
Our next Yarn Bombing project is revealed!  Join us to make Halloween woolly bits and bobs on Tuesday 12th October 1pm to 3pm at the Battle Hill Multi-Use Centre. We have patterns and wool just bring along your hooks or needles.

Book your FREE place using the link below.
Halloween Yarn Bombing Workshop tickets
---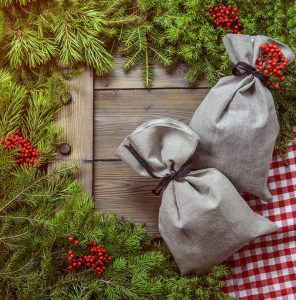 KEEP LEARNING – Festive Gift Bags
Would you like an alternative to using wrapping paper?  Join Jo Woolley at Battle Hill Multi-Use Centre for an afternoon workshop on Thursday 21st October at 1pm to make your own fabric gift bags.  

All materials provided but you will need to bring your sewing machine.  Places are FREE but booking is essential as places are limited.
---
Cheerio for now…looking forward to seeing you soon. 

Lucy, Alex, David, Charly and Janice
Your Community Development Team
---
Opportunities from our friends…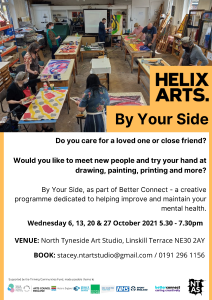 ---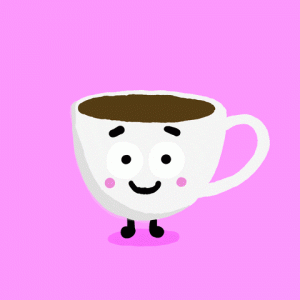 Fenwicks Friendly Folks
Ever fancy meeting up with some new folks for a cuppa and a chat?  Led by community volunteer Anne, Fenwicks Friendly Folks meet up any time between 3pm and 5 pm on the 1st and 3rd Monday of the month at Fenwick's "The Terrace Restaurant". 

There's no cost other than the refreshments you choose to buy.  Full details are in the link below.