Linskill Community Development Team Community Grapevine Newsletter – 2 May 2021


There really is something for everyone this week – join us for our first bike ride as an affiliated 'Cycling UK Community Cycle Club' or grab a cuppa and enjoy our second edition of the Encompass Engager Zine. If you are feeling crafty we have crochet and bobble hats to keep you busy! Plus if that wasn't enough we explore the golden age of cinema with Remembering the Past and Astro Photography with Kielder Observatory.
---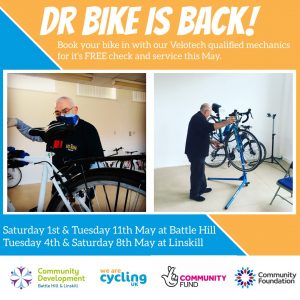 KEEP ACTIVE 
We still have limited availability for our May Dr Bike sessions. Many thanks to Cycling UK's Big Bike Revival program for making these FREE clinics possible.  
To ensure we are Covid secure, we have limited spaces so make sure you book your place.
What does a comprehensive check entail?
A typical Dr Bike health check may include some of the following cycle replacements and checks:
Brakes – Calliper and cable adjustment, cable, and pad replacement,
Gears – Indexing, adjustment, and cable replacement,
Chain – Check for wear, lubricate if necessary,
Tyres – Puncture repair/tube replacement, inflated to recommended pressure (PSI),
• Other – Check all nuts and bolts are correctly torqued; check headset and bottom bracket; check and replace missing bar plugs / cable end caps.
Dr Bike – Battle Hill 11th May
---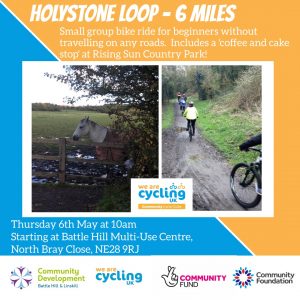 TAKE NOTICE  
Join Lucy & Alex on a gentle 6 mile ride using the Waggonways . 
This ride starts and finishes at Battle Hill Multi-Use Centre and will stop for coffee and cake at the Rising Sun Country Park, perfect for beginners. 
Current social distancing and track and trace guidance will be followed. Maximum number of participants will be 6 excluding leaders.
---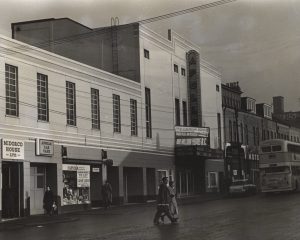 KEEP LEARNING
Join us and Remembering the Past on Thursday 6th May at 3pm for our next online heritage talk: Cinema Memories – the Sequel.
Join us to share stories and memories of trips to the cinema in the 1960s and 1970s – yes, it's the Sound of Music and West Side Story era!
Image of the Apollo Cinema, Shields Road in Byker, 1967 thanks to Newcastle City Libraries.
---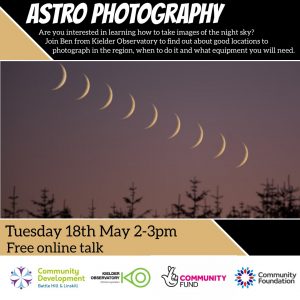 CONNECT
On Tuesday 18th May at 2pm we will be holding our final talk in collaboration with Kielder Observatory, about Astro Photography.
 
Modern day digital cameras have resulted in an explosion of popularity for night sky photography. By turning our lenses towards the skies, or attaching our cameras to telescopes, Kielder Observatory have helped people realise just how capable they can be when shooting into darkness.
 
Join Dan from Kielder Observatory online to find out about good locations to take images from in the region, when to do it and what equipment you will need.
---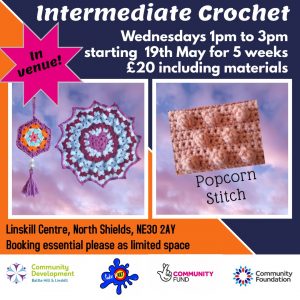 CROCHET 
If you have been crocheting for a while but would like to learn some advanced stitches and try new projects then sign up for our intermediate crochet workshop.  Starting on Wednesday 28th May, 1pm to 3pm, for 5 weeks in venue at Linskill Centre. The course fees are £20 which includes materials.
---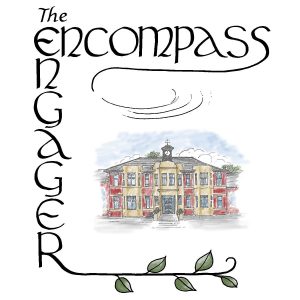 KEEP READING
Our second issue of the Encompass Engager Zine is now available. Filled with short stories, poems, limericks, sketches, garden tips and puzzles, there's something for everyone to enjoy! You can view a digital copy of the Zine on the link below. Thanks to all our contributors for sending in the content!
---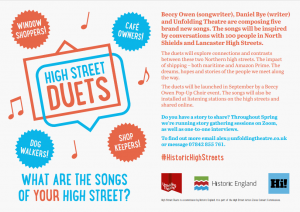 CONNECT – Coffee morning with High Street Duets
Have you heard of Unfolding Theatre from Newcastle?  They have been in touch to see if we can help with a new project of theirs called High Street Duets. Alex from Unfolding Theatre will be joining the coffee morning on Friday 7th May at 10am to start a conversation about our high streets local to North Shields – bring your stories, memories and thoughts along – we'd love to see you there.
---
KEEP GARDENING 
Lovely images from the online Armchair Gardening group – what's growing in your garden this month? The next meeting is on Tuesday 4th May at 12.30pm. We'd love to see your photos too!
---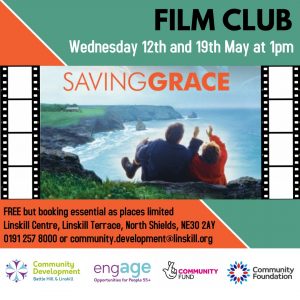 KEEP WATCHING 
The engAGE Film Club at Linskill Centre is back…join us each month for a new film shown on the 2nd and 3rd Wednesday of the month.  Seats are limited to 12 with plenty of distance in between.
The film choice for May is Saving Grace. A comedy starring Brenda Blethyn, Craig Ferguson and Martin Clunes. 
"A small-town English widow, facing financial troubles after her husband's suicide, turns to agriculture of an illegal kind". The running time is 1 hour 35 minutes.
Tickets are FREE but places are limited. Starting at 1pm on Wednesday 12th and Wednesday 19th May.
---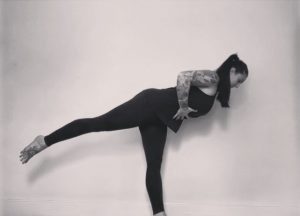 KEEP ACTIVE – PILATES 
**Limited Availability**
After a hugely successful online course, join Fritha for this in venue (Linskill Centre) 5 week Pilates course ideal for beginner and intermediate level, running from Tuesday 18th May to 15th June 2021. 
Pilates builds strength and resilience in the entire body. Improve your flexibility, coordination and balance in this 5 week block.
There will be a £15 charge for the 5 week block which is payable by making a payment with Linskill reception over the phone or in person. You will not be charged through Eventbrite. Booking through Eventbrite holds your place until you have paid via Linskill reception.
For these sessions please wear comfortable clothes that you can bend in. You will also need your own Pilates mat for the mat based section.
---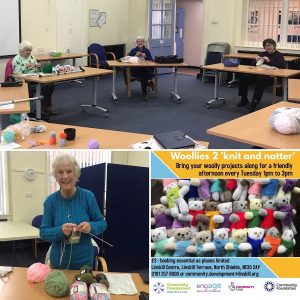 WOOLLIES 2
If you're looking at getting back indoors to share crafting skills then come along to our Woollies 2 session – we can't all fit in one room at the minute so join in on a Tuesday afternoon at 1pm – tickets are £3. Bring your current project or try one of our volunteer makes!  This month we are making teeny tiny smoothie hats!
---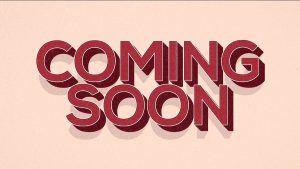 Art Appreciation's May meeting is with Hazel Millington, local textile artist.  Monday 24th May at 1pm.
As always best wishes and stay safe 
Janice, Charly, Alex and Lucy 
Your Community Development Team
---
Other things to look out for locally…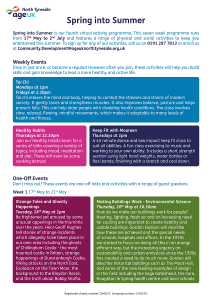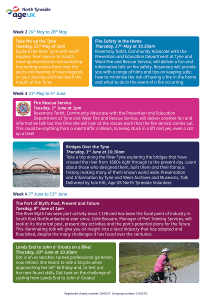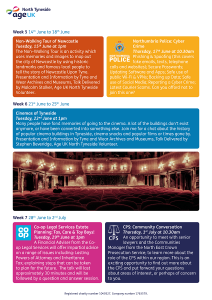 Our friends at AGE UK North Tyneside's next virtual programme is starting on 17th May. Full details including how to book can be found online
---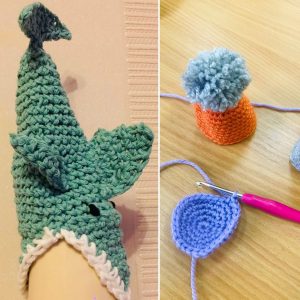 THE BIG KNIT
For each be-hatted smoothie sold, Age UK receives 25p, which will help the Charity make a big difference to the lives of older people.
For more information and to look at the available patterns click the link below.