Linskill Community Development Team Community Grapevine Newsletter – 21 February 2021


Spring is in the air and we have another busy couple of weeks ahead of us. Meet the animals and their keeper from Northumberland College Zoo, be astounded by local magician Ryan Phelps or get involved in International Women's Day and Fairtrade Fortnight!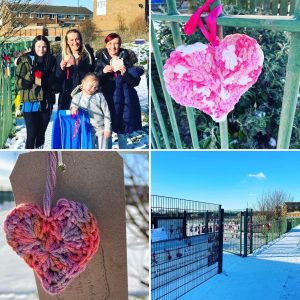 Our wonderful Woollies have been at it again! Last week, just in time for Valentines, we decorated Battle Hill Multi-Use Centre with over 200 knitted and crochet hearts for passers by to pick up and help to spread a little love and joy!
---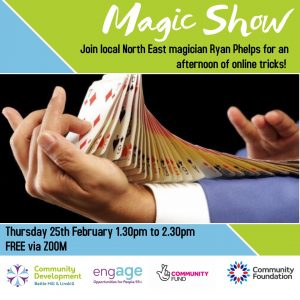 TAKE NOTICE 
Lets have some fun! Join us on Thursday 25th February at 1.30pm for an hour of online tricks from local North East magician Ryan Phelps.
---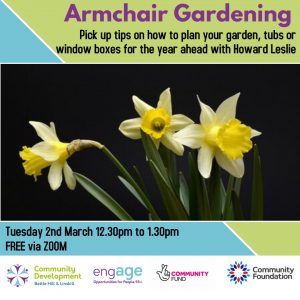 CONNECT with nature 
Join our friendly bunch of gardeners for Howard's monthly suggestions of what to be getting on with in March.
And here is February's job list for extra tips.
---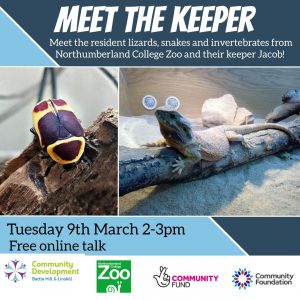 KEEP LEARNING 
'Meet the Keeper'. Come along and join Jacob one of the animal keepers at Northumberland College Zoo, where he will show you some of the animals he cares for. Jacob will show you some of the snakes, lizards and invertebrates; looking at how he cares for these animals and how the College Zoo has been getting on during lockdown. There will also be opportunity for you to ask any questions at the end.
---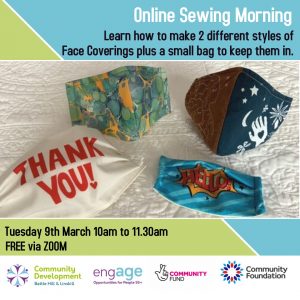 KEEP LEARNING a bit more
Kim from Six Penny Memories is back for a second online sewing morning showing us how to make WHO approved face coverings plus a handy wee bag to keep them in.  The patterns use small amounts of material but Kim has kits ready to go in her online shop – everyone registered will receive a 25% discount to use in March plus the pattern.
---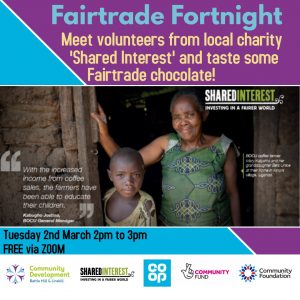 GIVE 
Fairtrade fortnight 2021 runs from Monday 22nd February to 7th March..Find out more about Fairtrade and the work of local charity Shared Interest on our on-line session AND pick up your free Fair Trade chocolate courtesy of North Shields Co-op when signing up.
---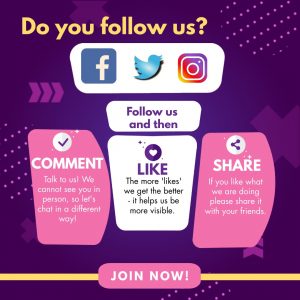 CONNECT 
Did you know that we are on social media? We regularly share information about sessions, images from the activities which have taken place and things that we just like! 
Social media wizardry means the more likes, comments and shares we get the more we can reach other people during lockdown.  If you could give us a little like or a tag it would make a huge difference to us – big thanks.
Plus whilst we can't see you in person, it's another way we can stay in touch. 
If you want to join us online, but don't know where to start, VODA have digital champions who can help support you with social media, video chats and online shopping. The referral link is below.
---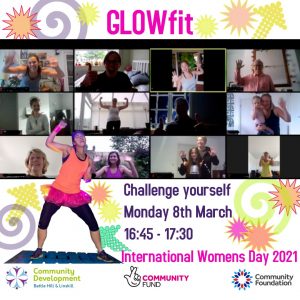 KEEP ACTIVE 
Choose to challenge yourself and try something different – GLOWfit, a one-off class in recognition of International Women's Day 2021. With an uplifting, female empowered soundtrack have fun, get fit and throw a few punches with Christina from Crazy for Fitness.
Dress up in your brightest outfits, get the glowsticks out and have a party in your living room!
This fitness class is suitable for everyone, no equipment is needed, just a bit of space and comfy clothes.
---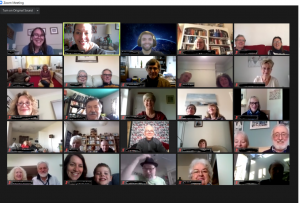 Did you know that the moon is moving away from the Earth by 3cm each year? 52 people enjoyed a fascinating talk by Adam from Kielder Observatory. The images where mind blowing! The next one is all about the Aurora on Tuesday 16th March at 2pm. Save the date and look out for the booking information coming soon. 
Stay safe and best wishes
Janice, Charly, Alex and Lucy
Your Community Development Team
---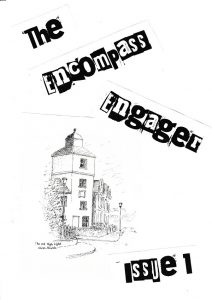 And finally…Thanks to everyone who has sent in submissions so far for the second issue of our zine "The Encompass Engager". If you'd like to send something in then please send it to us by Friday 26th February to community.development@linskill.org
---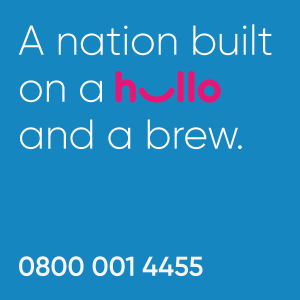 One one more thing – Hullo is a national non-profit organisation run by a Durham University student with support from VODA. You can chat with a volunteer about anything at all. If you feel isolated, need to unwind or get some guidance, or if you'd just like to talk with someone new, call them and say hullo. The phone lines are open every day from 9am to 9pm.
You can find more information on their website.