Linskill Community Development Team Community Grapevine Newsletter – 21 June 2020


In this edition of Grapevine you can 'Meet us at the Oxford', get your fingers green and book your FREE ticket for a crafty afternoon.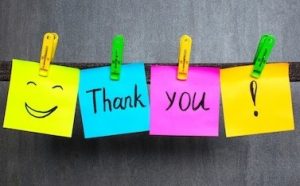 A big THANK YOU to everyone who has already completed our survey regarding re-opening centres. If you haven't had your say yet, you have until Monday 22nd June. Click here to complete the survey.
The information  collected so far has been invaluable, and we will be sharing some of the insights next week once the survey closes.
---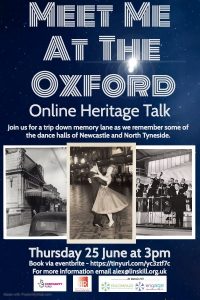 TAKE NOTICE 
Join us on Thursday 25 June at 3pm for a trip down memory lane as we remember some of the dance halls of Newcastle and Tyneside.
Did you dance the foxtrot at The Oxford Galleries or danced around your handbag at the Mayfair? Did you see The Beatles play at The Majestic or did you see The Animals perform a gig at the Club A'Gogo?
Alan, volunteer with Remembering the Past, will share some photos, memories and a brief history of some of the major dance halls and the fashions that came with them over the decades.
This online heritage talk will take place via Zoom. To book your FREE ticket please visit Eventbrite
---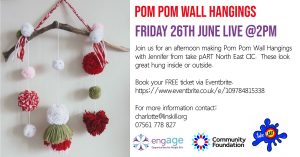 KEEP LEARNING 
Jennifer from take pART North East CIC will teach you how to create several different shaped pom poms perfect for making a beautiful wall hanging. These look great hung inside or outside.
A list of items needed for the session will be emailed with your ticket which you can register for via Eventbrite.   If you don't fancy making this project but would like to join in for the crafty conversation then that would be perfect too.
---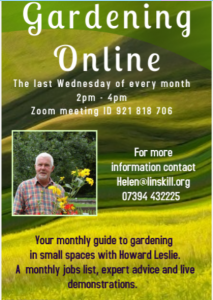 BE ACTIVE 
Wednesday 24th June at 2pm
Gardening with Howard Leslie – the how, what and when guide to making the most of small gardens or confined places. 
Learn what jobs need doing in July. Join Howard in his greenhouse for live demonstration, and the all important Q&A's. 
This session will be taking place via Zoom. The meeting ID is 921 818 706 
We will be recording the session for those who cannot make it on 24th, email helen@linskill.org for the password anytime during July.
---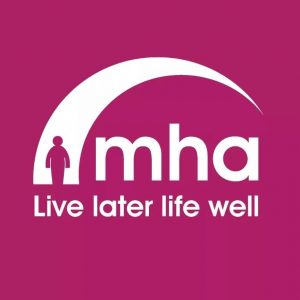 STAY CONNECTED
North Shields Live at Home Scheme is offering a Telephone Befriending Service to older people who are feeling alone or isolated in the community. This might include those who have no family and friends nearby, but also those who have support from families in terms of shopping, but who would benefit from a regular conversation when the family is at work. The days can be very long when you are nervous about going out, and our staff are available for a chat, with suggestions about how to fill the day, including offering access to an online activity programme.
Anyone can make a referral, by calling Barbara Harland on 07720 680 347, and self- referrals are also welcome.
---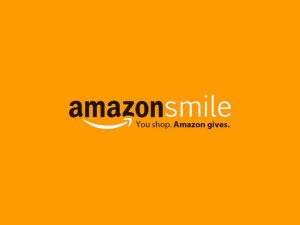 GIVE
During these unprecedented times every little helps. If you already shop with Amazon, please consider shopping via Smile Amazon and nominate Linskill Trust as your chosen charity.
Every time you shop via Smile Amazon we will receive a 0.5% donation of the purchase fee from Amazon. We have all been doing a lot more online shopping recently so this really does add up and could make a massive difference to the Trust.
---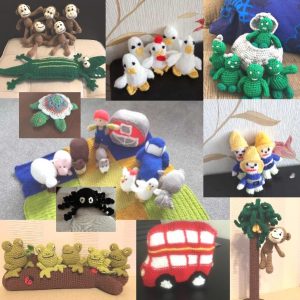 The talented engAGE Woolies have been busy over the last few weeks creating these wonderful characters for the Linskill Nursery's story sacks. The children are going to LOVE them! 
Can you guess which nursery rhyme these characters are from?
---
Plus don't forget we have these two regular weekly sessions running: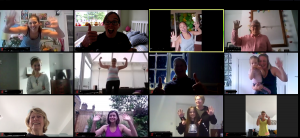 'Get down in lock-down' with Christina from Crazy4Fitness is every Tuesday at 1pm until 14th July. The music is upbeat! Think samba and swing with a bit of uptown funk thrown in! 
If you would like to join us please visit Eventbrite to register for your FREE ticket. You will be sent the Zoom meeting link automatically via email. Any questions please email lucy@linskill.org
engAGE coffee morning and quiz happens every Friday at 11am. Just follow this Zoom meeting link to join and don't forget your cuppa!
Stay safe & best wishes
Janice, Charly, Helen, Alex & Lucy
Linskill Community Development Team
By the way the answer was Five little monkeys swinging from a tree
---
And finally, 
Just before we pressed 'send' we came across this opportunity from Helix Arts