Linskill Community Development Team Community Grapevine Newsletter – 27 June 2021

This is an 'Alex & Charly' special whilst Lucy is on hols.  Hopefully we've done her proud with a bumper issue of all things 'Active' – be that with your trainers on for walking the Waggonways or those brain cells working over time at our online heritage talk!
Thanks for having a read – can't wait to hear from you!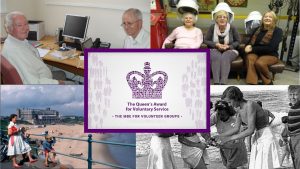 We wanted to start this edition of Grapevine with a huge CONGRATULATIONS to our friends at Remembering the Past who were awarded the Queen's Award for Voluntary Service earlier this month. Remembering the Past was one of five charities in Tyne and Wear to be given the award this year and it is the charity sector equivalent of an MBE. Remembering the Past's team of volunteers do a really important job of preserving stories & memories of life in North Tyneside for future generations and the award is a testament to their dedication.
---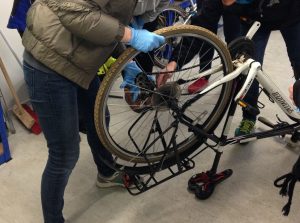 KEEP LEARNING 
This session is a while away on Thursday 22nd July at 1pm but places book up fast….
Knowing how to fix a puncture whilst out on a ride is an essential skill. Join us for this practical session, led by Dr Bike himself, which will go through everything you need to know about how to repair a puncture on your bike.
Book your free place below.
---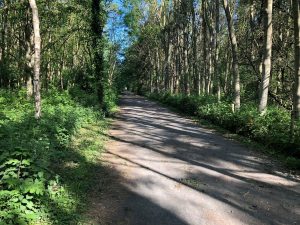 TAKE NOTICE 
Starting at Stephenson Railway Museum at 10am on Thursday 1st July, take a stroll along the Waggonways with Steve Lowe local wildlife enthusiast, where Stephenson tested his first steam railway engines.
The Waggonways host a wide variety of wild plants and animals, some of which are nationally rare. This walk aims to identify some of the most interesting of these such as, bee orchid and newts, and also to consider the former use of common plants as medicines. The walk will also touch upon the geology of the area and its impact upon the heritage of railways, pits and keel men, from Roman times to the present.
If you have binoculars, bring them along!
If you can't make the walk, then we also have an online talk "On yer honkers watching spuggies and forkytails" taking place at 10am on Thursday 15th July.
This will be an online discussion about the natural (and un-natural history) of the local waggonways, which formed the arterial routes from pit village to coast.
The talk will look at the development and abandonment of the railways and the value they now hold as reservoirs of green space and biodiversity in an increasingly urbanised Tyneside. It will also consider the role that industrialisation and its innovators, such as the Stephenson's, played in forming early conservation groups.
Provided the earlier Waggonway Wander took place, the discussion will also include details of current wildlife species to be enjoyed.
---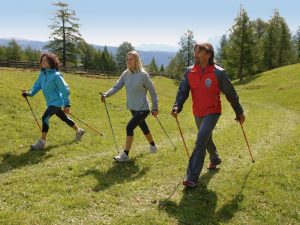 KEEP ACTIVE 
Nordic walking provides numerous health benefits as well as the benefit of exercising outdoors.  Liz Wilson from Glow Northumberland and Tyneside will be at Linskill Centre on Friday 16th July at 10.30am to teach you the basic principles of Nordic walking.
No previous experience needed and walking poles will be provided – book on and have a try for yourself.
---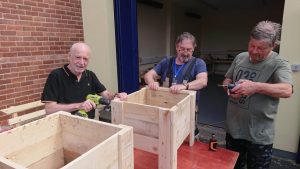 GIVE
Our Community Shed project is gearing up to opening soon but the volunteers need to collect a supply of useable wood to run their workshops – can you help?
They are looking for old fence or floor boards and wooden pallets.  Donations that are heavily stained can't be used we're afraid and neither can the pallets that are blue.
Please get in touch if you can help via communitydevelopment@linskill.org or call 0191 257 8000
---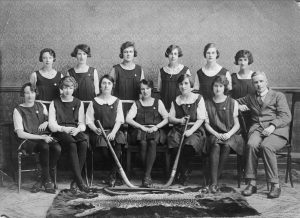 KEEP WATCHING 
Join us on Thursday 1st July at 3pm for our next archive film screening "Stick in! – it'll be the making of you". Join us for an affectionate look back at amateur sport, including those glorious school games lessons!  Starting with a short documentary film, we'll share memories together of school games lessons, sports days, swimming lessons and more.
'Snapshot' is a partnership project between Remembering the Past, The North East Film Archive and Community Development at Battle Hill and Linskill.
"Stick in!" – archive film screening tickets
---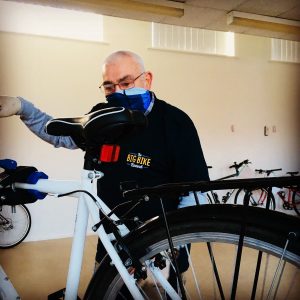 He's back!
The dates have arrived for our next round of Dr Bike sessions and Bill and Dave are ready to be challenged!
Drop your bikes off at Linskill Centre on Thursday 8th July or at Battle Hill Multi-Use Centre on Tuesday 13th July and we'll get you back on the road!
All the details about times and what the M-check on your bike involves are in the booking links below.
Dr Bike Battle Hill – July 13th
---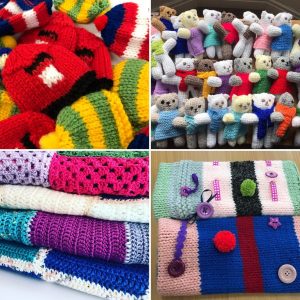 Don't forget if you're crafting at home and would like to meet some new people our afternoon Woollies 'knit and natter' is on Tuesdays from 1pm to 3pm. 
It's not restricted to just woolly crafts though – if you can fit it in your bag bring it along as we'd love to see you!
Woollies Tuesday Afternoon Booking Link
---
Best wishes & stay safe 
Janice, Charly, Alex and Lucy 
Your Community Development Team
---
Opportunities from our friends…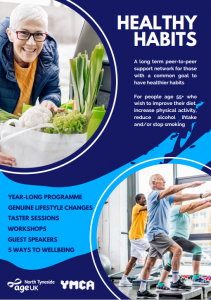 The Healthy Habits programme, run by Age UK North Tyneside and YMCA, is FREE for people aged 55+ living in North Tyneside.
"One-to-one and group support with Healthy Habits has helped me make positive changes to my diet,  health and exercise as I get older and I'm looking forward to social interaction in group settings when circumstances allow.
Workshops and support groups
Guest speakers
Peer to peer and one to one support
Social activities
Goal setting, monitoring and reflection
Support accessing both online and offline services
To find out more about the programme including when and where it is being held etc please contact Rachel.Haldenby@ageuknorthtyneside.org.uk or give her a call on 07514664513.
Read more about the Healthy Habits programme here
---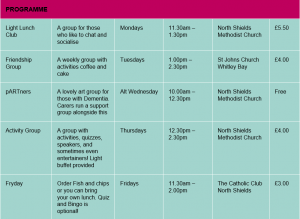 MHA Communities North Tyneside, previously known as the Live at Home Scheme, have shared their new programme of activities which is starting soon!
If you'd like to find out more for yourself, family or friends please contact Karen Walker on 07568 611 991 Karen.Walker@mha.org.uk