Linskill Community Development Team Community Grapevine Newsletter – 28 June 2020


In this edition of Grapevine we will give you an overview of where the centre's are in terms of re-opening and have guidance to help your mental health as we come out of lockdown.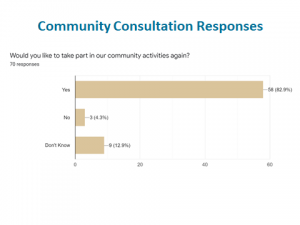 TAKE NOTICE 
Many thanks to everyone who commented on our recent survey about returning to the centres. We were impressed by the response rate and the thought you put into your answers. It is clear that there are a lot of mixed emotions and despite the government's latest announcement still a lot of uncertainty.
The Linskill Centre will be open to tenants from 6th July and we are working towards achieving ​a phased return of community groups and activities from the 20th July onwards. However, we are not yet able to confirm when activities will resume at the Battle Hill Multi-Use Centre. Due to the response rate we are still working our way through the data and will share more over the coming weeks. However, we would like to share this from our CEO Simeon Ripley:
'Firstly, I hope this newsletter finds you safe and well. Secondly, thank you for taking the time to respond to our survey and helping to inform our planning. The Linskill Centre is currently being prepared for your return. As you would expect there are a few changes to ensure the safety of staff, tenants and visitors including: social distance markings, protective screens in reception, hand sanitiser stations and the introduction of a one-way system around the centre. 
The Community Development team have worked hard to continue to offer a virtual programme during lockdown and it has been wonderful to see so many of you engaging. Like you, I'm sure, my favourite thing has been seeing the short 'lockdown' videos created by the content you have shared.
We look forward to welcoming you all back into the centre's in the near future.'
---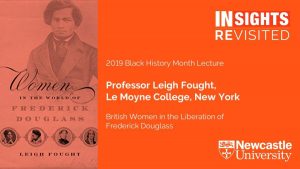 KEEP LEARNING
Professor Leigh Fought visited Newcastle University in 2019 to deliver the Black History Month Lecture. The lecture is being revisited as part of the university's INSIGHTS revisited programme. Join them on Tuesday 30 June at 17:30 to watch the lecture with fellow audience members and take part in the conversation online.
Frederick Douglass's slave master was demanding his return to bondage when the African-American abolitionist arrived in Newcastle in 1846. Eight months later, Douglass returned to the United States with the master paid off and funds to begin his own anti-slavery newspaper in his pocket.
In this lecture the author of Women in the World of Frederick Douglass will describe the efforts of the women Douglass met in Newcastle and elsewhere to bring about this reversal in fortunes, liberating him from claims upon his person, his labour, and his ideas.
---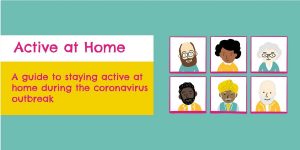 BE ACTIVE 
Developed by Public Health England, the Active at Home Booklet provides practical guidance to older adults on home-based activities to maintain their strength and balance. It follows concerns that low levels of physical activity in older adults will lead to reduced fitness resulting in loss of independence and need for care in the future.
You can view the booklet here.
---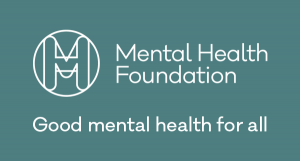 STAY CONNECTED
For many of us, the gradual easing of lockdown brings longed-for opportunities (even if at a social distance) – to see friends, play sports, resume contact with family in 'real space' or get back to work that we value.  
But for many of us, even the happy, much anticipated changes can be difficult for our mental health. 
 
And for many others the prospect of coming out of lockdown can be a real worry. This may especially apply to those more vulnerable to the virus and those with mental health concerns. The Mental Health Foundation have put together this short guide offering ideas for how to navigate this time.
---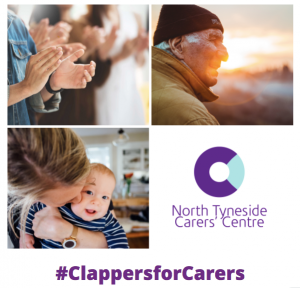 GIVE
North Tyneside Carers' Centre are organising a clap to raise awareness of the thousands of carers in our region. 
 
Staff at North Tyneside Carers' Centre wholeheartedly applauded and celebrated the NHS/key workers 'clap for carers', but felt the use of the word carer in an NHS context took the spotlight away from unpaid carers and how difficult their lives have been made due to COVID-19 as vital support services and support networks have been cancelled or postponed. 
 
A carer is anyone who looks after a family member or friend who due to illness, disability, a mental health problem or an addiction, cannot cope without their support. A carer might be someone you know, a neighbour or even you. 
 
Join us by clapping in solidarity with family, friends and neighbours at 6pm on 30th June 2020.
---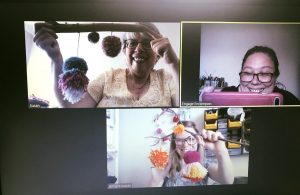 Charly had a lovely afternoon making Pom Poms on Friday in a session delivered by Jennifer from Take pART North East They even had a lady who joined them bright and early from New York (and not our North Tyneside one!)
Jennifer has also been running a fab Facebook group called Take pART and Pom Pom during lockdown.
---
Don't forget we have these two regular weekly sessions running: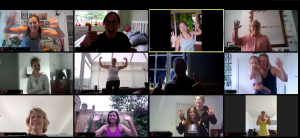 'Get down in lock-down' with Christina from Crazy4Fitness is every Tuesday at 1pm until 14th July. The music is upbeat! Think samba and swing with a bit of uptown funk thrown in! 
If you would like to join us please visit Eventbrite to register for your FREE ticket. You will be sent the Zoom meeting link automatically via email. Any questions please email lucy@linskill.org
engAGE coffee morning and quiz happens every Friday at 11am. Just follow this  Zoom meeting link to join and don't forget your cuppa! 
Stay safe & best wishes
Janice, Charly, Helen, Alex & Lucy 
Linskill Community Development Team
---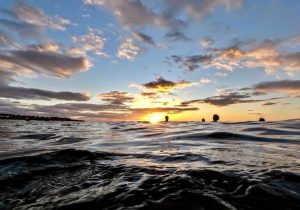 And finally,
Helen took this stunning photo (no filters) on her sunrise summer solstice swim in the North Sea, on Saturday 20th June at 4.30 to be exact. It's a little teaser for something big we have planned in the summer – watch this space!