Linskill Community Development Team Community Grapevine Newsletter – 4 July 2020


In this edition of Grapevine get your knitting needles ready, be part of a Tyneside linguistics project and take a trip to the Shiremoor Treat.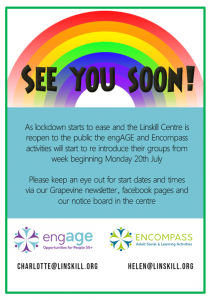 ---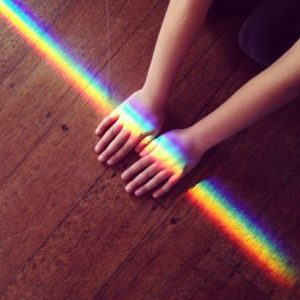 TAKE NOTICE 
As it's pride this month and so many parades and celebrations have been cancelled, why not try a Rainbow Walk instead?
 
This is one of my favourite mindfulness practices.  I tend to spend too much time sitting around with my mind running in circles, and this helps get my body to move and my mind to focus in the present.  
The instructions are very simple:  Take a walk, and look for something red, then orange, then yellow, green, light blue, dark blue and finally purple.  You can keep going through the colours, in order, until the end of your walk.
 
If you struggle to always remember the colours just think of the Grand Old Duke of York who marched his men for no purpose: 
"Richard of York Gave Battle In Vain" = Red, Orange, Yellow, Green, Blue, Ingigo, Violet
If you want extra help to focus more try:
Bring a camera and take a photo of at least one image with each colour
Bring a sketchbook–even if you're not an artist, this will help you really focus on what you're looking at (as Churchill said about painting);
Bring a notebook and pen, write about the things you noticed and how they made you feel.
It's a great activity to do alone, or together as a family, and you can notice things you've never seen before within your own neighbourhood. Enjoy, and don't forget to share your pictures and thoughts with us on social media.
---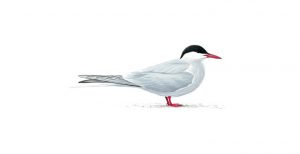 KEEP LEARNING
The Royal Society of Biology is hosting a free, online talk about Arctic Terns followed by a Q&A and social on Thursday 16th July at 19:00 via Zoom. 
 
The RSB Northern branch is delighted to be hosting their first online talk on arctic terns, delivered by Dr Chris Redfern, Newcastle University.
 
There will be ample time to ask questions to the speaker, and the Northern branch committee and, following this, there will be an online informal social for anyone who wishes to remain.
 
This event is free to attend and open to all. Advance registration is essential through this link
---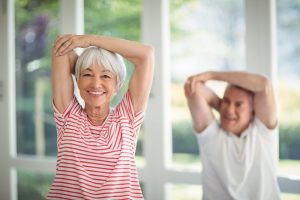 BE ACTIVE 
Gateshead Older People's Assembly have launched a new exercise programme, Keeping Well at Home, which premiered on Freeview, Sky, and Virgin Media on Monday 29th June. 
This short programme will introduce you to a new range of exercises each day. You'll be able to build them into your daily routine to help you maintain your independence, flexibility, and mobility.
Visit their website to learn more about the show, the fabulous instructors, and when to tune in!
---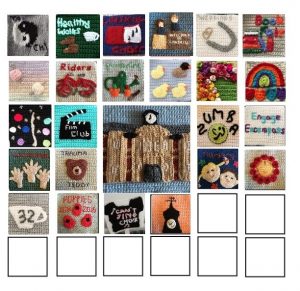 STAY CONNECTED
Linskill in Wool is the latest Woolies Project. If you fancy getting involved there are more squares to make, embroidering words, embellishments let alone sewing together and framing!
 
To get involved email charlotte@linskill.org or ring 07561 778 827
---

GIVE
Are you a long-time resident of Tyneside aged 70 years or older, a native speaker of Tyneside English, and retired from full-time employment?
If the answer is yes then Newcastle University needs you! 
Dr Heike Pichler from the School of English Literature, Language and Linguistics, is conducting the 'Language use in later life in Tyneside' project. 
The purpose of this project is to further our understanding of the English spoken by adults aged over 70 years in Tyneside. Research of this type is important because it will help us to create a lasting record of the traditional Tyneside dialect and to determine whether all older Tynesiders speak the same.
You can read the participant information here and for more information email L.Tonge-Ward@newcastle.ac.uk
---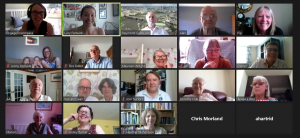 It was great to see so many people attend our talk "Meet me at the Oxford" last Thursday. Our next heritage talk is on Thursday 23rd July at 3pm.  And if you can't wait until then why not watch this short video on the Shiremoor Treat?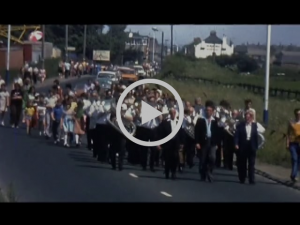 The Shiremoor Treat was founded over 100 years ago when in 1906 a group of miners in Shiremoor organised a collection for the midwives of the then Earsdon District Parish.  The midwives were grateful for the money, but requested that it be used for the benefit of all the local children.  At this time there was much hardship in the area.  In 1907 the Shiremoor & District Children's Treat began. Ever since then it has been annual fixture on the calendar for children across North Tyneside. 
Every July the Treat sees over 1,000 people take part in a range of events, competitions and dancing. Pupils from the villages of Backworth, New York, Holystone and Shiremoor march to the Treat led by traditional bands from the region.
This short film was produced as part of a partnership project between VODA, Remembering the Past and the Shiremoor Treat Committee. It was funded by the Heritage Fund.
---
And don't forget we have these weekly sessions running: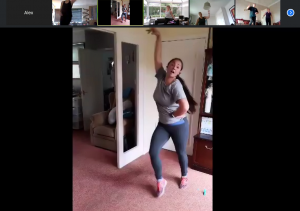 'Get down in lock-down' with Christina from Crazy4Fitness is every Tuesday at 1pm until 14th July. The music is upbeat! Think samba and swing with a bit of uptown funk thrown in! 
If you would like to join us please visit Eventbrite to register for your FREE ticket. You will be sent the Zoom meeting link automatically via email. Any questions please email lucy@linskill.org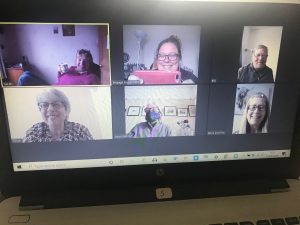 engAGE coffee morning and quiz happens every Friday at 11am. Just follow this  Zoom meeting link to join and don't forget your cuppa! 
Stay safe & best wishes
Janice, Charly, Helen, Alex & Lucy 
Linskill Community Development Team
---
Dates for your diary…
Our next virtual heritage talk will take place on Thursday 23rd July at 3pm.
Christina will be teaching us a Cha Cha Cha virtually on Tuesday 21st July at 1pm