Linskill Community Development Team Community Grapevine Newsletter – 5 September 2021

Is it officially Autumn, or are we hanging on for a bit more sunshine?  We'll keep you smiling with plenty to get involved with including a trip down memory lane to the 60s, a visit to the Old Low Light Heritage Centre and keeping your fingers busy for our latest yarn bombing!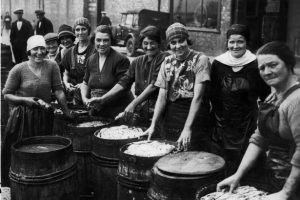 CONNECT
After August off, the Art Appreciation volunteers have secured a fabulous afternoon at The Old Low Lights Heritage Centre for a guided talk on their latest exhibition,  'That's Women's Work'.  There is limited space in the gallery so hurry to book via the link below for Tuesday 28th September 1pm to 3pm.  Tickets cost £3.
---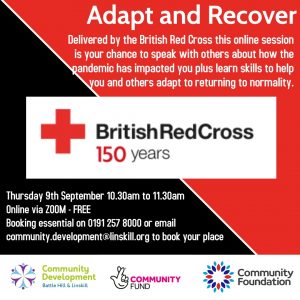 CONNECT
Are you feeling nervous about Covid restrictions being lifted?
Join us on Thursday 9th September at 10.30am for an online workshop with the British Red Cross where you can speak openly about how the coronavirus pandemic has impacted on you, positively or negatively, and learn skills to help you and others adapt to returning to normality.
Adapt and recover from adversity workshop
---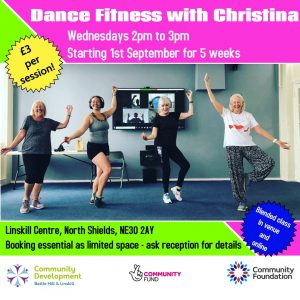 STAY ACTIVE – DANCE FITNESS
'Christina's energy and positivity are infectious!'
Dance Fitness is back after it's summer break and we had a great turn out at our first session back last week. It's a friendly group where you can go at your own pace, so why not dust off those trainers and join us for an hour of great music and a bit of fun, whilst getting your heart rate up! 
Join us at the Linskill Centre or online via Zoom. £3 per session, pay as you go. Christina will get moving every Wednesday 14:00 – 15:00 during September. 
Places are limited so please book in advance.
---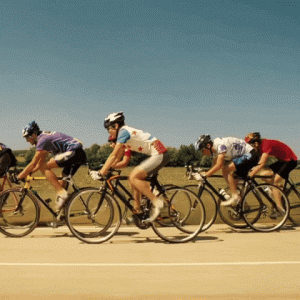 KEEP ACTIVE – BIKE RIDES
Our bike rides continue to be popular and our Amble ride in September is fully booked with a waiting list!
There are two places still available for the ride from the Rising Sun Country Park on 22nd September. We will be passing Newcastle United's training ground and Dobbies Gosforth Garden Centre on this approximately 10 mile loop.
More rides are planned for October so watch this space for more details!
---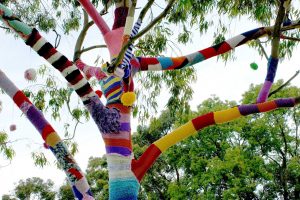 GIVE
Did you spot our yarn bombing at Battle Hill, or were you a lucky one and took something handcrafted home with you?  We are looking for volunteer knitters or folks who crochet to get involved in our next project!  If you'd like to find out more please get in touch with us via community.development@linskill.org
---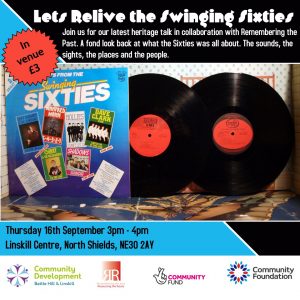 KEEP LEARNING
Were you a mod or a rocker? Did you hang out at the Handyside Arcade? Did you go dancing at the Club Agogo?
Join us for our latest heritage talk at the Linskill Centre on Thursday 16th September 3-4pm with Remembering the Past volunteer, Alan, for a fond look back at what the Sixties was all about. The sounds, the sights, the places and the people.
Tickets cost £3.
---
Cheerio for now…looking forward to seeing you soon. 
Janice, Charly, Alex and Lucy 
Your Community Development Team
---
Opportunities from our friends…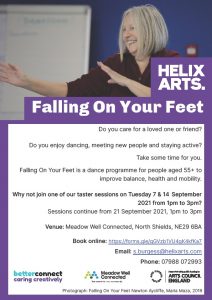 ---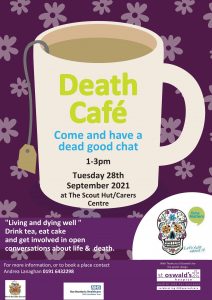 Are you a Carer for a member of your family or a friend? Then come and have a Dead Good chat!!!
 
As part of the continuing support for Carers living in North Tyneside who feel lonely, isolated and possibly worried about the future, we are hosting a Death Cafe… Don't be alarmed or put off by the name, this is a comfortable and often humorous way of having open conversations about living and dying well.
Places are limited so If you would like to join us please ring
Andrea Lanaghan North Tyneside Carers Centre on 07880404594.
---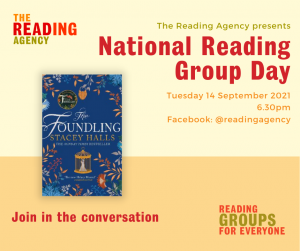 Do you belong to a reading group?
National Reading Groups Day is Tuesday 14th September and The Reading Agency is hosting an online book club discussion on The Foundling by Stacey Halls at 6.30pm that day on their Facebook page (@readingagency)
Everyone is welcome to join in! Over the hour, they will be posting questions for people to answer and discuss. It's a great opportunity for readers all over the UK to get talking and share their thoughts on the book. 
North Tyneside Libraries will have eBook and eAudiobook copies available to download from our digital library, BorrowBox, from 1st September.  If you've not read The Foundling, it's a great tale of families, secrets, equality and motherhood, set against the backdrop of Georgian London.
---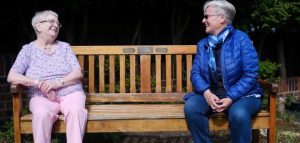 Did you know that Age UK North Tyneside runs a FREE Befriending Service?  They match volunteers with similar interests to older people living in North Tyneside who would like some company – either in person or over the telephone.
Perhaps you would like to volunteer?  All the information you need is in the link below or call 0191 287 7011 to express an interest in volunteering or 0191 280 8484 Option 0 to be matched to a volunteer for some friendly conversation.
Befriending Service Information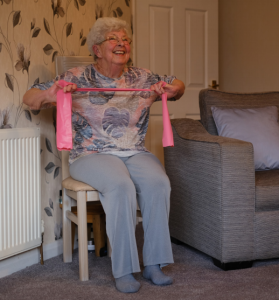 Join Age UK North Tyneside for online talks and activities throughout Autumn. Check out the link below to see what's on and then book your place on 0191 287 7012 or email Community.Development@ageuknorthyneside.org.uk
Age UK North Tyneside – Autumn Programme
---
And Finally…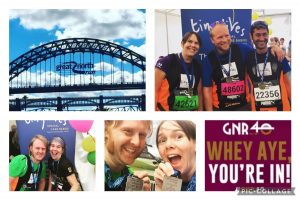 After a two year absence the Great North Run is back next weekend for it's 40th anniversary. It is such an important and iconic event for us in the North East! Lots of people will be running for so many different amazing charities and for different personal reasons. Maybe you've run the Great North Run yourself or know someone who is this year?
Well, you're probably thinking "rather her than me!" but Alex from the Community Development team will be pounding the pavements next Sunday 12th September at this year's 40th Great North Run. She will be running for the Tiny Lives Trust, an amazing North East charity which supports premature and sick newborn babies and their families. If you would like to know more about Alex's fundraising then you can email alex@linskill.org for more details