Linskill Community Development Team Community Grapevine Newsletter – 7 February 2021


What has happened to the weather? Don't worry though, we still have tonnes to keep you busy including the first of a series of talks with Kielder Observatory who are exploring the Jewels of the Universe. Closer to home why not explore North East birds through the eyes of local artists. Plus, if that wasn't enough, Howard is gardening from his armchair again.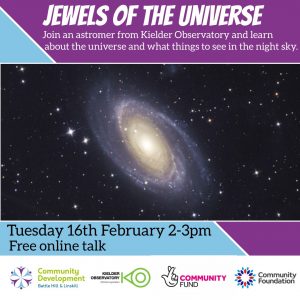 KEEP LEARNING 
Have you wondered what you should look out for when you look up into the night sky?
Each individual member of the Kielder observatory team shares the combined passion for astronomy, however their favourite parts differ, sometimes dramatically!

Join us on Tuesday 16th February at 2pm where an astronomer from Kielder Observatory will guide you through their favourite things to do, see or discover in the night sky.
---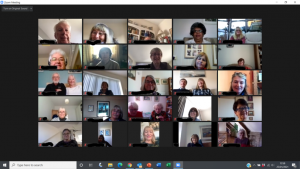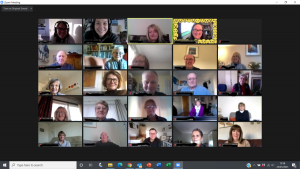 TAKE NOTICE 
Amazing to see 58 smiling faces for the Art Appreciation talk with Linskill based Artist Clare Money. 

We swap to Wildlife artists for the February talk by David Hirst from Tynemouth Fine Art who will look at some of the birds of the North East as seen through the eyes of artists past and present.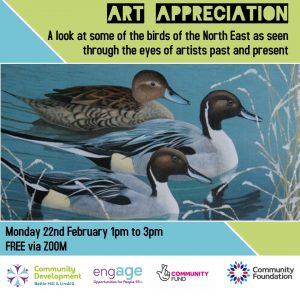 ---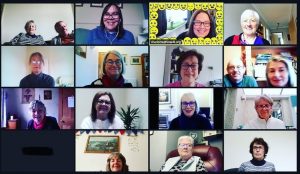 KEEP ACTIVE (in the garden) 

Join our monthly talks (February to May) with expert horticulturist Howard Leslie – covering a suggested jobs list for your flowers and vegetables!  A social hour full of gardening chat, the perfect opportunity to ask your gardening questions.
January's top tips can be found here
Next date is Tuesday 9th February at 12.30pm.
Armchair Gardening with Howard
---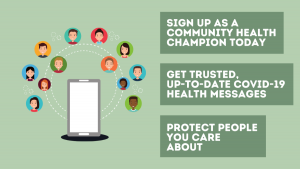 GIVE
Do you want to help keep your community safe from COVID-19?

VODA is harnessing the power of North Tyneside residents as Community Health Champions to play a vital role in sharing up to date, trusted health messages with people they know and care about during the COVID-19 pandemic.

There is so much information out there in the public realm that it is easy for misleading and inaccurate information to spread. VODA is recruiting a network of Community Health Champions from all walks of life who can share accurate information with their networks as they go about their lives. Perhaps you have met one already?

Community Health Champions will reach out to their local community to pass on important messages to their friends, neighbours, colleagues, customers and service users. This role can also be carried out from home with Community Health Champions sharing information with their virtual networks.
Sign up to be a Community Health Champion
---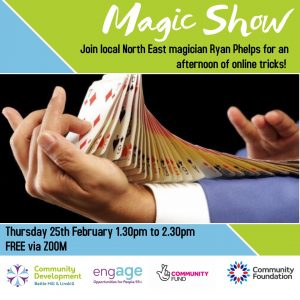 CONNECT
Lets have some fun!  Join us for an afternoon of entertainment from your front room with local North East magician Ryan Phelps.  Click the link for your FREE ticket.
---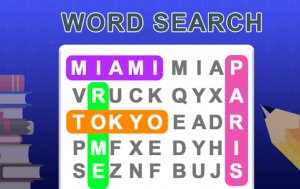 How did you do in last week's quiz? Why not give this pooch wordsearch a go this week.
We've had a few changes behind the scenes at Linskill Centre whilst the corridors have been empty – join our lovely Chief Exec Simeon Ripley for a quick catch up at the Coffee Morning on Friday 12th – starts at 10am and you can get the ZOOM link here.
---
`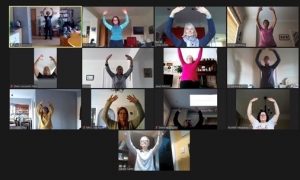 Great news that Dave's Tai Chi is now available until March 29th – please following the link below to get the ZOOM details.

You can book your slot by visiting here. 

Stay safe and best wishes

Janice, Charly, Alex and Lucy
Your Community Development Team
---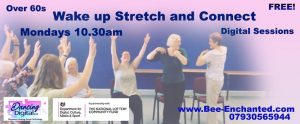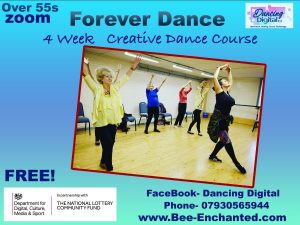 For everyone missing Penella's Forever Dance sessions here is great news about her new online classes – all details are in the flyers or please drop her a hello to join in at penellabee@hotmail.co.uk
---

CONNECT 
New month…new online programme from our friends at North Tyneside Art Studio including Family Friendly sessions on Thursdays.

To find out more and book your place please email booking.ntas2@gmail.com