Linskill Community Development Team Community Grapevine Newsletter – 7 March 2021


There is so much going on again over the next two weeks – challenge yourself as part of International Women's Day with our special GLOWfit class or learn about the animals with Northumberland College Zoo. Plus get your knitting needles out to make some herrings!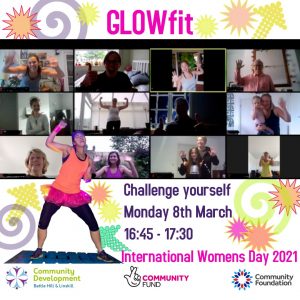 KEEP ACTIVE 
Choose to challenge yourself and try something different – GLOWfit, a one-off class in recognition of International Women's Day 2021. With an uplifting, female empowered soundtrack have fun, get fit and throw a few punches with Christina from Crazy for Fitness.
Dress up in your brightest outfits, get the glowsticks out and have a party in your living room!
This fitness class is suitable for everyone, no equipment is needed, just a bit of space and comfy clothes.
---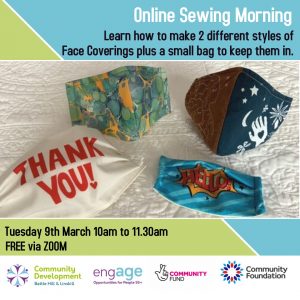 KEEP LEARNING 
Kim from Six Penny Memories is back for a second online sewing morning showing us how to make WHO approved face coverings plus a handy wee bag to keep them in.  The patterns use small amounts of material but Kim has kits ready to go in her online shop – everyone registered will receive a 25% discount to use in March plus the pattern.
---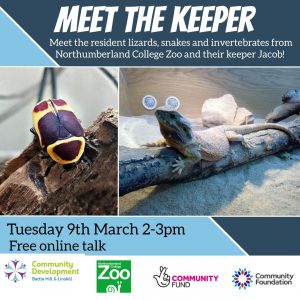 TAKE NOTICE  
'Meet the Keeper'. Come along and join Jacob one of the animal keepers at Northumberland College Zoo, where he will show you some of the animals he cares for. Jacob will show you some of the snakes, lizards and invertebrates; looking at how he cares for these animals and how the College Zoo has been getting on during lockdown. There will also be opportunity for you to ask any questions at the end.
---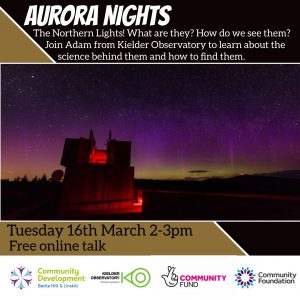 CONNECT
The Northern Lights! What are they? How do we see them? Join us on Tuesday 16th March at 2pm where Dan from Kielder Observatory will help explain the science behind the Aurora but also how to find them.
---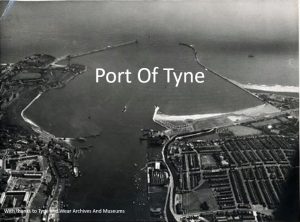 WATCH
'Where bound, what cargo? – from the Tyne to the world and back'
 
Join us on Thursday 18th March at 3pm as we share a snapshot of the role the River Tyne played in the North East's trading history. Starting with a short documentary film, 'Port of Tyne' (1965) we'll take a look at some of the cargoes coming into and out of the Tyne in the 1960s. 
 
'Snapshot' is a partnership project between Remembering the Past, North East Film Archive and Battle Hill and Linskill Community Development.
"Where bound, what cargo?" Tickets
---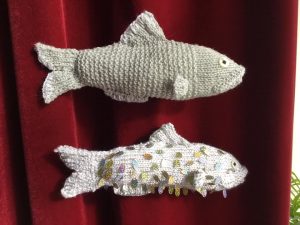 GIVE
The Old Low Lights Heritage Centre next exhibition 'Women's Work – their lives on the Fish Quay' is busy taking shape but they need your help! 
You can help in different ways: 
 
Knit a herring – as part of the exhibition, they are planning a display of knitted herring. If you would like to help, you can download a pattern below. The herring can be knitted in any colour wool. If you need wool just let them know (email info@oldlowlight.co.uk). When they reopen, you will be able to take your handiwork to the Old Low Light and they will begin assembling the display.
Tell them your stories about women working on the Fish Quay – this could be about your own experiences past or present, or about a friend or family member. It doesn't have to be about the fishing industry. It could be about women who have or who are currently working on the lifeboats or in other maritime-related industries.
---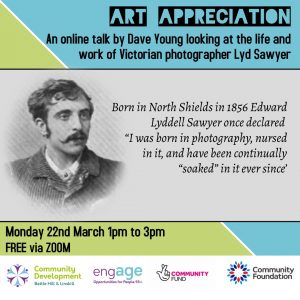 TAKE NOTICE a little more 
Dave Young joins us for this months Art Appreciation talk about Lyddell Sawyer.  His photographs featured in many major exhibitions in London and eventually Europe and America, however those featuring images of North Shields, Newcastle and the countryside of Northumberland are among his most famous.  Although a commercial photographer, one of many who set up business in response to the rising popularity for portraiture amongst the middle classes of the nineteenth century, his real interest was in photography as an art form.
---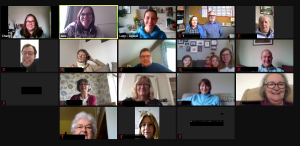 Fairtrade Fortnight was the perfect reason to partner with Shared Interest and the COOP's Member Pioneer for North Shields and Tynemouth to learn more about Fairtrade and taste some delicious Fairtrade chocolate. None of us will think about brazil nuts in the same way again, how we know the journey they go on to reach us – wow! 
Huge thanks to Jennifer and her girls for sharing the chocolate truffles they made with the Fairtrade chocolate gifted by the COOP North Shields for the event.
---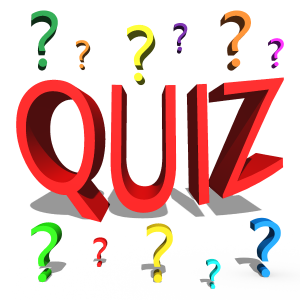 Don't forget that Charly has her weekly coffee morning every Friday at 10:00 which always includes a quiz. If you want to join her email charlotte@linskill.org for the ZOOM link. 
Until then why not have a go at this All Creatures Great and Small quiz to warm up those brain cells?!
Best wishes and stay safe 
Janice, Charly, Alex and Lucy 
Your Community Development Team
---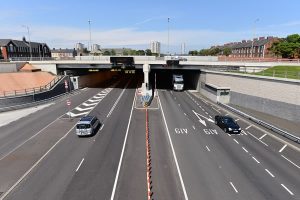 The Tyne Tunnel is going barrier-less soon. To share your views on the proposed changes for the new Disabled Person Policy, please complete the online survey below, which closes on 14th April.
Disabled Person Exemption Consultation
---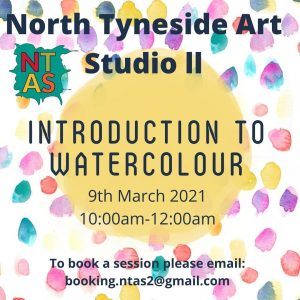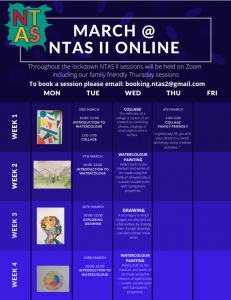 North Tyneside Art Studio have a jam packed program in March, which is being delivered online via Zoom.
---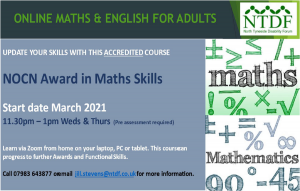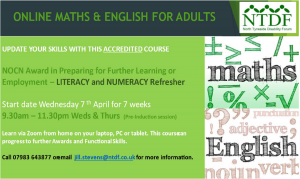 Finally, an opportunity has arisen to update your Math and English skills for free online. This opportunity is open to everyone, not just those registered with the NTDF. Please contact jill.stevens@ntdf.co.uk