Linskill Community Development Team Community Grapevine Newsletter – 9 August 2020


This week test your local knowledge with our fun quiz, explore the works of Evelyn de Morgan and get your fingers dirty by helping us in the garden.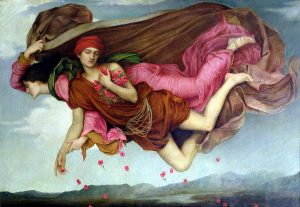 TAKE NOTICE 
North Tyneside Art Studio are running an online session, as part of their Drawing from the Past series, on Monday 17th August. Exploring three paintings by the extraordinary Evelyn de Morgan, who defied the expectations of her class and gender to become one of the most impressive artists of her generation.
No knowledge or experience of art history is needed for this friendly introduction into how we can draw inspiration from the art of the past, and how this can help us with our mental health.
You can experience the incredible works of Evelyn and William de Morgan at the Laing gallery's 'The Two Rarest Spirits of the Age' exhibition, which runs until the 26th September.
---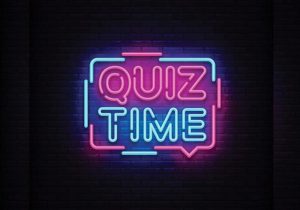 KEEP LEARNING
Every week during Friday's coffee morning Charly runs a quiz. For a bit of fun we have included the 'local area' round in this week's Grapevine. How many do you know?
Answers to follow next week! 
Please note you should be able to view the quiz in Google Documents.
---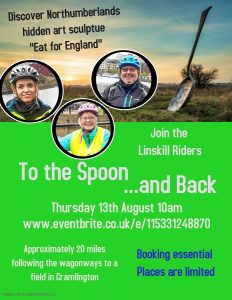 KEEP ACTIVE 
Join us for a socially distanced bike ride on Thursday 13th August at 10am. This ride is perfect for those who haven't been on their bike for a while or like to explore off road routes. Using National Cycle Network Route 10, this ride is virtually traffic free heading north in search of the fabled Giant Spoon. 
Due to social distancing restrictions we are having to limit numbers, so booking is essential. We also won't be able to stop for refreshments so please bring a drink and a snack. 
This ride will be meeting on the green opposite the Redburn pub and we expect to be out for approximately two hours.
---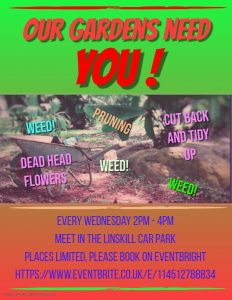 GIVE 
During lockdown our grounds and gardens at the Linskill Centre have obviously only had the minimum amount of care and attention. We are offering an opportunity each week for 6 gardeners to come for 2 hours and help us really improve the look and feel of the open spaces around The Linskill.
You will be working weekly with Helen from Encompass, a keen hobby gardener for 20 years and monthly with Howard Leslie who will be continuing his taught sessions for everyone with a small or confined garden space.
Book your places early via Eventbrite, and you'll get a confirmation email with all the details you need to join in and stay safe.
If this is popular we may be able to expand it to Tuesday and Battle Hill grounds as well…so don't forget to put yourself on the waiting list so we know what the demand is.
---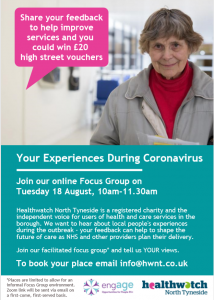 CONNECT 
Sign up for an informal online chat to share your views and experience of using health services during the coronavirus.  To say thank you for your time you will be entered into a prize draw to win £20!
---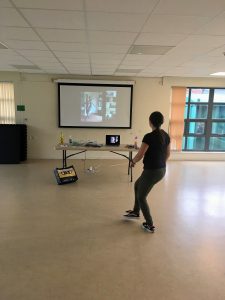 We are trialing new ways of working for our September programme and at Battle Hill Multi-Use Centre we ran a virtual and in person beginner's Salsa class. Christina taught from her house, Lucy and Alex where at the centre and everyone joined from their homes. We really hope this mixed approach will enable everyone to access in a way they feel comfortable with. 
And don't forget…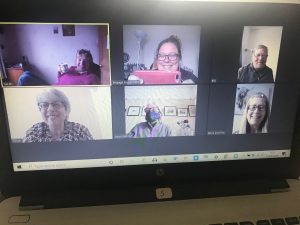 Charly's engAGE coffee morning and quiz, which happens every Friday at 11am. All welcome, just follow this  Zoom meeting link to join and don't forget your cuppa!
Stay safe & best wishes
Janice, Charly, Helen, Alex & Lucy 
Linskill Community Development Team
---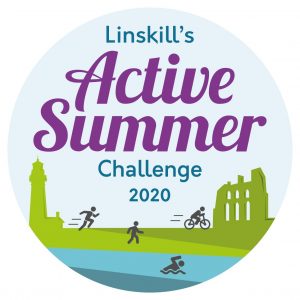 And finally,  
After smashing the original target our participants are now in Sweden following the North Sea Cycle Route – it's only 5480 miles (including the bit we have just done).
It's not too late to get involved and remember we have mini competitions every week too – these week is the 'jazziest outfit'. Every step counts!
Register for Linskill's Active Summer Challenge
---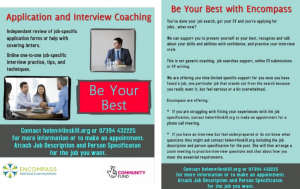 Just one more thing…  
Helen, through the Encompass project, is offering individual job application and interview coaching. So if you or someone you know is struggling to fit their experience with the job description and person specification then email Helen@linskill.org
---
This is definitely the last one…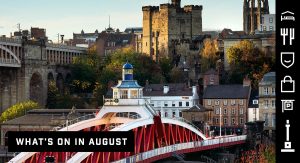 The Newcastle Gateside Initative send out regular newsletters and this months highlights lots of outdoor activities you can get involved with and showcases attractions and restaurants which are reopening. You can view the newsletter here.