National Survivor User Network (NSUN) Bulletin – 17 February 2020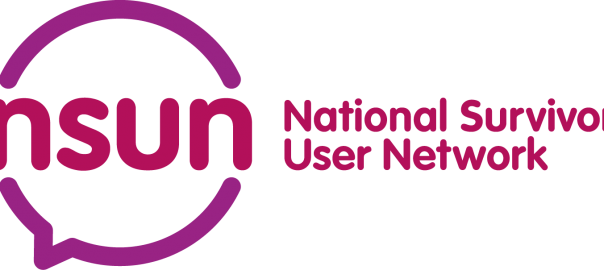 Warm wishes
Akiko
Akiko Hart
CEO of NSUN
pronouns: she/her
Because the UN's Human Rights Committee is now due to re-examine the UK government's progress with the ICCPR, NSUN has sent a submission to the Committee. The submission was put together by Dorothy Gould, on NSUN's behalf, and covers issues for people with lived experience which the government needs to address. The submission draws on NSUN's Manifesto and so has a particular focus on our right to self-determination, to be treated without distinction and to be free from inhumane and/or degrading treatment.
The conference is open to all members of Reclaiming Our Futures Alliance and to Deaf and Disabled led organisations and campaigns groups and networks who are interested in working together to protect and advance our equality and inclusion. The event is for Deaf and Disabled people and Deaf and Disabled People's Organisations across England.
Soteria in the Pub event in Hove, featuring Mohammed Abouelleil Rashed, author of Madness and the Demand for recognition.
Co-production in health and social care research has the potential to increase equality, fairness and inclusivity in order to influence research for the better.
Co-production is said to be both a means of evolving and improving public involvement in research and also of ensuring that research is more closely aligned and responds better to community needs and expectations.
This week Hugh Aughterson talks to Sir Sam Everington, GP at the pioneering Bromley by Bow centre. They talk about social prescribing, personalised care, the evolution of the centre and the need to transform General Practice and doctor training.
This interview is part of a series of interviews with researchers and practitioners across the UK focusing on assets for mental health within communities, the arts, and culture.
This afternoon we'll be reflecting on the value and challenges of setting up and facilitating Hearing Voices peer support groups in institutional settings:
Can a 'real' Hearing Voices group take place in statutory services? Or is their radical nature too diluted?
What are the particular challenges of facilitating a peer support group for paid staff, volunteers or service users?
Are there specific considerations for Hearing Voices groups in youth services? How do we safeguard yet allow for positive risk taking in these types of groups?
What can we do if we feel we're the only one in our community, organisation or workplace with an interest in Hearing Voices groups or other 'alternative' approaches?
Yet organisations campaigning to tackle poverty and inequality in London don't always share power meaningfully with people with lived experience. Why is that? And what would it look like if civil society was better at sharing power in pursuit of social change?
In the Social Change Project we found that civil society is at its best when it is sharing resources and power. We want to help London's civil society open up and shift power to people with direct experience of poverty and inequality, to create a better balance between lived and learnt experience.
Norwich is one of the friendliest cities in the UK, yet research reveals it's actually one of the loneliest. It's time that changed!
Come along and find out about Care and Treatments Reviews (CTR's) and Care, Education and Treatment Reviews (CETR's).
If you are a person with a learning difficulty or autism, parent/carer, medical professional or support staff then we would love to hear your thoughts, views, needs and opinions.
My name is Alexandra Brown, I'm a Trainee Clinical Psychologist at the University of Manchester. I am currently running a study focusing on experiences of shame in people who self-injure. Although this is a small scale study, it is hoped that the results of this study may contribute to much-needed literature around this emotion, and how it could be targeted in therapeutic interventions in the future.
The study is called the Mixed-Methods Investigation of Shame in those who Self-Injure (or MISSI Study for short), it has received HRA approval and ethical approval from Greater Manchester West Research Ethics Committee (REC reference 19/NW/0340, IRAS project ID 237135) and this study is approved to run across Merseycare NHS Foundation Trust, Greater Manchester Mental Health NHS Foundation Trust, Pennine Care NHS Foundation Trust, and third sector services.
I am looking for participants aged 16-25 who self-harm, and who own a smartphone. For participants, the study would involve:
Emailing MISSIstudy@manchester.ac.uk to express their interest.
A brief telephone screen to check eligibility and practical issues, such as where to meet in person
A face-to-face meeting (usually under an hour), where they would be asked to complete questionnaires around self-harm, shame and mood. They would be given brief instructions on how to complete brief electronic diaries three times per day using their smartphone, for a period of two weeks.
I would phone the participant approximately two days after they start the diaries to check in around any practical issues, but most importantly how they are feeling while completing the diaries.
I would collate the diary data after the two week period and develop a personalised interview for the participant based on their diary experiences. We would meet face-to-face for approximately one hour. Participants would be welcome to have a copy of their diary data.
Participants would be reimbursed for their time with a £30 love2shop voucher. Although we cannot cover travel costs, I would endeavour to meet them at their home or close to their home (if appropriate).
4 participants are currently taking part in this study, and we are looking to recruit a further 6 participants. So far, participants have fed back that the study has been a positive experience for them.
It's important to take care of our emotional wellbeing, just as it is to take care of our bodies. One way of doing this is to connect in a truthful and empathic way with others.
Anyone who wants to take care of their wellbeing and support others.
Come to a Taster. Then you can:
Come to TALK FOR HEALTH CAFES; continue talking for wellbeing and gain communication skills.
Do our in-depth 4-day Talk for Health Programme.
Follow these with ongoing groups for strong peer networks.
It's all FREE and is commissioned by the NHS. You will learn and have space for:
Honest talking – being the real you
Empathic listening
Basic counselling skills
How to set up and be part of an ongoing group to talk for wellbeing.
We welcome and encourage job applications from people of all backgrounds.
Interviews will be held in London on Wednesday 25th and Thursday 26th March.
The NIHR coordinating centres, Academy, Central Commissioning Facility (CCF), and NIHR Evaluation, Trials and Studies Coordinating Centre (NETSCC) are looking for members of the public to join a number of national and regional committees that prioritise and recommend health and social care research applications for funding.
The Public Health Research (PHR) programme is seeking to appoint members to the Prioritisation Committee. This opportunity is for current voluntary/charity sector employees working at a senior level and/or with a breadth of experience and knowledge of public health issues.
Unreal are looking for a volunteer to help out at their monthly peer support group in London. Unreal is a UK charity for depersonalisation and derealisation disorder (DPRD).
Talk by Dr. Jacqueline Hayes
By Involve
CRASSH, University of Cambridge
Quick Links